Get your profitability, Advertising & Organic sales analytics, and every detail showing you how Amazon fees burn your money.
What Profit Analytics shows you
See current Organic Sales and Ad Sales separately
Live Dashboard displays how much sales you got from advertising and how much organically. Also, you see Organic Orders, Ad Orders, Organic Units, and Ad Units.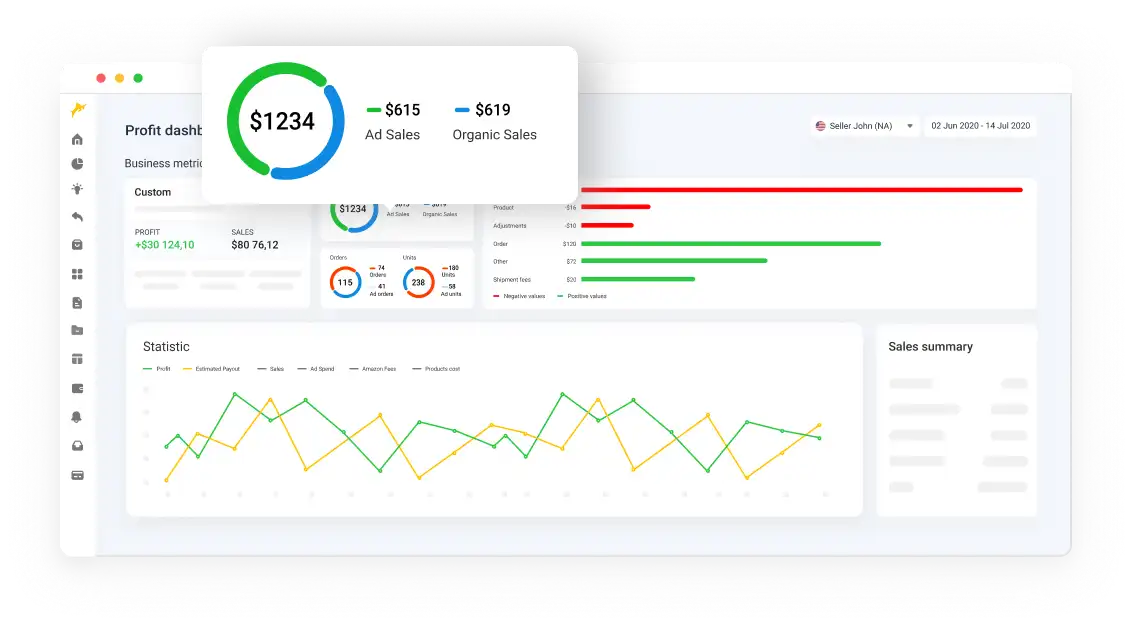 Get Profit Dashboard display of all Amazon fees
The simplest seller board with general metrics: sales, ad spend, estimated payout, and profit calculated based on the cost price of your products and all Amazon transactions.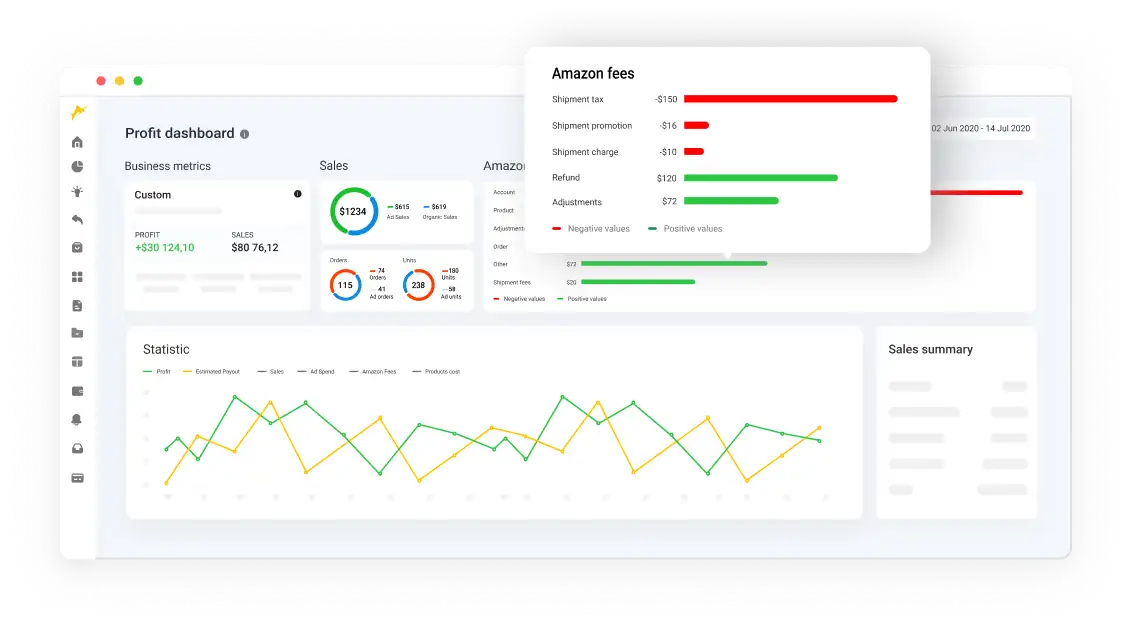 Track Product Profit for each of your SKUs
Accurate profit analytics for each SKU. Get calculated profitability and every detail about your Amazon transactions easily and simply visual through our Amazon seller panel.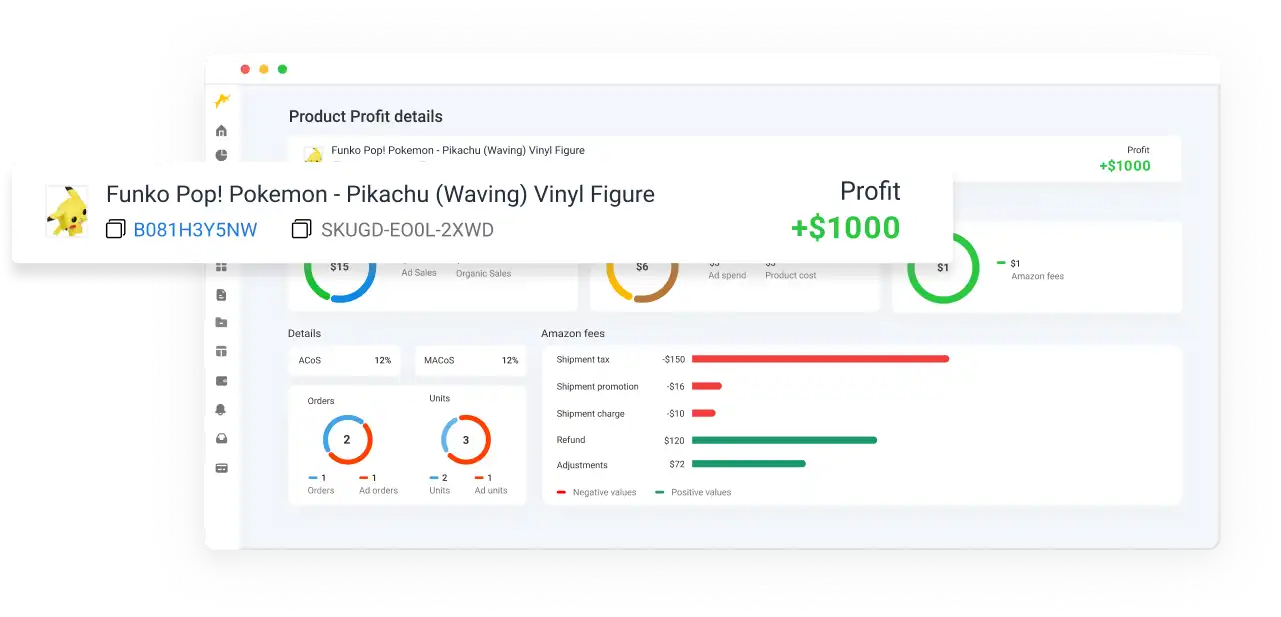 Get Amazon FBA and FBM sales repots
These reports show your Amazon sales analytics, and all performance indicators from Profit and Products Dashboards.