Aloha, Amazon Seller!
E-commerce content marketing can help increase traffic, maximize conversions, and boost sales. In this article, we explain how to create an effective content strategy for e-commerce.
As soon as you've created your website, the natural thing you would care about is attracting high web traffic to your brand and products to generate sales. However, reaching a wide audience doesn't necessarily mean that you'll get a high conversion level. Sometimes you get a high click-through rate but low conversions.
Apart from adding targeted SEO to your website, you need to also display relevant content. Of course, you can showcase a video of a lion fighting a crocodile and get tons of views, but this will, most likely, not bring you any conversions unless you're a travel agency offering safari tours.
Any content on your website should be relevant to your audience, market niche, and product to attract targeted traffic. To do that, it is recommended to develop a content marketing strategy outlining which e-commerce content you should generate to attract users.
Creative and properly targeted e-commerce content is one of the most feasible and cost-effective ways to grow brand awareness, traffic, and conversions. The content you create can be anything ranging from blogs to e-mail marketing.
What Is E-commerce Content Marketing?
Content marketing for e-commerce is a type of digital marketing that focuses on creating and distributing quality content relevant to the brand or product and is aimed at attracting a targeted audience and conversions.
Content marketing is typically based on content strategy for e-commerce. The content should be relevant, of high quality, and consistent.
Also mind, that today's shoppers are making the omnichannel searches, which means that you need to diversify your content distribution. About 84% of customers search for product reviews on social media before making a purchase whereas 46% of them tend to get influenced by these reviews.
The format of the content is not limited, it can be any valuable information as soon as it is interesting or useful for your potential customer with regard to your site or product.
Why Is E-commerce Content Strategy Important?
An e-commerce content marketing strategy is a 'soft sell' of a brand or product. It is based on engaging potential customers' attention and providing valuable information, thus building shoppers' loyalty.
A proper marketing plan for e-commerce brings customers down through all stages of the sales funnel, starting at awareness, through interest, and evaluation to engagement, purchase, and commitment.
Here's what e-commerce content optimization can do for you:
Drive new traffic to your website or listing;
Grow conversion rate;
Increase brand awareness;
Build a relationship of trust with customers;
Increase visibility and reach;
Help understand your audience;
Help SEO research.
Regardless of what type of marketing tactics you select, content marketing is applied in symbiosis with forms of marketing:
Social media marketing: Content marketing strategy comes before your social media strategy.
SEO: Search engines reward businesses that publish quality, consistent content.
PR: Successful PR strategies should address issues readers care about, not their business.
PPC: For PPC to work, you need great content behind it.
Inbound marketing: Content is key to driving inbound traffic and leads.
Content strategy: Content strategy is part of most content marketing strategies.
What Type of Content for E-Commerce Website Should You Create?
As said, the type of content you can address to your potential customers is limited more or less only by your imagination. It is just that it should coincide with your marketing strategy and your audience's interests.
Tips for Efficient Content Marketing:
Blog;
Newsletter;
Magazine;
Guide/ how-to;
Mini Guide or E-book;
Interview;
Research report/ study;
White paper;
Press release;
Opinion piece;
Product review;
Social media post;
Video;
Podcast;
Infographics;
Image gallery;
Meme;
Webinar/webcast;
Demo;
Template;
Product sample or trial;
Automated evaluation;
Forum;
User-generated content;
Coupon, discount. or sale page;
Email marketing.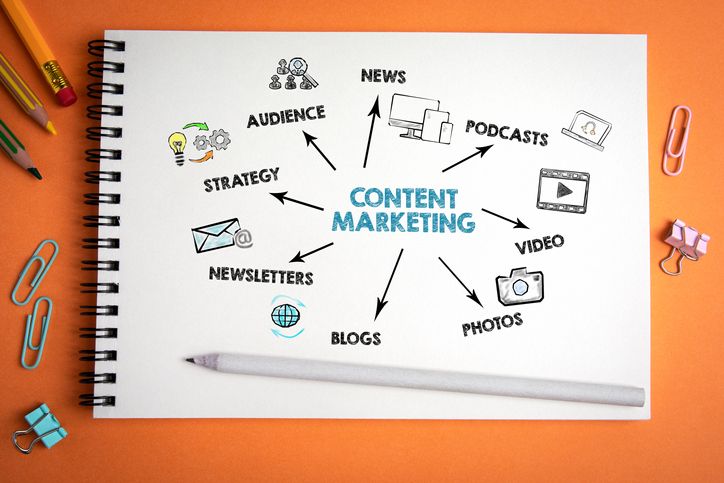 Let's take the example of a blog, one of the widely spread content marketing formats.
How to Do Blog Marketing?
Make a blog marketing plan;
Define what to write about: find out what are the challenges of your target audience; ask your customers, research your competitors;
Create your blog, select a blogging platform fitting your business;
Have a domain name pointing to the blog for consumers to get to your website;
Market your blog, integrate social media, promote it;
Reply to comments;
Use your blog to encourage email signups.
Step-by-Step Guide to Create a Content Marketing Strategy for E-commerce
Without a content strategy, your content is just a number of words or images, which is unlikely to generate many conversions. You need to define your niche, target audience, and type of appropriate content for it to work as it should. Content marketing guides explain how to do it.
Step 1. State Your Mission and Goals
Content marketing mission should tell you:
Who is your target audience;
What type of content you should select to reach them;
How this content can help them.
Step 2. Develop Your KPIs
Specify your goals;
Make them measurable;
Attach numbers to your goals.
Typical goals may include improving revenue due to content marketing strategy; increasing traffic; increasing visibility; SEO success, growing social media engagement.
Step 3. Research Your Audience and Create Your Buyer Persona
Make Your Audience Research:
Collect Demographic Data: age, gender, education, income, location;
Find out their interests;
Collect customer feedback.
Create Buyer Personas
Describe your ideal customer;
Define what type of content fits them best;
Define how it will help them;
Define how to engage them and make them care about it.
Step 4. Evaluate Your Current Content
Make a content audit: titles, descriptions, SEO, etc.
Evaluate usefulness or success of each webpage;
Detect the drawbacks;
Determine what to remove or replace;
Outline the ways to improve the rest.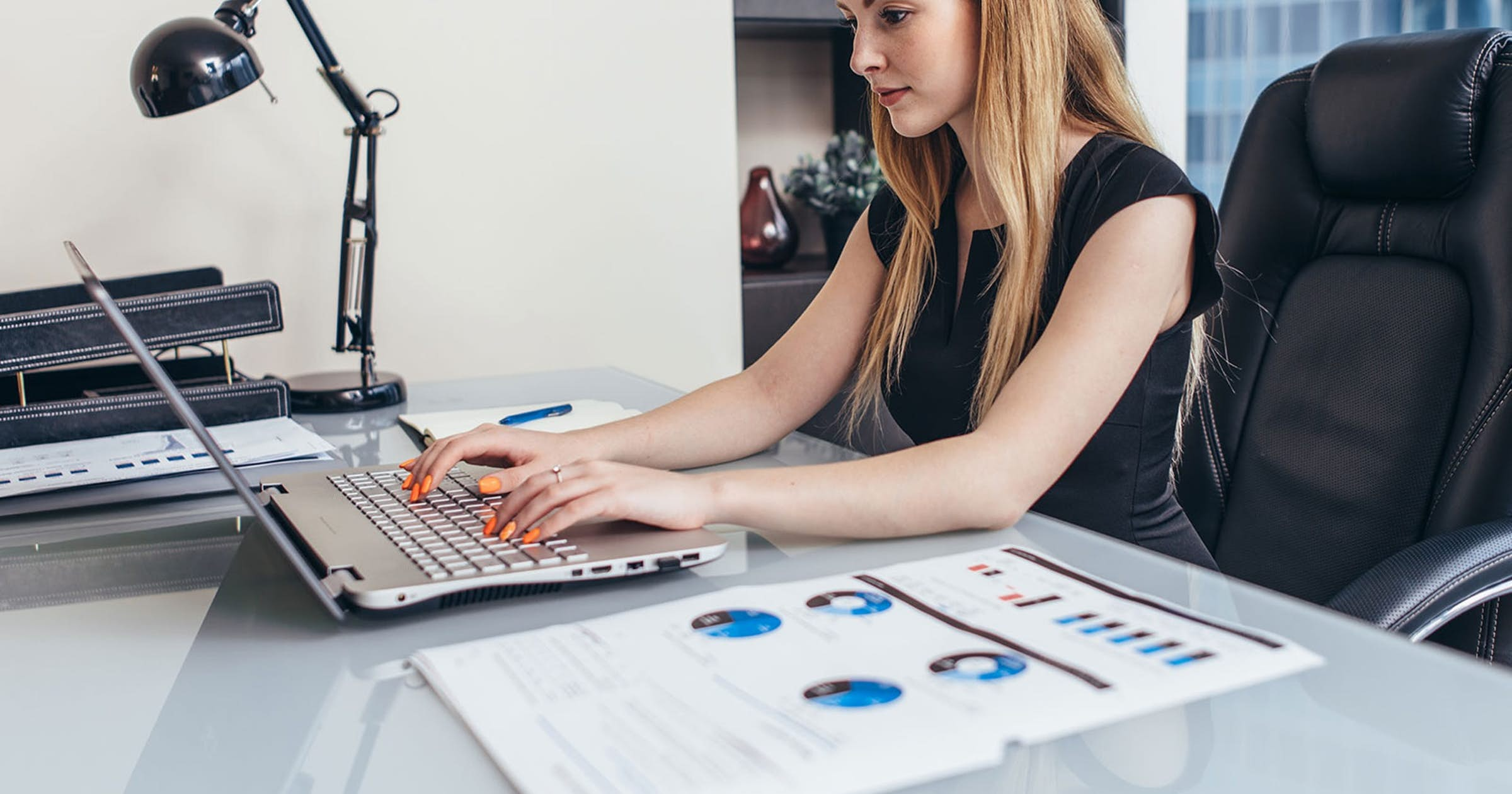 Step 5. Outline Which Content Types to Use
A good strategy includes a combination of your own website content and the content shared on other sites.
The tips for your content formats you can find above in the section 'What Type of Content for E-Commerce Website Should You Create?'
Step 6. Identify Who Will Produce the Content
You can do it yourself or involve influencers to produce certain types of social media content. You can also use some digital tools, or hire professionals to do some kind of works, like web design, SEO optimization, etc.
Step 7. Create a Content Calendar
Define how often you will publish your content. Don't overdo it, concentrate on quality. Mark important industry-specific dates, holidays, plan promos, and reflect those in the blog and social media.
Step 8. Create Content
Make a content topic research;
Review existing content on the topic;
Add researched keyword;
Add titles and bullets;
Add unique pictures and infographics.
Step 9. Distribute and Promote
Now when you created your content, you need to distribute and promote it.
Use e-mail list, send it to subscribers;
Include it in the newsletter;
Launch Google Ads;
Include it on social media;
Adjust your PPC campaigns;
Partner with complementary brands;
Use influencer marketing.
Step 10. Measure Results
When you started to create your content strategy, you outlined your KPIs and goals. See which of them you managed to achieve and analyze how to improve your content to reach the goals which were not fulfilled.
Come back to your KPIs and goals;
Check your figures;
Analyze your performance drawbacks;
Adjust your strategy.