Aloha, Amazon Seller!
TikTok is a growing social media platform for creating short videos. How you can use ads on TikTok and grow your Amazon business, you can learn in our guide.
Nowadays, to stay on top of the competition sellers on Amazon.com are more and more diversifying their marketing strategies reaching far beyond the platform itself. Off-Amazon marketing is becoming a valuable channel of driving external traffic to Amazon product listing, being an efficient tool to grow customer base and increase visibility.
Social networks are the undoubtful leader of the external traffic; using influencer marketing helps brand promotion and attracts wider sales audience segments.
When you look at the social media networks mapping, you will definitely notice TikTok, the fastest growing social media app. Despite its popularity, until recently TikTok has been underestimated by online businesses as it was considered a viral platform for youngsters. Now, this is changing, as TikTok's subscriber audience evolves.
This is expressly confirmed by TikTok Amazon finds, #amazonfinds hashtag, which allowed a lot of Amazon merchants to essentially grow their volumes due to TikTok sales, and at the moment has 12.5B views.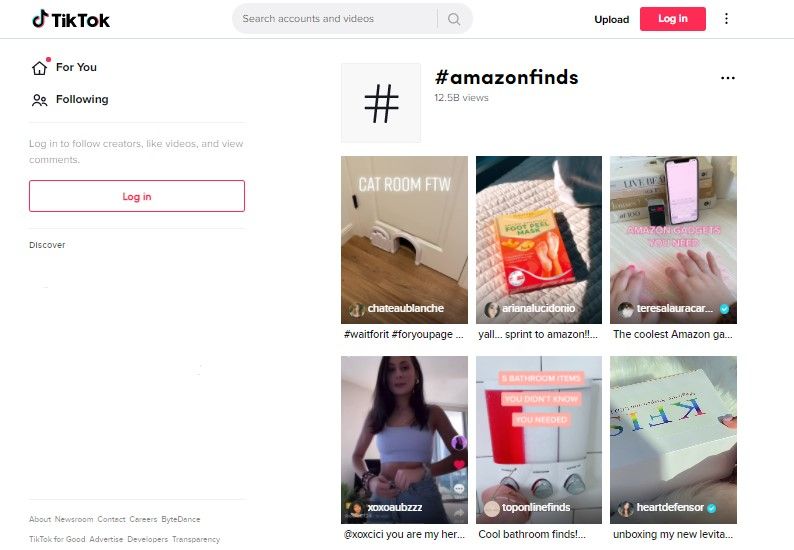 What is TikTok
As said, TikTok is the fastest growing social media app, which has grown from a 15-seconds video streaming and sharing app called Musical.ly into a huge video platform with 689 million monthly active users, after its acquisition by a Chinese company ByteDance in August 2018.
TikTok is a short-form, video-sharing app that allows its followers to create and share 15-second videos, on any topic. It offers users a variety of song snippets and special effects. There is also an option to directly add videos created on your phone. TikTok followers can also record their reactions to videos and share. The app is positioned as a video-sharing social network.
According to the research made by Helium 10, TikTok can potentially increase your sales and profits, if you manage to target the right audience and produce a creative TikTok video.
How to Increase Your Amazon Sales With TikTok Ads
Research states, that, TikTok promotion helped:
Improve product ranking from #130 > #52;
Increase orders and sales;
Improve brand awareness and exposure;
Grow CTR;
Drive traffic: Sessions increased from 900 to 20,000.
Why Did TikTok Gain So Much Popularity?
There are several reasons behind the platform's massive popularity.
Localized Content
Despite being a global network, the TikTok app uses local trending hashtags to suggest topics for video creators, and runs local contests of different kinds, it has a lot of popular local influencers. Also, it has a separate Chinese version of the app, known as Douyin, which kids under 14 are not allowed to use more than 40 minutes a day.
Personalized Recommendations
TikTok offers a personalized approach to its subs, generates personalized recommendations and content for each follower.
Easy to Create, Share, and View
It is very easy to film and share videos on TikTok, and subs can do it almost immediately with the least effort needed.
Instant Reaction Video
As said, TikTok followers can record their video comments and reactions to any video and share.
All this opens perfect advertising opportunities for TikTok Amazon, considering the huge number of viewers and low competition.
How to Advertise on TikTok?
On TikTok, you have both image and video TikTok ads.
Image Ads
Image Ads are Tik Tok advertising in the form of one image or slideshow showing in-feed
Video Ads
Video TikTok Ads are 5-60 sec. long ads, also showing in-feed.
Advertising placements on Tik Tok:
In-Feed Ads
In-feed ads show up between the videos filmed by the subs when you scroll through your "For You" page with functionality for a call-to-action, "download our app," or visit the web store.
Top View Ads
Top View is a 3-5 sec. full-format video which occupies the whole screen. This kind of video allows you to catch all viewers' attention. This option is quite expensive.
Brand Takeover
Brand Takeover is an ad in a form of static or dynamic display which occupies the whole screen. This display should be eye-catching for the best effect. Same as the one above, this option has a quite high pricing level.
Branded #challenge
Branded #challenge is an option to boost (boost influencers video #challenge that is available only with TikTok partner agencies).
Branded Effects
Branded effects are a fun factor with tailor-made sharable stickers, filters, and special effects.
Since the videos are very short, the ads should be eye-catching and creative, with quality content and music.
What Metrics Does TikTok Algorithm Consider?
TikTok uses marketing strategies and rules that are similar to the other social media platforms. TikTok applies the algorithm ranking content, searches, and user engagement. Amazon and TikTok differ greatly in terms of the evaluated metrics.
It considers the following metrics:
Video completion rate;
Engagement rate;
Time of post;
Overall account rating.
Based on certain metrics, the algorithm shows videos in "pushes" to test the audience's reaction. Based on the engagement levels, the content is filtered and showed 2nd, 3rd, and more times, growing your reach. If the video has gone all the way up to the 4th level, the reach increases tremendously.
What Are the Most Popular TikTok Categories?
The largest hashtags ranked highest on TikTok are as follows:
Entertainment;
Dance;
Pranks;
Fitness/Sports;
Home Reno/DIY;
Beauty & Skincare;
Fashion;
Cooking & Recipes;
Life Hacks, Advice & Wellness;
Pets;
Outdoors.
How to Send Traffic Amazon TikTok?
You can send traffic from TikTok to Amazon via ad campaigns leading to your Amazon Store or the product page. The product video should lead to a product page, while brand videos should lead to an Amazon Storefront. You can monitor your traffic data from TikTok Ads leading to Amazon via TikTok's pixel.
Here's how to drive traffic to Amazon.
1. Do a Product Research
TikTok's audience may have its affections and dislikes you should consider with regard to some of your products. Research hashtags and challenges to discover your target audience's interests and optimize your Amazon listings accordingly. Also, TikTok can be a great source of product ideas.
2. Build Presence on TikTok
Create a TikTok account, and start producing video content adapted for the platform. It should be a short and bright video, generating its main message at the sec. 2-3.
3. Find Your Niche
Target exactly your audience and create content tailored for that purpose. Use the hashtags, style, and team with influencers based on your branding strategy.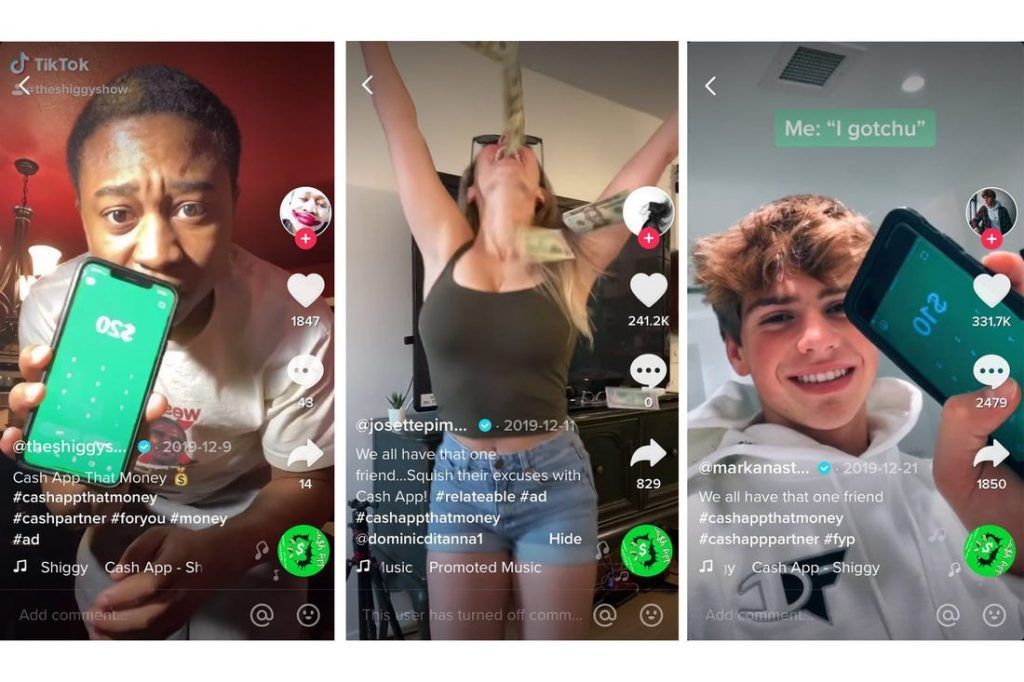 4. Produce Engaging Content
The video on TikTok should be around 15 seconds, creative and entertaining. Create a funny or surprising video.
5. Add Together Your TikTok and Instagram Subs
Add some links to your Amazon store directly on your Instagram and TikTok accounts, and redirect your followers there to show the products you are promoting.
6. Team up with TikTok Influencers
Influencers are people who promote the products by recommending them to their followers. Since TikTok just recently started to show ads, influencers are the powerful way for promotion. Influencer marketing is one of the efficient tools for sellers to drive sales to their product listing and build awareness of their brand by attracting the audience from off Amazon, especially to promote your portfolio on social media. Influencer marketing increases product visibility and improves sales rank, bringing your product to the top of product search results, thus generating increased seller revenue.
7. Use Your Bio to Describe Your Brand
It is typical for TikTok to wonder who is behind the video. Use your bio to describe your brands and products.
8. Add Emoji to Your Content
TikTok is rather an intuitive and emotional platform. Since emoji may or may not fit your brand, experiment with them and see how it works.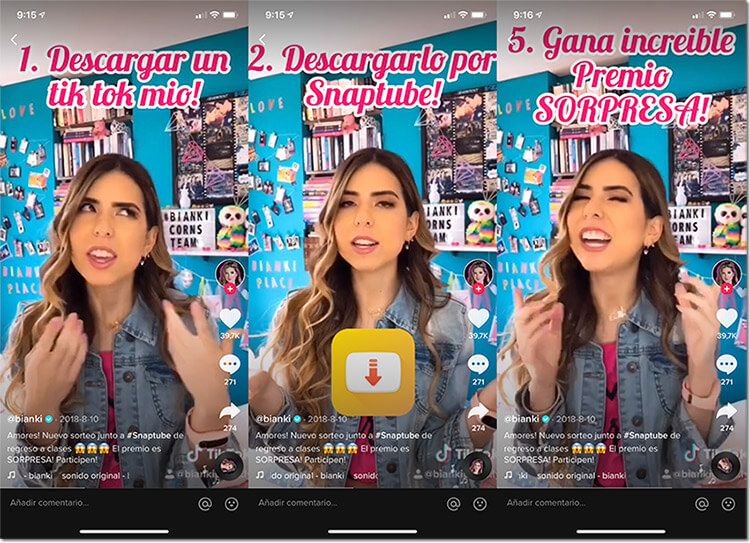 9. Add a Call-to-Action
Adding CTA to your bio and posts is always good to grow conversions. Tell customers about your campaigns and discounts.
10. Start a Branded #Hashtag Challenge
The purpose of your branded hashtag is to get other people to create user-generated content related to your brand. TikTok also has a program called Hashtag Challenge Plus that's worth looking into. According to TikTok, "TikTok's Hashtag Challenge Plus (HTC+) is a premium iteration of TikTok's infamous Hashtag Challenge which allows brands to show off their product range and generates in-depth engagement with the challenge."
11. Add Your TikTok Feed to Your Website
Use TikTok to promote your Amazon shop. Your user-generated content on TikTok can generate conversions and convince customers that your products and brand have a good reputation.