Aloha, Amazon Seller!
Amazon seller forums help sellers on Amazon find the answers they need for any issue that may arise. Check out our list of the top Amazon communities for your business.
Every smart e-commerce entrepreneur understands that they can never know everything and it's always better to learn from someone else's mistakes than from their own - it helps avoid costly mistakes.
Since Amazon.com has a lot of tricky and sometimes not so much obvious regulations, that it often modifies, it's always good to double-check what to do in this or that situation if you doubt the outcome of your actions. To put it simply, it's always good to get someone's advice if you are not sure what to do. In today's world, you can easily do it via the Internet.
There are many ways you can get professional advice if you have any doubts about your sales procedures on Amazon. For instance, you can hire a virtual assistant or find yourself a mentor who will guide you. The first option comes with a considerable cost, as the case may be, the second one is a perfect way to get the guidance, but it takes a lot of time to find a good mentor who is ready to dedicate time to help you.
One of the easiest options to get free advice is to ask an Internet community of Amazon sellers, which are a lot on Facebook, LinkedIn, Reddit, etc. Amazon merchants, like all other communities, formulate groups on social networks and elsewhere online, and you can try and join any Amazon seller Internet forum.
Some of these forums are closed groups, which means that you'll need to get registered and be approved by the group admin or moderator to be able to enroll and post your questions. The good thing about such groups is that you can ask for help and get the advice fast, you can discuss matters of interest, make business contacts, and even share your ideas and experiences, both concerning sales processes and FBA fulfillment issues.
There are hundreds of such groups on the Internet, and not all of them are equally useful and popular.
In this blog, we will provide you with an overview of what Amazon seller central forums are and an idea of what Amazon communities are of popularity among merchants and are worth joining.
What Is an Amazon Seller Forum?
Amazon sellers forum is a topical website, social network group, or community where its members discuss the matters dedicated solely to Amazon. Unlike other groups, you can't discuss computer games or the meaning of life on such forums. This is an online space where you can ask your Amazon-related questions and get answers fast, share any problem and get advice on how to deal with it, as well as distribute your ideas and tips. You can also assist newbies on Amazon to navigate through its 'underwater rocks'.
Amazon community forum is a good source of information for those who start to sell. They can communicate any issues that they may encounter and make sure that they don't unwillingly violate any of Amazon's regulations which may cause account suspension.
Any experienced sellers can, in turn, share their knowledge and assist those who only start their entrepreneurial careers on Amazon.
One thing you need to remember on Amazon seller central forums is that they have posting guidelines you need to study before publishing anything. Every Amazon seller forum, similar to the seller board, has its own set of rules, especially if you'd like to announce or advertise anything.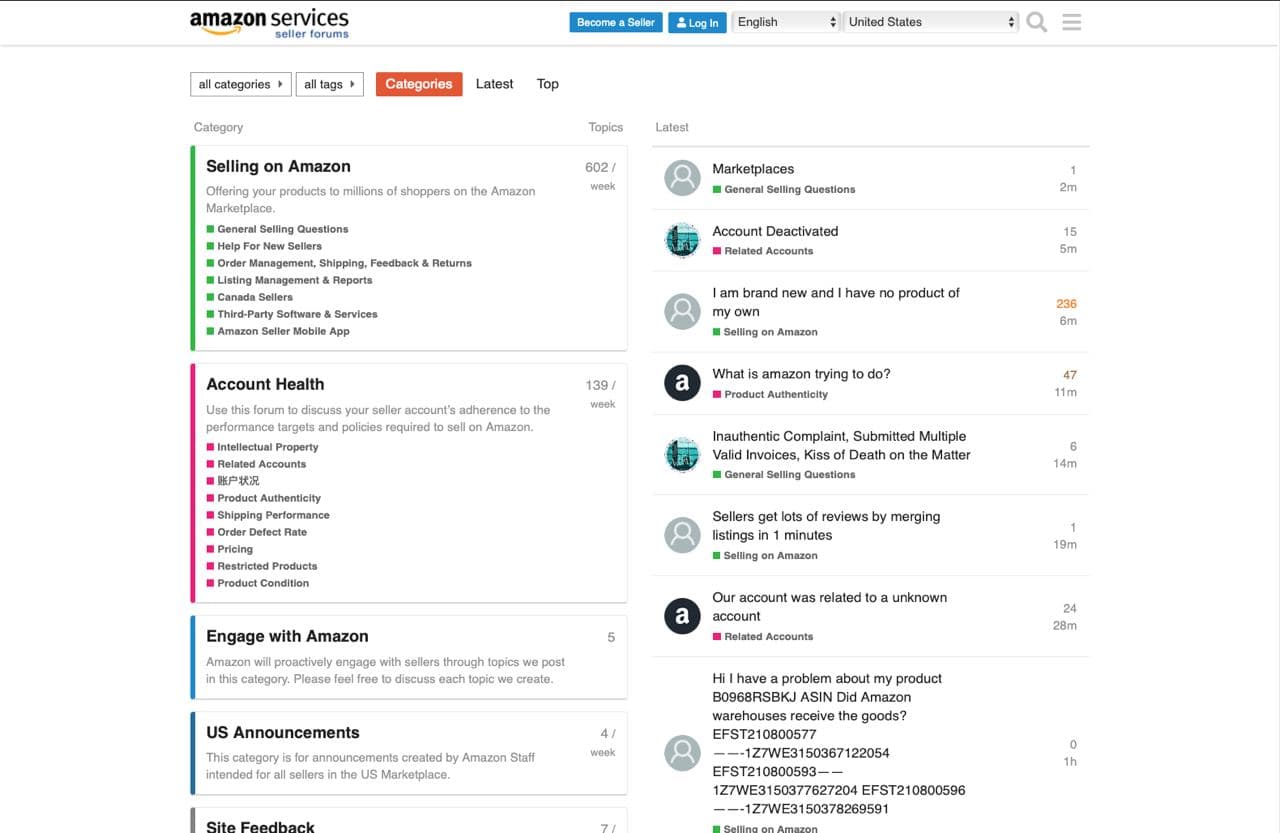 Why Join Seller Forums Amazon?
The main reasons to enroll in the Amazon community forum are to stay up-to-date with the industry, get answers to your questions, get support from the most successful entrepreneurs who have reached the top, and more.
Here's why it's a good idea to join Amazon seller forums:
Get knowledge of creative sales strategies, tips, and tricks;
Stay on top of new trends and technology updates;
Get advice on how to run and grow Amazon business;
Obtain ready-made solutions to most common problematic issues;
Build up business contacts, networking;
Get to know how to deal with Amazon restricted categories and how to appeal an Amazon suspension;
Meet a community of friendly like-minded people.
What Are the Types of Amazon Seller Forums?
For a seller, it's better to enroll in several categories of forums, to receive more specific information.
Basically, Amazon Seller Forums belong to three different types:
Selling on Amazon forums (Q&A about Amazon sales, listing optimization, reports, order management, returns shipping);
FBA forums (FBA order customer services, issues, and fees, shipping, FBA inventory management);
Announcements (Amazon announcements for sellers and more).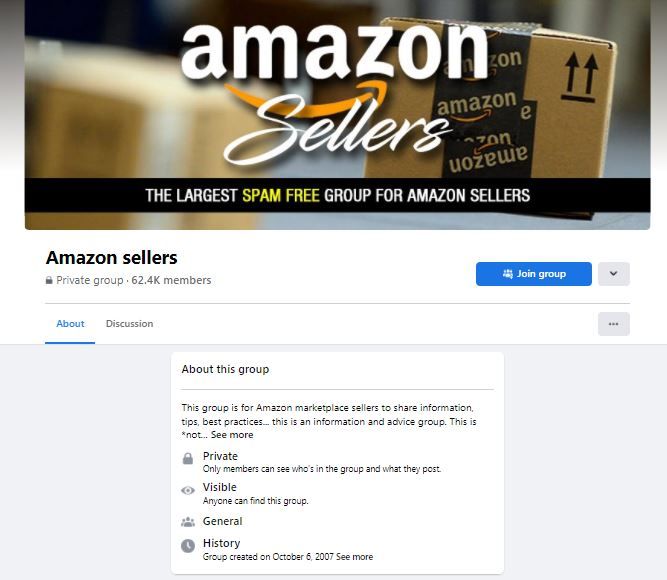 What Are the Best Amazon Seller Forums to Join?
As said, not all Amazon seller forums are not equally visited and useful, therefore, it's a good idea to enroll in the most popular of them.
The top priority is, of course, Amazon Seller Central Forum, which you should definitely join and ask questions there first. You can also select from the Amazon seller social network groups, like Amazon Sellers Facebook community, the same on Reddit, etc. Amazon seller space on Quora is also quite helpful. You can find a list of Amazon seller forums we'd like to recommend you, below.
15 Top Amazon Seller Forums
5. Amazon Seller Space on Quora;
7. Warrior Forum;
8. eCommerce Fuel;
9. StartupBros;
10. Full-time FBA;
11. Amazon FBA Warriors forum;
12. Tamebay;
13. UK Business Forums;
14. EcommerceBytes;
15. Web Retailer.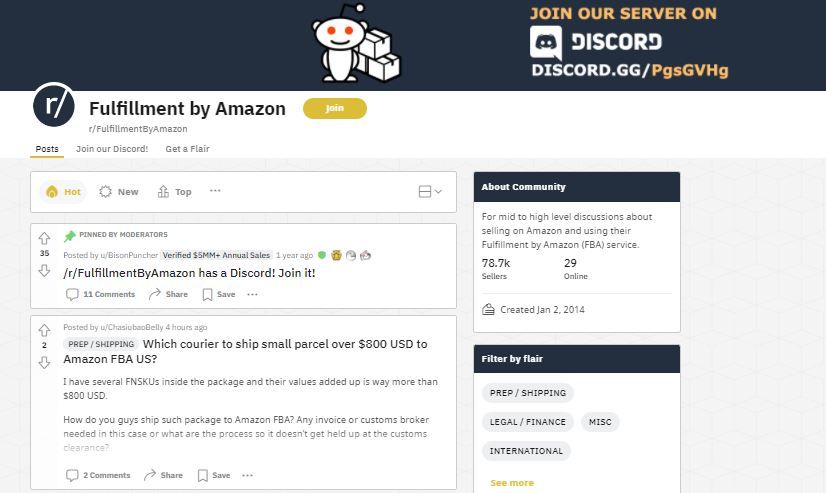 Enjoy your sales, and don't forget about your product's profitability and KPIs. It's very important to keep track of them as they show your account health. To do the analysis easily, you can use Business Analytics Seller tools, like SelleRise. With this tool, you can keep track of your sales, costs, and profits and see where you can optimize them. Also, you can see sales and profit dynamics showing you how healthy is your business.