Aloha, Amazon Buyer and Seller!
If you don't know how to find an Amazon receipt or print an invoice on Amazon, our guide can help to do it in 4 steps. Read more in the article.
Every user who shops or makes business on Amazon.com sooner or later will need to get an invoice Amazon. A lot of orders received from third-party sellers on Amazon may be delivered without a printed invoice inside a box or a package.
However, for various reasons, as the case may be, you may need proof of purchase, which is an invoice or Amazon receipt. A receipt may be needed to get purchased items returned or exchanged. You may also need it for your expense management, to prove your expenses, for business-to-business transactions, for tax purposes, and more.
Amazon takes care of this, and every order comes with an electronic invoice. If you'll need a hard copy of a receipt, you can print an invoice Amazon at any time from your MAC or Microsoft Windows web browser, logging in to your Amazon account, enter a password, and navigate to "Returns & Orders".
In this blog, we will tell you how to view receipts on Amazon, how to find Amazon receipt, how to get a receipt from Amazon, and how to print receipt from Amazon.
What Is an Amazon Receipt?
Amazon receipt is a document representing proof of a financial transaction – a purchase shopper has made on the Amazon platform. In your account, Amazon retains a purchase history, so that you can find and print invoice Amazon on business purchases whenever you need that.
Amazon's invoice is a legally binding receipt, containing all necessary information about your order, including the shopper's and seller's details. These invoices can be used, for instance, as proof of expenditures to get reimbursed by the company you are employed by or claim tax write-offs for your business expenses. You can also scan them in receipt scanner apps to manage your bills.
The downloaded document is generated in PDF format.
There is a difference between an Amazon confirmation email and a receipt. The latter contains all details about your order, while an email states the order number and total amount. The confirmation email is automatically sent to your inbox, whereas a receipt needs to be downloaded from your Amazon account.
What Information Is Available on Amazon Receipt?
Amazon receipt contains all financial information necessary to identify or prove the purchase - order number, date, and total purchase amount.
It also includes the seller's order number, the product description, and condition details, and the total amount paid.  The shipping date, address, and speed are stated on top of payment information - billing address and credit card used to pay the order.
The payment information is broken down into subtotal, shipping and handling fees, free shipping and discounts, the total before tax, and the estimated tax amount.
How to Find Amazon Receipt?
If you need to find an Amazon receipt for your order, you can get it from your Amazon account, under "Returns & Orders".
How to Get a Receipt from Amazon?
Here's a step-by-step guide on how to get an Amazon receipt for the orders.
Step 1. Go to Amazon.com, log in to your Amazon account, enter your ID and password.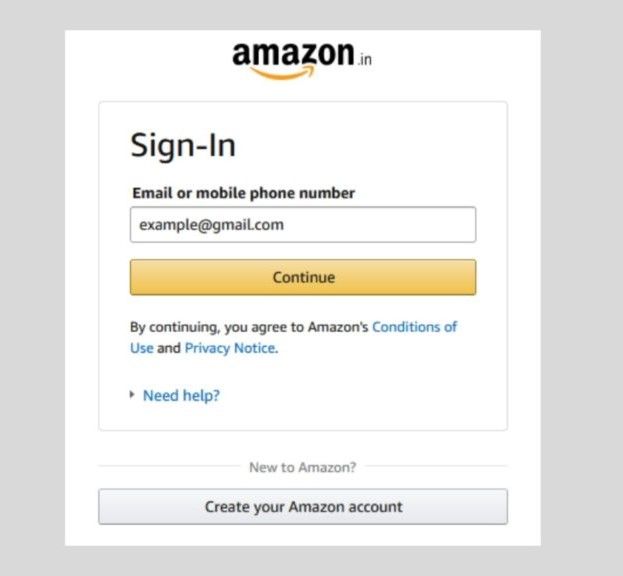 Step 2. In the upper righthand corner, click "Returns & Orders".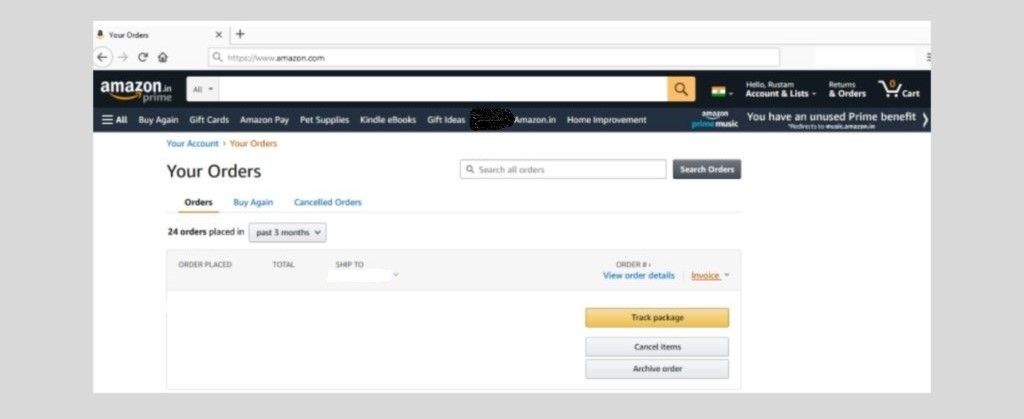 Step 3. From the list, select the order you need a receipt for.
Step 4. On the right side of this order, click "Invoice" and choose "Invoice 1".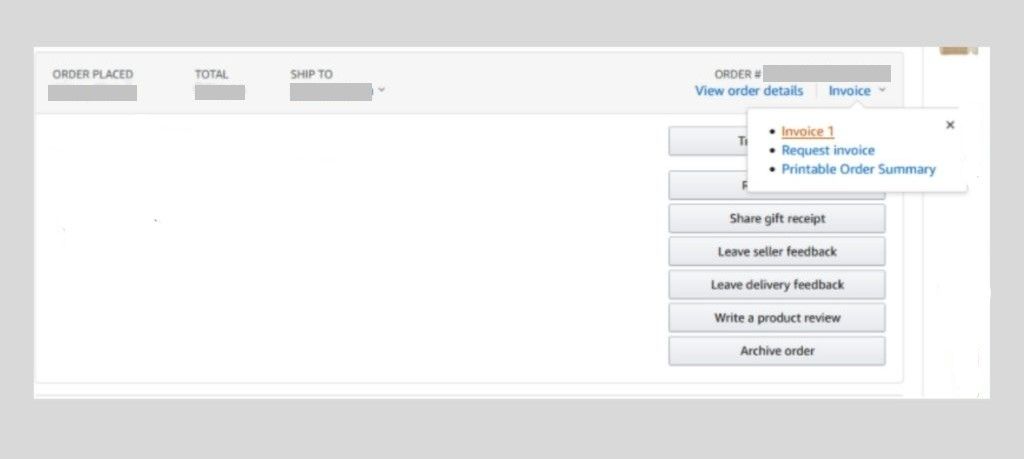 How to Print an Amazon Invoice?
Repeat steps 1 through 4 above.
Select "Print this page" at the top of the order summary.
Select your browser's print button.
Enjoy your sales, and don't forget about your product's profitability and KPIs. It's very important to keep track of them as they show your account health. To do the analysis easily, you can use Business Analytics Seller tools, like SelleRise. With this tool, you can keep track of your sales, costs, and profits and see where you can optimize them. Also, you can see sales and profit dynamics showing you how healthy is your business.