Aloha, Amazon Seller!
What is an Amazon insert card? Why is Amazon product packaging important? Check out our article and increase your Amazon income with great product packaging.
In the modern world of sales, the seller's target is to grab customer's attention and make your customers loyal to your brand. This is especially true with regard to Amazon.com, which is an extremely populated place – the supply and demand are high, but at the same time, the competition is high as well on this platform.
To make their product visible and outstanding, the sellers apply every possible marketing and advertising tool at hand. This is not only about the PPC campaign. Good marketing strategy ranges from analyzing how sellable is the product to creating brand awareness, customer care, and pricing techniques.
On Amazon, it is very important to have a positive sales history and positive reviews, since it increases visibility and drives traffic to your listing. Customer satisfaction matters a lot in this game. A big portion of this is about how your product looks like: the bright and convenient packaging clearly gives added value to the product.
Also, as Amazon makes it extremely tough to communicate with the shoppers directly, and prohibits asking for positive reviews, you can use a certain tool to communicate with them indirectly. One of such tools is an insert card, which you can enclose to your product and put inside the package.
What Is an Amazon Insert Card?
A product insert card or Amazon product insert is usually a small paper card, looking more or less like a business card. Such cards, packaging inserts, a seller includes inside the product packaging, and the customer can see it when he opens the received package. Amazon insert cards are most commonly added to the packages at the factory.
This card contains any marketing information you'd like to communicate to the customer about your product or brand. A good point in this product insert card is that this way you can communicate directly to the customer and deliver any marketing message 'in person'.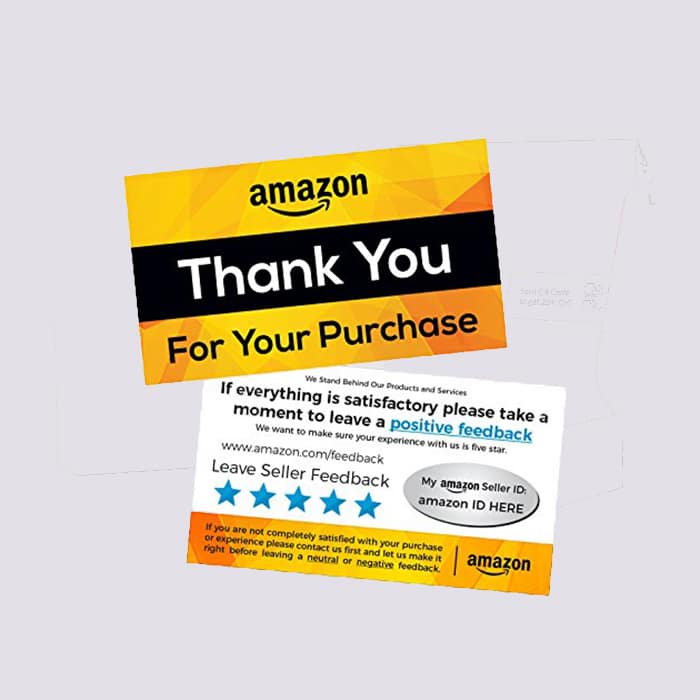 How Do Product Inserts Work?
As said, with the help of Amazon inserts you can deliver to your customer any marketing information – this is a cheap and easy way to advertise your portfolio. But not only. There are more things you can you when you send customers product insert cards.
1. Advertise Your Portfolio
You can promote other products you sell, driving attention to them. Such advertising technique is quite efficient, as there is a good chance that a customer is interested and makes another purchase.
2. Attract Reviews
According to Amazon TOS, you have almost no chance to ask a shopper for a review directly. Amazon insert is one of the tools to request customers to do so. Experts say, that 70% of customers will leave a product review when asked.
It is important that you ask for a neutral review, as Amazon's TOS prohibit incentivizing reviews.
3. Customer Сare
With the insert card, you can show the customer that his opinion matters to you. Also, if you ask a shopper to send any negative comments, if any, directly to you, this reduces the risk of having negative reviews on Amazon, as well as creates confidence.
It is also a good idea to send any discount or other similar info, motivating the customer to make another purchase from you.
4. Targeted Promotion
With the Amazon insert, you can advertise some of your products based on the customer interest you already know. You can attract his attention to the bundles, or other items that may go together with the one the shopper bought. E.g. if he bought a shampoo, you can advertise other hair cosmetics. Including samples is also a perfect way of promoting your brand and creating brand awareness.
5. Inexpensive Marketing Tool
Product inserts are not expensive, and they give you a powerful marketing tool as they address the shopper personally.
Packaging Insert Ideas
There is a variety of Amazon product insert templates depending on the message you would like to deliver to the shopper. Below you can find some suggestions for Amazon product insert templates.
Thank You Card inserts;
Request for a review (not for a positive review!);
Amazon gift card pack;
Brand portfolio advertisement;
Offers, discount codes, samples of other products;
Instructions, tips on using the product;
Request to address any complaints directly to you.
Promotion of similar products (not websites);
Choose between discount or review, don't ask for both.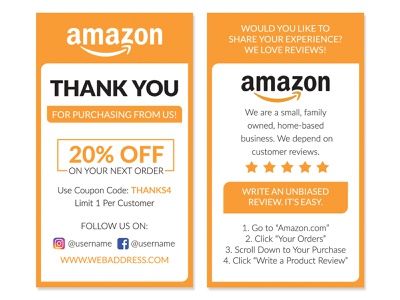 Insert Card Design Tips
Keep It Short
Amazon insert is generally a small piece of paper, so the information should be short, essential, and readable.
Include a Logo
Make your card branded, include your brand logo on the card.
Keep a Design Simple
Make the card elegant, don't include a lot of details, and remember that customers should be able to easily read what to want to say to them.
Make It Outstanding
The insert card is small, so the customer shouldn't overlook it. It should be eye-catching, therefore you should apply bright colors and good quality thick paper.
Make It a Targeted Message Card
Create a design that best suits the message you want to deliver. If this is a Thank You Card, the design should correspond to the message.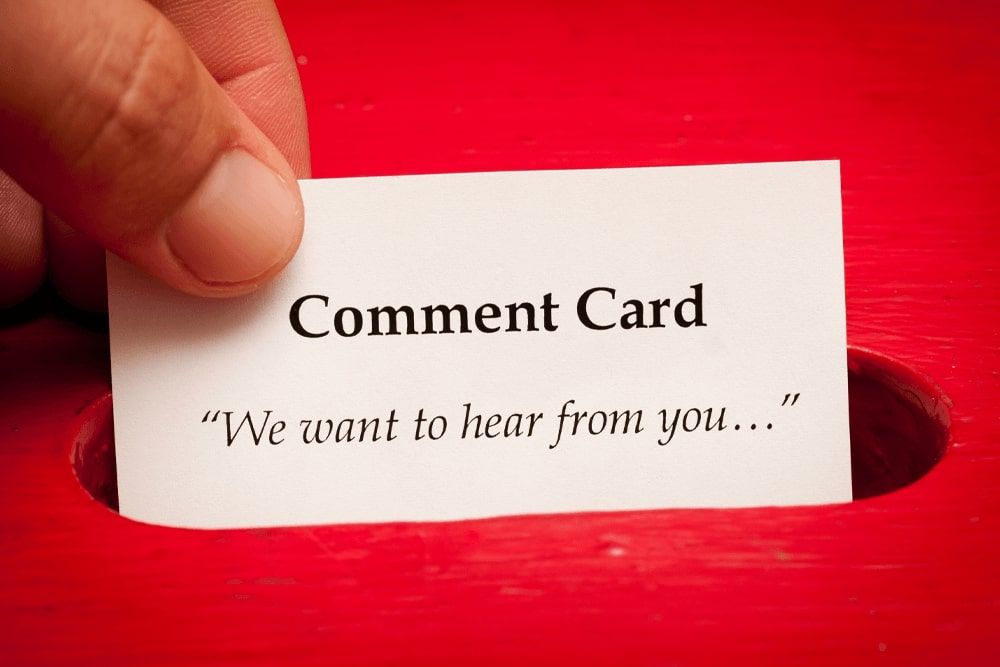 Why is Amazon Product Packaging Important?
Good product Amazon FBA packaging is advertising in itself and is a part of your marketing strategy. This is the first thing your customer sees when receives your product and it creates his first impression.
Besides, the package adds to brand awareness, as you can apply your logo and brand colors to it. An outstanding and elegant package attracts attention to your listing and adds value to the product. The visual identity of your brand, including design style and colors increases its recognition.
Amazon FBA Packaging Requirements
As always, Amazon has a lot of regulations and FBA packaging requirements. The whole list you can find here. We will tell you about the most important of them.
Before sending FBA products to fulfillment centers, it's important to find out if the item complies with the FBA product restrictions and Shipping and routing requirements. If your product arrives at a fulfillment center without proper preparation or labeling, this may cost you extra money.
The general requirements to the product packaging are:
FNSKU
The Fulfillment Network Stock Keeping Unit (FNSKU) is an internal Amazon inventory identifier in the warehouse. If your product has a barcode, you need to label the FNSKU over the barcode.
Country of Origin
Under the U.S. Customs regulations, any product imported into the U.S. should have a 'Country of Origin' sign on the product itself and the product packaging.
Besides, mind that there are certain product-specific requirements, and if your product falls under several categories, it should be compliant with all of them. E.g., if you are selling bottles of shampoo and conditioner as a set, both units must meet the prep requirements for liquid products and be labeled with a "Sold as set" sticker so they are not separated. Certain products have other specific requirements. Amazon may refuse, return, or repackage any product delivered to a fulfillment center with inadequate or non-compliant packaging at your expense.
Inventory that arrives at a fulfillment center must not have theft-prevention devices attached to the product.