Aloha, Amazon Seller!
What is a reverse ASIN search on Amazon? Check our article and learn how you can use reverse ASIN to find good keywords to use for your products on Amazon.
Since Amazon.com is the world's leading marketplace, where 71% of consumers make their purchases, sellers list billions of various items for sale every year and this number increases. All products sold globally should have unique product identifiers (UPIs) so that they can be identified and tracked all the way from the manufacturer to the customer's door. However, Amazon applies its own system of data identifiers for the products sold on the market, called ASINs (Amazon Standard Identification Numbers). Sellers make use of them in their sales process when creating the product to list on Amazon, tracking their items, and making a reverse ASIN search.
For the same reason, it is extremely important to apply every possible way to increase your visibility on Amazon, increase your ranking and get to the first SRP (Search Results Page), so that the shoppers can see your products prior to the competitor'. Along with advertising, you could increase visibility by your listing optimization, including the keywords top-ranked by Amazon's Search engine. Keyword research and Search engine optimization help drive traffic to your listing. Since making accurate keyword research is a bit tricky, reverse ASIN lookup can make your life easier.
What Is Reverse ASIN Search?
Reverse ASIN lookup, or reverse ASIN search is used to trace competitor's bestsellers and see their best performing keywords. With the help of Amazon ASIN lookup, you can find your competitor's ASIN and their most successful keywords you can use in your own PPC campaigns.
Amazon ASIN lookup shows what keywords the item is currently ranking for, and those that your competitors use to boost their sales. This process is similar to looking up search terms and researching which ASINs rank top on a term-by-term basis.
How to Find a Product ASIN?
As you don't create an Amazon ASIN, where can you find it then? You might be interested to find your competitors' ASINs as well. There are basically three places where you can find it:
The Amazon's web address of your item;
The product's details page on Amazon;
Seller ASIN lookup software.
The easiest way to detect your ASIN is to look at the URL of your product. You can find the Amazon ASIN after the product's name and "dp".
Also, you can find an ASIN if you enter product name, UPC, or model in the search box on Amazon or at the Add a product page of your Amazon Seller Central. When you get to the product's detail page, you will see an ASIN among other product details.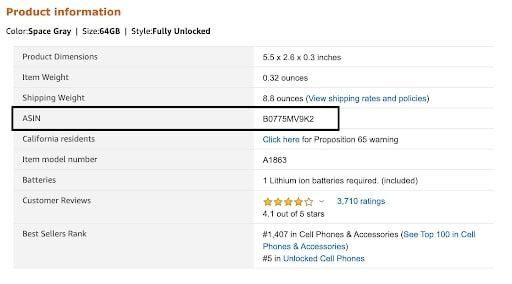 There is a third possibility to find your ASIN, with seller tools for ASIN number lookup. This makes sense if you are a big seller on Amazon and have bulks of products across marketplaces you need to trace.
Why Are Reverse ASIN Searches Useful?
Reverse ASIN keyword search helps to perform keyword research on competitor items and compare them with your own results. Search by ASIN needs to be done by targeting ASINs directly competing with your products. You should select only the keywords and search queries that are relevant to your items. You can also consider keyword long-tails.
What Are Reverse ASIN Search Advantages?
#1. Tracking Already Highly Ranked Keywords
With a reverse ASIN lookup, you can find and apply the keywords that have already proven to be successful. A reverse ASIN number lookup helps you detect the top-ranked keywords for your product without making a lot of costly mistakes by viewing ASINs of the items similar to your products.
#2. Competitive Edge
Reverse ASIN search reveals the top-ranked keywords of your competitors, and you can optimize your PPC campaigns accordingly, avoiding spending money on the wrong low-ranked keywords.
#3. Fast and Effective
Using reverse ASIN search, you can find valuable keyword information in a fast and effective way to drive conversions to your listing. You can always find the main keywords in any listing's product title, bullet points, and description, however, doing it manually is a long and tiresome process, requiring Amazon-specific SEO experience, and more research and testing.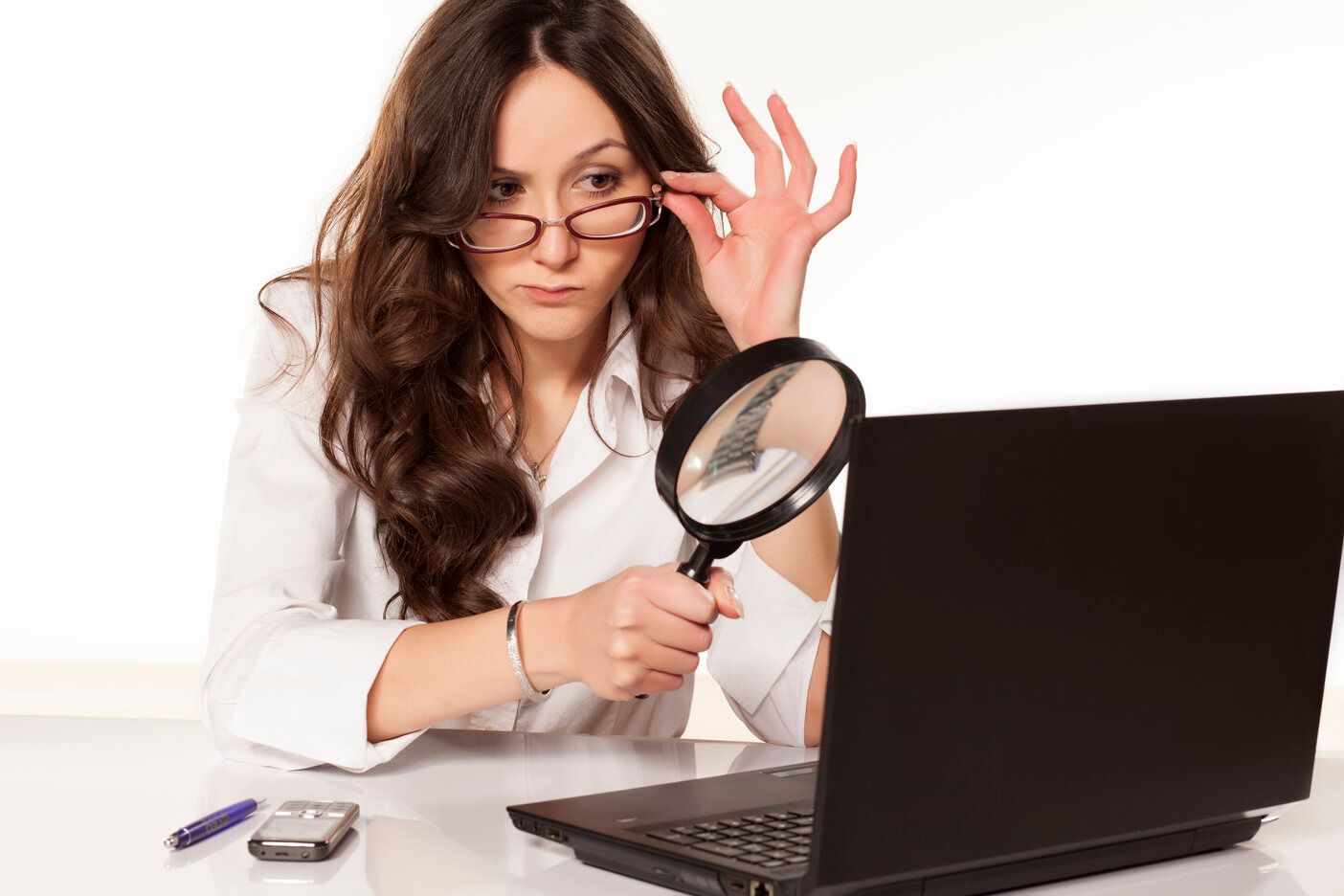 #4. PPC Strategy Optimization
On Amazon, there are two types of search sales: Organic and Ad sales. Organic sales on Amazon happens when a shopper finds and buys your item without you advertising the product for better placement on search results. If you put your efforts into your organic sales increase, you will need to focus on Amazon Search Engine Optimization (SEO).
Ad sales, or Amazon PPC sales, happens when a shopper finds and buys your item through an advertisement. Running a PPC campaign is the most efficient way to get your product to the first Amazon Search Results Page.
Optimization of Amazon PPC management and building a strategy on how to advertise on Amazon is crucial. It's not enough to just steal best-performing competitor keywords and setting automatic PPC campaigns. You need to outline the goal you want to achieve by the campaign. The PPC campaign should be an integral part of your overall marketing strategy, and increase your sales to maximize profits. You can find out more about how to create an Amazon PPC strategy here.
To easily determine the volume of your Organic and Ad sales, and see the figures separately, you can apply the Amazon seller tool, which can do it for your convenience.
#5. Get Sufficient Information to Make Informed Decisions
In order to determine keywords responsible for driving the most traffic, it's not enough to analyze one listing. You should do a reverse ASIN lookup of multiple listings, 10 to 20, to uncover high revenue keywords and phrases. Reverse ASIN search reveals your direct competitors, their search volume keywords, and allows for the creation of highly relevant product page content and optimized PPC campaigns.
What Are the ASIN Lookup Tools?
If you are Brand Registered on Amazon, you can use Amazon Brand Analytics (ABA) as a reverse ASIN lookup tool. You will only discover ASINs that rank in the top three products for at least one search term.
There are also a lot of third-party seller tools automating reverse ASIN searches available on the market.