Aloha, Amazon seller!
Find all the important Amazon dates in our FBA calendar. We have a full Amazon holiday sale list. Use these tips to plan and forecast inventory send-in dates.
For an Amazon seller, planning is important to follow all events that are happening on and off Amazon since they influence the shopping behaviors of your potential customers. Keeping track of the events in your Amazon FBA calendar will help you prepare in advance for Amazon important dates like Prime days or Balck Fridays and avoid understock when your customers place a lot of orders.
Bad inventory management eats your profits while being organized and well-equipped when the high season for sales approaches helps you not only earn money but also build up buyers' loyalty and brand awareness in the case you are a brand owner. It will also help you plan in advance your ad campaigns, discount strategies, and other promo tools. They may also help you get rid of the sitters – the stock that sells slowly.
This means that now it's time to update your Amazon timeline and sync your seller calendar Amazon. May we remind you, that careful planning of your inventory not only saves you money but also helps you avoid overstocking and understocking? It's not only that. A timely update of your Amazon deal calendar gives you an advantage over your competition and extra profits and positive reviews.
FBA Сalendar Amazon Tips
Plan and update important inventory deadlines;
Do your quarterly Amazon holidays planning;
Launch your seasonal promotions to drive sales;
Don't forget about country-specific holidays for the marketplaces where you sell;
Don't miss the deadline to file corporate tax returns (form 1120) - April 15;
Remember about an increase in Amazon storage fees from October.
What Kind of Amazon Holidays Should I Consider?
Depending on your marketing strategy, you should plan well your Amazon deals calendar. This includes those occasions when there is a high season for your seasonal products, holidays when there is a tremendous demand for gifts, and a back-to-school time when parents buy school items for the kids. Also, you need to remember about annual Amazon sale-specific dates, like Prime Day or Black Friday, where you can make a fortune if you are well-prepared.
The Dates to Keep in Mind:
Annual holidays (Father's Day, Thanksgiving, etc.);
Holiday dates (Summer Holidays, Christmas, etc.);
Sale-specific dates (Black Friday, Cyber Monday);
National holidays for specific marketplace (Dragon Boat Festival or Golden Week in China, etc.);
Conferences and seller expos.
A Month-by-Month Amazon Seller Calendar for 2022
January 2022
January 1 - New Year's Day
January 17 - Martin Luther King Day
February 2022
February 1 - Start of Black History Month
February 1 - Deadline to send tax form W-2 to employees and IRS
February 14: Valentine's Day
February 21: Presidents' Day
March 2022
March 1 - Deadline to file 1099s via mail with the IRS (form 1096)
March 8 - International Women's Day
March 15: Deadline to file S-Corps (form 1102-S) and for partnerships (form 1065)
March 17 - St. Patrick's Day
April 2021
Begin planning for back-to-school time (August)
Begin planning for Amazon Prime Day
April 1: April Fools' Day
April 15: Deadline to file corporate tax returns (form 1120)
April 15-18: Holy Week
April 17: Easter Sunday
May 2022
May 8 – Mother's Day
May 30 – Memorial Day
June 2022
June 1: Pride Month begins
June 14: Flag Day
June 19: Father's Day
June 19: Juneteenth
July 2022
July 4 – U.S. Independence Day
July 18-19 (TBC) - Amazon Prime Day
Begin planning for Black Friday and Cyber Monday (November 27 and 30)
Begin planning for the holiday shopping season.
August 2022
August 1- September 6 – Back-to-school sales
August 1 – the start of the autumn shopping season
September 2022
September 5 - Labor Day
September 9: NFL season begins
October 2022
October 10: Indigenous Peoples Day/Columbus Day
October 31 – Begin planning for Chinese New Year
October 31 – Halloween
November 2022
November 1 - January 1 - Holiday Shopping Season
November 25 – U.S. Thanksgiving
November 25 – Black Friday
November 28 – Cyber Monday
December 2022
December 18-December 26 – Hanukkah
December 24 – Christmas Eve
December 25 – Christmas
December 31 – New Year's Eve
National Holidays for a Specific Marketplace
February 2022
February 13 - Super Bowl Sunday (USA)
February 21 - Family Day (Canada)
April 2022
April 3 - Double Third Festival (China)
May 2022
April 30 - May 5 – Labor Day (China)
June 2022
June 3 – Dragon Boat Festival (China)
July 2022
October 2022
October 1-7 – Golden Week (China)
November 2022
November 11 – Singles Day (China/Alibaba)
December 2022
How to Submit a Deal for Seller-specific Amazon Event?
Seller-specific Amazon events are a good chance to boost your sales. Events include Prime Day, Black Friday, Cyber Monday, etc. First, you need to select the event where you are going to participate. You can find the list of the events in your Amazon Seller Central, on the Deals dashboard. You will see there the events open for deals submission. There you can choose the target event in the Schedule box
However, not every product is eligible for the event. Your ASIN should meet certain criteria
If you don't see the event available in the Schedule, this means that you currently do not meet the criteria to be considered for the event. If the Create a Deal page notifies that your item is not eligible for the event, you cannot participate. If this happens, you can improve the situation by making your products eligible for deals.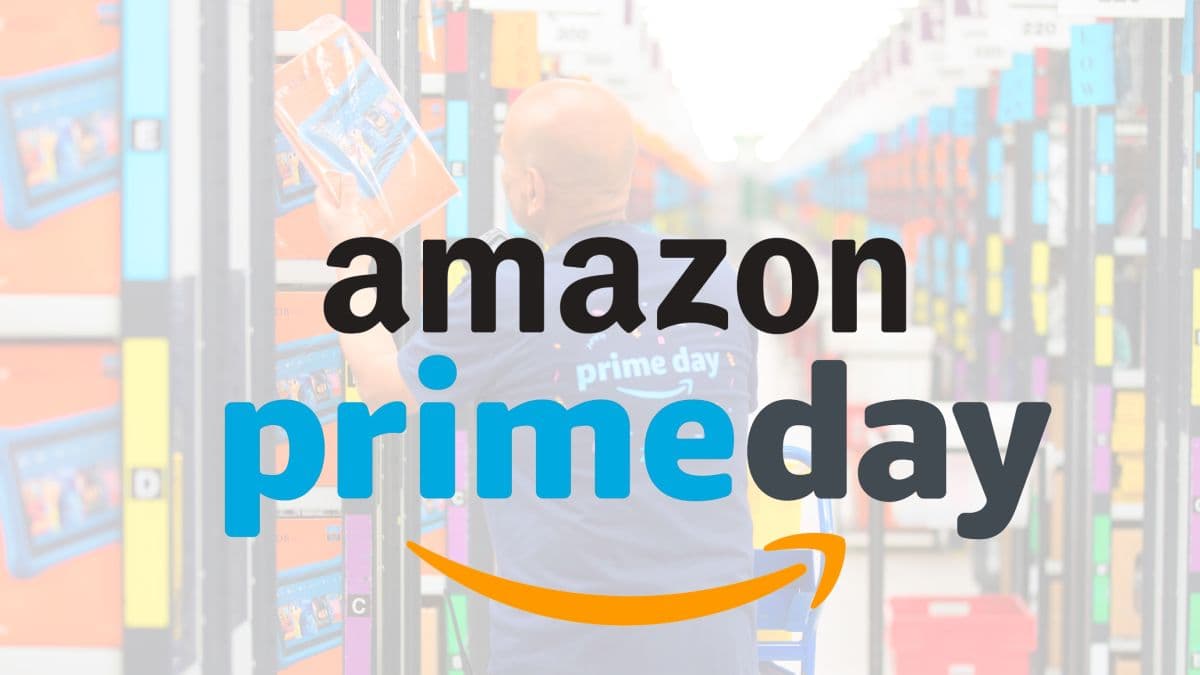 Amazon Prime Day 2022
A big Amazon seller-specific date is Amazon Prime Day 2022. This year it is expected in mid-July.
Prime Day is Amazon's largest global shopping event, exclusively for Prime sellers who own great deals and exclusive content. The application for Prime Day is available to both Lightning Deals and Prime Member Vouchers.
How to apply for Lightning Deals
Go to the Deals dashboard (Seller Central> Advertising> Deals)
Click on Create a new deal
Click on Lightning Deals and select any ASIN that shows "Prime Day Week".
Criteria for Prime Day Lightning applications:
At least 20% or £ 50 / € 50 less than the current website price
Should match/beat the lowest price of the year
Excellent sales history
3.5+ star rating
Images that match the Amazon-style
How to apply for Prime Member Voucher:
Go to Seller Central> Advertising> Vouchers> Create a new voucher
List gift certificates indicating the exact dates of their placement before May 28, in order to be eligible for an adjustment to the date of issue of the Prime Day Voucher.
Black Friday and Cyber Monday
Black Friday and Cyber Monday are huge seller-specific events on Amazon. They happen annually; in 2022 they fall on November 26 and November 28. With the right marketing approach, you can raise big money and make a lot of profit as this is a high season for shoppers.
While Cyber Monday 2022 deals rather focus on tech goods and online sales, in recent years there is a tendency to sell more and more of other product categories.
Due to tons of deals, you can see some delivery limitations on Amazon you need to prepare for these events well in advance. You need to review your listings and PPC strategy, plan for additional promos and discounts. Also, Amazon FBA shipments may slow down during holiday seasons, you need to take this into account when managing your inventory: order enough stock and ship it in advance.
Conferences and Seller Expos 2022
Don't miss the conferences you are interested in.
NRF NXT (Canada) - January 16-18, 2022, Terranea Resort, Rancho Palos Verdes, CA
Midwest eCommerce Conference (USA, virtual) - March 1, 2022, University of St. Thomas, Minneapolis, Minnesota
ASD Market Week (USA) - February 27 – March 2, 2022, Las Vegas, Nevada
eTail Palm Springs (USA) - February 28 – March 2, 2022, Palm Springs, CA, USA
The Prosper Show (USA) - March 14-16, 2022, Las Vegas, Nevada
Seller's Summit 2022 (USA) - May 4-6, 2022, Fort Lauderdale, FL, USA
E-commerce Berlin Expo (Germany) - May 5, 2022, STATION Berlin, Luckenwalder Str. 4-6
SellerCon (USA) - May 5-6, 2022, Fort Lauderdale, Florida
Retail Innovation Summit (USA) - May 11-12, 2022, McCormick Place, Chicago, IL. USA
Billion Dollar Summit (Live Conference) - May 5-6, 2022, Virtual
The Internet Retailer Conference and Exhibition (IRCE) - May 10 – 12, 2022, Chicago, Illinois
E-wolucja (Poland) - September 9, Wroclaw, Poland
eCommerce Expo (UK) - September 28-29, 2022, Virtual
White Label World Expo New York (USA) - 29 – 30 September 2022, Jacob K. Javits Convention Center, New York, USA
Chicago eCommerce Summit (USA) - 13 Sep 2022, Hyatt Regency McCormick Place, Chicago, USA
And don't forget to timely monitor your figures to safeguard your profits. Get your easy and visual business analytics with SelleRise's dashboards. It's 14-days free trial now.