Aloha, Amazon Seller!
How to improve cash flow for Amazon stores? Read our article and learn more about which funding solution is the best to finance your Amazon business.
Every seller on Amazon.com starting or growing an e-commerce business sooner or later runs into cash flow problems. In the majority of the cases, the reason is not an unhealthy account, poor finance administration, underestimated startup costs, irrelevantly calculated cash flow budget, high overhead costs, or low profit margins. Sometimes, it can happen that your sales grow too quickly and you need to satisfy increasing customers' supply and demand, but very often the reason is the nature of Amazon's seller payment cycle.
The regular procedure on Amazon is that you need to wait 14 days until you get paid, but quite often it happens that Amazon holds back your money longer than 14 days as an "unavailable balance" or "account level reserve". In such a case, if you have high sales volume, or you simply need to reorder a lot of inventory, you may experience problems with cash flow.
To solve this problem, the most natural move is to look for third-party financing for businesses – a loan or funding from a bank. However, traditional banks are not very much accustomed to dealing with Amazon finance. Though there are a lot of programs aimed at supporting small businesses and offering credit, not all of them would accept e-commerce business as an applicant and will approve for an Amazon small business credit.
In this blog we're going to discuss, why do businesses need finance, what short-term and long-term Amazon financing options do you have, and how Amazon business credit can help your business.
Why Do Businesses Need Finance on Amazon?
When you're a new business – it is a very natural thing that you need to invest money to get it started. It won't start moving, without an initial capital investment. However, mature and successful businesses may also need Amazon business credit.
The typical reasons why sellers are looking for Amazon financing options are as follows:
Leveling up with inventory;
Inventory reorder prior to seller events like Black Friday, Cyber Monday, etc.;
Marketing and PPC campaigns;
Product line development;
Expanding product range;
Developing new brand;
Scaling business;
Expansion to a new marketplace;
Refinancing existing loans;
An unexpected shortfall in working capital;
Refill the gap in Amazon's seller payment cycle.
When considering Amazon financing offers, it is important to choose the right type of investment fitting your needs. Especially, it is important to set a particular goal of a business loan or Amazon small business credit. Depending on that, you will select one of the Amazon financing options - short-term or and long-term financing.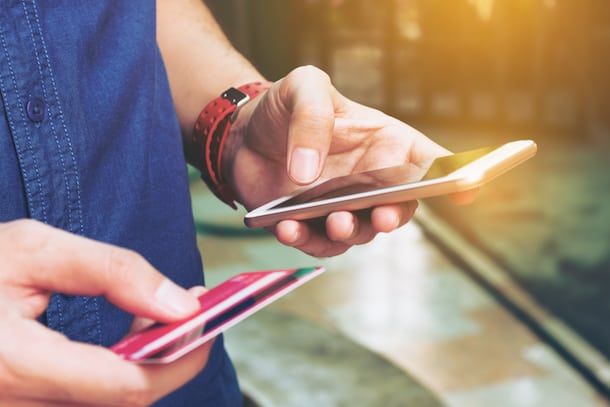 What Is Short-Term Financing and Why Amazon Businesses Need It?
Short-term finance stands for a loan that is paid off by a borrower pays over a relatively short repayment period. The short-term period in such cases would regularly be any period under a year. Sometimes, it can be expanded to 18-month repayment, depending on the lender.
The difference between short-term or and long-term finance, though, is not only a term, but also is that you can get it faster, it's easier to qualify for, and the total cost of capital is lower. In other words, this type of financing is a 'fast cash' to cover short-term working capital needs. It is also important to remember that it should be repaid fast.
Examples of Short-Term Finance
Popular types of short-term finance are invoice factoring, a business credit card, a business overdraft, and a lot of other different types.
If you select invoice factoring, a lender lends you the value of one or more invoices and deducts their commission, and you need to repay them as soon as you've received a payment.
If you chose to borrow financing from a credit card, you can get funds up to a limit set by your lender on that credit card. The principle behind it is more or less the same as with your personal credit cards, but the amount of funds you can borrow is higher.
In case if you select business overdraft, you'll get access to additional funds up to an agreed amount and pay interest on the overdraft balance.
Good examples of short-term finance options are:
Fundbox;
BlueVine;
CAN Capital;
LoanBuilder from PayPal;
The Business Backer;
Kabbage;
Headway Capital.
What Is Long-Term Financing and Why Amazon Businesses Need It?
Long-term finance refers to financing by loan or borrowing for a term of more than one year. This type of financing is borrowed to fund strategic development projects or scale business operations.
Unlike short-term finance, long-term requires a lot of paperwork considering the bigger amounts invested and higher associated risks, complicated to qualify for, you need to spend much more time to get approved, but you will be able to attract significant investment sources necessary to strategically grow your Amazon business.
Examples of Long-Term Finance
Popular types of long-term finance are loans, mortgages, asset finance, etc.
When taking a loan, you borrow funds and repay them according to a pre-agreed payment schedule. A loan may be secured against an asset, or unsecured, if your credit rating is good or given other factors a lender considers viable.
In the case when you want to use a mortgage as a funding source, a loan is secured against a property. Mortgages are oftentimes used by small businesses as a funding source.
If you chose asset finance, this means that a lender acquires an asset on your behalf, and you repay them within a certain timeframe while using assets to operate your business.
Good examples of long-term finance options are:
SBA;
SBA CDC;
Grants.gov;
Funding Circle;
Crowdfunding.
Short-Term vs. Long-Term Finance
Short-term finance and long-term financing differ by repayment terms, purposes, cost, application terms, and funding time.
Repayment terms: short-term financing is typically lent for less than one year while long-term financing can be provided for a period of up to 10 or 15 years.
Purposes: Short-term finance is usually borrowed for working capital and other immediate needs, whereas long-term finance is used for strategic business development projects.
Cost: short-term financing is, in the majority of cases, a more expensive type compared to long-term, while long-term financing is offered on moderate repayment terms.
Payment schedule: short-term finance loans are repaid in weekly or daily installments, whereas long-term finance loans are repaid in monthly installments.
Application process and funding time: short-term finance is much easier to apply for than long-term loans, and has not so many strict requirements, as well as faster funding times.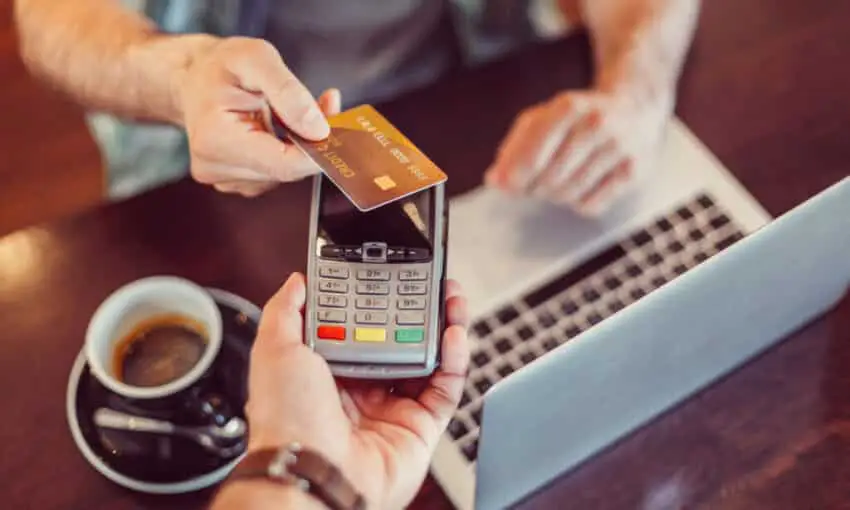 10 Other Amazon Financing Offers for Sellers
Apart from already mentioned examples of financing, you may consider other popular funding sources for sellers, as follows:
Small Business Administration (SBA) Microloan;
Business Term Loan;
Merchant Cash Advances (MCA);
Peer-to-Peer Financing (P2P);
Amazon Lending Program from Amazon, invite-only, Amazon interest-free financing;
Amazon Line of Credit from Amazon, invite-only, Amazon interest-free financing;
Amazon Seller Fintech Lenders;
Crowdfunding;
Borrowing from friends and family;
Angel investors.
How Can SageSeller Help You Get Financing on Good Conditions?
SageSeller, together with its partners, offers a financing solution to sellers who are interested to get Amazon business credit to grow their business. This solution is a good option for Amazon merchants since it allows you to not only raise capital for your needs but also get professional advice on how to grow your business and improve your business metrics. This solution is created for sellers by sellers.