Aloha, Amazon Seller!
Looking to drive external traffic to Amazon listing? Follow the guide and our experts can help you to increase traffic to Amazon listings.
Amazon.com has grabbed the lead in the global sales market and is developing at a pace that's significantly overriding competitors. It has turned into a very crowded place and the tougher is the competition, the more sophisticated and diversified are the ways to increase sales and attract customers.
It is very right, that to grow your brand's sales, you need to first create a perfect product listing, optimize your marketing and advertising strategies on Amazon and constantly monitor your product's KPIs. However, the majority of your competitors are doing so already.
There are a lot of ways of driving traffic to your Amazon listing internally, like fighting for the Buy Box, getting Best Seller rank, and very many others you are very closely familiar with. But what about external traffic for Amazon, like the traffic from social media? How to bring external traffic to Amazon page?
What is an External Amazon Traffic?
In terms of Amazon, the shoppers' traffic sources are generally the search results or your sponsored ads. This type of traffic is called "internal" since it's generated by and converted on the Amazon marketplace. The main target to win the customer with this type of traffic is to attract attention to your listing by all possible means.
"External" traffic is every other traffic generated off Amazon. The main target to win the customer with this type of traffic is to attract people who have no idea that they want to buy your product, and convince them to make a purchase decision.
What are the External Amazon Traffic Sources?
The source of such traffic could be paid ads, like Google ads; e-mail or instant messenger; social media; website referrals. Given the wide medium, which is almost everywhere online, this can be a very powerful tool to boost sales.
External Amazon traffic sources are an efficient way to increase traffic to Amazon listing. The most effective sources of traffic are e-mail marketing, Facebook & Instagram, Google Search Ads, Pinterest, Reddit, and more.
External Amazon Traffic Sources are:
E-mail traffic source: regular email mailing If you have an e-mail list, it helps increase traffic.
Facebook & Instagram: Facebook Ads are the most common external traffic source applied by sellers; Facebook's Ads platform also includes Instagram;
Google Search Ads: with Google Ads, you can use their Google search ads, and Google Shopping for your store;
Pinterest: this platform is a lot cheaper than Facebook and Google, however, is being visually driven;
Influencer marketing: influencers can promote your products on social media;
Reddit: content for Reddit is recommended to provide based on your niche.
Why Driving External Traffic to Amazon Listing?
Apart from growing your organic sales on Amazon, which is not an easy task, you can also consider off-Amazon marketing to drive traffic to Amazon listing. Attracting external traffic is an efficient strategy to grow your customer base if combined with your Amazon tools.
The Advantages of Driving External Traffic to Amazon Listing
Increasing sales velocity;
Boosting product BSR and keyword rankings;
Improving organic rankings;
Competitive edge;
Increased visibility;
Building up a customer base and creating a customer list.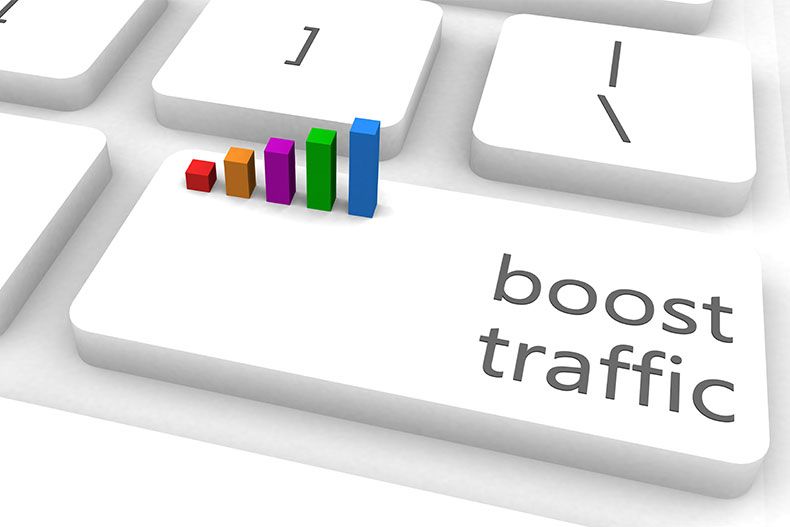 7 ways How to Bring External Traffic to Amazon Page
1. Amazon Sponsored Display Ads
Amazon Sponsored Display ads are a tool driving Amazon daily traffic to the listings of the third-party sellers enrolled in Brand Registry and vendors. With this tool, they can create display ads on and off-Amazon, on third-party websites and apps.
2. Social Media Marketing
Proper social media marketing strategy increases reach and brand awareness. Pinterest, YouTube, TikTok, and other social media open ways to reach millions of sellers of all age groups and interests.
3. Facebook Advertising
Facebook ads are a powerful platform targeting variety of audiences with a lot of options to reach any of the specific market segments. With Facebook ads, you are able to extend your reach to Instagram ads as well.
4. Influencer Marketing
Influencer marketing is one of the efficient tools for sellers on Amazon.com to drive sales to their product listing and build awareness of their brand by attracting the audience from off the platform, especially to promote your portfolio on social media.
Affiliate marketing and influencer marketing increase product visibility and improve Amazon sales rank, bringing your product to the top of Amazon product search results, thus generating increased seller revenue. Since consumers are already looking at their phones all day, it's a great marketing opportunity.
5. Email or Messenger List
Creating your own customer list is an undeniable marketing asset. However, Amazon gives sellers very limited to no access to customer e-mails, unless you have access to the Manage Your Customer Engagement tool.
However, there is a solution to that – you can drive traffic to a landing page, this way making contact with customers before they reach Amazon.
With the customer e-mail list, you can easily run marketing campaigns; push cross-sells and up-sells; build long-term relationships with your customers; launch products for much lower costs; and a lot more.
6. Blogs & Google SEO
There are different kinds of blogs, YouTube accounts, and niche websites where you can advertise your product. For instance, you can do so via content creators, who are participants in the Amazon Associates Program, can create blogs, and include an affiliate link to the Amazon listing.
7. Paid Ads, Google Ads
One of the powerful ways to drive traffic to Amazon listing is paid ads. It's a chance to showcase your brand and reach your target audience, though it should be properly optimized to give value for money.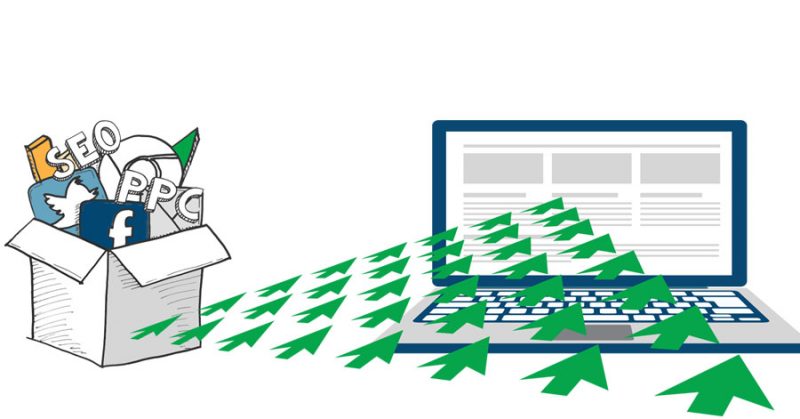 How to Drive External Traffic Effectively
As always, before applying any new strategy, you should understand how the Web-to-Amazon strategy works and how to make the most out of it, so that things are not messed up.
The key steps to drive off-Amazon traffic are as follows:
#1. Optimize your brand's listing
Whatever traffic you attract, if your product listing is an unclear mess with poor pictures, bringing traffic there is a waste of money and time anyway.
An optimized listing should contain:
High-quality images / video;
Highly-ranked keywords;
Clear product descriptions and informational bullets;
A+ content;
20 to 30 reviews with at least a 4-star rating.
#2. Choose your channel
When you're attracting traffic, you need to figure out where you're expecting it to come from. Traffic sources are different and require different approaches. It's a good idea to do research and find out which of them work best for your products.
These can be social media, Facebook advertising, influencer marketing, blogs, or any of the discussed above.
#3. Send traffic to a landing page first
Don't send traffic directly to your listing. If you send traffic straight to your product listing, you miss out on a lot of the advantages of external traffic, including building a customer list, as we said above.
#4. Apply sales funnels
Considering the importance of conversion rate on Amazon, sending a lot of non-converting traffic to your listing can negatively influence your search rankings. The sales funnel is going to solve this.
A funnel will:
Qualify your traffic;
Filter out those who aren't ready to buy;
Allow you to retarget;
Capture contact details.
Here's an example of a Facebook to Amazon sales funnel, using a landing page:

You can set up a sales funnel using one of the available on the market Amazon tools.