Aloha, Amazon Seller!
Increase traffic to your Amazon FBA listings with Facebook Ads. Read our article and learn how to advertise Amazon products on Facebook.
It is generally accepted, that advertising drives sales. On Amazon.com, optimized advertising drives sales. Considering the tough competition in the marketplace, sellers are looking for efficient marketing tools to reach the target audience and generate conversions.
One of the powerful tools to drive customers to your Amazon listing is off-Amazon marketing, being an efficient strategy to grow your customer base and to attract external traffic to your brand and products.
There are various channels of external traffic to Amazon, as well as there are various ways to attract such traffic, but not all of these channels are equally efficient. Social networks are the undoubtful leader of the external traffic, and Facebook Ads are among the most efficient and scalable channels to drive additional traffic due to lookalike audience segmentation and other tools.
You should constantly optimize your marketing and advertising strategies on Amazon and monitor your product's KPIs, to measure the efficiency of your Facebook ads for Amazon products.
What Are Facebook Ads?
Facebook ads are paid messages that sellers, who want to advertise their products off-Amazon, place on Facebook. You are flexible to place any type of ad and can reach the audience which matters most to you.
Facebook Ads are an opportunity for brands selling on Amazon to increase reach, boost conversions, and develop long-lasting relationships with customers.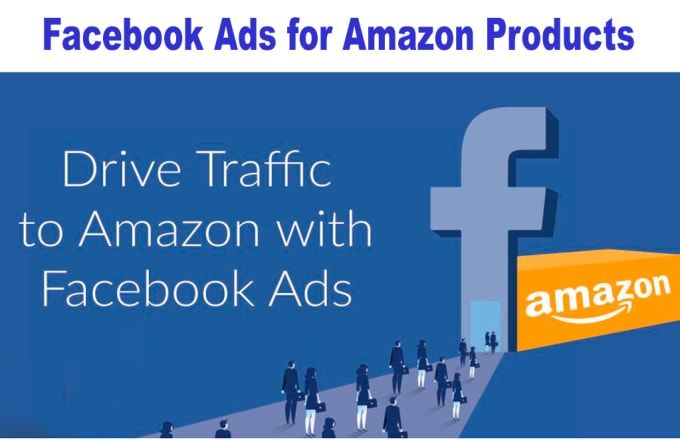 Why Advertising Amazon Products on Facebook?
In short, the major advantages of Facebook Ads are the wide active audience and customizable tools, providing value for money, though not a cheap one.
Amazon Facebook Ads Advantages
1. Wide subscriber Base
The platform has 2.4 billion users and more than 7 million advertisers. 68% of adults in the US have an active account on Facebook. Through its Ads Manager platform, you can show ads to people on Facebook, as well as Instagram & Messenger. With the plans on integrating the messaging features of Facebook, Instagram & WhatsApp it's becoming even more attractive.
Facebook has over 2.38 billion monthly active users. Messenger, in particular, seems to be the future of marketing, as Facebook has
2. High ROI
Facebook ads for Amazon products provide a higher return on investment (ROI). "Facebook" is the most popular search term worldwide; people use it for an average of 35 minutes a day.
3. Customization
The attractive part of Facebook ads is their customization potential. The platform collects different types of information about each user, which you can use to target based on the segmentation you prefer. These are, for example, gender, age, marital status, career field, interests, location, etc.
4. Customer contact base
With Facebook ads, you can collect valuable customer data such as email addresses, unlike Amazon, which is not willing to disclose any of your shoppers' information.
5. Linking shoppers directly to your Amazon listing or to a landing page
Using Facebook ads, you can link potential customers directly to your landing page to collect their email in exchange for a coupon code.
The Major Sellers' Mistakes with Amazon Facebook Ads
Mistake #1: Poor listings
First and foremost, it is important to optimize your listing. Whatever traffic you attract when you place Amazon ads on Facebook, if your product listing is an unclear mess with poor pictures, bringing traffic there is a waste of money and time anyway.
An optimized listing should contain:
High-quality images / video;
Highly-ranked keywords;
Clear product descriptions and informational bullets;
A+ content;
20 to 30 reviews with at least a 4-star rating.
However, if you are not optimized for the Amazon search engine, then you won't benefit much from a boost in the rankings. Furthermore, if you don't have listing copies and images that convert traffic into sales, your rankings boost won't last very long.
Mistake #2: Driving Traffic Straight to Amazon Listing
It is recommended to send traffic generated from the Facebook ads for Amazon products to your landing page first. Don't send traffic directly to your listing. If you send traffic straight to your product listing, you miss out on a lot of the advantages of external traffic, including building a customer list, as Amazon won't give you access to customer data. On the landing page, you can ask the customer for his contact details in exchange for a coupon, etc., this way building up your customer base. Customer base is an undoubtful marketing asset, which will help you grow sales.
Mistake #3: Generating Unstructured Traffic
Considering the importance of conversion rate on Amazon, sending a lot of non-converting traffic to your listing can negatively influence your search rankings. The sales funnel is going to solve this. A properly set funnel will qualify your traffic; filter out those who aren't ready to buy; allow you to retarget; capture contact details.
Mistake #4: Poor or Non-Existent Split Testing
Another mistake sellers are oftentimes making is utilizing poor or non-existent split testing for their Facebook ads for Amazon FBA. Split examinations or A /-B tests are aimed at finding out whether the Facebook ad for Аmazon product you're running is reaching the right audience. To set a split test properly you need to test one single variable, all the others being equivalent. You shouldn't change a lot of variables within one and the same test.
The important variables to test are audiences, images, text format - length, using smiles, etc.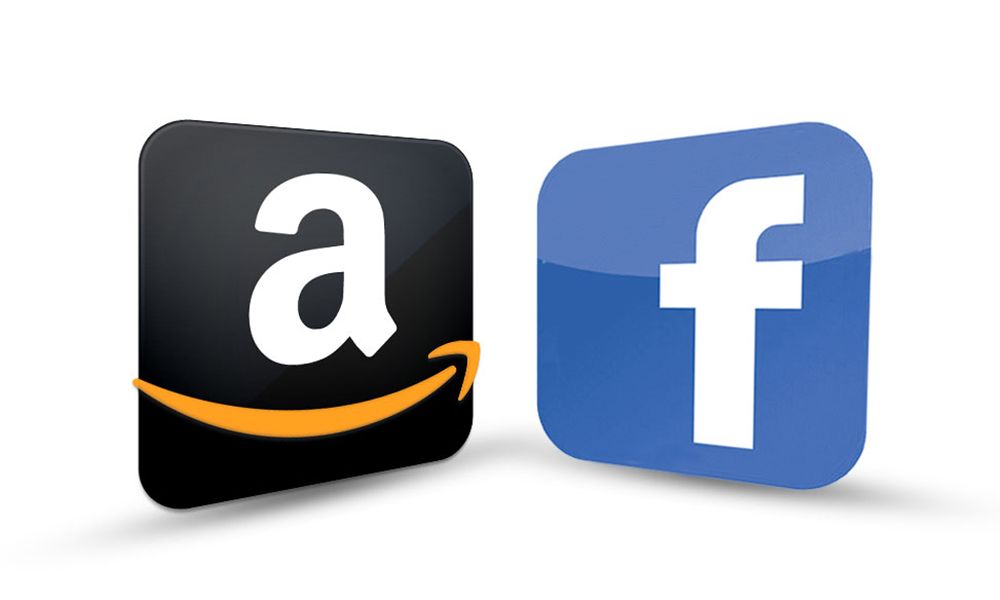 How to Promote Amazon Products on Facebook?
1. Optimize Your Product Listings
As said, there are certain criteria for the optimized listings to advertise Amazon on Facebook. With the poor listing directing your traffic is a waste of money and effort. SEO & conversions, high-quality product photos, Sponsored Products ads are the important listing components.
2. Set Up a Landing Page
A shopper scrolling through Facebook is not intending to buy on Amazon. Traffic from Facebook, in general, is less likely to convert than traffic internal to Amazon, which can decrease conversion rates for your listing.
A landing page for Amazon helps you:
To Collect emails;
To Place the Pixel;
To use coupon codes to drive sales;
To filter traffic.
Also, you can use Facebook Messenger to communicate with customers.
3. Create a Compelling Offer
Based on your audience "portray" keyword rankings. The most common type of campaign run by Amazon brands is a discount promotion to increase keyword rankings.
4. Split Test Your Facebook Ads
Create one ad with a single image, copy, headline, etc., targeting one audience, and Split-test it changing one of the variables.
5. Test Lookalike and Custom Audiences
A lookalike audience is when you take an existing list of your customers and set up Facebook to show ads to the shoppers that are similar to those on your list. A 'layered lookalike audience' is when you filter the lookalike audience based on additional demographic, behavioral, or interest-based criteria.
6. Use Amazon Affiliate Facebook Ads
Influencer and affiliate marketing is one of the efficient tools for sellers on Amazon.com to drive sales to their product listing and build awareness of their brand by attracting the audience from off the platform, especially to promote your portfolio on social media. Amazon affiliate Facebook advertising increases product visibility and improves Amazon sales rank, bringing your product to the top of Amazon product search results, thus generating increased seller revenue.
7. Sell
After you've fulfilled all the abovementioned conditions and started to advertise, don't forget to constantly monitor your key product's metrics, to measure the efficiency of your Facebook ads.
How to Set Up Your Facebook Ads for Amazon FBA
When setting up your Facebook Ads for Amazon, it is recommended to:
Filter traffic;
Distribute promo codes;
Collect emails/Messenger subscribers;
Enable retargeting.