Aloha, Amazon Seller!
Do you know the difference between Amazon Seller Feedback vs Product Review? Read our article and start to manage your business better.
All Amazon sellers, both experienced business sharks and newbies on Amazon.com know that customer feedback and product reviews are extremely important in the marketplace. The competition is very high across the whole e-commerce world, not only on Amazon, therefore they position themselves as a trustworthy, professional and customer-centric platform and do everything to maintain their reputation.
This means that when you do sales as a third-party seller on Amazon, they have certain rules of the game to increase clients' loyalty and customer care. They value customer opinion and encourage shoppers to leave their feedback both as a comment or via e-mail.
Not every seller is aware that on Amazon, there is a difference between Amazon seller feedback and Amazon product review. These are two types of opinions expressed by the buyers, and Amazon rates them separately. At the far end, both influence your account health.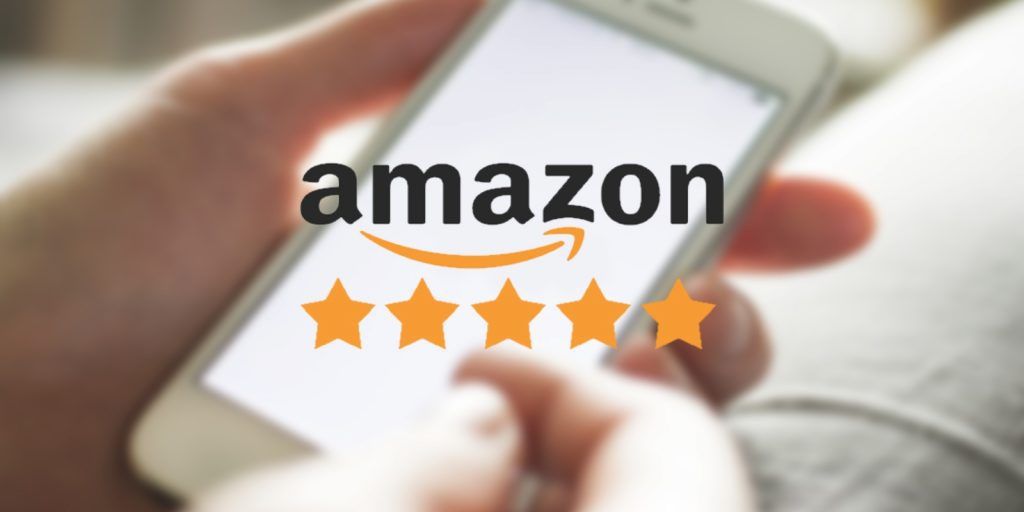 FEEDBACK
Amazon Seller Feedback: What Is It?
Seller feedback Amazon is all about buyers' experiences with your sales. While the review concerns any specific order you fulfill, the seller feedback Amazon applies to the overall quality of the customer care in your store.
The seller feedback accounts for:
Packaging quality;
Shipping time;
Customer service;
Seller professionalism;
Buyer's intention to make a repeated purchase.
How Does Seller Feedback on Amazon Work?
The buyer who would like to share their experience and leave seller feedback Amazon re. purchasing from your store can do so on the Amazon feedback page and navigating from there. Customers can estimate your services by choosing from a star rating ranked on a scale from 1 to 5, and leave an additional Amazon feedback as a comment. On this scale, '1' means the worst experience possible, while '5' means that the buyer was very happy with the way you do your business. The shopper has 90 days from their order date to share feedback.
Amazon collects aggregated seller feedback over time. Seller feedback rating is displayed next to your name on your Amazon seller profile and customers can make a decision about whether or not to purchase from you based on it. The score is displayed on the home page of your Seller Central account.
Amazon may remove feedback if they think it violates Terms of Service.
Feedback should not contain:
Promotional content;
Obscene or abusive language;
Personal information;
Product reviews.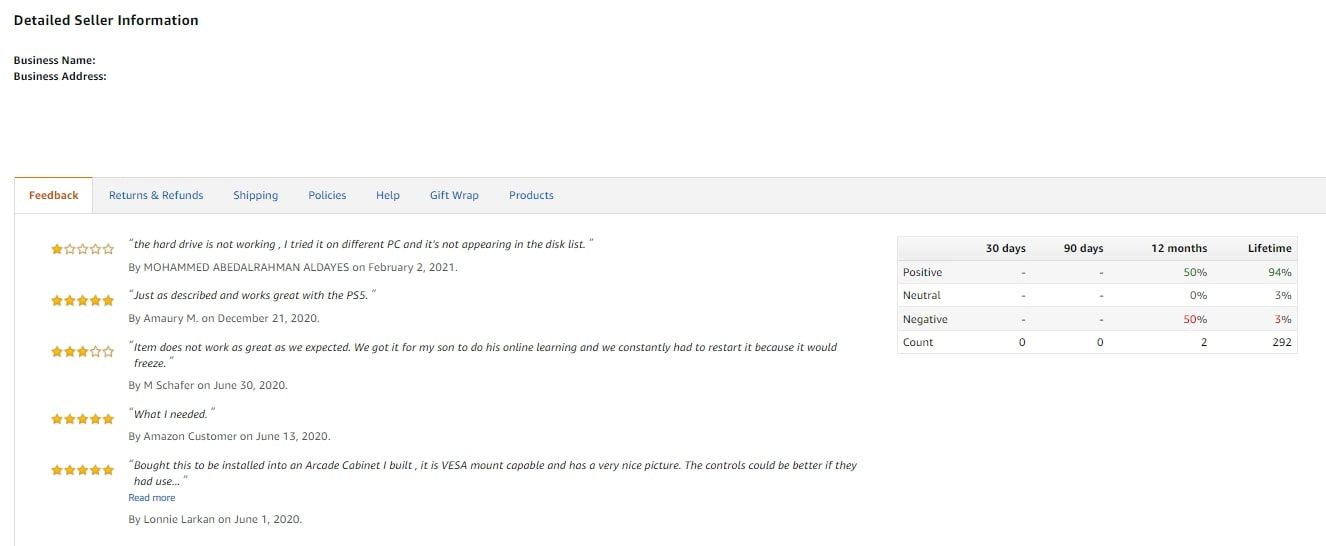 Why Is Seller Feedback Important?
The feedback impacts:
Customer purchase decision;
Winning the Buy Box;
Brand awareness;
May lead to an account suspension if it is negative.
How to Improve Your Seller Feedback Score?
As said, it is very important to gain positive seller feedback since it builds up customer trust.
Here's how to do it:
Ship orders on time;
Make sure you provide perfect customer service;
Respond to any queries ASAP;
Personalize your communication with buyers;
Constantly monitor your seller feedback;
Deal with negative seller feedback, contact the customer;
Ask Amazon to remove non-compliant negative feedback.
How to Leave Amazon Seller Feedback?
A buyer can rate a seller only after they have ordered a product.
To leave feedback for an order buyer has to:
Do one of the following:
#1. Go to Leave Seller Feedback.
#2. Go to their Orders and select Leave Seller Feedback.
#3. Find their order.
#4. Select the options that best reflect their experience.
#5. Select Submit Feedback.
REVIEWS
Amazon Product Reviews: What Are They?
Unlike Amazon seller feedback, Amazon product review relates to the specific order the shopper has bought from you. Customers can submit reviews for items listed on Amazon in a form of a star rating ranked from 1 to 5.
You can find a lot of useful information about the product reviews here.
The product review accounts for:
Product quality;
Listing quality;
Pricing;
Warranty.
The reviews not allowed by Amazon:
A review by someone who has a direct or indirect financial interest in the product.
A review by someone perceived to have a close personal relationship with the product's owner, author, or artist.
A review by the product manufacturer, posing as an unbiased shopper.
Multiple negative reviews for the same product from one customer.
A review in exchange for monetary reward.
A review of a game in exchange for bonus in-game credits.
A negative review from a seller on a competitor's product.
A positive review from an artist on a peer's album in exchange for receiving a positive review from them.
How Does Product Review Amazon Work?
According to Amazon, customer reviews should give customers genuine product feedback from shoppers and should not mislead or manipulate customers. Buyers can share their thoughts with other customers by submitting a customer review on a product detail page for the item. Buyers can submit product feedback by selecting a star rating. They can also add text, photos, or videos.
Why Is Amazon Review Important?
People trust other people's opinions about your item;
Reviews drive sales to your listing;
Reviews Increase Conversion Rates;
Reviews influence product search ranking on Amazon;
Reviews show you the problem with your product you haven't been aware of.
Engaging new customers: shoppers search Amazon reviews.
How to Leave a Product Review on Amazon?
To leave a product review for an order buyer has to:
Do one of the following:
#1. Go to the product detail page for the item.
#2. If they've placed an order for the item, you can also go to Your Orders.
#3. Click Write a customer review in the Customer Reviews section.
#4. Select a Star Rating.
#5. A green checkmark shows for successfully submitted ratings.
#6. Add text, photos, or videos, if necessary, and click Submit.