Aloha, Amazon seller!
Don't let your rankings get hurt by a few bad Amazon reviews. Learn how to remove negative reviews on your Amazon products.
Being an Amazon seller, you are always concerned about your image and reputation on the platform. The positive sales history of your brand and products also matters as Amazon would rank them higher.
On the other hand, irrespective of how optimized your listing is, there is always a chance that you will get a negative review. People are emotional and tend to express their opinions when they are dissatisfied with the product or service. It is also very true, that if they are happy with the service, in most cases they would not bother to leave feedback.
It may sound irritating and boring, however, you need to deal with the negative reviews in order to show customer care and the high quality of the services you provide as a seller. On top of that, in case, when the negative feedback appears to be objective and indicates that you have a problem, you will need to fix it.
You can also ask the shopper or Amazon to remove the review, especially if it is a fake or abusive reaction. Although it's not highly likely that Amazon would remove the negative customer feedback, you can always try to convince them to do so. However, it's solely up to them to decide. They are also very well aware of the review manipulation problem. Amazon has an extensive policy on how to delete an Amazon review.
In this blog, we will discuss the best ways to remove negative reviews and the policies on how to remove negative feedback Amazon. We will also tell you, how you can make negative reviews less visible.
What Is Considered a Negative Review on Amazon?
Before digging into what you can and what you are not recommended to do when you get a bad review, and how to remove bad reviews on Amazon, you need to know what exactly is a bad review on Amazon.
If your product has over 3 stars, the feedback is considered positive. Anything less than three stars would be anticipated by the buyers as a bad Amazon review. The worst reviews on Amazon would be, therefore, one-star reviews.
However, if you get too many negative reviews, this might be an indicator of your competitors' dirty game.
Why Are Reviews Important?
There are several reasons behind it. Firstly, a lot of people would rather trust other people's opinions than an advertisement. High ranking builds customer trust and creates a solid ground for a perfect brand reputation. Good or bad reviews are good indicators of shoppers' behavior.
Secondly, reviews matter for Amazon, since they focus a lot on customer-centric approach and wouldn't welcome sellers with bad reputations onboard.
Thirdly, people always read bad reviews, that's a fact. This is because you need to always react to them showing that you are a trustworthy seller caring about your customer opinion.
And lastly, the negative review may show you the problem with your product you were not aware of, or the way you can improve your item. This is why you need to analyze negative reviews and make use of it if it is relevant.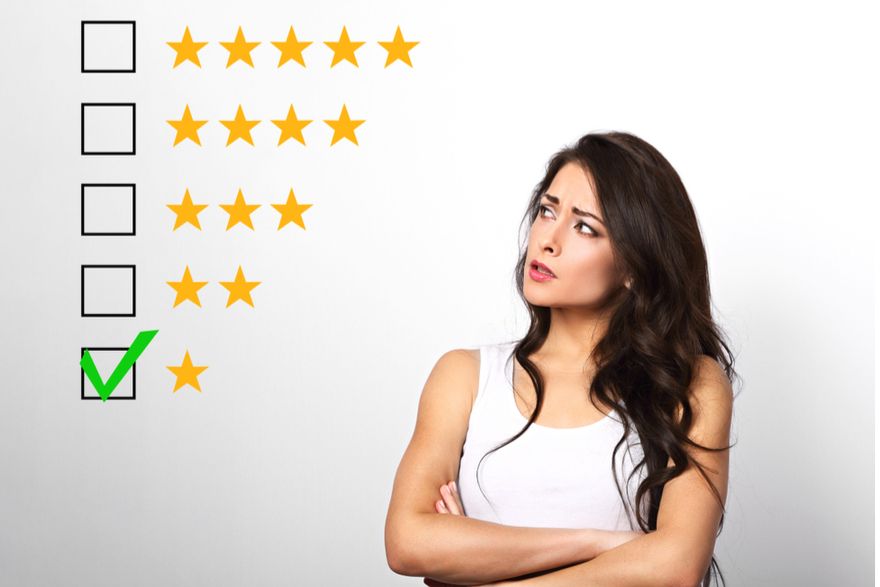 How to Deal with Negative Reviews?
Okay, sooner or later you will get a 1-star or 2-star review, all sellers do. What do you do then? To start with, don't get angry or upset. A good idea is to analyze the reason behind the negative review.
Three questions to ask yourself to deal with negative reviews:
Why is the customer unhappy?
Is the complaint relevant? Then you need to work on the problem and eliminate it.
Is the review TOS compliant?
There is always a chance that people may leave offensive, funny or other types of inappropriate comments. There are also cases when your competitors intentionally give false reviews to crush your ranking. Amazon has a special policy for such cases (we will come to that), and we will discuss further how to remove Amazon review of this kind.
How to Improve the Situation When You Received a Negative Review?
Basically, there are two approaches to do this.
The first one is to contact the reviewer and try to resolve the problem. This may or may not help, depending on the degree of customer dissatisfaction and your creativity and openness in the discussion.
The second one is having Amazon delete the review. If from your perspective, the review violates Amazon rules, is irrelevant or incompetent, you can contact Amazon support and ask them to remove the Amazon review. However, you need to justify your request to have Amazon remove reviews.
Rules on Negative Feedback Removal Amazon
As the reviews may be unfair or inappropriate, Amazon had set specific criteria as to what kind of reviews are not allowed on their platform. If the feedback doesn't comply with Amazon's terms of service, bad Amazon reviews will be deleted.
Amazon's review removal policy is as follows:
The review should refer solely to the product;
Reviews that compare prices, alternate options, and product availability are not allowed by Amazon;
A review should not contain hate speech or abusive comments, propagate pornography or illegal conduct;
A review should not contain personal information, like e-mails;
A review should not contain any kind of advertisement;
A review should not request or offer compensation in exchange for content;
A review should not contain feedback from competitors;
Multiple negative reviews by the same customer for a single product are not allowed;
One-word-reviews are not allowed as well.
How to Comment on a Negative Review?
AS a seller, you can comment on a negative review in the "Comments" section of the Product page.
Here's how you can make a comment on a negative review:
Step 1: Log in to your Seller Central;
Step 2: Scroll to the "Comments" section of the Product page;
Step 3: Find the review you want to comment on, and click on 'Add a comment.'
Step 4: Make sure that that the comment identifies you as a seller and leave your comment.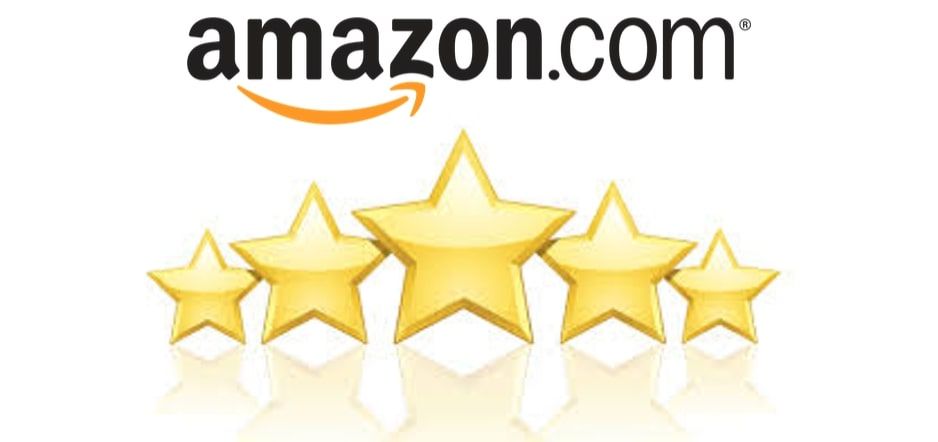 5 Ways to Remove Bad Reviews on Amazon
The first thing you need to keep in mind is that there are some kinds of negative feedback that cannot be removed.
As we said above, there are two approaches as to how to remove a negative review on Amazon: contacting Amazon to remove it or getting in touch with the shopper.
Here are 5 ways to remove bad reviews on Amazon.
1. Respond directly to the customer review
Start with apologizing, talk to the customer in an open and friendly manner, show your concern and readiness to cooperate. Explain your view and promise to fix the issue.
Propose to refund the customer and tell them they can keep the product. However, you shouldn't connect refund to the feedback removal, this is not allowed by Amazon.
2. Make your response to the negative review public
You can choose to respond to the negative review in public, via the Feedback Manager. This is also an efficient way to fight negative reviews and show your customer care.
3. Make sure that the negative feedback relates to your product and not the service
In case if the complaint is about a late shipment or a damaged box (if you are using an FBA fulfillment method), this is Amazon's responsibility as a service provider. Contact them about it. They will update the review with the note: "This item was fulfilled by Amazon, and we take responsibility for this fulfillment experience."
4. Report review non-compliance with Amazon TOS
If you notice any kind of abuse or other irrelevant content on the review, contact Amazon Seller Support for Amazon feedback removal. You can also report abuse by clicking on "Report abuse" next to the "Was this review helpful to you?"
If you suspect that the negative feedback is submitted by the competitor, you can also report it to Seller Support and remove the Amazon review. However, you need to have good and clear proof of why the feedback should be deleted.
5. Provide additional information to buyers
If the negative review is fair, there's not so much you can do about it, as far as Amazon is not going to remove it. But you can make it "less visible" and reduce the damage by giving explanations and providing additional info.
How Do You Avoid Negative Reviews?
Whatever you do, it's almost impossible to avoid Amazon negative reviews. There are shoppers who are always unhappy with something, and they can "make your day".
What you can do is you can reduce the number of Amazon negative reviews to a minimum. The way to do so is to create the perfect product listing. The product itself should be high quality, the listing should be optimized and shoppers should have no doubts about it, and you should provide premium customer service.
Are All Negative Reviews Bad?
Basically not, if they are not too many. If you receive many negative reviews, you should ask yourself what's wrong with your product or services, analyze the feedbacks and fix the problem.
If you are able to handle negative reviews properly, you can make your comment to the bad reviews public, and give convincing explanations, thus adding value to your product.
If this cannot be done because the criticizing feedback is fair, it will help you enhance your product. Once done, you can leave a comment on this enhancement in the bad review, saying that the problem had been already removed. In most cases, customers would appreciate that you consider their opinion.
Now you know that getting a negative review is not the end of the world. Enjoy your sales and don't forget about your business analytics. Keeping track of your figures is key to your account health and maximizing your profits.