Aloha, Amazon Seller!
One of the main questions online stores owners reckon about is how to build an e-сommerce reputation. In our article, we prepared 10 tips on how you can do it.
Today's e-commerce shoppers attach increased value to the reputation of online brands and merchants. They prefer to shop on the trading platforms they trust and from reputable stores. Online reputation management is, therefore, becoming a valuable tool to increase sales and conversions.
In today's digital world, sales success is not only about collecting trusted reviews and seller feedback, it's also about brand confidence and a good online reputation.
According to a new survey, online businesses are considering their e-commerce reputation management as a channel of revenue growth. 57% of reputable marketers say, that communication with new and existing customers through reviews, referrals, and other indicators of online reputation, is more important than investing in advertising. Moreover, 95 percent of the shoppers lose confidence in the brand if it comes out that the company removes negative reviews. Although there is nothing new in that reputation management is an important business practice, now it's becoming a crucial element of online retail marketing strategies all sellers should consider.
In this blog, we will share our tips as to how to build a reputation to level up stores trading online and how to market e-commerce business with the help of reputation management.
What Is Online Reputation of a Business?
Online reputation is the image that is attributed to a brand or company by the Internet community. It is formulated as a totality of collective opinions expressed by the customers of that company through reviews in search engines, references in forums and groups on social networks, or elsewhere online.
Since in the majority of the cases you're not able to control what is said about your business on the Internet, it is essential to apply every possible tool of online marketing for e-commerce to fight bad image online. You should keep in mind, that bad opinions are indexed by search engines as soon as they are made public. Formulating online retail marketing strategies helps counteract unwanted search results and increase customer confidence in a brand.
What Is Online Reputation Management?
Online Reputation Management (ORM) is a business practice that includes a complex of proactive and reactive efforts to influence brand image online. Online reputation management applies these efforts to improve search engine results, and can even help fix a poor reputation.
For an online business, it is considered the best practice to maintain a good online reputation through customer care and online retail marketing tools of customer communication. It includes not only building up a strong brand image and customer loyalty through its promotion, but also dealing with customer queries, negative reviews, and feedback, and taking care of any other negative content that may spoil your online reputation.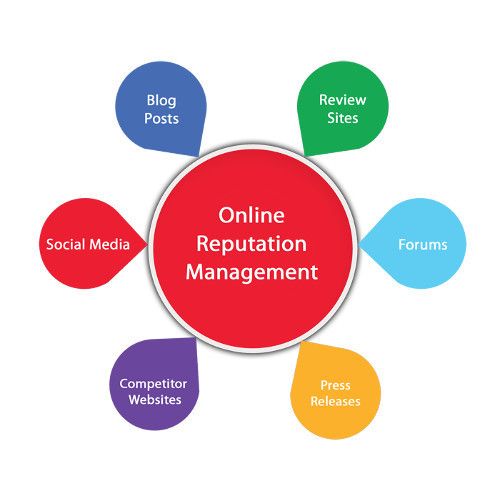 Why Is Online Reputation Important?
It is essential to monitor your reputation since, as said above, all negative feedback is indexed by search engines the moment it is published. Given that 90% of shoppers read online reviews before visiting your store, it is extremely important to get as many positive reviews as possible, alongside dealing with negative feedback. Keep in mind, that 83 percent of customers prefer an item with good ratings to the one without ratings, even if the price is a bit less.
7 Reasons Why Your Online Reputation Management Matters:
Via the Internet, your business is exposed everywhere around the globe;
People trust people's word of mouth;
Positive reviews increase ranking and conversions;
Good business' reputation builds up brand loyalty;
90% of 5-star reviews help 'hide' 10% of negative feedback;
Monitoring helps avoid your business being included in unwanted website listings;
You can detect and fight duplicate listings published by not authorized sellers.
How To Build Reputation Online?
Building an e-commerce reputation includes a complex of actions related to your content quality, its promotion, monitoring of what is said about your brand online, and fixing negative feedback consequences. The development of a strategy of online marketing for e-commerce helps to put together all tools you apply to reach the desired effect.
10 Tips to Improve Online Reputation of Your Business
#1. Create a quality content
An optimized and well-prepared listing with bullets and quality pictures helps you not only rank high, but also avoid unnecessary customer claims, negative reviews, and returns due to unclear descriptions.
#2. Monitor your reputation
Set up alerts, for instance, Google Alerts, to see how you rank in the search engines and detect unwanted content.
#3. Encourage your customers to leave online reviews
Ask for a review, however, be careful to ask customers for positive reviews in exchange for gifts. This is not allowed by some online platforms, like Amazon. If you have a new product and it's difficult to get positive reviews from start, consider using review trader websites or Amazon Vine program if you sell on Amazon.
#4. Request false or biased information to be removed
Ask to remove biased negative reviews by giving sufficient proof. If you've received too many negative reviews, this may indicate your competitors' foul game. Reply to negative reviews in public, sticking to polite and constructive language. Issue press releases on trusted websites to fight criticisms.
#5. Be close to your customers
Work hard to build relationships with your customer base. Create mailing lists, inform your existing customers about new products and discounts. Use marketing tools to promote your brand to shoppers, apply a personalized approach.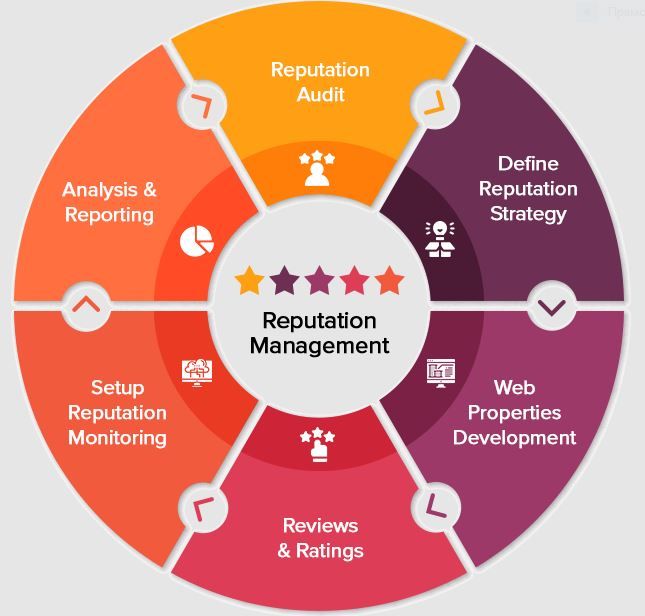 #6. Be transparent and open
Address any negative feedback publicly. Don't be upset too much if you get some negative reviews. It's a fact, that shoppers trust a brand with positive and negative reviews more than a brand with only positive reviews.
#7. Promote your brand and advertise
Don't forget about advertising and promotion. PR and brand awareness still play important role in increasing your reach. Offer your customers simplicity, speed, and convenience. Make their customer journey engaging.
#8. Use social media and influences
Marketing on social media is one of the most effective tools to build a positive reputation. Target different audiences with different social media, create relevant content. Maintain activity on your social media pages, grow the number of followers. Don't forget about influencers – they can help you create and maintain a solid brand reputation.
#9. Don't argue online
Be patient if you get any negative feedback. Use polite language, explain, and convince. Be professional. Apologize, if you feel that your counterpart has a point.
#10. Be consistent and responsive
Make sure you're consistent in posting content and answering customers. Take care of all comments and concerns. If you feel that you're not coping with the growing customer communication, consider using feedback management seller tools or outsourcing virtual assistant's services to help you.
Enjoy your sales, and don't forget about your product's profitability and KPIs. It's very important to keep track of them as they show your account health. To do the analysis easily, you can use Business Analytics Seller tools, like SelleRise. With this tool, you can keep track of your sales, costs, and profits and see where you can optimize them. Also, you can see sales and profit dynamics showing you how healthy is your business.