Aloha, Amazon Seller!
Amazon Influencer Program allows you to promote products on social media accounts, and get rewarded. Learn about program requirements, payment terms, and more.
Influencer marketing is one of the efficient tools for sellers on Amazon.com to drive sales to their product listing and build awareness of their brand by attracting the audience from off the platform, especially to promote your portfolio on social media.
Affiliate marketing and influencer marketing increase product visibility and improves Amazon sales rank, bringing your product to the top of Amazon product search results, thus generating increased seller revenue.
Amazon influencers are people who promote the products to potential customers: they post blogs about the products sold on the platform, create YouTube videos about them, recommend them to their email lists and social media followers.
For those media bloggers who want to join the Amazon Influencer Program and already have an audience of loyal subscribers, this a great way to grow their business, monetize their relationship with people who trust their opinion, and get additional income in a friendly manner.
What Is Amazon Influencer Program?
Amazon Influencers Program, to put it simply, is the way to promote products and get rewarded. If you are creative and have a consistent qualifying audience on your Facebook, Instagram, Twitter page, or YouTube channel, you can start promoting Amazon seller products and get a commission for your job.
While Amazon Affiliate Program allows anyone who has joined it, start promoting Amazon products with their unique links and get a payment from qualifying purchases, Amazon Influencer Program requirements are tougher, though the two programs are quite similar. According to the Amazon influencer requirements, the participants need to have custom storefronts on the marketplace.
This doesn't mean that Amazon influencer eligibility requirements include a huge number of followers. The platform accepts nano-influencers and micro-influencers alongside powerful influencers like Today Show or Business Insider. We will come to that later on.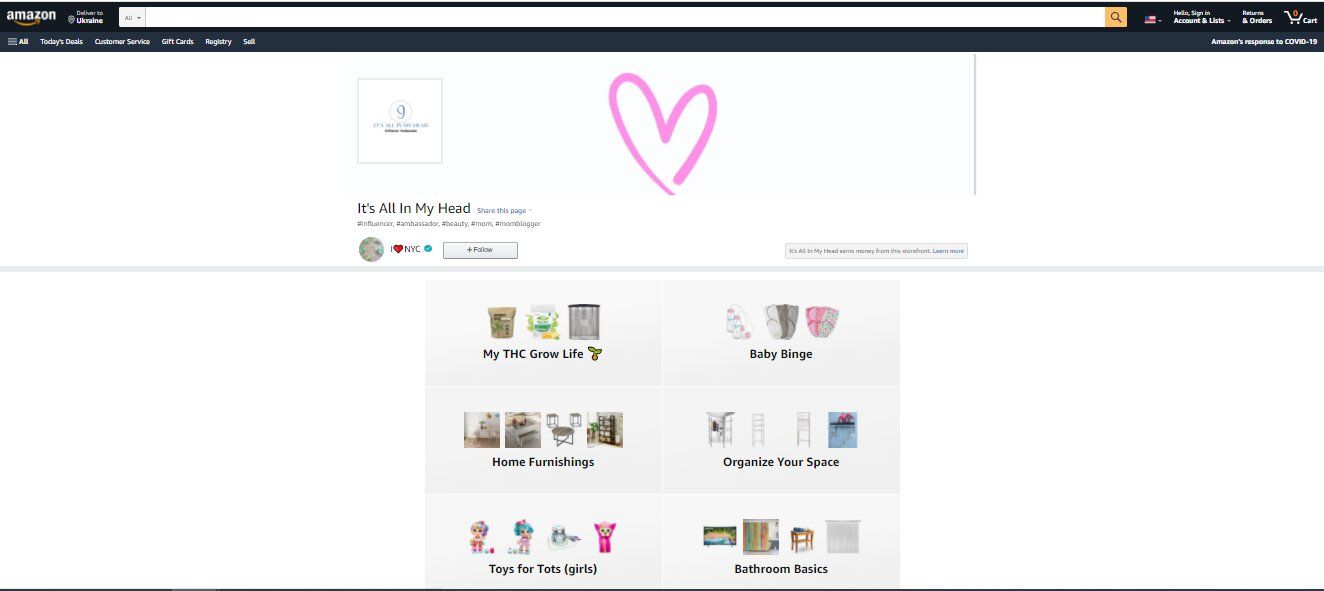 How Does the Amazon Influencer Program Work?
If you want to become an influencer and you are an existing Amazon user, you need to apply for the program via your account, otherwise, you need to register an account on Amazon.
As said, compared to the Associates Program, Influencer Program members share their content and attract customers to their Amazon influencer store, while Amazon associates share links for standalone products to their social media accounts or websites.
The main reason behind this is that the shoppers navigate with one link and find a variety of the products promoted by the influencer in his storefront. The products are normally broken down by category. The unique link allows influencers to advertise the store on social media, YouTube channels, or elsewhere.
As soon as Amazon approves your participation, the influencer's store receives a unique URL that is easy for the customers to remember. The format of such URL is amazon.com/shop/abcdsocialmedia, and you can further share it on a social media account or a website.
In the social media accounts, you can add the link to your Amazon influencer store in the profile section or mention it in your bio, while on the website or blog you would just add it where relevant depending on the content and Amazon will pay your commission for the products sold.
Also, as always, Amazon has Community Guidelines regarding the content you post.
How to Be an Amazon Influencer?
What Are Amazon Influencer Requirements?
There are certain requirements as to how to become an Amazon influencer, and as to what is an Amazon influencer. If you would like to become one, you need to comply with Amazon influencer qualifications, otherwise, Amazon would not approve your participation.
Once you applied for the Influencer Program, Amazon will review your most popular account on social media, including Facebook Youtube, Twitter, and Instagram.
As we said above, the number of subscribers is not the most crucial selection criteria, it's rather how responsive is your audience and the overall quality of the content you post.
Estimation Criteria for Amazon Influencer Content:
Engagement rate;
Loyalty and consistency of the followers;
Level of interaction with the content;
Number of likes, comments, and shares;
Number of subscribers;
Level of the audience activity and responsiveness;
Influencer's content quality;
Relevance to Amazon;
Availability of niche content.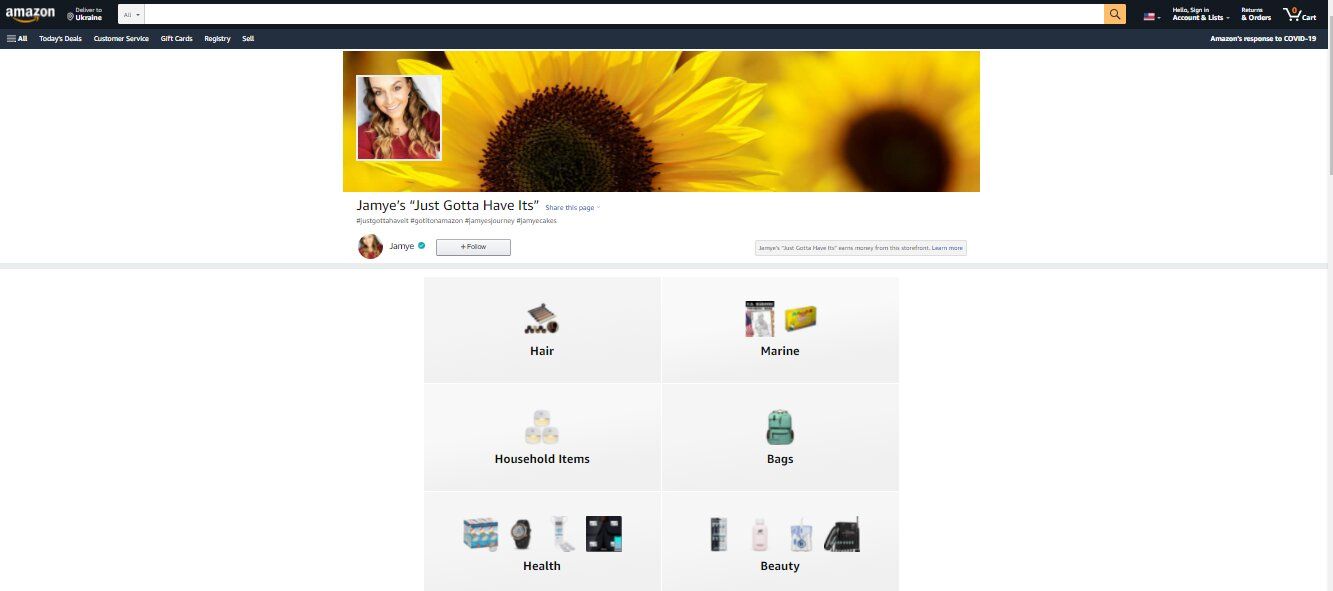 Step-by-Step Guide How to Apply to the Amazon Influencer Program
Step 1. Sign in to your Amazon account or create one.
Step 2. Navigate to the Amazon Influencer Program page and click on "Get started."
Step 3. Login with your account.
Step 4. List the name of the account and any details for Amazon assessment.
Step 5. Connect your Facebook YouTube, Twitter, or Instagram accounts.
Step 6. Add your Storefront name and tagline.
Step 7. Enter your account information: name, address, phone number, etc.
Step 8. Click on "Save and Finish".
Step 9. You will get an Amazon Associates dashboard. Complete verification as instructed.
Step 10. Wait until the "pending" status changes.

How Much Do Influencers Get Paid?
Of course, this is one of the most important issues you would like to know: how much you'd earn in commission if you join the Amazon Influencer Program.
There are several factors that can affect your income:
Number of products you recommend;
Product category you promote;
The commission payout for the niche of products;
Size of your audience;
The engagement level of your audience;
Level of trust from your audience.
Depending on the category of the promoted product, Amazon differentiates between the fixed commission rates for influencers. It can range from 10% to 0%. If you promote Luxury Beauty, Luxury Stores Beauty, Amazon Coins, commission will be 10.00%, for Digital Music, Physical Music, Handmade, Digital Videos - 5.00%, for Amazon Fresh, Physical Video Games & Video Game Consoles, Grocery, Health & Personal Care - 1.00%. If you promote Gift Cards; Wireless Service Plans; Alcoholic Beverages; Digital Kindle Products purchased as a subscription; Food prepared and delivered from a restaurant; Amazon Appstore, Prime Now, or Amazon Pay Places, you will get 0%. This means that you need to carefully select what category you recommend to your subs. The rates of Amazon's Commission Income Statement you can find here.
Other Income Sources: Amazon Bounty Program
There is a number of services influencers can promote through their store in addition to influencer commissions. One of those is fixed advertising fees under Amazon Bounty Program called "bounties".
The list of the bounties is quite long, among those are Prime Video Channels, Amazon business accounts, The Drop Text Alerts, Amazon Kindle, Amazon Prime Gifting, etc. A full list of "bounties" you can find here. The Amazon Bounty Program offers fixed commissions for each service promoted under the list.