Aloha, Amazon Seller!
Are you planning to sell your FBA business but don't know how to do it? We are happy to help. Read the article and learn how you can prepare an FBA business for sale by yourself.
Recently, it has become more increasingly common among successful merchants on Amazon.com to sell their businesses to investors. For the buyers, there is a clear reason to buy Amazon FBA business in case if they don't want to take a risk and spend time on starting a new Amazon store from scratch, making product research, developing a marketing and price strategy, creating a supply chain, and make a lot of other steps you have already happily overcome. Also, they may want to expand and diversify their FBA sales on Amazon thus growing their profit.
For the merchant who intends to sell his business, the most important driver for putting their FBA business for sale is, of course, the money he can get for it, never mind other reasons, which can be starting a new project, need for cash, or retirement. Therefore, it is a good idea to look into how you can sell your business for a maximum price and what you can do to score the most profitable deal.
If you are not sure how to sell an Amazon FBA business and where to start, we are going to give you some tips as to how to prepare your business for sale and increase its value.
Can I Sell My Business on Amazon?
In general, if you ask Amazon how to sell FBA business, you may encounter that they don't encourage buying and selling Seller Central accounts on the platform. However, there are tons of deals concluded on the market when it comes to Amazon accounts acquisition.
Officially, Amazon says, that "seller accounts generally are not transferable", but practically, if you have in mind to sell your account and file a request to Amazon seller support, they will give an approval. What you need to do is to ask for a change of major account information related to you as a business owner, which is the account name, address, e-mail, payment and deposit details, taxpayer details, etc.
How to Value a Company Based on Sales?
Now when you know that you can sell your business, you need to find out how much you can potentially get for it and if your business is ready for sale?
It is very difficult to predict the exact value that an investor is going to pay for your business. In a general case, a buyer will make his own audit of your business and make an offer based on that. You can also ask professional auditors to make your business valuation.
What you can do to determine a business value on your own is to make a preliminary business value estimation based on sales. This will be then an average price valuation. Commonly, it ranges from 2.5 to 4.5 multiple times the 12-month average monthly net profit.
If a buyer considers your business very efficient, scalable, and meeting his requirements as to sales metrics and risks, the multiple will be higher.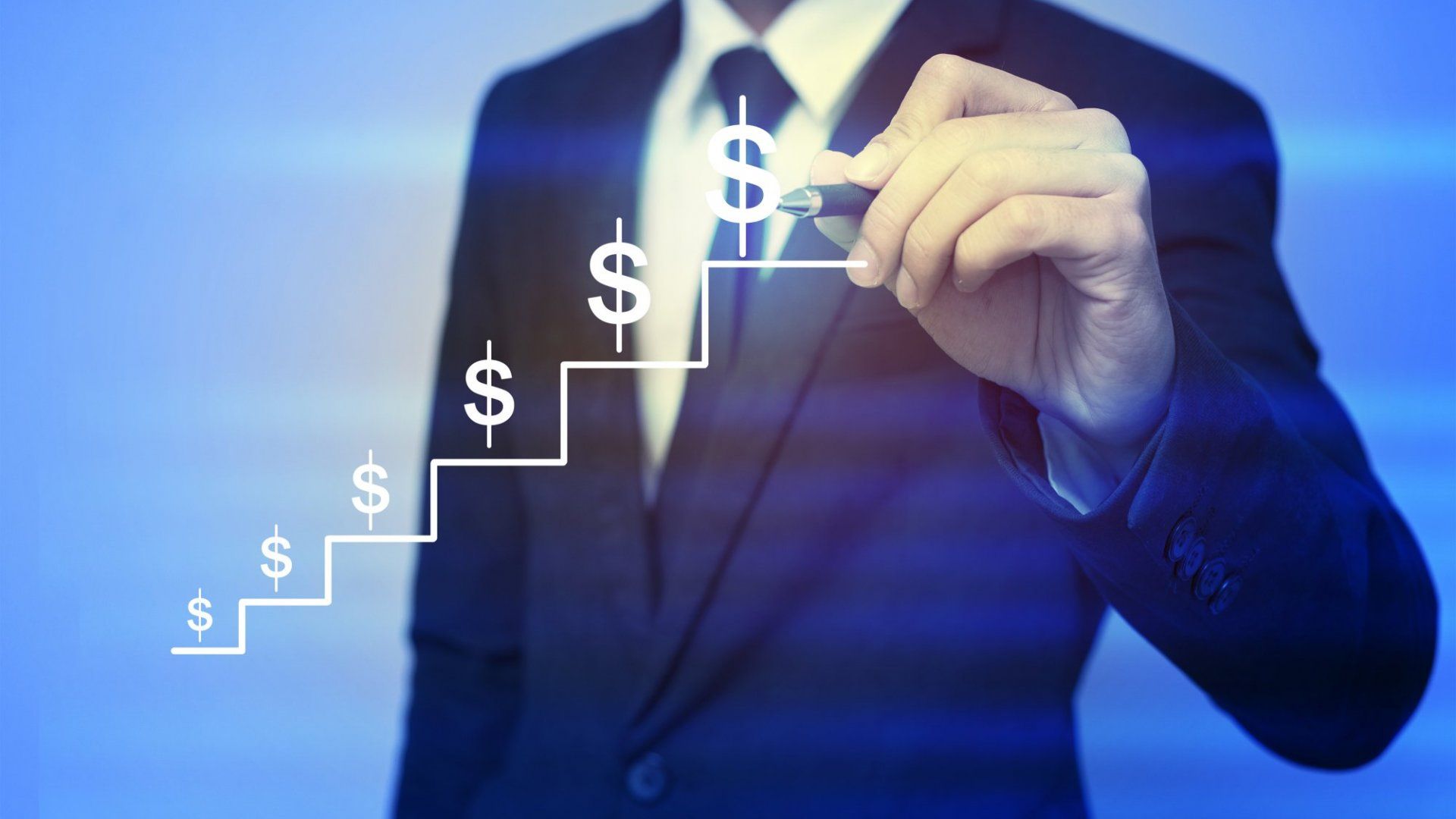 What Factors Influence the Investor's Valuation of Amazon Business?
When an investor is buying any business, of course, he doesn't want to buy a pig in a poke. A common practice, in this case, is that an investor performs due diligence, making an independent evaluation of the business he's going to buy, Amazon account health, assessment of investment risks, comprehensive check of its financials, and market position.
They will consider the age and consistency of Amazon FBA business for sale, its net profit / EBITDA, type of Amazon business (FBA, FBM, etc.), efficiency of the company's sales processes, and a lot of other factors.
10 Factors to Value an Amazon Business for Sale
1. Optimized Listings
Optimized product listing should contain high-quality product images, bullets, videos, A+ content, customer keywords, and backend keywords. Keyword ranking is also important.
2. Positive Reviews and Brand Reputation
It is important to keep the number of positive reviews high, while the number of negative reviews should be low. The good overall seller feedback, same as positive sales history of the brand matter as well. Also, review cheating analysis is performed as the origin and quality of the reviews is an important ranking factor on Amazon.
A customer experience (CX) audit is also accomplished to assess how smooth and engaging is your customer journey and how efficient is your interaction with your target customers.
3. Best Seller Rank History
BSR dynamics, timing, and fluctuations make up Best Seller Rank history. It is desirable to keep it sustainable to increase your account value.
4. Profit Analytics
Sales metrics and product KPIs are obviously influencing the account value since they determine how healthy is your business. Key sales metrics analyzed for Amazon FBA business as a whole and for each item are net profits, margins, ROI, sales revenues, PPC spending (ACOS / TACOS), COGS margins, etc.
5. Inventory and Refund Rate
The inventory status, turnover levels, age, and quantities are analyzed, as well as the quantity and reason of refunds. Look at your inventory and get rid of the items that are not performing.
6. Scalability and Growth Potential
For an investor, it is very important to see that he can grow the business he is going to buy. With some successful brands in your store or sales in multiple marketplaces, your business is consistent and scalable. A diversified product portfolio is also a viable indicator that a store has a good potential for growth.
7. Efficient Supplier Chain
Supply channels should be optimized and operate smoothly. Manufacturers should deliver shipments on time, provide reliability, flexibility, and quality services.
8. Accurate Financials
Keeping your financial statements and books in order increases business value. Accurate income statements, balance sheets, cash flows, and tax records give a positive sign to your buyer.
9. Management Efficiency
Your sales and business processes should be well-organized since the last thing your investor wants to do when he signs a contract with you is to buy himself a 24-hour job. All sales processes should be optimized and should not depend much on your personal involvement, your employees, and virtual assistants smoothly incorporated into your operations.
10. Global Sales
Selling Internationally grows the value of your store. Amazon Global Selling allows you to expand your sales over both Americas, Asia, Middle East, Europe, and more.

15 Tips to Increase the Value of Your Amazon Business
Here are the tips on what will help you grow the value of your Amazon business for sale:
Optimized listings;
Solid marketing and PPC strategy;
Consistent customer interactions;
Positive reviews;
High conversion rates;
Product diversification;
Multiple sales channels;
Global sales;
Healthy Amazon account sales history;
Good business analytics;
Accurate numbers;
Quality supplier chain;
Efficient inventory management;
Easy due diligence process for a buyer;
Optimized Management.