Aloha, Amazon Seller!
We prepared a complete guide for sellers who want to sell their Amazon business. Check how to sell your Amazon FBA business quickly at the best possible price.
The more the e-commerce industry is booming, the more different opportunities and challenges online business owners face. Selling your e-commerce business might be both. If you are a seller on Amazon.com, this is doubly true, since Amazon is an industry leader with gigantic turnover attracting a lot of rollup buyer companies who want to invest in acquiring a profitable FBA brand generating millions in sales.
Being a successful business owner, why should you think about selling FBA business? You might consider it a paradox, but when you are at the top of your hit, it might be the right time to exit. There are a lot of different reasons why you may consider selling FBA business, but one of the most obvious is that when your business reached its peak chances are that you can exit at maximum price. If your Amazon store and products are bringing you a lot of profits, they can bring you even more if you sell your business.
If you are in two minds and recon if your business is worth selling, read our blog to understand what are the criteria rollups apply to buy Amazon businesses and how to sell Amazon FBA business.
Can I Sell Amazon Business?
To begin with, it's not so obvious that you can sell your Amazon business. You might be surprised, but if you ask Amazon directly whether you can sell your account or not, they will say that "seller accounts generally are not transferable". They've always said that. This is despite that there are hundreds of Amazon business sales deals scored around.
Is there a way around it? Yes. Though you cannot sell your business in the usual sense of the word, you can change all account details to those of the buyer. When you request Amazon Seller Support to change major account information defining you as a business owner, they will approve that. You need to modify the account name, address, e-mail, payment and deposit details, taxpayer details, etc., and put in the details of the new owner instead. The rankings and ratings will also be transferred.
How to Know the Value of My Amazon FBA Business?
Amazon FBA businesses are commonly valuated based on sales. Of course, you need to keep in mind that every Amazon business is unique and the exact value differs depending on a large scale of criteria. However, the general principle is that to get a picture of how much you can earn in selling your business, you need to multiply annual SDE Seller Discretionary Earnings by a 2.5 to 4.5 multiple.
The estimated value, therefore, depends on two figures: the SDE and the multiple showing how attractive is your business for the buyer. The more profitable and consistent your business is deemed, the higher is multiple. The multiple is usually determined by the aggregator who buys your business in the process of the audit of the Amazon account.
The SDE in this calculation includes the Cost of Goods Sold, and the expenses necessary to run the business.
The formula used to calculate SDE is:
Revenue – Cost of Goods Sold – Operating Expenses + Owner Salary
Sometimes, to valuate big-volume businesses, Earnings before interest, taxes, depreciation, and amortization (EBITDA) is applied.
In any of these cases, you need to consider add-backs.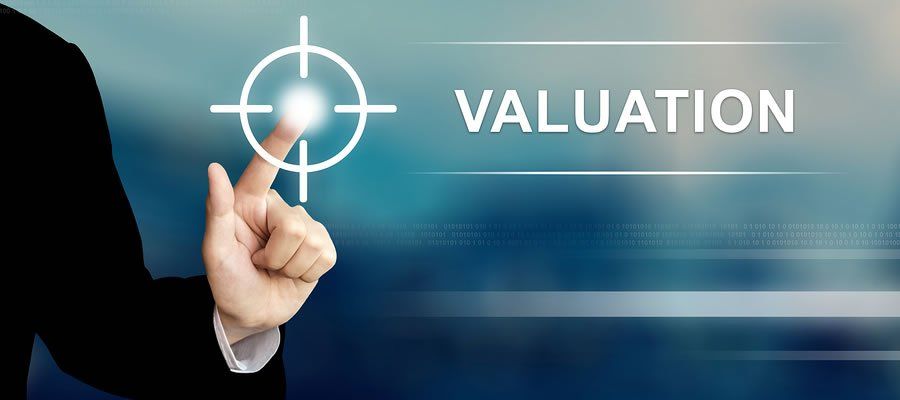 What are the Criteria Applied to Valuate Amazon FBA Business for Sale?
The general criteria applied to valuate a business include:
The business's age and consistency;
The business's net profit;
The type of Amazon business;
Owner involvement;
Revenue trends;
Diversification;
Control of product;
Email list and social media;
Product reviews.
What Kind of Amazon Businesses Do Investors Buy?
SageGroup, SageSeller's mother company, conducted its own research and asked 80+ companies that are acquiring Amazon businesses, which parameters exactly they prioritize when they buy a business.
1. Product Category
The products should preferably be in constant demand and be able to generate consistent sales during the whole year. Extremely fashionable products or those that may quickly become outdated, like electronics, are not among the popular categories.
The most popular categories are:
Home and Garden;
Pet Supplies;
Baby Products;
Outdoors;
Health and Personal Care.
The least popular categories:
Apparel;
Electronics;
Supplements;
Food;
Jewelry;
Fashion product;
Cosmetics.
2. Type of Business
In the majority of the cases, the buyers prefer FBA businesses, primarily private labels, owning their own brand. Solely wholesale or retail businesses are not so valuable for acquirers. The combination of private label and wholesale is also considered.
The reason behind this is that rollups are rather interested to grow the brand and generate consistent sales than enrolling in a business with short-term perspectives and taking the risks of third-party brand reselling. For the same reason, businesses owning patents/designs are assigned a higher multiple. A private label brand, in this case, is also considered an intangible asset.
3. Business' Operating History
As a rule, a lifetime of business bought should be over 1 year. The most popular аre 2-year-old businesses. This is because the longer-term operation history allows analyzing an account's health and most important business metrics, and estimating growth trends. If the account is younger, the data are usually not sufficient.
4. Annual Sales
The aggregators normally prioritize business with $1 M and up annual sales. The most popular are businesses with around $3 M in sales, however, growing businesses with around 500K are also considered.
5. Account Type
It is considered an advantage if the business is a company, but sellers accounts are also acceptable. As said, aggregators are more interested to acquire assets than legal entities. Also, it doesn't matter much where the company is registered.
6. Marketplace Geography
The preferences of rollups differ when it comes to marketplace location. Both USA and Europe, and Great Britain are popular, however, any other marketplace is OK as soon as it generates profits.
7. Business Metrics
Annual growth: 10-40%;
SDE / EBITDA / Margin: around 17-18%.
8. Other metrics
Cost of Goods Sold (COGS, %) – not high;
Revenue Streams – sales in multiple Amazon marketplaces are a plus if generate profits;
Customer retention rate – the higher the better.
9. Marketing Channels
Possibility to build a direct-to-consumer (D2C) brand;
Amazon marketing - PPC campaign should be efficient, ACoS (15-20%);
External marketing sources – social media, etc. should be used to drive traffic.
10. Channels
Sales on Amazon are prioritized. Sales on other platforms are a plus if generate profits.
However, if your business doesn't comply with the above criteria, there is still a chance you can sell it if you wish. In that case, it's better to contact a professional broker who can assist you to prepare your business for sales.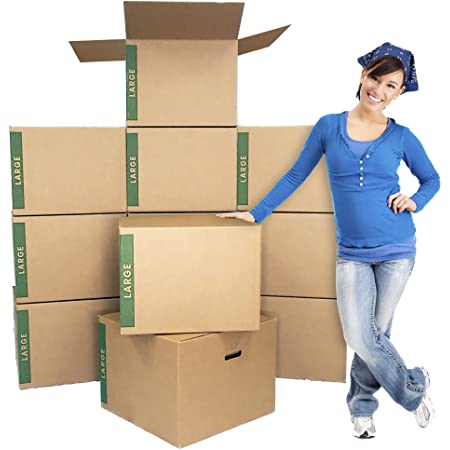 Is this the Right Time to Sell Amazon FBA business?
If you looked at all the above criteria and see that you are compliant, maybe it's time to consider selling. Of course, it's only up to you whether you want to exit or not. Therefore, you need to ask yourself a number of questions that will help you understand your personal intentions.
Why should I sell my business?
What am I going to do afterward – start a new project, change my lifestyle?
Do I have enough funds to give my business a new breeze? Maybe someone else has and it's good for my business if professionals step in?
Am I spending too much time and effort on business, so I want to dedicate time to something else?
Is my business becoming a routine, am I getting bored?
Does the offer I can receive from a buyer look very tempting? Maybe it's a good chance?
Are the growth potential and the economy of my business good enough to sell now or can I improve something and increase its value?
How to Sell Your Amazon FBA Business?
The process of selling your Amazon company more or less looks like any merger&acquisition deal, what makes difference is the criteria applied to valuate a business.
To sell your business, you need to:
Find a buyer;
He will give you an offer based on audit;
Negotiate, involve lawyers;
Due diligence;
Legal docs and contract;
Deal.
However, it looks easy when you structure it like this only from the first glance. Finding the right buyer for your business alone will consume a lot of time and effort, not saying about setting the wrong price for your business, tiresome negotiations, and a lot of other underwater rocks you may be not aware of.
Therefore, it's a good idea to involve in the sales process a brokerage company having expertise in the Amazon industry, and having connections with the top aggregators acquiring Amazon businesses. SageFund is a part of SageGroup, an ecosystem for Amazon sellers, having profound experience in Amazon business and on the e-commerce market.
The Advantages of Selling Your Business with SageFund:
You get connected to the leading rollups buying Amazon businesses;
No need for you to roam across the market and communicate with hundreds of buyers;
You will get a fair independent valuation of your business you can trust;
You will obtain the best offer possible;
You are guaranteed that the buyer is reliable
It's fast - the deal time is around 1,5 months.
How to Sell Your Amazon Business with SageFund Step-by-Step?
The essential steps to selling your business are as follows:
Step 1. Comprehensive business audit
Your business data analytics is evaluated, overall business valuation is made. The best offer is provided. The business price estimation comes with an average valuation multiplier of 2,5 to 4,5.
Step 2. Due diligence
The buyer estimates the main Amazon business metrics, manufacturer base, marketing indicators, and risk factors.
Step 3. Legal documents
All necessary legal documents are concluded.
Step 4. Deal closing and fund transfer
The deal is done and money is transferred to your account.
The average deal closing time is 1,5 - 2 months.
Enjoy your sales and don't forget about your product's profitability and KPIs, it's very important to keep track of them as they show your account health. To do the analysis easily, you can use Business Analytics Seller tools, like SageSeller. With this tool, you can keep track of your sales, costs, and profits and see where you can optimize them. Also, you can see sales and profit dynamics showing you how healthy is your business.