Buying an Amazon FBA business can be a great investment. What to know when buying a business, you can learn in our guide. Read more to find out.
Creating your store on Amazon.com takes a lot of time and effort, not to mention the risk of failure. When you start your sales in the marketplace, you need to find a successful product that will generate profit, create a brand, invest capital in PPC and marketing campaigns, optimize listings, fight for the Buy Box and reviews, manage inventory, and do a lot more things that create a value of Amazon business.
If you have money to invest, you can jump over all these stages if you buy an Amazon FBA business that is already established, from an existing seller. This helps you avoid all the headaches of the startup, saves your time, and gives you room for improvement and growth, at the same time minimizing the risks.
However, if you've taken a decision to buy an Amazon seller account, you need to make a proper business valuation and due diligence, to avoid buying an unprofitable store with quick and dirty accounting, risky inventory portfolio with high Cost of Goods, and a low profit margin, or even an account that can be a subject to suspension.
To avoid all these risks, the deals to buy Amazon business always follow certain procedures, including business valuation and due diligence. It is highly recommended to use a professional brokerage company to buy an Amazon business, as they will help you overcome the challenges of Amazon sales deal concluding.
Why Buy an Existing Amazon Business?
As said, creating an Amazon storefront is a time- and effort-consuming process. Instead of spending this time finding out how to start a successful Amazon business from scratch, you can buy, improve and scale an already existing business. Very often, with an essential capital influx, it will develop rapidly and bring tremendous profit, if you've made the right choice for the deal.
Save Time, Grow Profit
First and foremost, if you have a capital to invest and want to grow your business fast, you can buy an existing storefront and make it a successful milk cow. The reason why a lot of Amazon businesses are growing slowly is the lack of massive investment. If you bring in a good lamp of capital in the business, it will return with considerable profit. With big money, you can always get much better conditions for the deals, discounts from suppliers, etc.
Also, it's a good idea to hire professional assistants and optimize your sales process. In the majority of the cases, when you've made a valuation of your deal, you will already know the bottlenecks of the business you buy, and you can hire professionals to advise you how to deal with those, and make the best out of your store.
Reach Success, Avoid Risks
Buying a successful Amazon business means that you are already on top of some risks. These are, for example, bad product selection, wrong profit margin, poor supplier chain, wrong marketing strategy, etc. Also, when the business matures, you can see its rising and falling trends over time, and analyze its consistency and stability. All these are the risks of failure at the first stage of building the storefront. If you buy one, you don't have these risks – your task is to improve, scale, and develop an already existing sales processes.
Add Value, Grow Sales
If you have any skills, knowledge, or other tools you can use to boost sales, you can apply them to an already existing business. For example, if you are a successful influencer promoting kitchenware, with 2 mln subs to your YouTube channel, you can buy a kitchenware store and bring your fans to your listing.
Invest Funds, Get Profit
When you buy an Amazon FBA business that already exists, is efficiently organized, and works smoothly, this is a good investment in itself, especially if you grow it even more. When you buy FBA business, you would normally look at a store that generates around 1 M in annual sales. When you are making a business audit, you would require that SDE profit margin should be at the level of at least 15%, which is a common practice. If you buy a private label brand, you can grow it and make it even more profitable.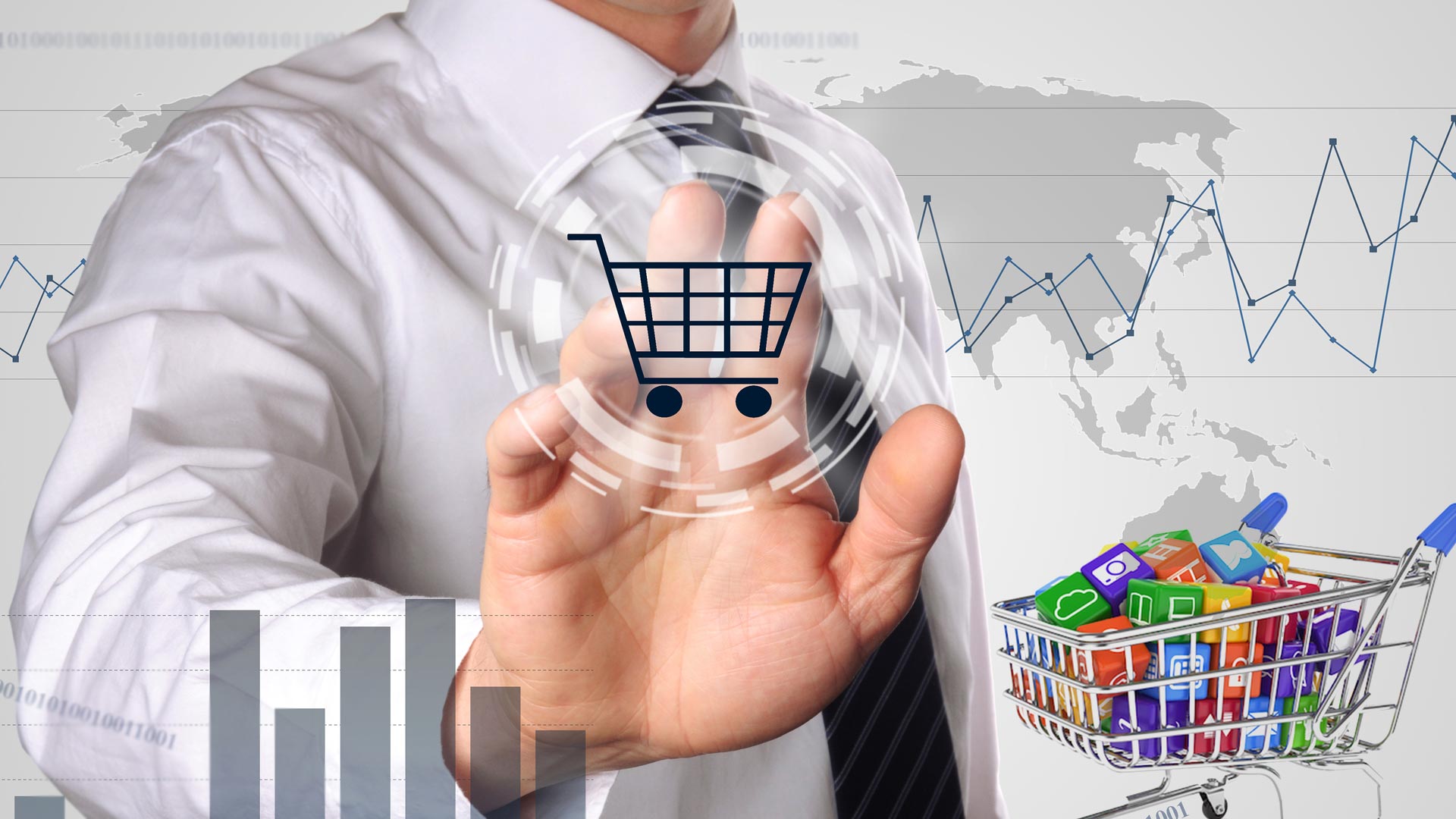 What to Know When Buying a Business on Amazon?
Before buying a third-party seller Amazon account, you need to valuate it. This includes not only the price tag but also the estimation of a lot of metrics – there are certain standards applied when buying a business, including investigation of growth potential, diversity of ASINs, etc.
10 factors to consider before buying an Amazon business
#1. Type of Business
There are several types of business models on Amazon, they are either aimed at creating their own brand, or at reselling third-party products.
Reseller model is:
Wholesale;
Retail arbitrage;
Dropshipping.
Branded products are:
Private label;
Proprietary products.
When it comes to selling your Amazon business, the buyers would rather look into acquiring an FBA, and Private label or proprietary products are more attractive for the investors, as far as they acquire and control the brand, supply chain, and the business process as a whole. The brand itself is an asset and the investor can hope that it will continue to sell in the future.
#2. Age and Sales History
When you buy a business, it is very important how long it's been in the Amazon marketplace. You need to look at the success story and predictability rather than the huge income, which is, though, valuable as well. Consider stable sales and stay away from seasonal things or sales that drive short-term income.
As you would need to recover your investment, you need to be sure that the ROI is sustainable and when the business is several years old, you can see and analyze how it behaves to minimize risks. It's good to have evidence that shoppers trust the brand, and that the items will perform in the long run. This is the reason why in general it is recommended to buy a business older than one year.
Also, there is a risk that the seller account could be or had been suspended, which, unfortunately, happens on Amazon. Check account health, and if you have doubts as to whether the account was suspended in the past or not, look at the sales history: periods with no sales activity will be the evidence.
#3. Expandability and Growth Potential
When any investor considers buying your business, the second thing (after net profit) he would look at is how much he can grow the business. This includes not only perfect listings, high rankings, positive reviews, etc., but also avoiding categories with extreme competition. It is important to ensure that you are able to grow the sales further. Having a number of solid brands in your portfolio, for instance, or selling in multiple marketplaces could justify the consistent business's success.
Global Sales add value to the storefront as well. Selling Internationally expands growth potential. Amazon currently has 20 marketplaces, giving perfect chances for their business expansion.
Also, you need to consider the risk of the items being replaced with new technology or better products. Research the competitors, and avoid categories with extreme competition.
#4. Accurate Numbers and Clean Financials
You need to always analyze main business metrics and product KPIs. The trends should be growing and you should be able to detect positive tendencies and growth potential of an Amazon store. There should be evidence of the business's consistency and smooth operations. Key metrics are net profit, inventory turnover levels, PPC spends (ACOS / TACOS), and COGS margins.
Another part is net profit, profitability, and expenses, especially when it comes to Amazon fees. You need to thoroughly go through the costs (COGS, Ad spend, on and off Amazon; storage fees; inventory; promo expenses, etc.)
Also, it is important to review the tax liabilities. In the majority of the cases, any prior tax liabilities applicable should remain with the seller, however, to be on the safe side, consult a Certified Public Accountant or an audit company.
#5. Perfect Listings and Positive Reviews
Review everything related to the listings. They should be optimized, updated, all researched keywords and backend keywords should be included, high-quality product images, bullets, videos, A+ content, customer reviews, and all other things that create a perfect product listing should be in. They drive traffic to the listing.
Consider the reputation of the brand, the ratio of positive and negative reviews, and the overall seller feedback. The positive sales history of the brand or product matters as Amazon would rank it higher. Therefore, it is very important to analyze the number of negative reviews; if they are few, it increases the account value.
#6. Product Diversification
If a storefront has a strong brand, but a narrow portfolio, this might be considered a business risk. It's more attractive if there is a variety of products in the store. Moreover, if Amazon shoppers can find a lot of different items they can navigate between, this increases brand awareness and the time they spend visiting the listings. A wide portfolio enhances trust in the brand name as well.
#7. Optimized Supplier Chain
Review the manufacturer and supply channels and see if they are functioning properly. Consider if the seller's relationships with the manufacturers can be transferred, if they are reliable, flexible, look at supply quality, and the delivery of consignments on time.
#8. Reason for Selling
Always ask the seller why they want to exit. The reasons can be fair, like raising funds, new projects, or, simply, retirement. However, you need to find this out to avoid unnecessary risks.
#9. Optimized Management
The level of seller involvement in the sales process matters, as well as the number of hours he spends to operate his business. In the far end, you are not going to buy yourself a 24-hour job for your own money. When buying a business, look into the efficiency of your business processes, how well they are organized, and how well are the employees and virtual assistants are incorporated in the operations.
#10. Intangible Assets
There is a number of intangible assets adding value to an Amazon account. These are trademarks, brands, branded domains and websites, social media accounts and followers, mailing lists, etc.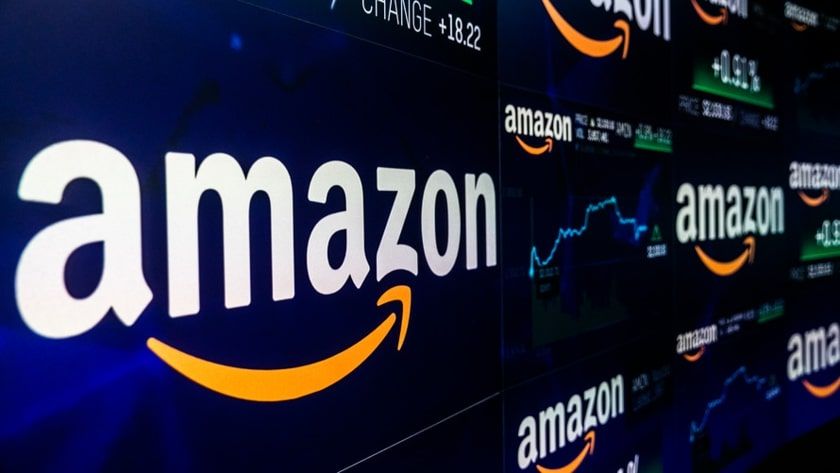 How Much Is an Amazon Business Worth?
In order to understand, how to value Amazon FBA business fairly, you need to consider a lot of factors influencing the real value of Amazon business. These are, for example, the age and consistency of the business; the business's net profit; the type of Amazon business; etc. If you want to receive a qualified valuation about how much the business is worth, it's better to address one of the brokerage companies that can help you with the purchase.
However, you can roughly estimate the value of your business, based on net profit or sales. To value a business based on sales, the average price estimation usually ranges from 2.5 to 4.5 multiple times the 12-month average monthly net profit.
How to Buy an Amazon Business?
An Amazon business purchase is very similar to buying any other business, with the difference that Amazon has a number of very specific sales metrics.
The process includes looking for a deal; comprehensive business audit; due diligence; legal documents; deal closing and fund transfer.
It is highly recommended that you conclude a deal through a professional broker, especially if you aim at a multi-million deal. You will save time, money, and minimize risks. Professionals will help you with negotiations and audits.