Aloha, Amazon Seller!
Amazon Project Zero program is the technology that helps to fight the scourge of counterfeit products. Learn more about what project Zero is in our article.
Industry worldwide suffers from increased losses due to large amounts of counterfeiters. According to OECD, these losses not only affect the producers of genuine items, but also the ultimate victims of unfair competition are the consumers. They receive poor-quality goods at an excessive price and are sometimes exposed to health and safety dangers.
Amazon.com is not an exception. Though the majority of the platform's customers haven't even thought about the issue due to the trustworthy reputation of Amazon, the marketplace has expressly admitted, that they are not guaranteeing full protection from counterfeit products.
Since the issue of counterfeits hits both the big brands who sell on Amazon and suffer the most from fake products and the shoppers, who get the low-quality to sometimes even hazardous stuff, the marketplace created a programming tool to fight the problem. This technology is aimed at substantial automation of fighting counterfeits and gives brand owners a powerful tool to protect their intellectual property. This tool receives the name Amazon project Zero.
What Is Project Zero?
Amazon project Zero is a platform's response to the unfair sellers who are trying to violate intellectual property rights. Project Zero Amazon, launched in early 2019 after a number of lawsuits from the big brands selling on Amazon and the buyers, who claimed, that Amazon's efforts to fight the counterfeits were insufficient.
Amazon Zero is a self-service software tool, helping brands owners identify counterfeit items. According to Amazon, the purpose of the project is "Empowering brands to drive counterfeits to zero", hence the name. Zero Amazon combines the marketplace's advanced technology, machine learning, and innovation with the sophisticated knowledge that brands have of their own intellectual property and how best to detect counterfeits of their products.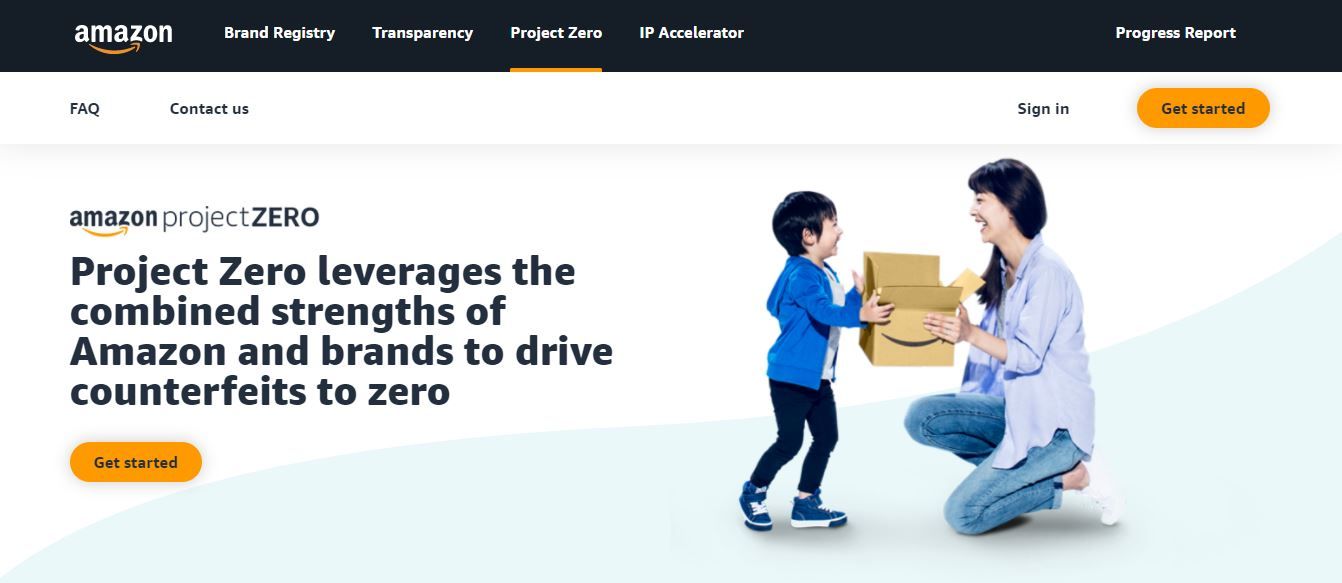 When Amazon Zero was initiated, it was available to Amazon online sellers in the following countries:
The U.S.
UK
France
Italy
Spain
Germany
Japan
India
Mexico
Canada.
In 2020, the Amazon project Zero was extended to seven new countries. Those countries were:
Australia
Brazil
Netherlands
Saudi Arabia
Singapore
Turkey
the United Arab Emirates.
Amazon has even established a Counterfeit Crime Unit (ACCU) dedicated to bringing counterfeiters that violate the law and Amazon's policies by listing counterfeit products in its store to justice.
Apart from Amazon project Zero, there are other Amazon tools aimed at fighting against counterfeits:
Amazon IP Accelerator;
Amazon Brand Registry.
How Amazon Project Zero Works
Amazon Project Zero uses a combination of three tools.
Automated protections
Powered by Amazon's machine learning expertise, automated protections continuously scan stores and proactively remove suspected counterfeits. Brands provide Amazon with their logos, trademarks, and other key data about their brand, and they scan product listing updates every day, looking for suspected counterfeits. Automated protections proactively stop counterfeit products.
Self-service counterfeit removal tool
This tool provides brands with the ability to remove counterfeit listings themselves. Previously, brands would need to report a counterfeit to Amazon, and they would then investigate these reports and take action. With Project Zero, brands no longer need to contact Amazon to remove a counterfeit listing. Instead, they can do so using the self-service tool. This provides brands with the ability to directly control and remove listings from Amazon store. This information also feeds into our automated protections so Amazon can better catch potential counterfeit listings proactively in the future.
Product serialization
Product serialization is a service that allows Amazon to individually scan and confirm the authenticity of every one of a brand's products that are purchased in Amazon's stores. The product serialization service provides a unique code for every unit that is manufactured, and the brand puts these codes on its products as part of its manufacturing process. Every time a product using serialization service is ordered in Amazon's stores, Amazon scans and verifies the authenticity of the purchase. With this product serialization service, they detect and stop counterfeiting for every product unit before it reaches a customer.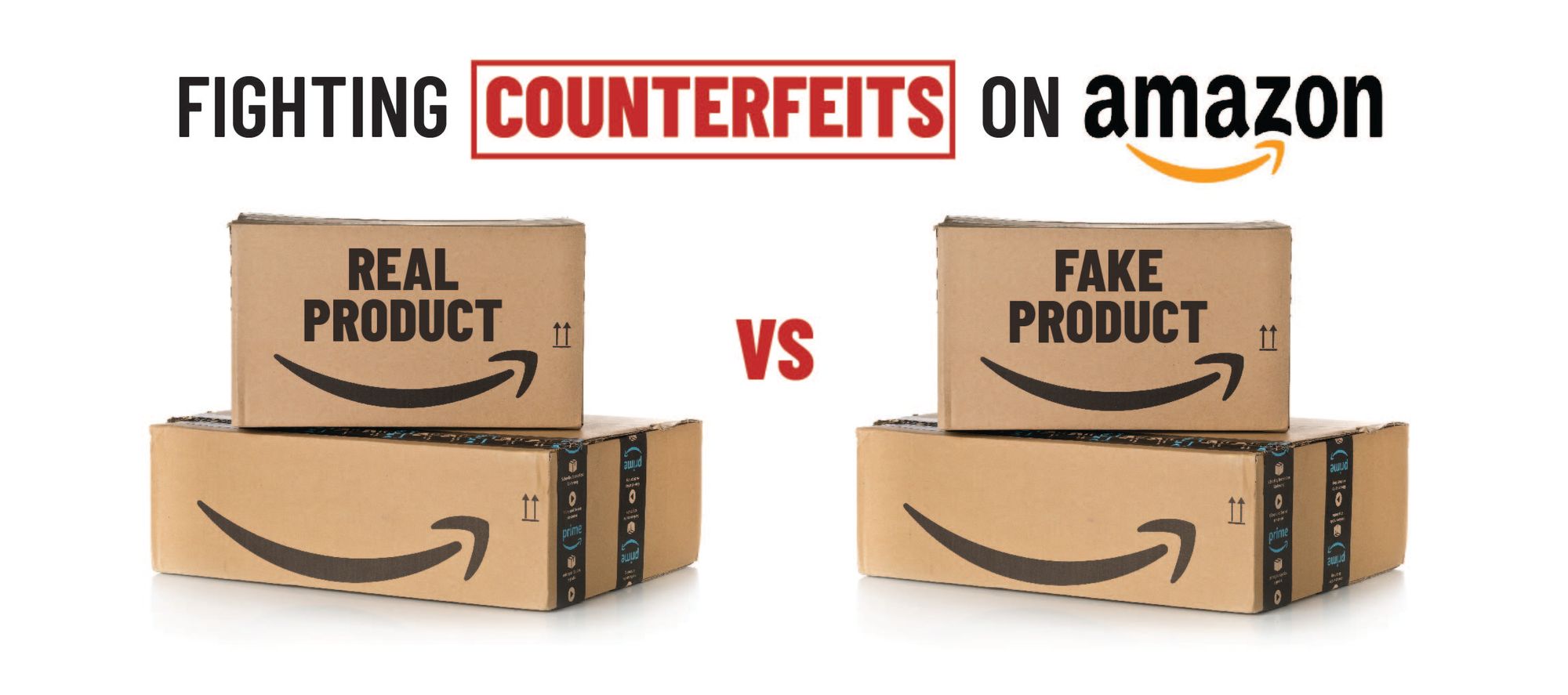 How Does Amazon Ensure That Brands Properly Remove Counterfeit Listings?
Amazon delegates major responsibilities to the brands. "We are providing brands with an unprecedented level of responsibility, and we are willing to do so because we believe that the combined strengths of Amazon and brands can drive counterfeits to zero", Amazon says. According to Amazon, brands must maintain an accuracy of at least 99% in order to maintain their Project Zero privileges. Amazon also claims, that they have a number of processes in place to promote accuracy, including required training as part of Project Zero enrollment and ongoing monitoring to prevent misuse the tools.
Who Can Join Amazon Project Zero?
For the moment, getting into Amazon Project Zero is possible by an invitation only. It is still not clear whether this will change, however, the purpose of 0 Amazon implies that it should be extended to as many sellers as possible.
To become an eligible candidate for Project Zero Amazon, a brand should:
Have a registered trademark;
Be enrolled in Brand Registry.
To apply and join project Zero, register your brand on Amazon's Brand Registry and apply to the waiting list.
How Much Does It Cost to Join Zero Amazon?
Generally, it is free to enroll in Project Zero, get access to the automated protections, and use the self-service counterfeit removal tool. Brands that choose to use the product serialization service incur a cost per unit, based on volume. You can expect to pay between $0.01 – 0.05 per product, depending on your store volume.