Aloha, Amazon Seller!
How to keep your Amazon seller information secure? Here are all the necessary advices and steps for securing your Amazon seller account.
Today every Amazon Seller is concerned about his Amazon data protection. All of you have heard those stories about the Amazon hacked account with hackers trying to steal your greatest product ideas and hijackers using your best listings and Amazon data. Buyers, in turn, are asking themselves: 'Is it safe to buy from Amazon?'
How Safe is Amazon?
With Amazon business gaining popularity rapidly, sellers are becoming vulnerable to fraud or cheating competitors, who want to grab easy dirty money.
Amazon itself applies an extensive Amazon policy for data protection and best security practices. They include Amazon data protection general security requirements, which are network protection, access management encryption in transit, incident response plan, request for deletion or return.
Additional security requirements specific to personally identifiable information are also an essential part of user data security. Amazon also applies requirements regarding Amazon data retention and recovery, data governance encryption and storage, encryption and storage, least privilege principle, logging, and monitoring.
How to Maintain Your Amazon Information Security?
The most common cases when the Amazon sellers become victims of the hackers are described as follows:
· Seller account is suspended; money transferred to a hacker's account;
· Seller account is not suspended; money transferred to a hacker's account;
· Seller cannot login; money transferred to a hacker's account.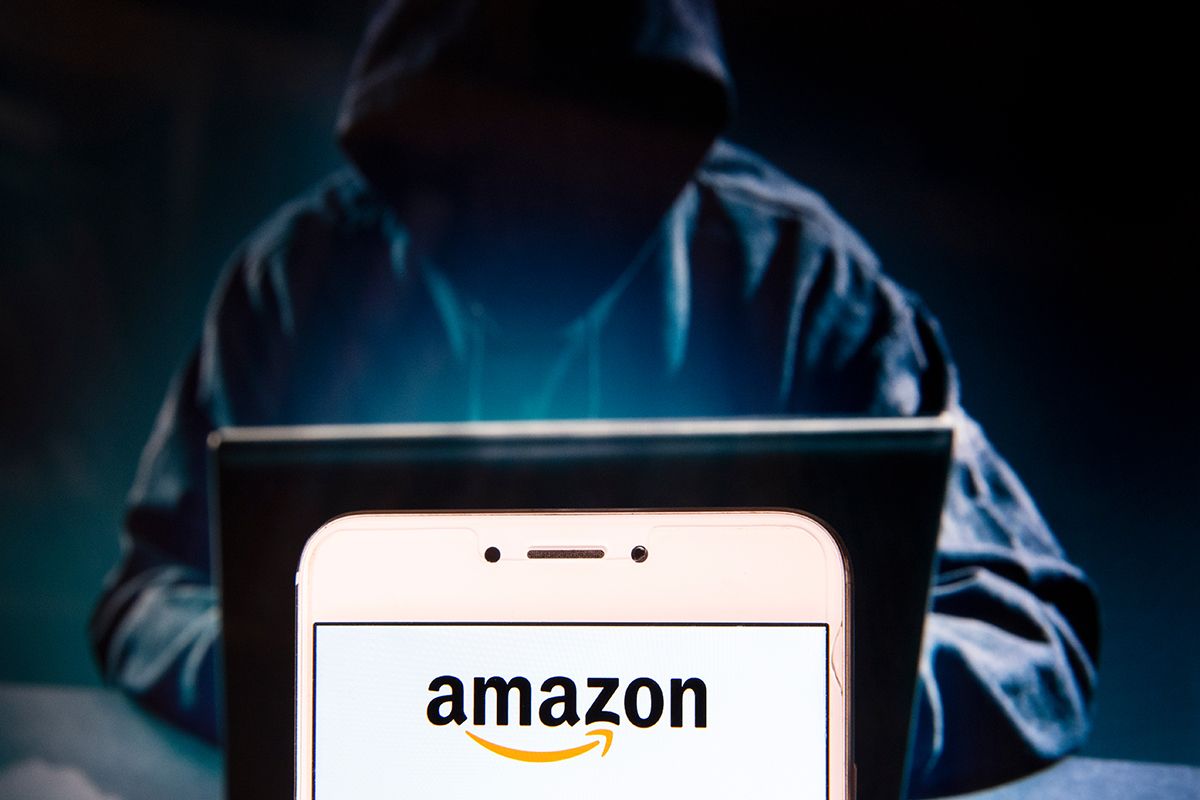 What are the Ways to Protect Seller Account?
There are several steps of your Amazon protection recommended to avoid the risk of hacking.
· Enable Amazon Two-step verification. Use Amazon security code;
· Use a secure password and don't save it in the Cloud;
· Change your password;
· Do not expose your login password to anyone;
· Control the users having access to your account;
· Regularly monitor notifications;
· Don't open 'suspicious' e-mails;
· Provide secure delivery with an Amazon OTP (One-Time Password);
· Contact Amazon security as soon as something goes wrong.
How to Know That Your Account Was Hacked?
There are some signs that can prompt you that your account was hacked. In general, you should pay attention to any strange activity going on in your Seller Central and not overlook it.
Here are the most common signs of hacker activities:
· You cannot log in to your account;
· Your bank details have been changed;
· Strange items appear on your inventory;
· You see 'suspicious' e-mails not related to your Amazon seller activity.
What Should You Do If Your Account Was Hacked?
If you suspect that your account was hacked, do the following:
· Contact security Amazon Seller Support;
· Change Password;
· Temporarily suspend your account, using "On Vacation" status;
· Delete all added users.
SageSeller is Your Secure FBA Seller Tool
Mastering your Amazon FBA is not an easy task in many cases, especially when it's coming to calculating all your profit and Amazon fees details. That's why a lot of sellers are using different seller tools designed to manage Seller Central data.
When selecting one or another Amazon FBA seller software platform, it is crucial to ensure that your data is secured.
Amazon is concerned about its data protection, and this means that security Amazon also closely monitors the FBA seller software tools available on the market, as far as they are related to Amazon data access and processing.
Being a reliable service provider, SageSeller has invested a lot of effort in securing your FBA/FBM data.
Here's why you shouldn't worry about your Amazon Seller data protection when using SageSeller's Profit and Product Dashboards.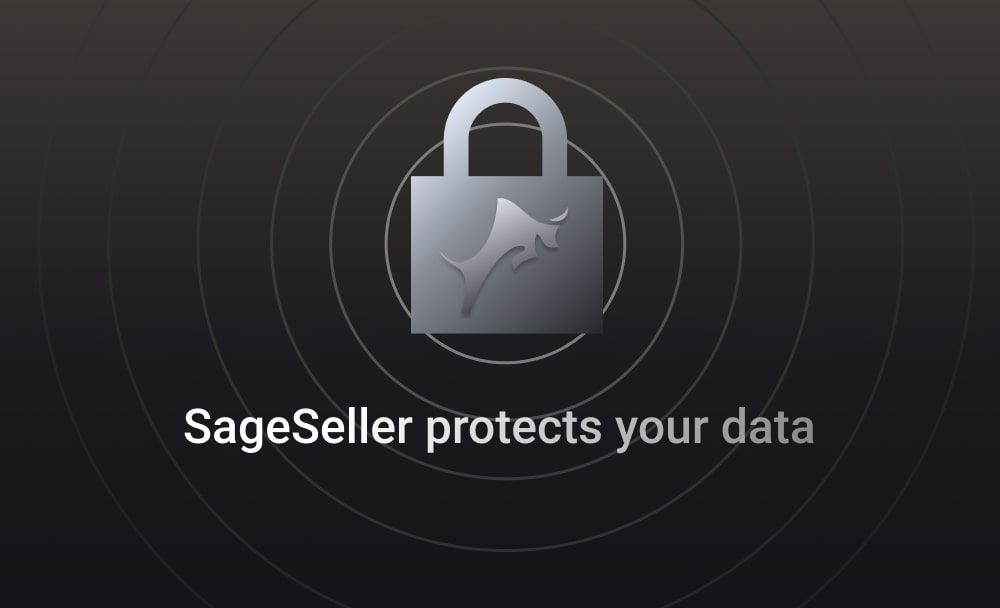 How does SageSeller Protect My Seller Central Data?
SageSeller ensures that the information transferred from your Amazon Seller Central is safe and secure. Here you can read about our Privacy Policy, Data Protection Policy, Incident Response and Handling Policy procedures.
SageSeller Group, Inc. company
Amazon audited the company to open access to API. So, first, service should be created by the company. Second, it is necessary to prove the relationship between the project, the person who requests permission to API, and the company.
Since we're a software development company, we successfully passed the audit and received all the necessary permissions.
---
Your Seller Central is Secure with SageSeller
· Sageseller is an Amazon Marketplace Web Service developer, our Developer ID is 925900309243;
· With SageSeller, you don't have the risk of account suspension by Amazon;
· SageSeller is fully Amazon-compliant;
· We are not sellers, and there is no reason for us to be interested in misusing your data. Our primary business is software development.
SageSeller is a secure and perfectly simple solution to track all profit and reimbursement parameters with a couple of clicks.
We are inviting you now to try it for free here.