Aloha, Amazon Buyer and Seller!
AliExpress and Amazon are the two largest e-commerce platforms. At the first glance, they are offering identical services and competing with each other, however, each of them has its own advantages.
Today, one-third of the world shops online. Out of the 7.74 billion world's population, 2.14 billion, or 27.6 percent, were making online purchases last year. Digital reality empowers the rise and growth of e-commerce retail proceeds to transform the world, changes shopping habits, and conventional anticipation of the customer journey.
Buyers are attracted by low prices, the possibility to compare prices in real-time, and attractive discounts. It's extremely convenient and time-saving to shop out of home, especially with the latest fast and free shipping options offered by many online shopping platforms. Online, you can look at product references and reviews, and instantly consider other shoppers' feedback. On top of that, there is a variety of items offered online – much more than in a traditional brick-and-mortar store. Moreover, there are products sold only online. Shoppers can search for a favorite brand or discover new brands.
Same as with physical stores, a lot of online shoppers have their own preferences when it comes to the place where they shop. Some people look for low prices, while a lot of others value security and a wide range of offered services. However, many of you have heard about the two biggest players of the world's e-commerce market – Amazon and AliExpress, but don't really know how they are different and in which case is it better to use this or that platform.
For Amazon sellers, AliExpress can be a good source of new product ideas due to low prices.
In this blog, we will tell you how to decide what to buy on AliExpress and what to buy on Amazon, what are the advantages of AliExpress vs Amazon, and vice versa, and compare AliExpress and Amazon weak points.
What Are Amazon and AliExpress?
Amazon and AliExpress are both e-commerce selling platforms. Amazon is a U.S.-based online retail pioneer and e-commerce giant, while AliExpress is a global online trade platform of Chinese origin founded 16 years later, however growing its business at a tremendous pace.
Amazon Summary
Amazon is a brand name known to every U.S. citizen, not only by its reliability,.efficiency, and customer-oriented approach, but also by its success story.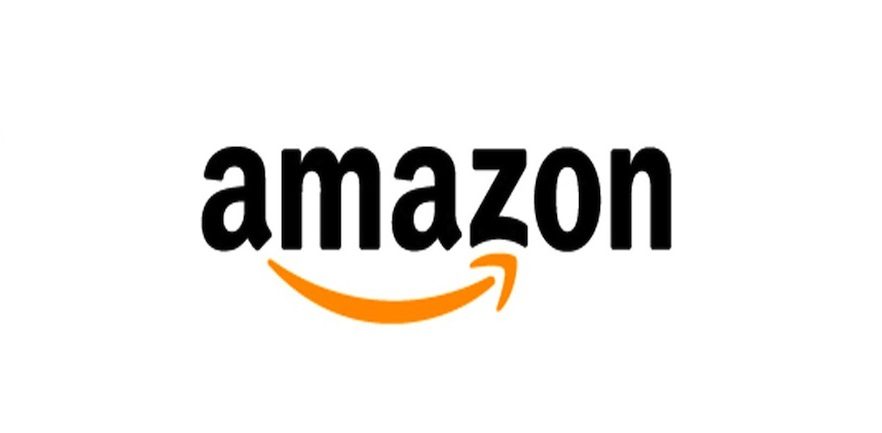 Amazon: History
Amazon.com, Inc. is a U.S.-based e-commerce platform headquartered in Seattle. Founded by Jeff Bezos on July 5, 1994, as an online bookstore in his garage, it grew up to be one of the biggest world's e-commerce players. 70% of Americans prefer to shop on Amazon, and it occupies first place in the U.S. e-commerce market with 41% of its market share and $386.4 billion generated in e-commerce sales.
Nowadays Amazon's product portfolio includes a vast variety of categories, not to mention Amazon's own brands. About 100 million people have subscribed to Amazon Prime, and more than 2 million merchants actively sell on the platform.
Amazon owns over 40 subsidiaries, including Amazon Web Services, Audible, Diapers.com, Goodreads, IMDb, Kiva Systems (now Amazon Robotics), Shopbop, TeachStreet, Twitch, Zappos, and Zoox.
Amazon for Buyers
Amazon is known for its customer-centric approach, it offers best practices of customer service. Some of Amazon's products can be purchased directly from the vendor, not a third-party seller. Amazon offers fast (in some cases same-day) shipping, and a free shipping option for Amazon Prime members. Due to a huge network of warehouses all over the world, and optimized logistics, Amazon is able to deliver almost every order to a customer's door within a short time.
Amazon has a transparent and efficient customer returns policy, A to Z guarantee program, and offers a lot of other services making shoppers trust the platform and encouraging recurring purchases. In terms of customer service quality, Amazon is an unbeatable AliExpress competition.
Amazon for Sellers
Though Amazon is a very crowded place with high competition, it offers a lot of marketing and reporting tools to the sellers subscribed to a professional selling plan. It also offers sellers different fulfillment options. For the merchants using the Fulfillment by Amazon (FBA) option Amazon takes care of picking, packing, and delivering orders.
Amazon also has developed dozens of programs for sellers helping them grow and enhance their business.
AliExpress Summary
AliExpress is a global online retail marketplace that offers an opportunity to buy goods from manufacturers from China, as well as Europe, Turkey, and other countries. Products on the platform are sold at retail and small wholesale, which makes it different from another group's trading wholesale platform, Alibaba. AliExpress is not selling inside China, it's replaced by its Chinese version Taobao.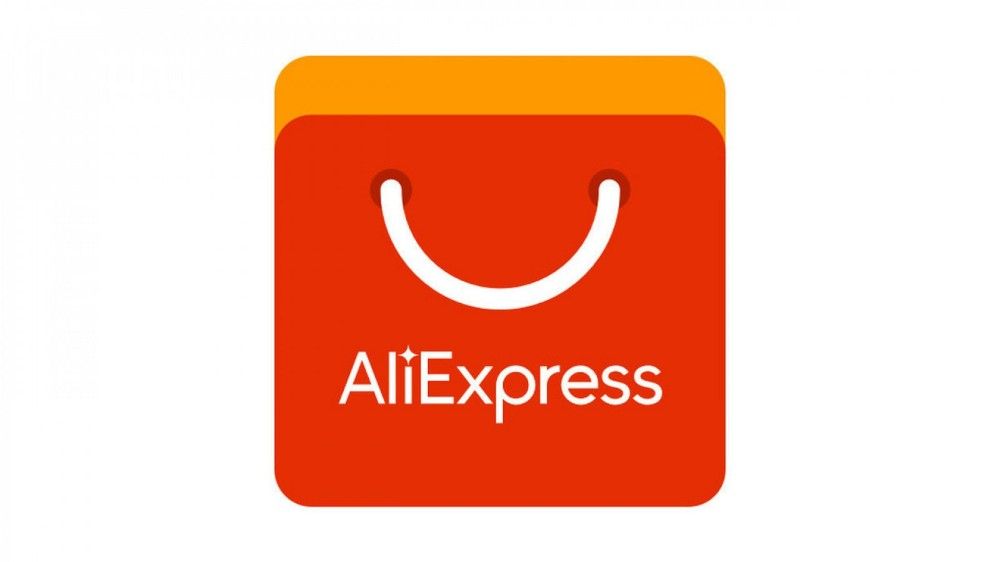 AliExpress: History
AliExpress belongs to a China-based Alibaba Group owned by Jack Ma. It was launched in 2010 as an online marketplace for small businesses from China and Singapore, offering inventory to international online buyers. The service is very popular in Russia and Brazil. Its business model is similar to eBay's, with independent merchants using the platform to offer products to shoppers across the world.
Alibaba accounts for more than 50 percent of China's e-commerce retail market, while the whole Alibaba group Gross Merchandise Value reached $1 trillion in 2020.
AliExpress for Buyers
Since the AliExpress model focuses on providing international shoppers with direct access to supplier's warehouses, which is majorly China-based, the prices offered are extremely economical, you can hardly find anything cheaper than AliExpress. On AliExpress you can discover a lot of real deals and even "lightning offers" – great discounts on products available for a few minutes. Moreover, AliExpress has websites for many countries, thus allowing customers to shop in their native language.
However, when you look at AliExpress vs Amazon, shipments from AliExpress take weeks to be delivered, while on Amazon inventory is delivered much faster. Therefore, the best things to buy on AliExpress are the items you don't need urgently. On top of that, the platform is not responsible for any customer service issues, and any returns take ages. Also, there's a question 'Is AliExpress good quality', which is like winning a lottery – lucky or not.
AliExpress for Sellers
Since AliExpress applies more or less the same model as eBay, which means that it hosts suppliers who want to sell internationally and connects them with shoppers who want to buy online, this platform offering very low prices is a good option for sellers who are looking for retail deals with good profit margins.
On the other hand, though when you compare AliExpress prices to Amazon's, they are much lower, the delivery time is weeks. This means that merchants who want to source inventory from AliExpress should consider long shipping times.
Amazon vs AliExpress: Pros and Cons
| | | |
| --- | --- | --- |
| | AliExpress | Amazon |
| Prices | Very low prices, discounts, "lightning offers" | Prices lower than in brick-and-mortar stores. Brands, own brands |
| Product catalogue | Big selection of different categories, including electronics and high-tech products. Products from China | Extensive selection of items in a lot of categories. Private label brands, Amazon's brands. |
| Customer service and security | Customer service as is offered by supplier. Customer refunds and returns. Returns take long due to lengthy delivery times. | Highest customer care standards. Review and feedback. Efficient return and refund policy. A to Z guarantee. Amazon Pay for secure payments. |
| Payment methods | Visa, MasterCard, Maestro, American Express, other payment systems | Amazon Pay, Visa, MasterCard, American Express, etc. |
| Shipment terms | Shipment from China, 15 to 25 days | Own international warehouse network, 1-5 days' delivery, same-day delivery. Fast and free shipping for Amazon Prime members |
| Shipment cost | Shipment from China, cost depends on supplier's location | Amazon's fulfillment programs (FBA or FBM). Partnership with FedEx, UPS, and more. |
| Returns processing time | 5-10 business days | 3-7 business days |
| Contact with the seller/supplier | Yes | No |
| Customer support | Any returns, refund claims, and other disputes are processed in the system via customer tickets | 24/7 customer support resolves any issue within 24-48 hours. Customers file any claim to the customer support. |
Enjoy your sales, and don't forget about your product's profitability and KPIs. It's very important to keep track of them as they show your account health. To do the analysis easily, you can use Business Analytics Seller tools, like SelleRise. With this tool, you can keep track of your sales, costs, and profits and see where you can optimize them. Also, you can see sales and profit dynamics showing you how healthy is your business.