Aloha, Amazon Seller!
Learn why Amazon outsourced its inventory management? And how to get the benefits of Amazon outsourcing inventory management for sellers.
There are probably very few people in the world who haven't ever heard about the "Amazon effect" and fantastic Amazon success story, but not a lot of them know how Amazon.com has made a revolution in the retail business, transforming not only the sales process itself but also the customer service and expectations.
All of this was made possible due to clear goals and optimized strategies, efficient management, and extensive innovated hi-tech solutions introduced to accelerate supply chain operations, enabling the marketplace to build an Amazon supply chain of tomorrow. Innovate inventory management and warehouse automation, together with strategical prioritization of Amazon supply chain management.
Amazon logistics system, as well as Amazon inventory management strategies, are among the crucial hidden secrets to Amazon's success, generating tremendous growth rates, multibillion profits, and happy customers, who get value for money.
Analysis of Amazon distribution strategy, Amazon logistics system, and Amazon inventory management is a good source of ideas for sellers as to how to optimize and innovate their own business.
How Does Amazon Manage Inventory?
Amazon distribution strategy is built on several operation models aimed at reducing costs, boosting Amazon supply chain acceleration, and maximizing efficiency.
Lean Inventory Management
Lean inventory management is an operations model of having a sufficient minimum of inventory to cover the demand. The secret of this model is in forecasting and balancing the level of stock, as freezing too much inventory is harming your business economy.
Amazon uses sophisticated AI-based software to refine Amazon supply chain management for cost optimization. Amazon AWS company implements advanced computer-based technologies of Big Data processing, involving artificial intelligence solutions, blockchain and cloud technologies, etc.
The Amazon Managed Blockchain Quick Start allows customers to set up and manage a scalable blockchain network; the Improving Forecast Accuracy with Machine Learning solution generates, tests, compares, and iterates on Amazon Forecast forecasts; Data Lake on AWS allows automated reference implementation that deploys a highly available, cost-effective data lake architecture on the AWS Cloud along with a user-friendly console for searching and requesting datasets.
Vendor Managed Inventory
Vendor Managed Inventory (VMI) is an operations model where suppliers restock products when it's time to reorder. With this model, third-party sellers control their products supply within a retailer's inventory. They send their inventory to Amazon's warehouses, and Amazon takes care of the fulfillment.
Digitizing Warehouse and 3PL
With the gigantic warehouse operations volumes, Amazon needs to optimize and streamline all of its processes. To manage this huge stock, they involve third-party logistics (3PL). Partnering with 3PL providers helps save time, money, and warehouse space.
To efficiently manage distribution and fulfillment processes, Amazon automates and digitalizes its warehouses, extensively applying mobile barcode scanners and wearables. Mobile devices enable a 24/7 cycle of order processing, item picking, and shipping, as well as real-time visibility of stock status and levels. Mobile barcoding increases visibility and accuracy.
Real-time integration with the central and multi-layer backend system, like an ERP or WMS software, ensures accurate information across geographically distributed locations. Also, live mobile inventory control connects multiple facilities in a unified supply chain.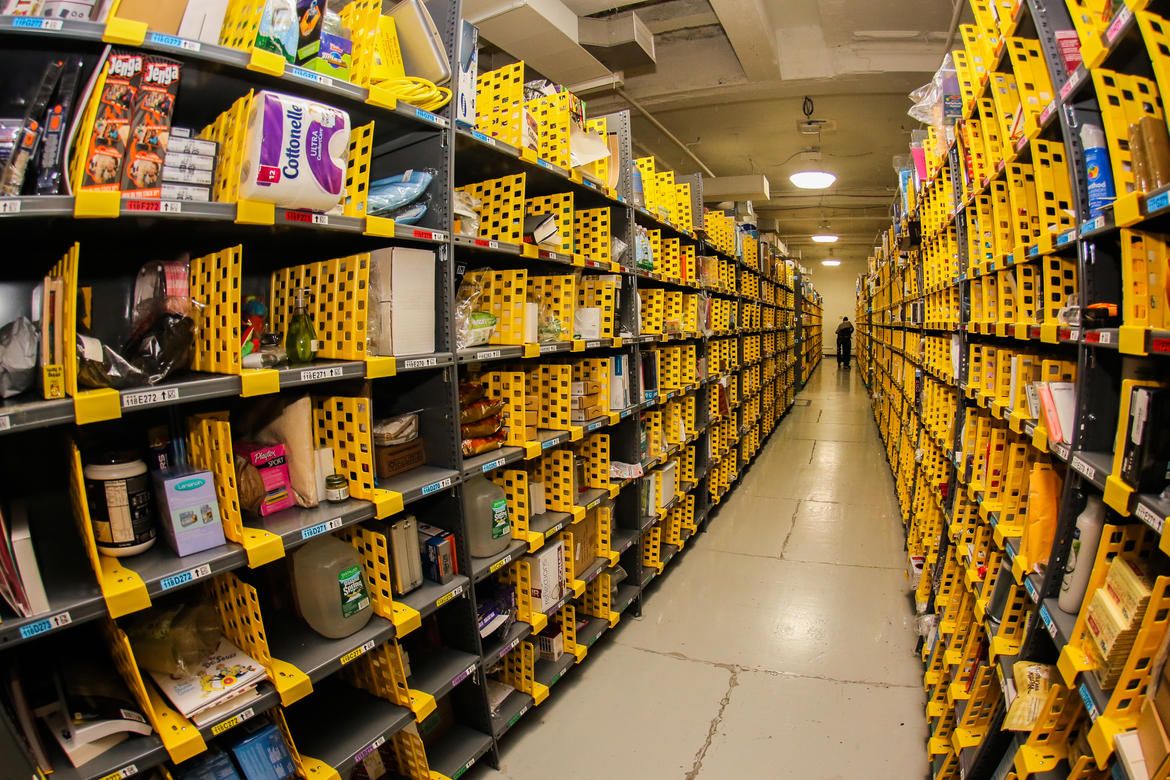 Why Is Amazon Outsourcing Its Inventory Management?
Amazon's supply chain is dependant on the outsourcing of Amazon inventory management. The infrequently ordered products are not stored in regular Amazon warehouses. Over 50% of Amazon's sales are done by third-party sellers, who restock products when the stock is low.
Outsourcing inventory allows Amazon to reduce redundant inventory; frees up working capital; allows the right products in the right quantity to the right place at the right time.
How Can Sellers Get Benefits from 3PL?
A 3PL can help sellers with inventory management in many ways. Outsourcing order fulfillment to professionals allows them to manage their inventory in the most efficient and cost-optimized manner.
A 3PL company helps sellers to:
View real-time inventory counts;
Accurately predict inventory reordering;
Utilize the right inventory management software;
Control product grouping;
Provide strategic inventory locations;
Discover trends to drive growth.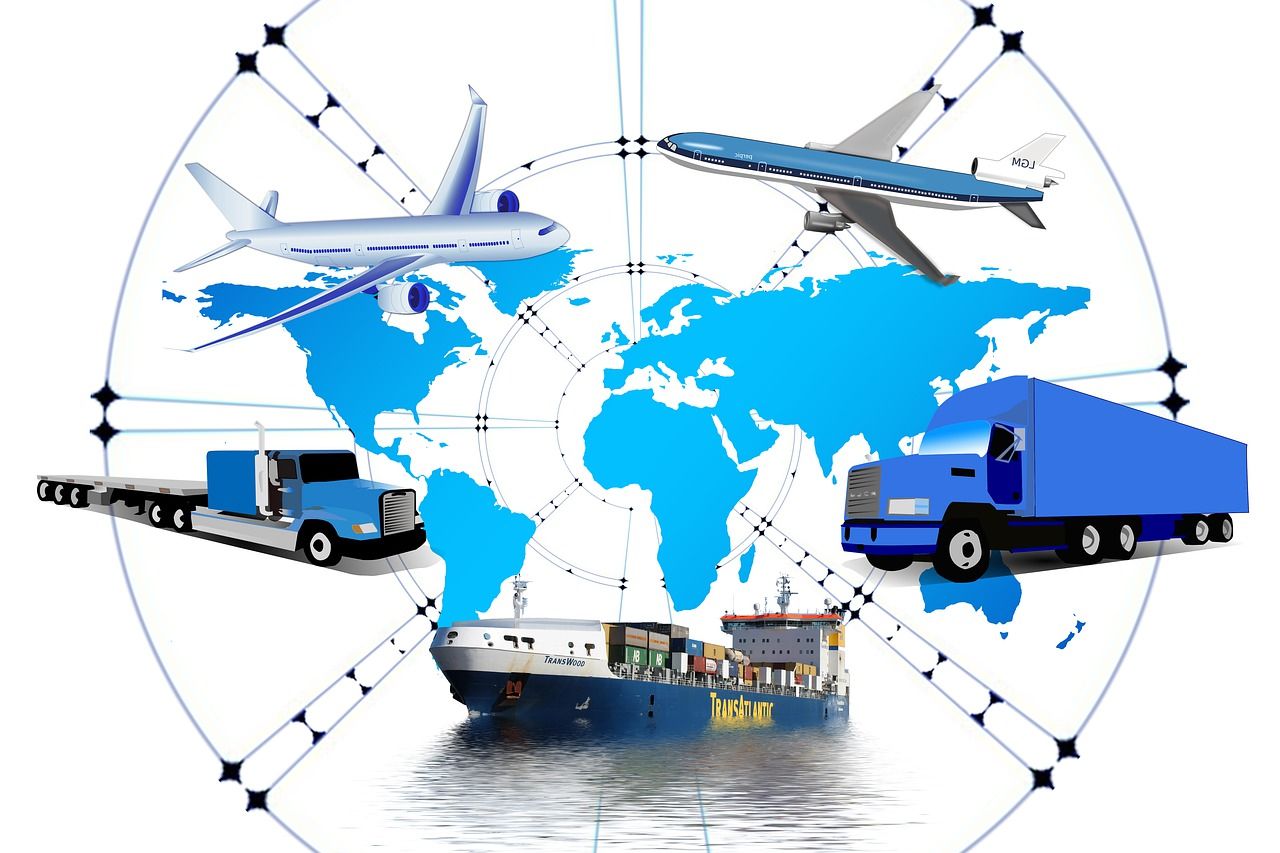 How to Easily Manage Your Amazon Inventory?
Tracking the real-time status of your inventory in the Amazon warehouses and monitoring your storage fees is important for your product performance optimization.
SelleRise's Inventory Manager Dashboard allows the seller to track and control the stocks of goods in the Amazon fulfillment centers. Inventory Manager displays real-time inventory and stock data in one place.
With this dashboard, you can see FBA/FBM fulfilled products separately down to each SKU for your ultimate performance.
Monitoring of your inventory with the Inventory Manager Dashboard helps avoid stockouts and overcharging for storage fees.
Tracking the real-time status of your inventory shows when and how much stock you should reorder. The status of the inventory is marked as Reorder Now, Reorder Soon, Overstock, and In Stock, and the date and quantity of the inventory you should order are calculated, as well as estimated costs and profits.
With SelleRise's Inventory Manager Dashboard you can:
Monitor your inventory and stock data in one visual Inventory Manager dashboard;
The inventory manager displays real-time numbers of each product and unit in stock, its status, and condition;
See your FBA/FBM fulfilled products separately;
Easily get detailed data re. your stock status: in stock, reorder, stock out, and overstock for each SKU and select your preferred parameters;
See your data in a convenient format and easily process it by account, type, or status;
Keep track of the cost of stock and cost price of each unit and item in a convenient way;
Set the period to get your main inventory parameters: stock cost price, estimated profit, cost of sales, etc.;
Set SelleRise's alerts to reorder products, stock-outs, etc.
Enjoy your sales and don't forget about your business analytics. Keeping track of your figures is key to your account health and maximizing your profits.