Aloha, Amazon Seller!
Although Amazon Prime Day is exclusive to Prime buyers, it is the second-best event for Amazon sellers after Black Friday and Cyber ​​Monday.
At SelleRise, our clients have profit analytics, and inventory management services. We understand how the uncertainty of Prime Day will affect your sales and stock. That's why we would like to help sellers to create attractive propositions for buyers.
Read our post to find out all about Amazon Prime Day, when is Amazon Prime Day this year, and how to prepare in advance for your Amazon Prime deals Prime Day to be on top of your competition.
A quick introduction to Amazon Prime Day
Amazon launched Prime Day in 2015 to celebrate the anniversary of its Prime members. Prime Day is a day filled with deals and sales, and the first time it was for 24 hours. Since then, Amazon Prime Day adding more products and offers, so its statistics grow every year. In 2021, sellers saw record-breaking sales, surpassing $6.8 billion in total. Amazon Prime Day statistics show consistent growth year by year since its launch, and in 2021, Amazon Prime Day sales increased by about 7.7% compared to the previous year.
In 2021, Amazon Prime Day was celebrated in 20 countries: USA, UK, UAE, Turkey, Netherlands, United Arab Emirates, Mexico, Singapore, India, Germany, France, China, Canada, Luxembourg, Japan, Italy, Spain, Belgium, Austria, and Australia.
Why should you prepare for Amazon Prime Day?
Online shopping is growing, giving sellers clear opportunities to sell more. Here are some numbers showing it:
71% of consumers shop on Amazon;
37% of consumers spend more money on Amazon;
39% say their online spending increased.
Сustomers are going to do shopping on Prime Day:
39% of U.S. consumers have confirmed they will participate in Prime Day, while 33% said they maybe would.
73% of consumers said they're looking for products with the lowest price, which is in line with Prime Day's sales.
Amazon Prime Day, being the biggest shopping day, alongside Black Friday and Cyber Monday, attracts a lot of merchants who would like to monetize the high demand of shoppers always attracted by Amazon events. During such periods, Amazon customers are making more searches, thus increasing potential conversions. Winning such customers helps not only grow sales volumes but also increases visibility and ranking. You have an opportunity to increase your sales and solidify your brand loyalty.
Special offers of Amazon Prime seller fees, like Lightning deals, coupons, Prime Exclusive discounts, and other tools to attract customers will help you sell bigger volumes and grow conversions during the event. To do that, you need to start preparing well in advance.
How can you prepare for Amazon Prime Day?
All brands are trying to use Amazon's customer base on Amazon Prime Day. In this competition with millions of sellers, it's easy for you to miss out on some important things that will help you maximize your profit, and it's no matter you're a beginner seller or a big online store.
Here are some Amazon Prime Day tips to help boost your sales in 2020.
Inventory Management
Evaluate your Amazon FBA inventory on time to avoid unnecessary inventory issues. If you sell for many years, check out your trends from previous years. These trends help you plan for this Prime Day.
Especially it's important for Private Label sellers.
At SelleRise, we continuously monitor your inventory for potential stock out and immediately inform you when you need to reorder new products.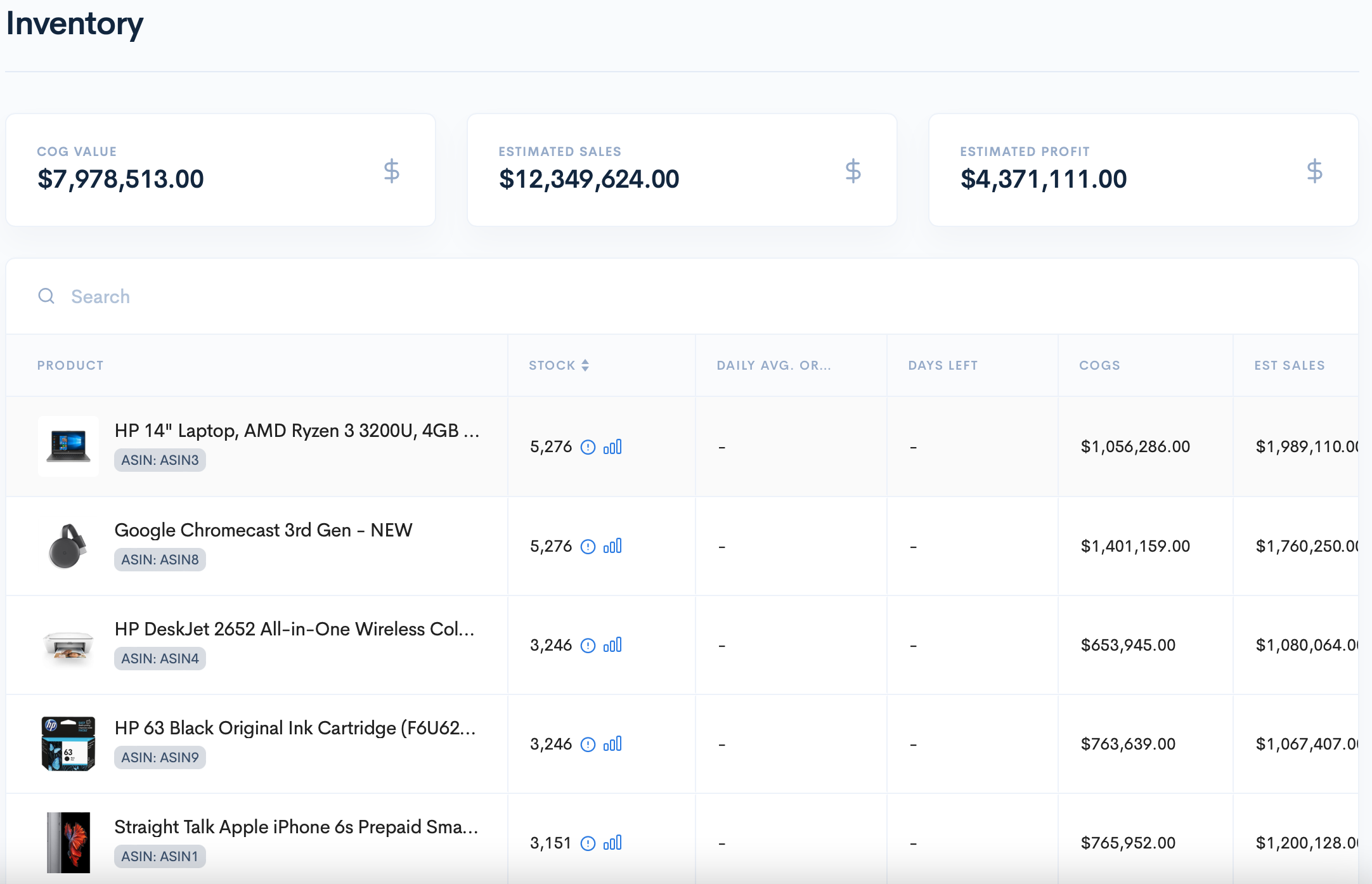 Lightning deals
Amazon Prime Day's lightning-fast deals are a great way to grow your sales quickly. They play an essential role and are an excellent way to significantly increase sales, although they work for a limited period of time.
Note: If you are a beginner, lightning deals may be not useful for you. Work on your reputation first.
Amazon Coupons
Lightning deals are a pretty good tool, but coupons can also attract the buyers all sellers are looking for during Prime Day.
Multiple Amazon Prime Day deals
Amazon Prime Day offers an excellent opportunity to ship multiple products at once at effective prices. Check out all the possible offers from this event, as Amazon will be overwhelmed with deals and will only be able to select a few of your bids.
Create Product Bundles
So, your next Prime Day goal is to increase sales by moving inventory as much as possible by creating new product packages.
Product bundles may increase your average order value.
Audit your listings
Check your title, bullet points, images, and descriptions to ensure they are up to date.
At SelleRise, we continuously monitor your listings and immediately inform you when something is changed and affects your sales.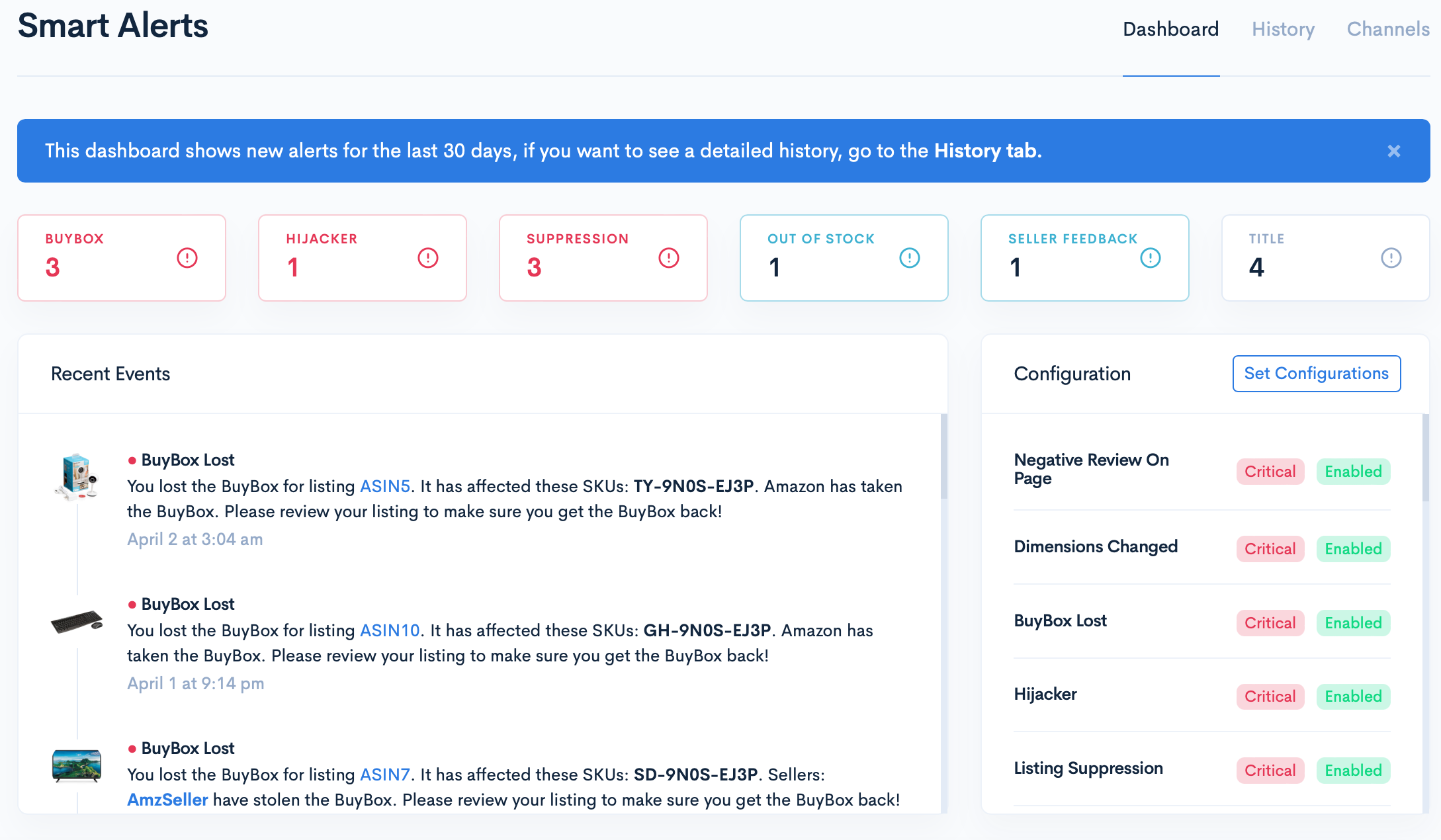 Use social media
Use your social media accounts to increase ad traffic to your products. The excellent time to start this is a few months before Prime Day. The best way is to contact influencers - this helps increase your brand awareness on social media.
Competitor analysis
There are a few things to keep in mind when you are analyzing your competitors:
Find the competitors with the products alternative to yours.
Identify key differences in product listings and fill in the gaps in your listings. It helps to increase your sales
Find the competitors' brands with high search volume and alternative products.
Track their keywords and target their ASINs with Amazon Sponsored Ads.
These strategies will be useful for just-released products in generating traffic.
Note: Based on your product portfolio, select at least 5-6 ASINs and create campaigns targeting products to drive new customers to your listings.
A / B testing
Do an A / B testing with your listing and prices when you have enough time for Prime Day and Q4.  Pay attention to your content and description. Try to experiment with  Amazon A + to attract buyers.
Optimize Your PPC Campaigns
Optimizing Amazon PPC campaigns is an important step in your Prime Day preparation.
Here is a list of things you need to keep in mind:
Create manual campaigns to increase the search visibility of keywords that drive maximum ROI.
Set up automated campaigns to find the latest keyword trends and negative keywords.
Group keywords based on their purpose and customers' choice. That makes it easy to understand your audience and track campaigns.
Download the search terms report and track it regularly for better conversions.
Try to bidding more aggressively for your product's most important keywords to increase your organic ranking by Prime Day.
Arbitrage sellers
Prime Day has a high volume of traffic and sales. That's why it's an excellent opportunity to sell products that don't usually sell well. Also, review your current inventory and price old stock to sell. Again, you can do some research and sourcing of new products now to build up your inventory for the big event.
Finally, we hope, with our tips, you'll increase your Amazon Prime Day sales. Enjoy your sales, and don't forget about your product's profitability and KPIs. It's very important to keep track of them as they show your account health. To do the analysis easily, you can use Business Analytics Seller tools, like SelleRise. With this tool, you can keep track of your sales, costs, and profits and see where you can optimize them. Also, you can see sales and profit dynamics showing you how healthy is your business.

Try SelleRise now, and easily manage your profit and inventory. It's time to make an effective Amazon business!