Get to know what FBM (Fulfilment by Merchant) really is and how it operates. Our article will help you to understand everything you want to know about this topic.
Amazon is one of the most popular e-commerce platforms in the world. Being one of the 2.2 million active Amazon sellers each of them is still unique and has his own Amazon success stories. One of the reasons for success on Amazon is a Know-How, Know-Why, and Know-What approach.
"Analyze This" is not only the name of the old-fashioned popular movie or a chess app, it is also a principle to apply to sales. Good analysis is a firm ground for understanding how to act to maximize your profit.
That's why when you hear that FBA Amazon is the best option for your products, you should ask yourself: Is this always true and what is FBM Amazon in detail? Analyzing this you will see that sometimes it's not, depending on the case.
Let's discover FBM Amazon meaning, what is FBM compared to other fulfillment methods, look closely at fulfillment options you have with Amazon, and how to apply them.
What Fulfillment Models Can You Have with Amazon?
To become successful with Amazon you should elaborate your own business model for the products you would sell. This includes the way how you will deliver the goods to your customers – the fulfillment method.
One of the reasons why Amazon is very popular with the sellers is that this company provides several fulfillment options. This is flexible and you decide which of the options you select: FBM, FBA, MCF, or SFP.
FBM stands for Fulfillment by Merchant;
FBA is a Fulfillment by Amazon;
MCF is a Multi-channel Fulfillment;
and SFP is a Seller-fulfilled Prime.
What is Amazon FBM?
Let's see what is Amazon FBM, what is Amazon FBM meaning, how does it work and what are the advantages of FBA vs FBM. Fulfillment by Merchant (FBM) is a method of inventory fulfillment, when the Amazon merchant seller takes responsibility for the order picking, packing, labeling, returns management, and customer support services himself.
Each of these Amazon seller fulfillment options has its own advantages and disadvantages, and recently Covid-19 pandemic brought up some changes in the Amazon merchant fulfilled strategies.
FBM Amazon sellers succeeded during lockdown while FBA traders encountered substantial problems to replenish their supplies due to Amazon's delivery limitations caused by Covid-19. This made a lot of FBA sellers think about changing their business model and made sellers consider FBM as an option. To maintain sales services and keep customer ratings during COVID-19, many Amazon sellers converted their FBA listings to FBM.
What Is the Reason for Using FBM?
Fulfillment by Merchant is quite often underestimated by sellers due to Amazon FBA convenience. Now the time has come to reconsider FBM Amazon meaning. However, there are cases when you would, most likely, consider this alternative.
These are cases when you sell:
Handmade or exclusive items that are not in high demand;
Small amounts of products;
Low-profit items;
Products that are difficult to deliver, especially oversized or fragile.
What are the Positive Sides of FBM?
Full Control of the Sales Process
FBM management model gives you a full grip on your product. By definition, this is driven by the Amazon FBM meaning. You can keep track of every sales step and optimize the algorithms of your inventory storage, picking, packing, shipping, and returns. Also, this gives you the independence to choose service providers at each sales stage.
Multi-Channel Approach
When orders on Amazon are fulfilled by a merchant, he can apply the multi-channel method, combining different suppliers depending on the pricing and time constraints he has, at the same time being in full control of the stock.
Higher Margins
A lot of sellers prefer FBM to FBA due to higher profit margins than their FBA counterparts and greater lifetime profits, which is caused by lower Amazon merchant fulfilled fees.
Packaging
In case of orders on Amazon are fulfilled by a merchant, he can use a branded packaging. This is especially important if you build your own brand. Amazon would normally use standard packaging to deliver your products.
Independence from Amazon Policies
Amazon often changes its policies, this way limiting seller's time to adapt and therefore driving unexpected costs to comply with the rules. By using the merchant fulfilled model trader avoids the majority of these problems.
Faster Launch
Proven by Amazon stats, FBM users launch their business faster compared to FBA sellers. This is because FBM can act as fast as they wish and there are fewer rules applied.
What are the negative sides of FBM?
Not Eligible to the Amazon Prime Option
Amazon Prime is a monthly or annual membership program that offers many benefits, including fast shipping, which is why it is crucial to find efficient alternatives to Amazon services.
Shipping Costs
Offering "free shipping" you are making your products much more attractive for the buyers, which means that sellers need to consider as low a shipping cost as possible. And, of course, sipping time matters.
Headache with Order Fulfillment
This is, of course, the main difference between the FBM Amazon and FBA. Packaging orders and controlling their shipment takes a huge amount of time and effort. It is also necessary to keep track of the process to avoid logistic errors.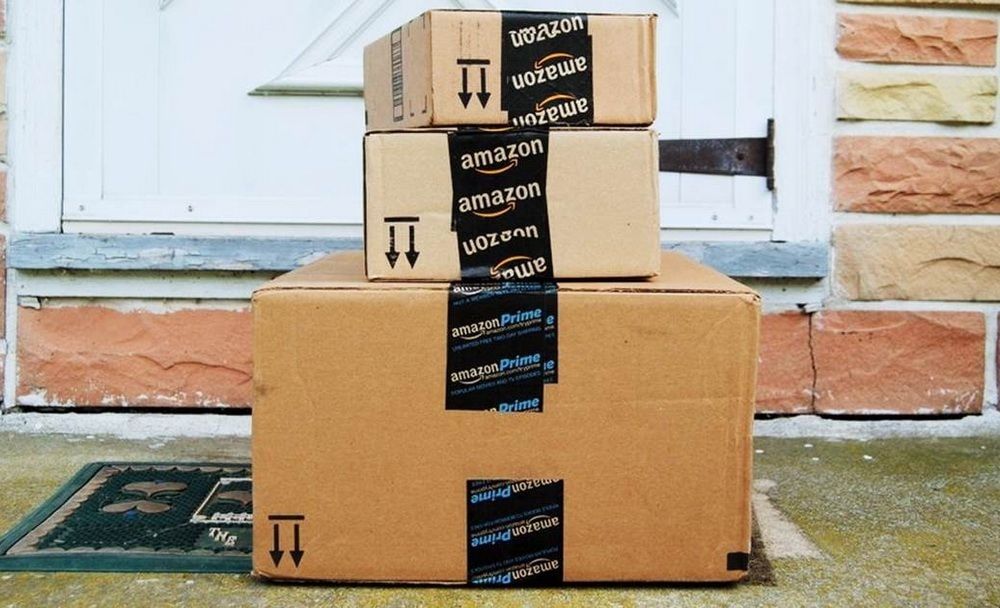 How to Start Amazon FBM?
List Your Products on Amazon
First, you need to create an account with Amazon Seller Central and start listing your products. You would need to put in all the information needed on your listings to give your product the best chances of conversion using the images, videos, description, etc. For your success, you need a thought-over Amazon marketing strategy.
Stock Products in Your Fulfillment Center
Depending on the number of fulfillment centers, you could stock your products to major locations and save on delivery time and shipping costs.
Timely Deliver Your Orders
When you receive an order notification, you should ship the order to the customer according to the chosen delivery time schedule. Amazon provides an estimated delivery time to buyers when to expect your goods. You can modify your shipping and handling time. Don't forget to always provide e-commerce order tracking for the customer.
How to Find the First FBM Product on Amazon?
Find Products People Want Most
The Amazon best sellers list is a good place to find your first product. Lookup any category you like and implement all your best ideas around it. Avoid seasonal items.
Avoid Extremes
Try to select a product that is not extremely popular or extremely niche. Try to avoid facing too much competition. With niche items, you might encounter problems finding buyers.
Select Medium-size and Durable Items
Try not to select very big and heavy items, as there are essential related shipping costs. Durability would protect you from customer complaints.
Select Products that are Easy and Cheap to Manufacture
This gives you a good chance of a greater profit margin. Consider Amazon FBM fees, which are still there despite you use FBM.
Look up Product Ranking and Sales History
The sales history shows how a product has performed over a period of time. This way you will see if it's permanently popular. The seller ranking demonstrates the number of units competitors sell.
Where to Find a Perfect Product for Merchant Fulfilled Amazon?
The source for great product ideas of Amazon product launching could be a best-seller or trending lists, for instance, those from Alibaba or eBay. Also, you can perform a search through the customer reviews on e-commerce websites, seller, and consumer forums. Consider the products rising in popularity.
Another Amazon launch strategy is to do keyword research and analyze popular keywords. They can give you a hint about which category to target.
Also, look at the competition and product demand. Market analysis is a good tool to catch a trend.
You can do a search on Alibaba, this is a good place to find a manufacturer of items with a good profit margin, as well as Private label products.
How does FBM Work on Amazon?
Using the FBM fulfillment method, the seller fulfills orders himself or with the help of 3PL while the products are sold on Amazon. Amazon FBM is usually used by new merchants selling on Amazon, as FBA requires a few approvals and takes time to set up. If you don't have a lot of inventory it is quite easy to do all the logistics yourself. Bigger merchants would normally use a logistics network for fulfillment.
What Fees does Amazon Charge FBM Sellers?
Although FBM sellers fulfill orders themselves, there are still incurred fees Amazon charges you as a marketplace where you sell. This includes three main Amazon FBM fees: referral fees, a monthly subscription fee, and a fee for the sold items.
Referral Fees
As soon as you list your products on Amazon, every sale becomes a referral and is subject to a referral fee. These fees vary considerably depending on the product category, from can 6% to 45%. The exact figure you can find in the Amazon referral fee table.
Monthly Subscription Fee
Amazon Professional Selling Plan is USD $39.99 per month. For Individual Selling Plan there is no subscription fee.
Per-item Selling Fee
Amazon charges a Per-item selling fee which is $0.99. If you select a Professional Selling Plan subscription, you shouldn't pay it.
Other FBM Fees
In case if you use a 3PL to take care of your Amazon FBM, this generates extra expenses, storage, and fulfillment costs. Of course, you can do it yourself, but it's still money and time you have to consider.
The best way is always to use the Amazon FBM calculator to compare the shipment costs and profits. Also, it's a good idea to use the Amazon FBM calculator to compare the cost if you deliver the FBM product yourself versus Amazon delivery.
How to Process a Return through Amazon FBM?
Sometimes your buyers would return your products due to different reasons. In order to get them back, you need to include in your Amazon selling account valid instructions for e-commerce returns for each order. When you approve a buyer's request to return a product, Amazon sends the buyer a return label with your default return address, which should be an updated and actual return address.
Finding a a right fulfillment methodfor your Amazon products  is tricky and requires a lot of effort. However, it's not less important to monitor the efficiency of all your product business metrics. On Amazon, you always need to stay on top of all your product KPIs. To do that, you need to constantly monitor your main business metrics to maintain and grow your product. Keeping track of your figures is a key to maximizing your profits.