Aloha, Amazon Seller!
Customer retention is one of the important parts of growing a sustainable business. How to keep a customer on Amazon we are explaining in our guide, check it and learn more.
Doing business on Amazon.com is not only about finding a perfect product and delivering it to the shopper, it's also a lot about the customer-first model. Declaring itself a customer-centric company, Amazon encourages the merchants selling on the marketplace to excel at customer care, Amazon customers retention, and acquisition.
The e-commerce giant also approached Amazon customer loyalty program in its own creative way. Amazon Prime subscription service giving members access to a variety of Amazon perks became hugely successful.
It is also indisputable truth that creating positive customer experiences, personalized attention, as well as developing an interpersonal relationship with your shoppers creates Amazon customer loyalty and drives recurrent purchases, thus minimizing the risk that your customer will run to your competitors.
How Does the Customer Journey Look Like?
In their purchase process, your potential Amazon customers pass five distinct phases, where you should assist and guide them to make a purchase and convince Amazon new customer to come back and buy more from you.
These five phases are:
Awareness,
Consideration,
Purchase,
Retention,
Advocacy.
Of those, awareness and consideration are considered pre-sale stage, while the purchase itself, along with retention and advocacy are considered post-sale stages. Your task is to make a customer journey simple, smooth, and engaging, which will attract him to repeat the whole purchase experience again.
Therefore, it is very important to figure out how to attract customers and how to retain customers.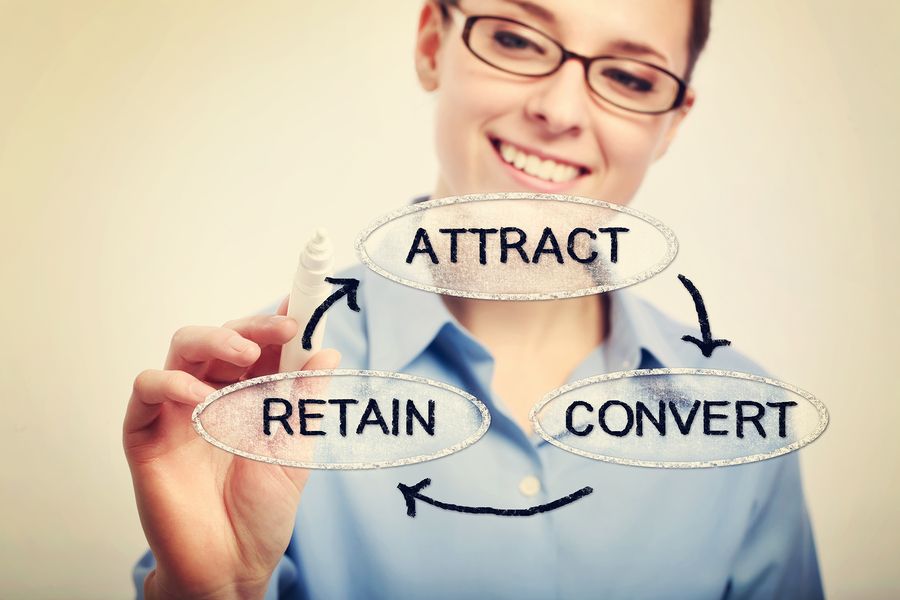 How to Attract Customers to Amazon Listing?
To get shoppers engaged with your product, you need to find a product they would want to buy, promote it, make it visible to potential customers, and optimize the price.
How to Find a Product that Sells on Amazon?
Avoid items with extremely high competition;
Select product with good margin;
Avoid products with non-standard dimensions and weight;
Avoid extremely seasonal items;
Avoid complex design items and those that are licensed, or belong to a restricted category on Amazon;
Make sure that the item willsell in the respective marketplace;
Make sure that product's price and profit margin are justified and will be competitive in your market niche or category.
A detailed guide on how to find a product to sell on Amazon is here.
How to Create an Optimized Listing?
Your product listing is the first thing the shopper will see when he's done his search. The way your listing looks formulates the first buyer's impression about your product and, in many cases, influences if he'd like to proceed with his customer journey.
An optimized listing should contain:
High-quality images / video;
Highly-ranked keywords;
Clear product descriptions and informational bullets;
A+ content;
Around 30 reviews having a minimum 4-star rating.
It is very important to use researched frontend and backend keywords since they reflect the way your buyers search the product.
How to Promote Your Product?
To promote your product efficiently, you need to have a marketing strategy.
An efficient marketing strategy should include the following elements:
Target increasing visibility on Amazon;
Constant review and adjustment of your ad campaign indicators; analysis of reach, engagement, impressions, clicks, CTR, CPA, CPM, and ad frequency;
Analysis of your Sponsored product promotions efficiency;
Setting up and reviewing your ad campaigns;
Target attaining Buy Box;
Offering discounts, coupons, and free shipping;
Monitoring of your ACoS;
Using all means to drive conversions, including encouragingcustomers to leave reviews, and removing negative reviews;
Promoting products outside Amazon;
Engaging influencers.
How to Adjust Your Pricing Strategies?
Monitoring and reviewing your Pricing strategies is very important as your price level should be competitive. A shopper will not buy an overpriced product as it is, but probably will, if the high price is justified. Optimizing your sales plan will help you keep the sales speed and proper inventory planning is the basis for consistent sales. You need to check if your price is competitive.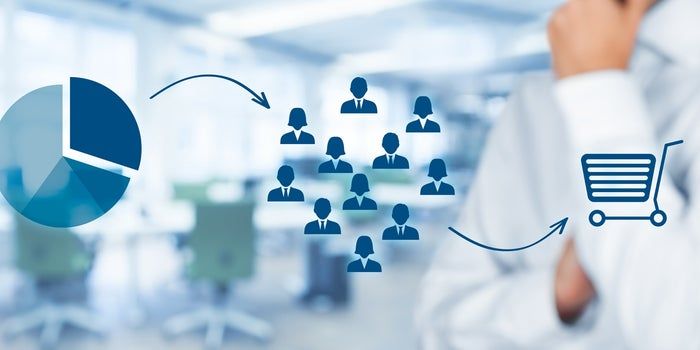 How to Retain Customers on Amazon?
There are a number of workable customer retention strategies explaining to you how to keep a customer and attain Amazon customer loyalty.
5 Strategies to Retain Customers on Amazon
Strategy 1. Implement the Best Practices of Customer Service
Providing high-quality customer service means that you value customers' time, have a friendly polite attitude, provide informative and accurate data. You need to ensure that shoppers can contact you, respond to any messages quickly, and deal with negative reviews. You can create a list of FAQs and put in troubleshooting information.
Strategy 2. Create an Exciting Customer Journey
Create an outstanding storefront or listing with A+ Content, add videos. Make sure that your listings are adapted to the audience buying from you. Make your customers understand your brand and products better, tell your brand story, encourage them to leave a review.
Strategy 3. Personalize the Buyer's Experience
With Amazon's features to show its customers recommendations based on their previous purchases, you have a good tool to help you. You can also send reminder emails or notifications to your customers who have already added some items to their wish list or to their cart but haven't yet purchased them.
To the existing customers, you can add some promo samples or insert cards to any new purchase they make. Thank them for the purchase, ask about their purchase experience with you, provide them with a special offer.
Here you can find more details and ideas on how to do it.
Strategy 4. Optimize Delivery and Observe Delivery Terms
Shoppers on Amazon very often expect free shipping and same-day delivery for certain products. Fast shipping is considered same-day delivery, next-day delivery, and express delivery. Fast shipping involves giving a particular shipment priority over others, allowing it to be delivered faster. For many shipping service providers, this means offering faster than normal shipping.
The majority of online buyers shop on Amazon because of fast, free shipping (79.8%).
Strategy 5. Introduce a Friendly Return Policy and Deal with Negative Reviews
With Amazon Return Policy and A-to-Z guarantee a lot of issues related to customer return policy are dealt with.
However, if a customer returns a product and leaves a negative review, you need to respond or remove it. The reason for this is that a lot of people would rather trust other people's opinions than an advertisement and always tend to read bad reviews. Secondly, reviews are considered by Amazon, since the platform focuses on providing customer-centric services and expects sellers to exercise best practices of customer care.
You can respond directly to the customer review, apologize, talk to the customer in an open and friendly manner, show your concern and readiness to cooperate. Describe your viewpoint and tell that you're going to fix the problem. Offer to refund the shopper and tell them they can keep the item. However, it is not recommended to connect refund to the review removal, since this is not allowed by Amazon.
You can also choose to respond to the negative review in public, via the Feedback Manager. This is also an efficient way to fight negative reviews and shows your customer care.