Aloha, Amazon Seller!
Read our article, learn what Amazon prep service is, and choose the best FBA prep services for Amazon sellers. Save time preparing your inventory for FBA by outsourcing.
For a seller on Amazon.com, taking care of goods shipping is one of the vital tasks and a non-stop headache, if your inventory management processes are not optimized and streamlined. Fast and timely fulfillment of products to e-commerce shoppers is an essential success factor on Amazon since customers expect same-day and reliable delivery; this is one of the supply and demand criteria on the platform.
Amazon's FBA service is a good fulfillment option for sellers. However, you can't just send your product to Amazon's fulfillment center as it is. There are certain rules in place, and you'll need to meet Amazon's FBA prep requirements to send your items out. If these requirements aren't observed, your items may be refused at the FBA warehouses, thus leading to a higher rate of product returns, up to account suppression, if returns are too many.
As always, Amazon has quite strict quality standards when it comes to FBA prep and ship. If you're running low on stock and have a lot of upcoming orders you'll need to fulfill them fast. FBA prep, including inspection, packaging, and labeling products according to FBA's quality standards can be a problem as far as it may delay delivery of your products to the shoppers. In this case, it can be a good idea to consider using Amazon prep center services.
In this blog, we're going to tell you what are the packaging and prep requirements necessary to observe on Amazon and give you an extensive list of the providers for Amazon FBA prep service U.S.A. to select from.
What Is Amazon FBA Prep?
FBA prep is a process of getting your products ready to be sent to the Amazon warehouses. Amazon will not accept your items if you just dash them together into the box and send them out. Amazon has certain standards when it comes to packaging and labeling. Also, it's a good idea to inspect your goods, especially if the inventory you're selling is imported.
Also, keep in mind, that some of the requirements to FBA prep are category-specific.
Amazon's Packaging And Prep Requirements
All products you send to the Amazon warehouses should have a proper FNSKU and scannable barcode.Items that are delivered at Amazon's fulfillment center without proper preparation or labeling may incur a preparation fee, since Amazon considers them as unplanned services. In such a case, they may be refused, returned, or repackaged at your cost.
If an order you send falls under multiple categories (for instance, it's a bundle), it should be prepped according to all applicable prep types.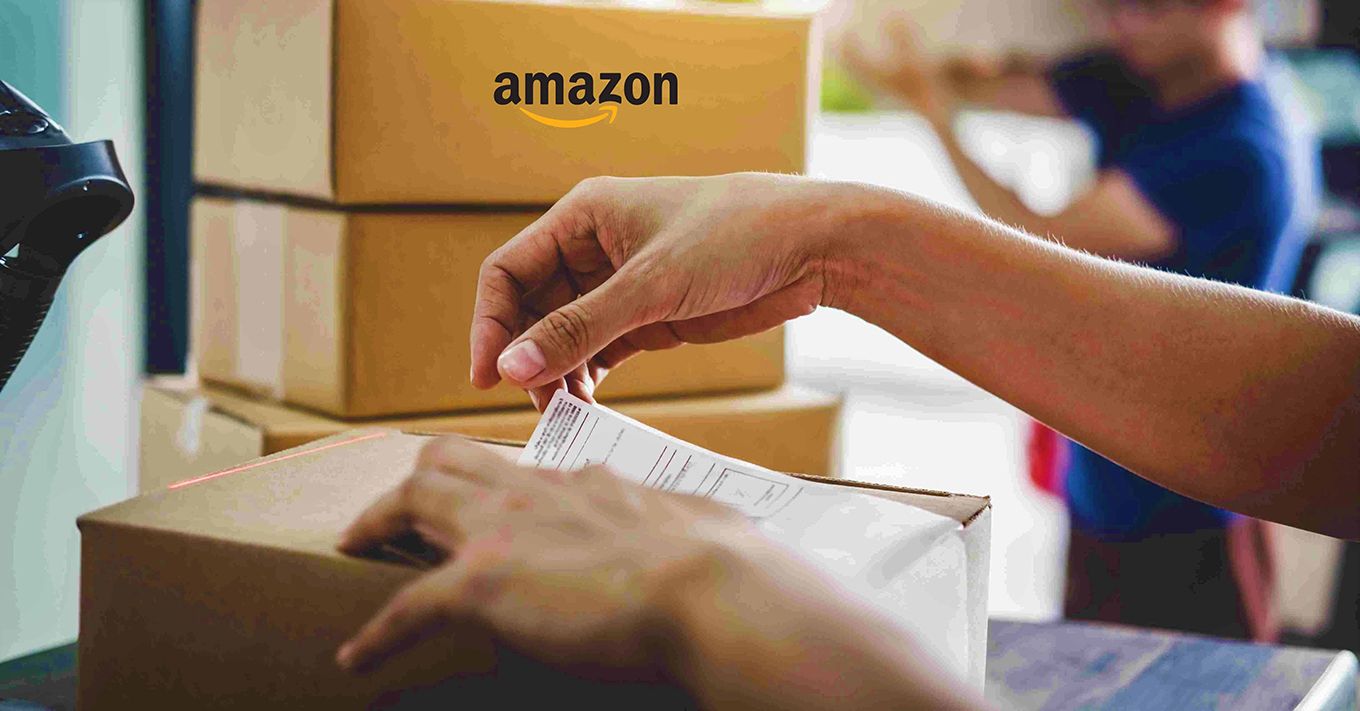 Amazon's Packaging Requirements
In short, all units should have all necessary barcodes that are scannable,  should be properly packaged and labelled according to Amazon's rules.
All units should have a unique FNSKU corresponding to your product (items in different sizes or colors, have a different FNSKU);
All units should have an exterior scannable barcode or label, that can be easily accessed;
Scannable barcodes on the outside of shipping boxes should be removed or covered;
All units should be delivered to the Amazon warehouse fully assembled;
All units should be securely packed in separate packaging;
All units must have labels of the expiration date;
Units should not have theft-prevention devices attached.
You can read more details about Amazon's packaging requirements here.
How Much Does Amazon FBA Prep Service Cost?
Amazon FBA prep service fees depend on the provider. You can select to use the services of Amazon prep center, then Amazon will ensure that your products are properly packaged and prepped for fulfillment.
Note that since January 18, 2022, the FBA Prep Service and FBA Label Service fees will change. The labeling and bagging fees for standard-size and oversize products will increase. The taping service fee will grow from $0.20 to $0.60 for standard-size items and from $0.40 to $1.20 for oversize items.
You can find all details re. Amazon prep service and label service fee changes here.
Besides Amazon itself, there is a number of third-party companies offering prep services. They apply different payment models commonly available on their websites. Some of them charge per item; others offer a fixed monthly fee.
A monthly fee may be a good option for retailers that fulfill a lot of orders, while a fee per item is an ideal opportunity for sellers that ship a smaller number of orders on a non-regular basis.
Why Outsourcing FBA prep?
There are three options on how to handle FBA prep service: you can do it on your own, instruct Amazon to do it for you (this service comes with a cost), or hire a third-party Amazon prep center to do it.
FBA prep has a lot of nuances and can easily get wrong if you are not sure how to do it. Third-party service providers have expert knowledge on how to comply with Amazon's FBA prep standards and will help you reduce the risk of product rejection, especially if you fulfill your orders for the first time.
5 Reasons to Outsource FBA Prep
By outsourcing FBA prep, you get experts to do it properly, save on time, avoid storage fees, and more.
Expert Control
Amazon FBA prep center you hire has professional and deep knowledge of Amazon requirements to package and prep goods for fulfillment. They will be responsible for ensuring that Amazon doesn't reject the order.
Saving on Time
Outsourcing the Amazon FBA prep service saves sellers time in two ways. Number one, they will do it much faster than you because they have experience and know exactly how to do it. Number two, if you have a lot of orders to process or to come, they will help you handle them fast and avoid delays.
Avoiding Renting a Storage Space
In order to prep your inventory properly, you will need space to process it, which can be a tight task for sellers who run Amazon business from their homes. This is especially right if you operate considerable volumes. On the other hand, renting a warehouse may cost you around $1 per square foot, if you are a U.S.-based business. A third-party prep provider will take care of the problem.
Streamlining the Sales Process
As said, the Amazon FBA prep service will help you optimize fulfillment time and make sure that the orders are sent to Amazon's fulfillment centers in the shortest possible time. Also, they'll reduce the rejection rate.
Improving Profit Margins
Compared to covering rejection costs and renting storage space, depending on the case, outsourcing FBA prep can look affordable, considering also, that it will free your time and let you further grow your business.
How to Select an FBA Prep Service Provider?
When you choose an FBA prep service company, consider their charges, location, stock availability, and more.
Factors to consider when you select an FBA prep provider:
Fees;
Location;
Sales taxes;
Storage availability;
Processing time;
Inspection services;
Climate.
Why SHIPHYPE is the Best FBA Prep Service?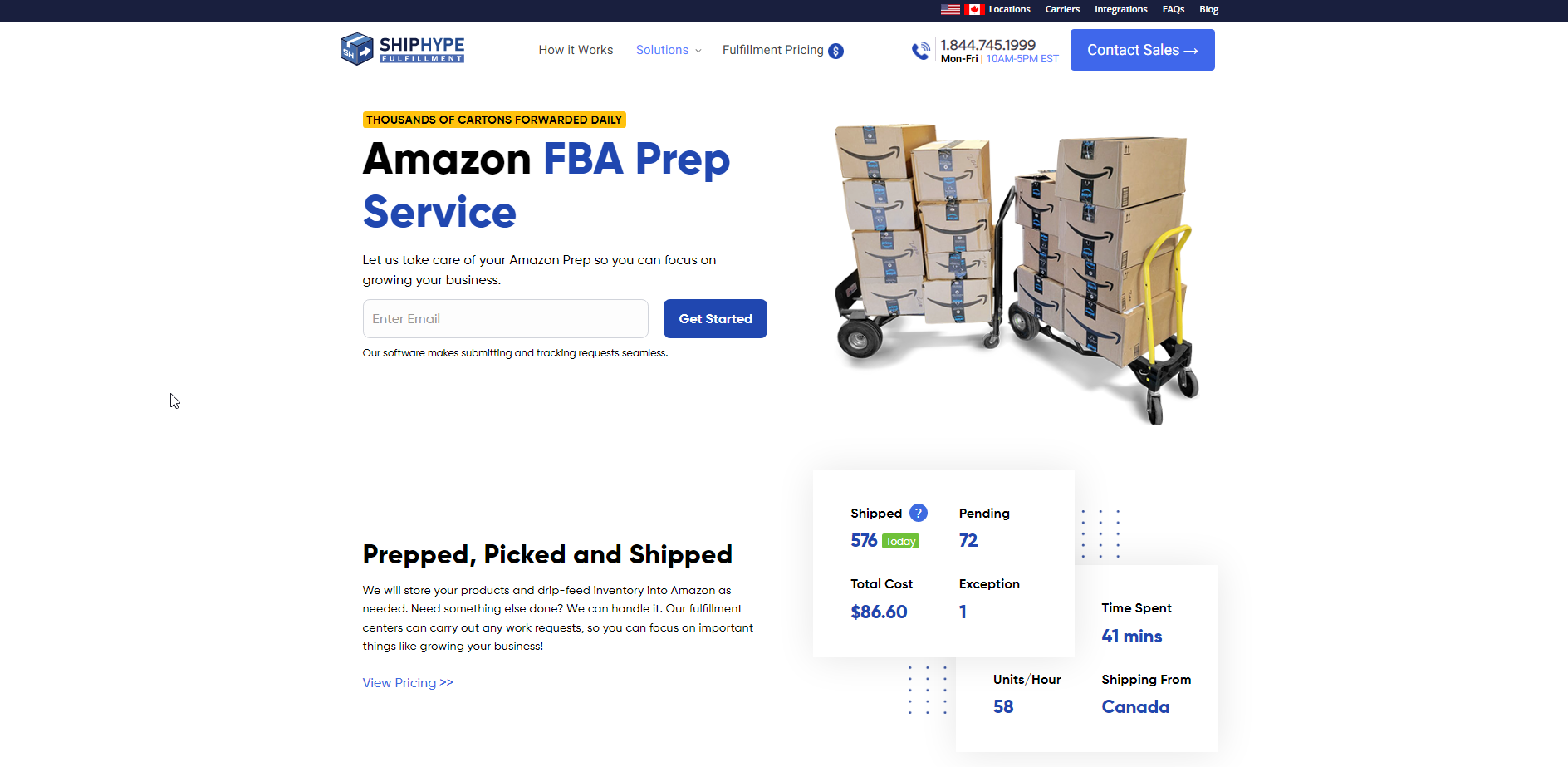 SHIPHYPE has locations in both USA and Canada. SHIPHYPE offers the following services for FBA Sellers:
FNSKU Labeling
Carton Forwarding
Poly Bagging
Bundling/Kitting
Palletization
Fragile Wrapping
Long-Term Storage
FBA Removals
When you sign up, you get access to ship inventory to all locations.
Get in touch with the team to get custom pricing: https://shiphype.com/contact-sales/
10 Top FBA Prep Service Providers
Shapiro;
McKenzie Services;
eFulfillment Service;
FBA Inspection;
FBA Express;
Kaspien (formerly Etailz);
SPexpress.