Do you know how much your Amazon business is worth? Check the article and learn what is Amazon business value and how to value a company based on sales?
If you are thinking of selling your Amazon FBA business, the first two questions you would ask yourself are: 'How to value Amazon FBA business?' and 'What is Amazon business value in my case?' After all, this can be a basis for your decision whether to sell it or not, depending on the price you can sell it for.
It is very important to keep in mind, that your estimation of your business on Amazon.com and the buyer's approach to how much your store values can differ. The buyer acquires FBA business based on the valuation of your product diversity and ASIN KPIs, economic growth potential, Amazon sales data, management efficiency, and a lot of other performance parameters. No wonder, because the investor seeks the best value for money.
How Much Is My Amazon Business Worth?
In order to understand, how to value Amazon FBA business fairly, you need to consider a lot of factors influencing the real value of your business. These are, for example, the age and consistency of your business; the business's net profit; the type of Amazon business; the level of your involvement, etc.
If you want to receive a qualified valuation about how much your business is worth, it's better to address one of the companies that can help you with the sales. It's no secret that the buyer will make his own valuation, but at least you will know what the bottom-line price is. Also, professional valuation can show the bottlenecks of your business, if any, and you can try and improve them, thus growing its selling price.
However, you can roughly estimate the value of your business, passed on net profit or sales.
How to Value a Company Based on Sales?
Value of business based on sales is applied when you'd like to determine a median value of your business, to take a preliminary decision whether it's worth selling or not. We already mentioned a lot of factors that can influence a business multiple applied in your deal.
To value a business based on sales, the average price estimation usually ranges from 2.5 to 4.5 multiple times the 12-month average monthly net profit.
The multiple is the higher, the higher the buyer is valuing a business based on sales and other sales metrics and risks.
To estimate your Amazon FBA earnings, you can use the seller discretionary earnings (SDE) valuation method or Earnings before interest, taxes, depreciation, and amortization (EBITDA), depending on the scale of your business.
To get the SDE, use the formula: Revenue – Cost of Goods Sold – Operating Expenses + Owner Salary.
This method is applied to businesses valued at $5,000,000 or less.
Earnings before interest, taxes, depreciation, and amortization (EBITDA) is another method to estimate your Amazon FBA earnings. It is applied to evaluate the profitability of a business, and it's used for businesses valued at over $5,000,000. When using any of these methods, you need to consider add-backs.
How Does the Investor Determine the Value of Amazon-Based Business?
It's no secret that the buyer is always valuing a business to sell. He estimates a lot of metrics – there are certain standards buyers look at when buying a business, including growth potential, diversity of ASINs, etc.
7 Factors of Valuing a Business to Sell
1. Expandability and Growth Potential
When an investor considers buying your business, the second thing (after net profit) he would look at is how much he can grow the business. This includes not only perfect listings, high rankings, positive reviews, etc., but also avoiding categories with extreme competition. The buyer needs to perceive that he is able to grow the sales further. Having a number of solid brands in your portfolio, for instance, or selling in multiple marketplaces, could justify the consistent business's success, as well as providing a buyer with a clear Amazon FBA business plan.
2. Accurate Numbers and Clean Financials
You need to always keep track of your main business metrics and product KPIs. The trends should be growing and you should be able to show positive tendencies and growth potential of your Amazon store. If you can show evidence of your business's consistency and smooth operations, this will add value to the investor. Key metrics are net profit, inventory turnover levels, PPC spends (ACOS / TACOS), and COGS margins.
Another part is profitability, and expenses, especially when it comes to Amazon fees. Constant monitoring of your expenses is very important as it directly influences profitability.  Also, you will need to review your inventory and get rid of the items that are not performing.
3. Perfect Listings and Positive Reviews
The buyer would prefer that your listings are optimized, updated, that you included all researched keywords and backend keywords, high-quality product images, bullets, videos, A+ content, customer reviews, and all other things that create a perfect product listing. Even if you will not sell your business right now, it will drive more traffic to the listing.
He will definitely consider the reputation of your brand, the ratio of positive and negative reviews, and the overall seller feedback. The positive sales history of your brand or product matters as Amazon would rank it higher. Therefore, it is very important to remove as many negative reviews as possible to maximize the seller account value.
4. Product Diversification
If you have a strong brand, but a narrow portfolio, this might be considered a business risk. From the buyer's perspective, it's more attractive if you have a variety of products in your store. Moreover, if Amazon shoppers can find a lot of different items they can navigate between, this increases brand awareness and the time they spend visiting your listings. A wide portfolio enhances trust in the brand name as well.
5. Optimized Supplier Chain
Review your manufacturer and supply channels and see if they are functioning properly. If you have good relationships with the manufacturers you can transfer to the buyer, if they are reliable, flexible, supply quality, and deliver your consignments on time – this will be valued when your business is valuated.
6. Management Efficiency
The level of your involvement matters, as well as the number of hours you spend to operate your business. When buying your business, investors would look into the efficiency of your business processes, how well it's organized, and how well are your employees and virtual assistants are incorporated in your operations.
7. Global Sales
Selling Internationally expands your growth potential and increases the value of your store. Amazon has a special program to assist sellers with international sales called Amazon Global Selling. Amazon global marketplace is a platform for Amazon international shopping. With Amazon Global Selling, you can list and sell your products in both Americas, Asia, Middle East, and Europe. Amazon in other countries currently has 20 marketplaces, giving sellers perfect chances for their business expansion. If you are not selling internationally yet, you can find out how to start here.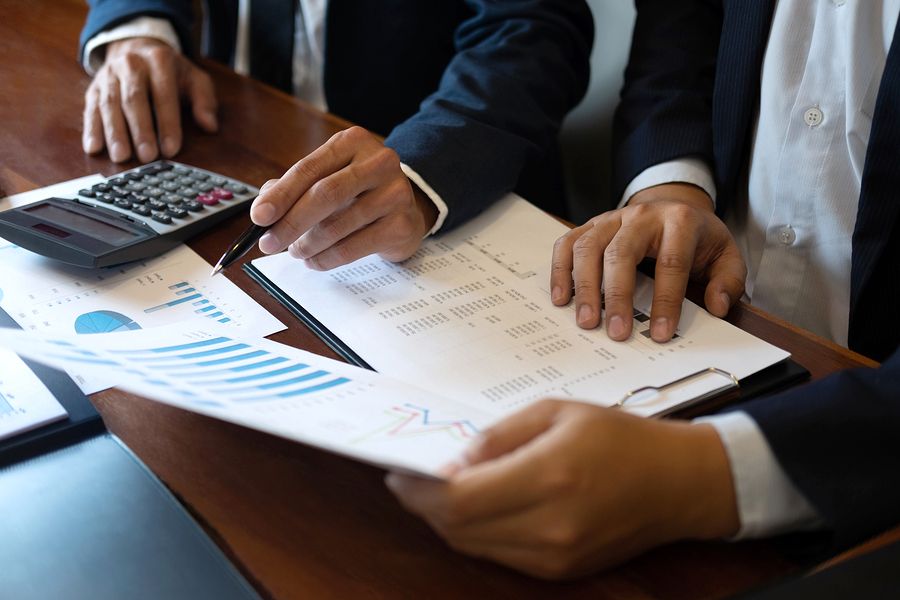 How Can SageFund Help You Sell Your FBA Business?
SageFund is a part of SageGroup, an ecosystem for Amazon sellers, having profound experience in Amazon business and on the e-commerce market.
With SageFund you will:
Connect with the top business buyers
You will be introduced to the leading companies who buy Amazon businesses.
Save time
You don't need to communicate with hundreds of buyers. SageFund's team will find the best deal for you.
Get the best offer possible
With us, you'll get the best offer, reliable buyer, and fair price.
How to Sell Your Amazon Business with SageFund?
The essential steps to selling your business are as follows:
Step 1. Comprehensive business audit
Your business data analytics is evaluated, overall business valuation is made. The best offer is provided. The business price estimation comes with an average valuation multiplier of 2,5 to 4,5.
Step 2. Due diligence
The buyer estimates the main Amazon business metrics, manufacturer base, marketing indicators, and risk factors.
Step 3. Legal documents
All necessary legal documents are concluded.
Step 4. Deal closing and fund transfer
The deal is done and money is transferred to your account.
The average deal closing time is 1,5 - 2 months.
If you are thinking of selling your Amazon business and don't know where to start, SageFund is here to help you. You are welcome to contact us now.