Aloha, Amazon Seller!
Do you have a startup and don't know how to sell it? Follow our guide and learn what Amazon launchpad is and how to use it for your startup products on Amazon.
Amazon.com is a marketplace supporting all kinds of vendors and brands, big and small businesses, high-tech and traditional product sales to deliver the best possible customer services. The policy of the e-commerce giant is aimed at supporting everyone who has a new creative product or a startup.
On Amazon, those who want to promote a startup will find a variety of marketing and commercial tools to bring their business to success. One of those tools specifically created for the small businesses who want to introduce innovative products to the market is the Amazon launchpad program, or simply Launchpad, which is a platform as a service on Amazon.
In this post we will discuss what is Amazon Launchpad, what do you need for a Launchpad, how do Launchpads work, and what does a Launchpad do.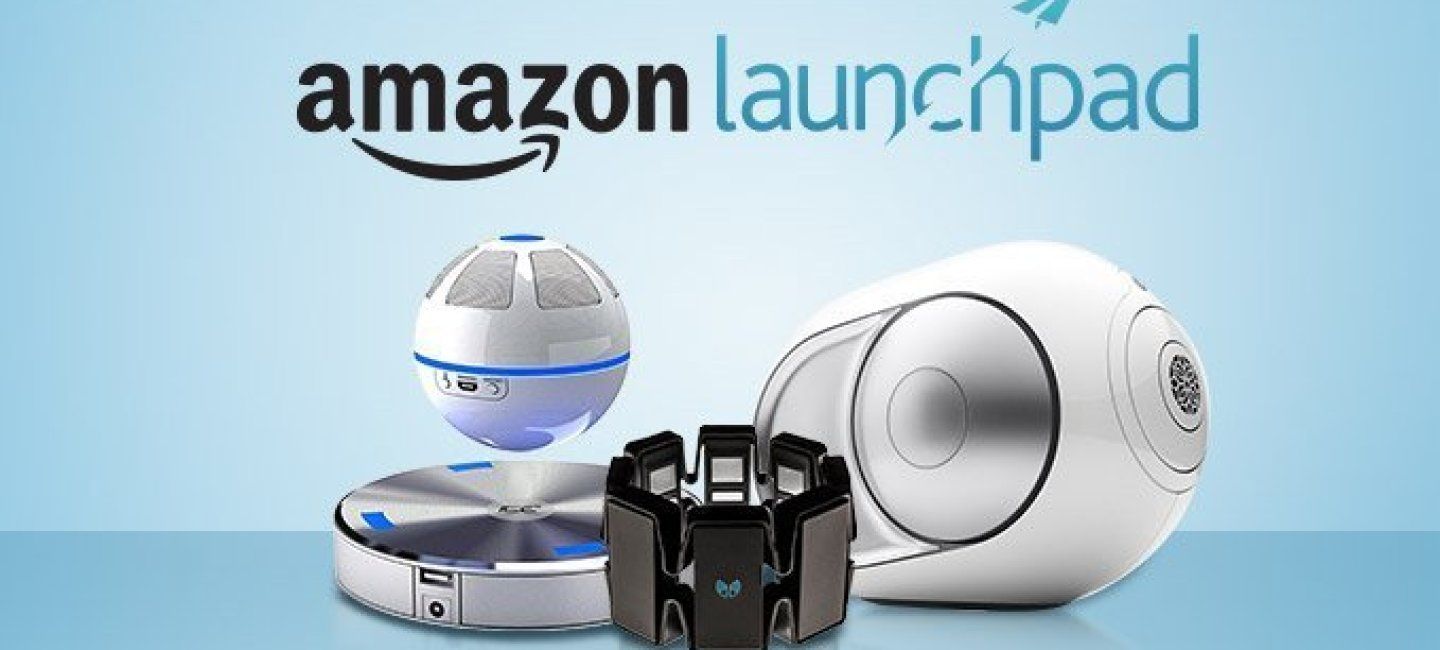 What Is Amazon Launchpad?
Amazon Launchpad is a platform within a marketplace for those who want to sell and buy innovative products from vetted startups. For both parties, as well as for Amazon itself, it's a win-win game: the customers who are looking for unique technological solutions would get access to a variety of cutting-edge items designed by the startuppers offering reliable and quality products, while the startuppers not only get access to a multimillion customer base, but also receive onboarding assistance, marketing support, and brand HQ. Amazon, in turn, attracts new customers to the marketplace and increases customer satisfaction, which is declared to be the main purpose of Amazon's customer-centric strategy.
Amz Launchpad helps build sales for those ambitious startups who want to promote innovative products to the early adopters of new technological solutions of all kinds. Amazon gives a priority to the businesses funded by crowdfunding platforms, venture capital firms, and other startup project accelerators, however, you can come up with a completely new unique product and apply for the program.
That said please mind that Launch pad Amazon program comes with a cost, and you need to go through an approval process.
What Are the Launchpad Benefits for Your Business?
The first question you would ask yourself is: What's a launchpad advantage and how can it help my business?'
Amz Launchpad offers extra options in addition to standard Seller Central tools:
An Amazon support consultant, who would explain how things work on the marketplace, share knowledge about Amazon processes and hidden rocks of Amazon business.
Sponsored Products advisor, who would guide you through the Amazon advertising tools, help you set your PPC campaigns, explain the importance of Amazon SEO and A10 Algorithm, etc.
Premium A+ Content: while all registered brands have access to A+ Content, Premium A+ Content is normally available to only premium sellers. Launchpad program members, though, have access to this feature as well.
Additional placements: Launchpad participants can showcase their products on the Amazon Launchpad category page, Amazon Launchpad new releases page, and the standard new releases page. This helps increase visibility and brand awareness.
Email newsletter promotion: this feature is Amazon mailing to the buyers of the Launchpad program. Amazon would include your product on the mailing list, thus promoting it to the target audience of your potential customers.
Thematic campaigns on Amazon: if your product fits in the category which falls under Amazon's marketing campaign, they will feature it on a dedicated page.
Self-service business insights report: is a number of market intelligence reports provides giving you an analytical tool to review your product metrics and launchpads for sale.

Who Can Apply for Amazon Launchpad?
All sellers and brand owners can apply for participation in the Launchpad Program with the innovative product as long as your products are registered in the Amazon Brand Registry.
To apply to Launchpad, you should:
Be a new seller in Amazon's store, meaning you listed your first product in Amazon's store less than 3 years ago and your brand's trailing 12-month gross merchandise sales is less than $5 million.
Be the brand owner of products you list in Amazon's store.
During your participation in Launchpad you are required to:
Fulfill customer orders for your product using Fulfillment by Amazon or Seller Fulfilled Prime;
Maintain a Professional selling plan;
Your account must be in good standing, including maintaining:
Order Defect Rate of 1% or less;
Cancellation Rate of 2.5% or less; and
Late Shipment Rate of 4% or less.
What is Launchpad Product You Can Sell?
As said, the main criterium for the Launchpad product is that it should bring any innovative approach and target the new tech seekers. However, the top five categories for Launchpad products are quite traditional: Health & Personal Care, Home, Grocery, Toys, and Kitchen. Amazon also promotes Electronics, Sports & Outdoors, and Clothing & Accessories categories.
The main principle is that your product should bring up a fresh solution or help look at a problem from a different angle. You can find a lot of Launchpad product ideas on crowdfunding sites.
The best sellers of Amazon Launchpad you can find here.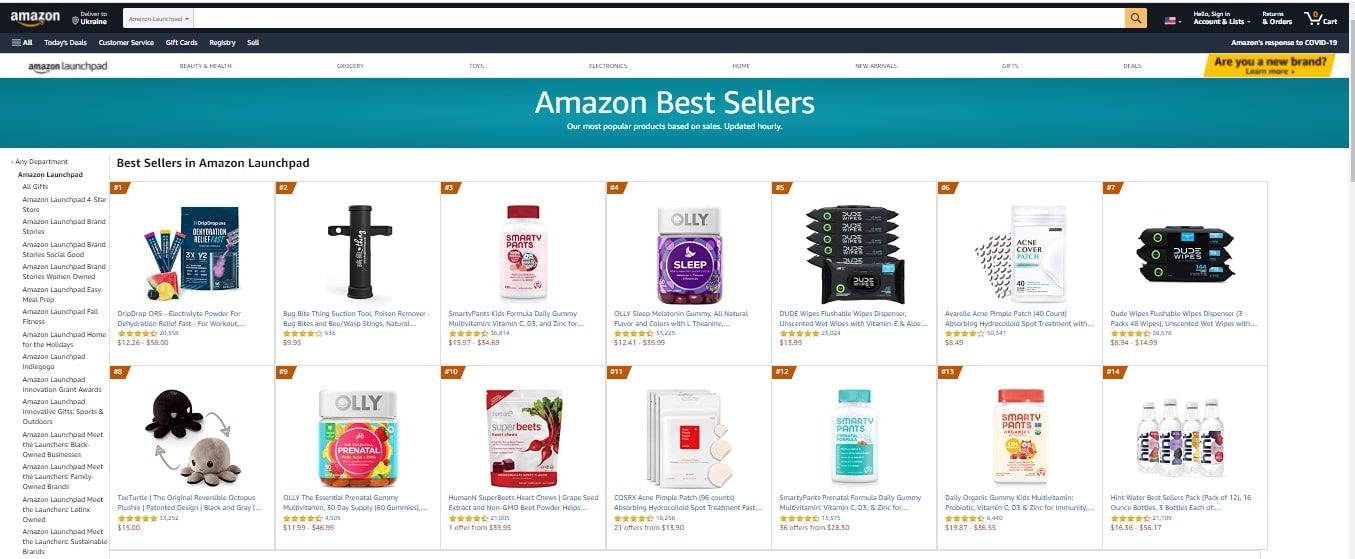 How Much Does Participation in Amazon Launchpad Cost?
If your Selling on Amazon account is accepted into a Launchpad Program, a 5% premium will be added to the Referral Fees described on the Selling on Amazon Fee Schedule. Fees are applied at the account level.
If during your participation in the program, your trailing 12-month gross merchandise sales exceed $1 million, Amazon may lower your 5% premium to 3% beginning the following month and maintain this 3% premium so long as your trailing 12 months gross merchandise sales exceed $1 million.
After 12 months, you can cancel your subscription to the program by giving 30 days' advance notice. In turn, Amazon can terminate your participation at any time if they think you don't conform with their criteria.
How to Use a Launch Pad and Become a Participant?
In order to enroll in the Amazon Launchpad Program, you need to go to the Amazon Launchpad Program pageand fill in a registration form, where you are requested to tell details about your company and business.
After you've filed your application, Amazon will come back with an approval or rejection.
For startuppers, it is extremely important to track business metrics and know your real profit. Monitoring figures is a key to maximizing profits and Return on Investment. Get your easy and visual business analytics with SelleRise's dashboards. Try them now, it's free.