Aloha, Amazon Seller!
A business based on sales has its own nuances when it comes to value for selling. Read this article to understand how much your Amazon business is worth.
Owning a successful business on Amazon.com means that you've invested a big part of yourself into your Amazon business, FBA product development, creating efficient retail sales channels, perfect listing, profitable storefront, Amazon warehouse inventory management, and many more things associated with the Amazon ecosystem, which grows day by day.
If your business brings you a big revenue, say, a million dollars or even pounds annually, you might think that if you ever consider selling it, its market price would automatically be very high. In reality, this is not always true, though 7-digit figures Amazon businesses are valued very high.
A very common mistake of Amazon sellers who consider selling their business is overvaluing it. The fact that you've put a lot of energy and effort into your Amazon 'baby' doesn't actually mean that the buyer will attach to it the same value as you do. And as far as the buyer is the one who invests money, you need to put yourself in their shoes and look at your business from their point of view.
Therefore, an accurate valuation of your business, its major metrics, Amazon product sales data, and potential needs to be done from the start, so that you are not disappointed with the offer from the investor later on. This is a prerequisite of a successful deal.
Even though you might not think of selling your business and don't ask yourself a question 'how much is my Amazon business worth', valuing a business to sell can be a good idea. Valuation will show you how healthy is your Amazon account, how efficient your product KPIs are performing, and a billion other data-based indicators.
What Are the Key Factors to Value Amazon Business?
The age and consistency of your business;
The business's net profit;
The type of Amazon business;
Owner involvement;
Revenue trends;
Diversification;
Control of product;
Email list and social media;
Product reviews.
The Age and Consistency of Your Business
For the buyer, it is very important how long you've been in the Amazon marketplace. The investor would look at the success story and predictability rather than the huge income, which is, though, valuable as well. They would consider stable sales and stay away from seasonal things or sales that drive short-term income.
As the buyer wants to recover his investment, he needs to be sure that the ROI is sustainable and when the business is several years old, they can see and analyze how it behaves to minimize risks. They want evidence that shoppers trust your brand, and that your items will perform in the long run. This is the reason why in general they would buy a business older than one year. If you have a business younger than one year, you can offer a discount to a buyer.
Type of Business
There are several types of business models on Amazon, they are either aimed at creating your own brand, or at reselling third-party products.
Reseller models are:
Wholesale;
Retail arbitrage;
Dropshipping.
Branded products are:
Private label;
Proprietary products.
When it comes to selling your Amazon store, the buyers would rather look into acquiring an FBA business, and Private label or proprietary products are more attractive for the investors, as far as you own and control the brand, supply chain, and the business process as a whole. The brand itself is an asset and the investor can hope that it will continue to sell in the future.
If you sell under any of the reselling models, like wholesale, retail arbitrage, or dropshipping, then your business is less attractive to the buyer. There are several reasons behind it, but the main one is that the investor doesn't have full control over the business he acquired. The investor can face increasing competition in the category, problems with the supply chain, and product performance can be an issue with time.
Net Profit
Size of your business and Net profit is one of the key metrics determining business attractiveness for the investors. However, neither it works like the more is the net profit, the more is multiple; nor the more is the net profit, the more attractive is my business. For instance, the investor who chooses between buying a $1 000 000 6-months old business and an $800 000 3-year-old business with a clear and consistent growth trend may prefer the latter, because the risks are lower and the business dynamics are clearer.
Here are the general value ranges of Amazon business:

Owner Involvement
When buying your business, investors would look into the efficiency of your business processes, how well it's organized, and how well are your employees and virtual assistants are incorporated in your operations. If you are spending too much time on the business, the processes are not working smoothly.
Revenue Trends
When the investor looks at your business, he wants to see a stable growing tendency. Therefore, it's important to show the black figures demonstrating a consistent rise in the generated profit.
Diversification
First of all, the wide portfolio of successfully selling products is considered a big plus. If you have only a couple of branded products that sell well, this can be considered a bottleneck. In the same way, if you buy from one or two suppliers, this type of concentration can be viewed as a business risk.
Secondly, the wider are your sales channels, the more income may come in.
Control of Product
As said above, there are certain business models on Amazon, like dropshipping, where you have almost no control over the product sales process. These businesses are traditionally considered risky acquisition assets. The buyer would prefer to have full control over the product behavior, therefore the FBA model is preferable.
Email List and Social Media
Customer communication and customer base are very important when it comes to brand awareness, as well as Social Media channels with a lot of viewers, are considered an asset. Affiliate marketing and influencer marketing increase product visibility and improve Amazon sales rank, bringing the products to the top of Amazon product search results, thus generating increased seller revenue.
Product Reviews
Positive reviews are seller feedbacks are not only the seller's and brand's reputation indicators. They are considered an Amazon account health indicator. Therefore, Amazon sellers are fighting hard to remove negative reviews, influencing the sales rank. No wonder the reviews are considered when the buyer valuates your Amazon account.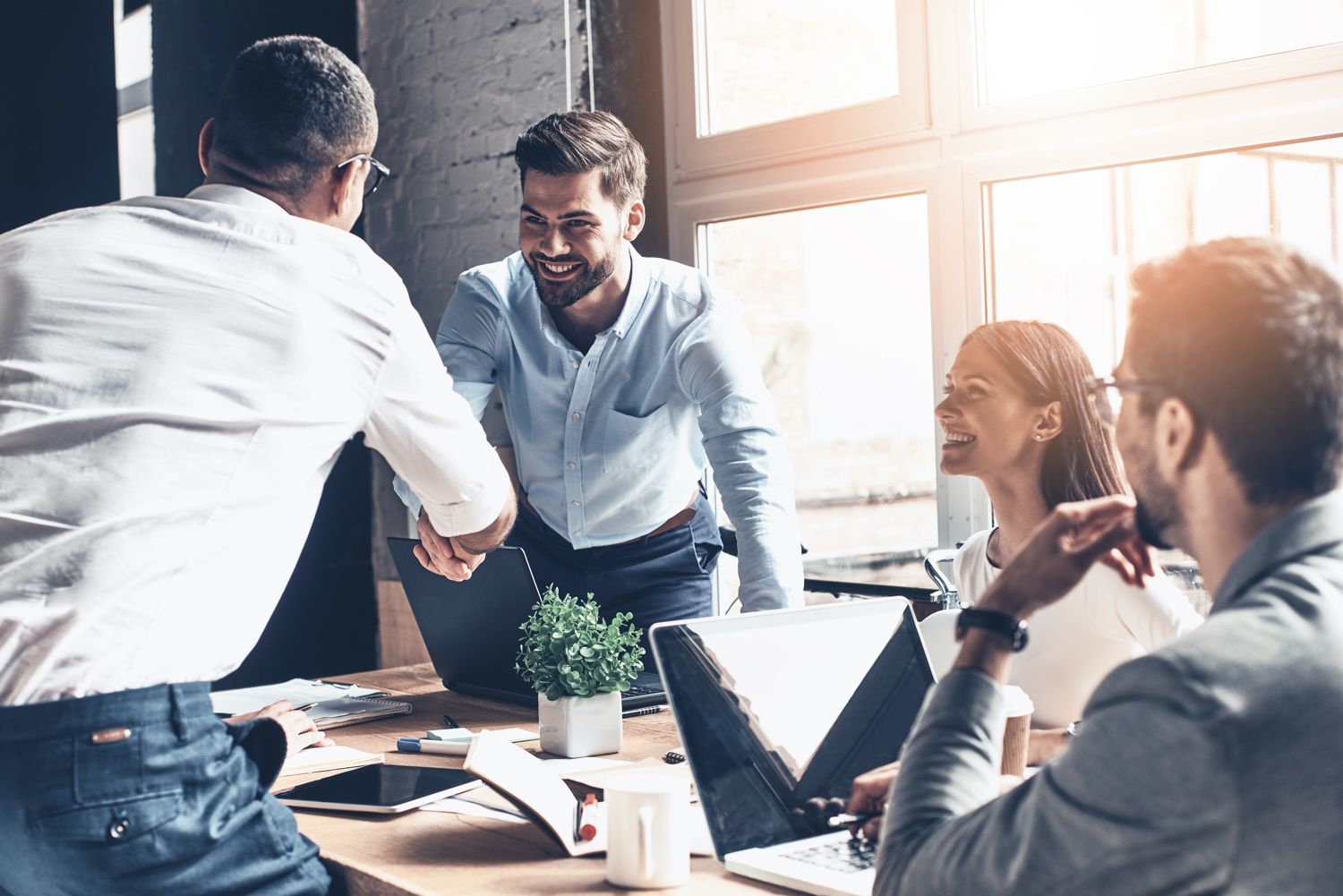 What Influences Your Amazon Business Value?
Every Amazon business is unique and has its own growth potential which may affect the applied multiple. When a buyer is investing in your business, he would ask professionals to make a valuation of your business metrics.
Bellow you can find the example of questions to be considered:
Financials
How old is the financial history of the business?
How has the gross and net income been trending for the last 1 to 3 years?
Can a new owner replicate the cost structure? Can they realize any savings?
Are there any anomalies in the financial history of the business?
Is the market demand evergreen?
Can all the revenue streams be transferred to a new owner?
How influential is the owner to the earnings power of the business?
How stable are earnings?
How complex is the cost structure?
Operations
How much of the owner's time is required to run the business?
What are the owner's responsibilities? Are there high technical requirements?
Are there employees or contractors in the business? How are they managed?
To what extent is there a key-person risk within the business?
Customer base
What is the customer acquisition cost?
What percentage of sales are from repeat customers?
Visibility
How do the business's products rank in Amazon?
How are the product reviews?
Niche
How competitive is the niche?
What are the barriers to entry?
Is the niche growing?
What are the recent trends and developments in the niche? What expansion options are available?
How well-funded are competitors?
Other
Are there physical assets or specific regional responsibilities with the business?
Are there any licensing requirements in order to run the business?
Does it infringe on any trademarks?
Does the business offer any unique advantages?
Is intellectual property protective?
Are products sold under the business's brand or does the business sell already branded products?
How to Value a Business Based on Sales?
Value of business based on sales is applied when you'd like to determine a median value of your business, to take a preliminary decision whether it's worth selling or not. We already mentioned a lot of factors that can influence a business multiple applied in your deal.
To value a business based on sales, the average price estimation usually ranges from 2.5 to 4.5 multiple times the 12-month average monthly net profit.
The multiple is the higher, the higher the buyer is valuing a business based on sales and other sales metrics and risks.
To estimate your Amazon FBA earnings, you can use the seller discretionary earnings (SDE) valuation method or Earnings before interest, taxes, depreciation, and amortization (EBITDA), depending on the scale of your business.
To get the SDE, use the formula: Revenue – Cost of Goods Sold – Operating Expenses + Owner Salary.
This method is applied to businesses valued at $5,000,000 or less.
Earnings before interest, taxes, depreciation, and amortization (EBITDA) is another method to estimate your Amazon FBA earnings. It is applied to evaluate the profitability of a business, and it's used for businesses valued at over $5,000,000. When using any of these methods, you need to consider add-backs.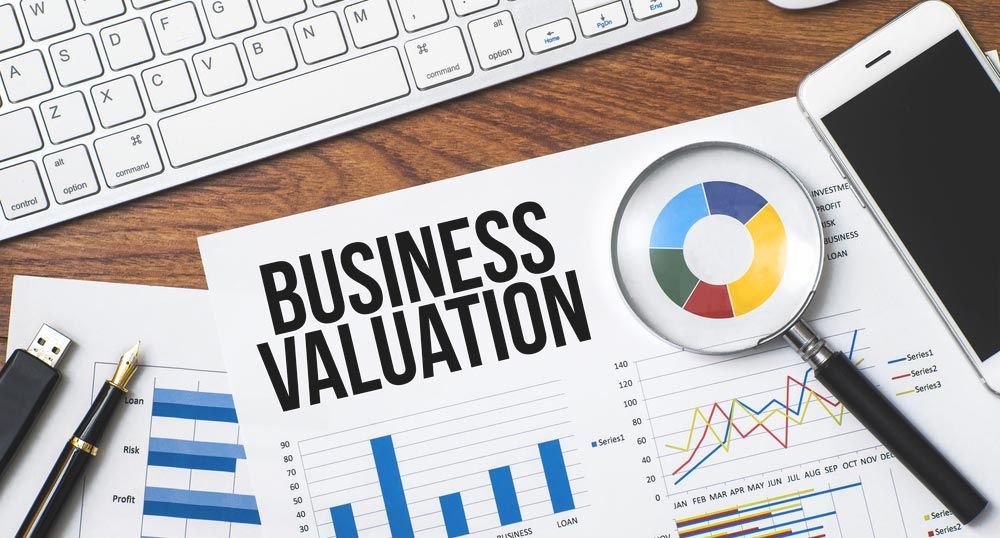 How To Make Your Business More Attractive to Buyers?
If you made a valuation of your business and found out that there are certain KPIs or sales processes you can improve, you can add value to your Amazon business by reviewing and enhancing them. Optimized listing and efficient processes will definitely make your business more attractive to potential buyers.
Accurate Numbers
You need to always keep track of your main business metrics and product KPIs. The trends should be growing and you should be able to show positive tendencies and growth potential of your Amazon store. If you can show evidence of your business's consistency and smooth operations, this will add value to the investor.
Another part is net profit, profitability, and expenses, especially when it comes to Amazon fees. Constant monitoring of your expenses is very important as it directly influences profitability.
Perfect Listings
Make sure that your listings are optimized, updated, that you included all researched keywords and backend keywords, high-quality product images, bullets, videos, A+ content, customer reviews, and all other things that create a perfect product listing. Even if you will not sell your business right now, it will drive more traffic to the listing.
Optimized Supplier Chain
Review your manufacturer and supply channels and see if they are functioning properly. If you have good relationships with the manufacturers you can transfer to the buyer, if they are reliable, flexible, supply quality, and deliver your consignments on time – this will be valued when your business is valuated.
Product Diversification
As we said above, if you have a strong brand, but a narrow portfolio, this might be considered a business risk. The buyers would consider it more attractive if you have a variety of products in your store. Moreover, if they can find a lot of different items they can navigate between, this increases brand awareness and the time they spend visiting your listings. A wide portfolio enhances trust in the brand name as well.
Multiple Sales Channels
Listing your products in multiple marketplaces on Amazon, as well as on the other platforms, increases the visibility and profitability of your business. Selling of Shopify, Walmart, or eBay extends customer base and boosts profit.