Aloha, Amazon Seller!
What is a business mentor? What does a mentor do in business? And how to find the right mentor for your business? All answers you can find in our article.
When an entrepreneur starts his own business on Amazon, he faces a lot of challenges, starting from building up a business strategy, and lining up company processes, to organizing financial operations and paying taxes. This is especially true for first-time small business entrepreneurs, who would like to build their career as independent business owners, but are not really sure how things work out there in the market.
Not all people are equally competent in all business areas, which means that when starting and developing your business you will have a lot of questions. It's common knowledge that smart learn from other people's mistakes, therefore in some cases, it's a good idea to have some advice or guidance to avoid these mistakes having in mind that some of them might end fatally for your business.
One of the good ways to maneuver between reefs in a stormy sea of business is to get yourself a mentor – a person who will share with you his experiences, give some tips on what you need to improve, and help you avoid critical mistakes. Building an interpersonal relationship with such a person is important since you get personalized and consistent support from someone who has competence in your business area.
Of over 180 business owners whose businesses survived for five or more years, 70% underwent mentoring, which is double the rate of businesses that didn't have the advantage of a mentor. Moreover, 55% of businesses also feel that mentoring has a positive impact on their profits.
In this blog, we are going to discuss who can be your e-commerce mentor and how to find a business mentor.
What Is a Business Mentor?
A mentor is a person that has the competence and experience you lack as a newbie in the business and wishes to give you assistance and support on the road to success.
The business mentor understands how e-commerce business works, which tools you need to apply, and how to deal with complicated processes on Amazon.
There is a certain confusion when it comes to the terms 'mentor' and 'consultant'. They are not one and the same thing. When you hire a consultant, you pay them for the assigned services in the scope defined by you, while mentors won't charge you a fee for their assistance and don't work for you. They are more of a good acquaintance or an older relative who is eager to help you because they see growth potential in you and want to share their experience.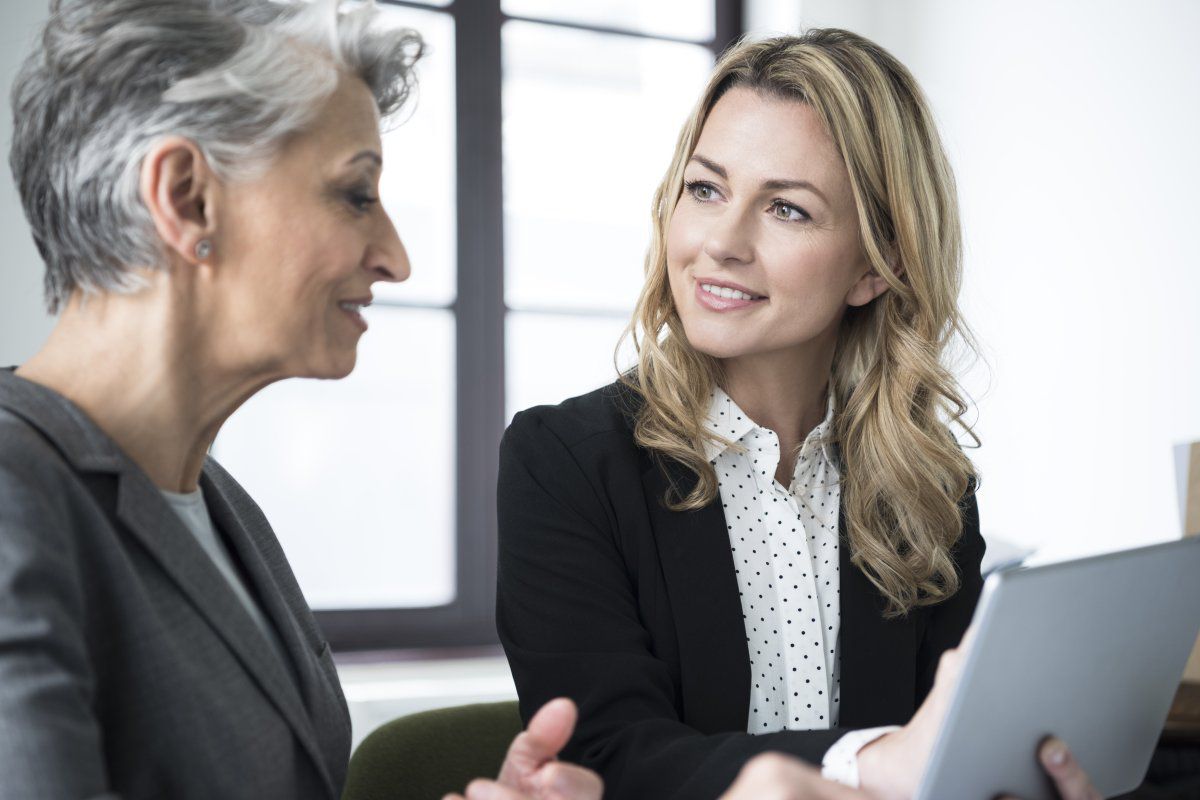 What Are the Good Business Mentor's Qualities?
When you made up your mind to find a business mentor you can start your search by defining what you need.
A good mentor should:
Have experience in e-commerce and your business area;
Be analytical, explain the rules of the game in your business;
Be willing to help;
Willing to share skills and expertise;
Questioning what you do and letting you find the right answers under his guidance;
Be a good listener;
Be a person you trust;
Take an interest in your professional and personal development.
What Does a Mentor Do In Business?
In short, business mentorship provides you with support and helps you avoid mistakes. A lot of successful businessmen have benefited from mentorship.
To your business, mentors:
Give online business mentoring;
Help you create your product strategy;
Explain to you how to start selling and find a good product;
Give you advice as to what products to avoid;
Give you guidance on how to develop your brand and store;
Share knowledge and experience as to how things work on Amazon and potential weak points in your business;
Help you define and correct your mistakes.
It is also desirable, that your mentor has expertise in your business area. For instance, if you are doing to do dropshipping on Amazon, you should be looking for dropshipping mentors.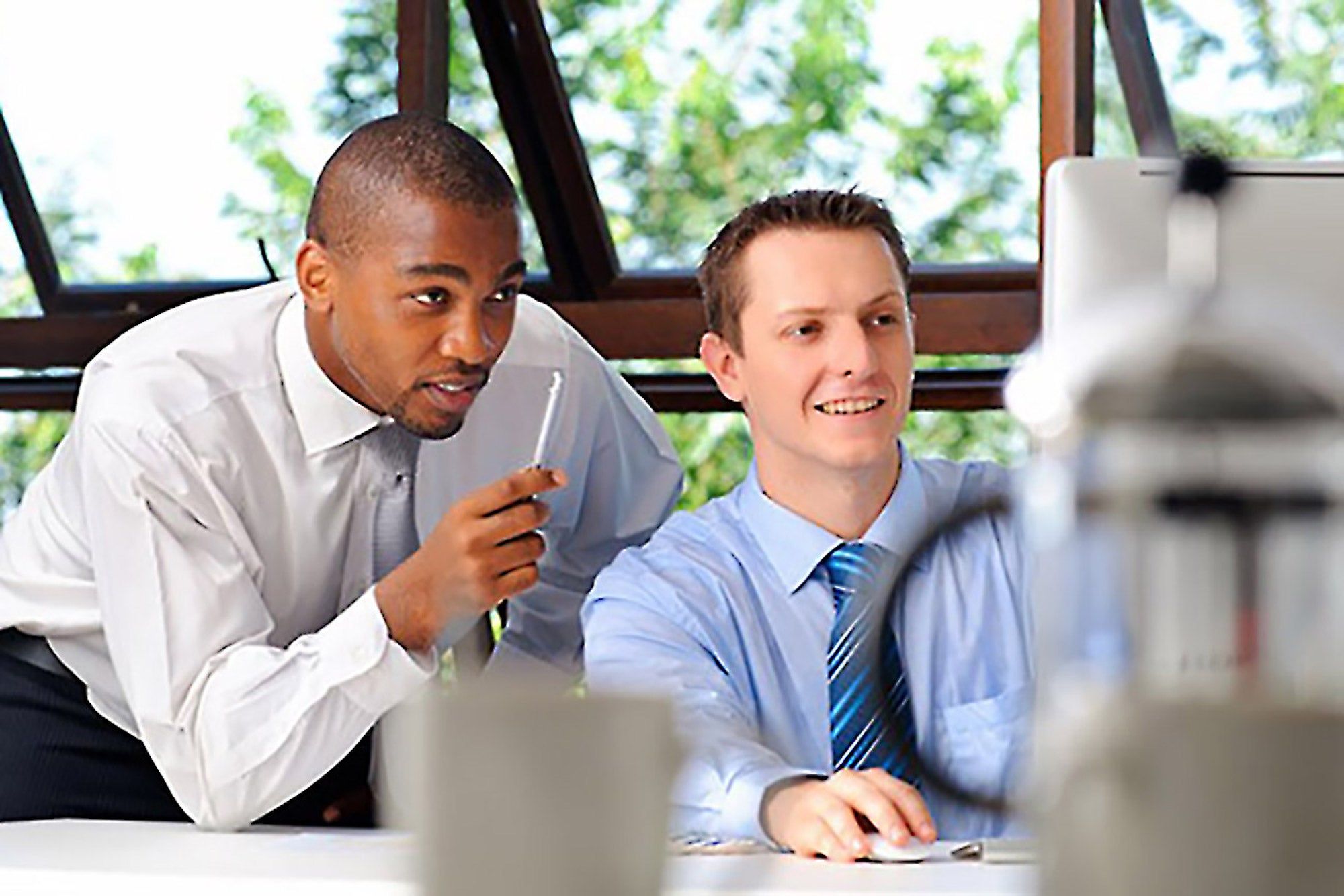 How to Find a Business Mentor?
There are many different places where you can find a business mentor. You can use social networks or any platform offering help from mentors. Equally, one of your relatives or friends can become a mentor.
Here are the 8 places for finding mentors.
1. Online and offline networking events
You can meet experienced entrepreneurs at different events where they discuss business. There are websites like Meetup or Eventbrite, where you can choose your area of interest and find the list of events.
2. LinkedIn
LinkedIn is a good place for making professional contacts or searching for career upgrades. It's the world's largest professional network with 774+ million members in more than 200 countries and territories worldwide, and that's a good place for finding the right mentor. Even if you don't know a person, you can reach out to them directly with a connection request.
3. Twitter or Facebook
A lot of your potential mentors have accounts on social media platforms like Twitter or Facebook. Similar to LinkedIn, you can create a profile if you don't have one, and reach out to a person you think is a good potential mentor for you.
4. Forums and online communities
There are a lot of online communities for Amazon sellers, many of them also have you can find on social media platforms like Facebook. Some of them are for members only, so you would need to join them. Reddit is also a good place to look for an experienced mentor.
5. Professional Association
Professional associations are non-profit groups for a certain industry or profession. It's a good idea to join a professional association and look for a mentor there because they are dedicated to a specific industry. You can look for professional associations in your industry by visiting CareerOneStop, a service sponsored by the U.S. Department of Labor.
6. Mentor websites
SCORE is a website that matches you with an experienced mentor to receive free advice for your business. As a partner of the Small Business Association, SCORE has a mentorship program that can be used either in person or online. Micromentor is another website that connects mentors with mentees for free.
7. Mentor support organizations
There are a number of organizations providing support and mentors for businesses, including America's Small Business Development Center, Association of Women's Business Centers (AWBC), Veteran Business Outreach Center (VBOC), and Minority Business Development Agency (MBDA) Business Center. You can reach out for one of those and see if they can assist you with finding a mentor.
8. Clarity call
Clarity call is a paid service, however, you can receive high-on-demand consultant calls with experienced professionals and entrepreneurs. The topical call will cost you around $1 to $10 a minute.
5 Steps to Find the Right Mentor
There is no standardized way to find your mentor. A lot depends on your targets and selections criteria.
Step 1. Define Your Needs
Ask yourself what exactly you need from your mentor, Also, consider what matches your style best.
Step 2. Outline the Qualities you Want in a Mentor
We discussed above what generally makes a good mentor, however, think about what is most important in a mentor for you personally.
Step 3. Make an Informed Search
As we discussed above, there are many places for looking for a mentor. You should decide which places work best for you and your business goals.
Step 4. Review Your Community and Network
During your life, you make a lot of friends and acquaintances. Think about people you know, consider your family and colleagues as well. This could be the right choice since you already know these people and can trust them.
Step 5. Become a Good Mentee
After you've identified a potential mentor, it is very important to build a relationship built on trust and understanding. You need to work on relationships, bring value to them and show gratitude. In that case, it's a win-win game.
Finding the right mentor for your business is tricky and requires a lot of effort. However, it's not less important to monitor the efficiency of all your product business metrics. On Amazon, you always need to stay on top of all your product KPIs. To do that, you need to constantly monitor your main business metrics to maintain and grow your product. Keeping track of your figures is a key to maximizing your profits. Get your easy and visual business analytics with SelleRise's dashboards. Try them now, it's free.