Aloha, Amazon Seller!
What is retail arbitrage on Amazon? How can it help increase sales and grow business? Read more in our complete guide about Amazon FBA retail arbitrage.
On Amazon.com, a lot of merchants are resellers. Not always will you have your own manufactured products, like handmade. Moreover, not every product you can produce if you don't have a plant. If you do, then most likely you are a manufacturer or a supplier, and not an Amazon seller. It is not very likely you do both.
Reselling is a very popular type of online sale since there can be an essential price gap between different markets, like the U.S.A. and China. You can even find products with much cheaper prices sold across different platforms. This principle of variation in prices underlies different types of resale sales on Amazon - retail arbitrage, wholesale, and dropshipping. A seller finds a profitable target niche for their product and arranges for the shipping via Amazon to the customer by means of the FBA or FBM method.
If you are starting to sell on Amazon, some of these resale types can be a good start since you don't need to have tremendous capital upfront.
In this blog, we're talking about retail arbitrage on Amazon and will provide a step-by-step guide in Amazon reselling.
What Is Retail Arbitrage?
Retail arbitrage is a sales model when a merchant purchases discounted or cheaper priced items through retailers (including online retailers) and sell them on Amazon.
For instance, if you find a product on eBay that costs $7, source it from a retailer, and sell it on Amazon for $14, this will be a retail arbitrage sale.
If a merchant finds an item online and resells it, this is called "online arbitrage".
Is It Legal to Resel on Amazon?
Yes, reselling is legal. Any product purchased legally from a manufacturer or distributor can be sold. You just need to make sure that you're not violating copyright or trademark law. Also, see to it that a product you're going to sell is not a counterfeit, since Amazon is very strict when it comes to counterfeiting, and may suspend your account. Ensure also, that an item doesn't belong to one of the restricted categories on Amazon, since restrictions may vary across different platforms and markets. If a category is restriced on Amazon, you may need the approval to sell it.
How Does Retail Arbitrage Amazon Differ from Оther Amazon Sales Models?
Retail arbitrage model does not require substantial upfront investments, like in the case of wholesale and private label models, and allows more control over sales process compared to dropshipping. It is a good choice for those who want to scale their business gradually, or can be a compliment to other models.
Wholesale
The wholesale selling model on Amazon refers to purchasing products in bulk directly from a manufacturer or distributor at a discounted price and reselling them on Amazon for a retail price. This method requires essential capital upfront since to get a discount you will need to buy big volumes.
Dropshipping
Amazon dropshipping is another sales model when a merchant publishes a listing on his store, receives an order from the customer, and asks a supplier to send it to them directly. A profit margin with this model is generated from the difference between the wholesale price of a supplier and the seller's retail price he sets on Amazon. This model is a good fit for beginners because you don't need to care about inventory management, however, you have very little control over the sales process, meaning that if something goes wrong, you have limited tools to improve the situation.
Private Label
A private label is a sales model in which a merchant finds a product in high demand and creates their own product label or a brand out of it by introducing some modifications. This model adds value to your seller account because a brand is considered an intangible asset. A big plus of this model is that you can enroll in an Amazon Amazon Brand Registry to increase your sales. However, creating your own brand requires upfront capital to get started and takes time to develop.
Handmade
Handmade is a model in which a seller has created or crafted their own items and lists them on Amazon.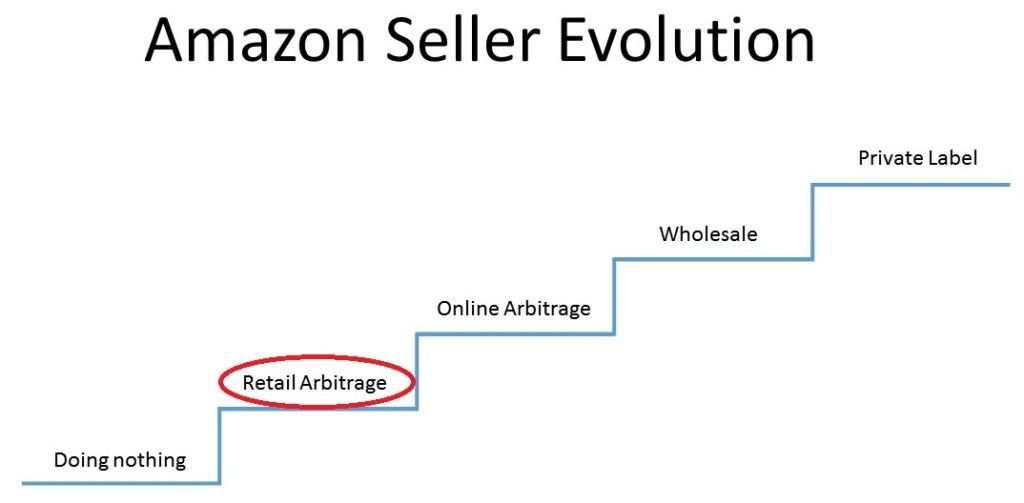 What Are the Advantages of Retail Arbitrage Amazon over other Sales Models?
In short, selling retail arbitrage on Amazon is quicker, requires fewer upfront funds, and implies lower risk compared to other business models.
Faster to Launch
With retail arbutrage, you can start selling your product more or less as soon as you've found it and purchased your inventory. You send it to Amazon, list it, and launch sales. Compared to the private label model, in which you need to make product research, find a manufacturer, create a logo and packaging design, and finally produce an item, it's far quicker.
Lower Startup Cost
Compared to the wholesale model or private label, in retail arbitrage you don't need to invest a lot of funds upfront, you can scale your business as your sales and profits grow. With this model, you can launch sales on almost any budget. Also, you can combine Amazon FBA retail arbitrage with other sales models.
According to stats, 38% of retail arbitrage sellers also run a wholesale business, and 30% also sell private label.
Lower-risk
With arbitrage Amazon, you typically resell items either from established brands, or those in high demand, which means that you don't need to put a lot of effort into convincing shoppers to buy them, and the risk of failure is lower compared to private label. In addition, you are much more in control of the sales process compared to dropshipping.
How to Resell on Amazon?
To start Amazon reselling you need to follow several steps, you will find them below. Basically, you need to select a product to sell, find a supplier, register an Amazon account, and list a product on the platform.
Step 1. Find a Product You're Going to Resell
This is the most important and difficult step. There are a lot of seller tools on the market to help you do that, and there are several principles that are recommended to follow.
8 Tips to find the product that sells on Amazon
Avoid items with the extremely high competition;
Select products under 100,000 sales rank;
Select product with good profit margin / ROI;
Avoid complex design, oversize and easily broken items;
Avoid extremely seasonal items;
Avoid licensed or restricted category products;
Check if the product is allowed to sell in the selected marketplace;
Look for discounted products to increase profit margin.
10 Tips for the product categories that sell on Amazon
Retai arbitrage product categories in demand to resell on Amazon:
Home & Kitchen;
Toys & Games;
Books;
Beauty & Personal Care;
Grocery & Gourmet Food;
Health, Household, & Baby;
Kitchen & Dining;
Baby;
Office Products;
Pet Supplies.
Places to Find Reselling Amazon Products
There are various approaches to finding reselling products. You can find them on best-seller or trending lists, on Alibaba, eBay, or other platforms. Additionally, you can make research of customer reviews on e-commerce sites and consumer forums and outline the products gaining popularity. One more approach is to do keyword research and go through high-rank keywords. Look for discounted products.
20 Places to Find Reselling Products
Walmart;
Dollardays.com;
Target;
Liquidation.com;
Kohl's;
Big Lots;
Marshalls;
Gabes;
Ross;
Tuesday Morning;
TJ Maxx
Price Master;
Homegoods;
Dick's Sporting Goods;
World Wide Brands;
Dollar General;
SaleHoo;
CVS;
Burlington;
Lotus Light.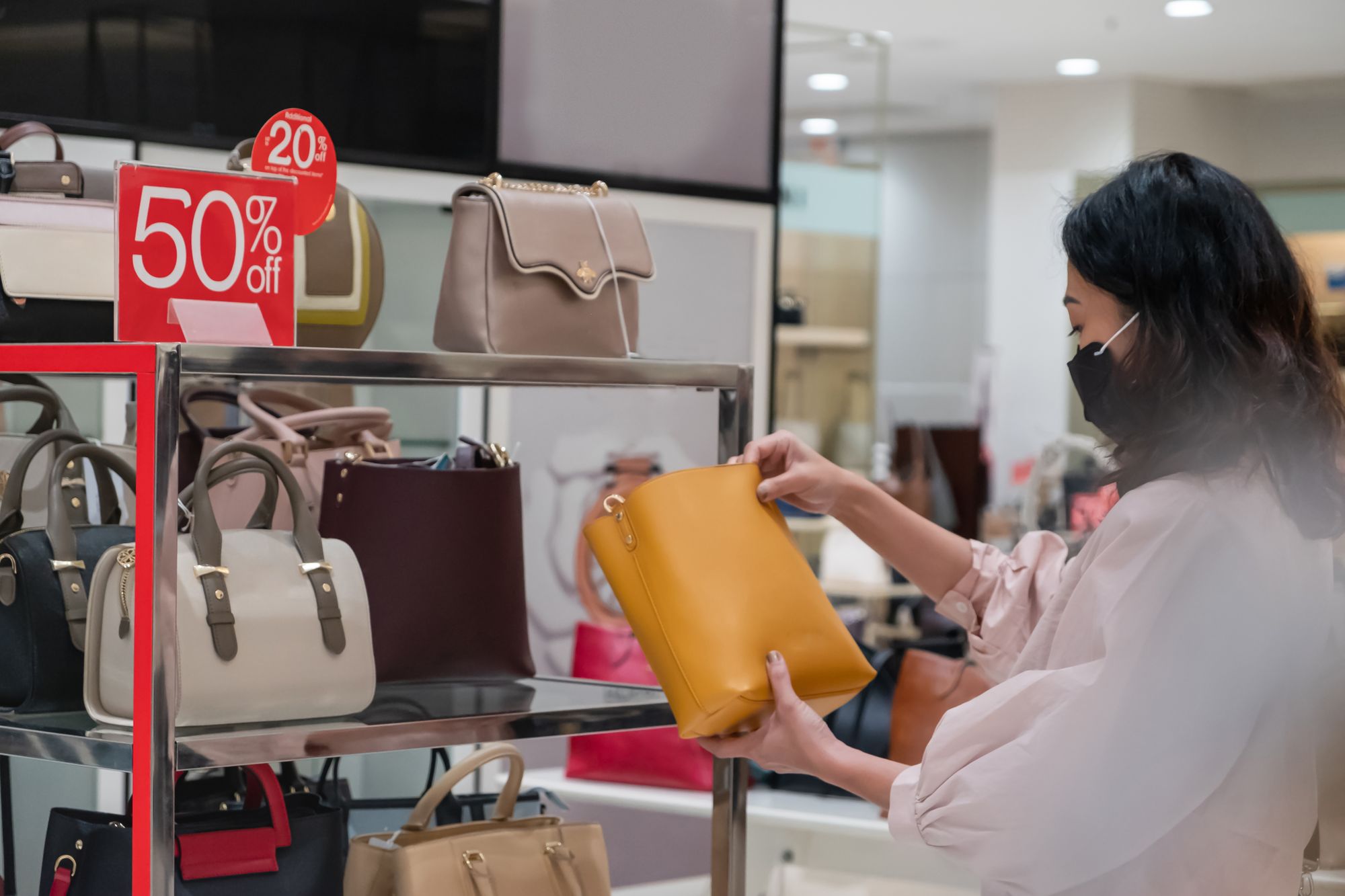 Step 2. Select a Supplier
Very often when you make a search for a product you will see multiple results. Select a reliable supplier for your product.
8 Tips to Consider When Selecting a Supplier:
Look at shipping duration;
Find out how they track the packages;
See which shipping company they use;
Ensure the return policy is clear;
Check availability of liability insurance certificate;
Find out what happens if the product is lost;
Check all standard documents and certificates;
Read references from those who have used the service.
Step 3. Register an Amazon Seller Account
In order to start your sales on Amazon, you'll need to create an Amazon Seller Central account.
On Amazon, you can register two types of accounts: an individual account or a professional account. If you select a Professional account, you'll have to pay $39.99 per month, while if you chose an Individual account, you'll have to pay a $0.99 fee per sale. That means that if you make more than 40 sales a month, a Professional account saves you money. Moreover, Amazon offers advanced seller tools to Professional account owners, including order reports, Buy Box eligibility, inventory tools, etc.
Step 4. List Products on Amazon
First, you need to check if your product exists on Amazon. If the product you want to sell does not exist on Amazon, before listing it, you will need to create and optimize your listing, so that shoppers can find it, clearly understand the most important details about the product, and find out how it looks like. Unlike in traditional brick-and-mortar stores, shoppers can't see and touch a product first-hand, therefore the pictures should be of good quality, and information should be structured and distinct. Also, search terms need to be in for the shoppers to be able to find a product.
An optimized listing should contain:
High-quality images / video;
Highly-ranked keywords;
Clear product descriptions and informational bullets;
A+ content;
More than 20 reviews with 4-star ratings and up.
If a product you want to sell already exists on Amazon, you should match it to the existing listing.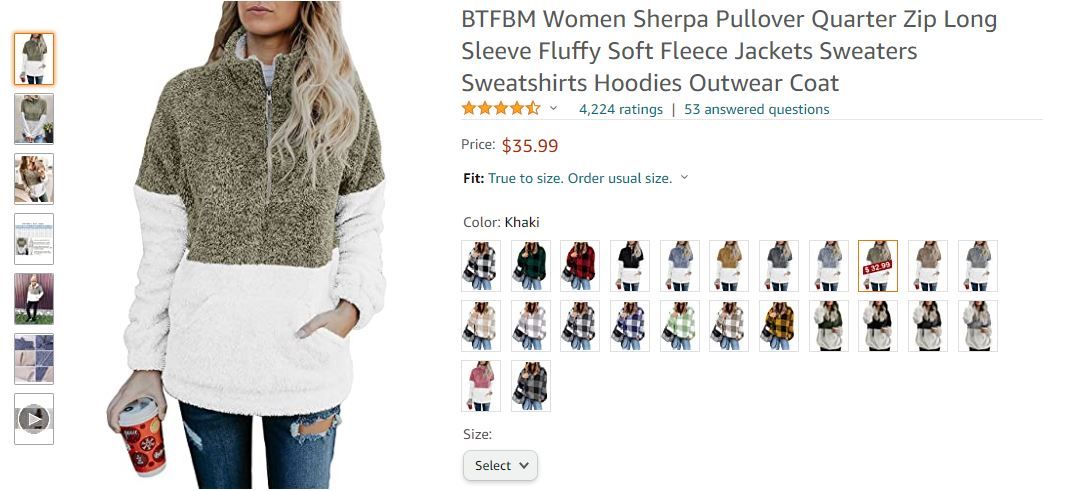 How to List Products on Amazon
As said, with the product already listed on Amazon you need to match to the existing listing, find the listing you are going to sell on, copy its ASIN and add it to your catalog in Seller Central.
Choose "New" condition and click "Sell this product";
Click "Save and finish," for a listing within your Manage Inventory to be created;
The status will be "Inactive" until you have any inventory at Amazon's warehouse.