Aloha, Amazon Seller!
Each of you knows how much different are the sales approaches applied to FBA or FBM. When selecting different fulfillment types, either by Amazon or by Merchant, you have definitely considered your pros and cons for each ASIN and SKU. But then, of course, you need to see how healthy is each product and estimate FBA and FBM order performance separately.
If you've selected Fulfillment by Amazon for your orders, the marketplace takes care of the shipping and handling, storage, returns, and customer service. This is a very convenient fulfillment type, especially for those sellers who are making their first steps on the platform since you don't need to deal with inventory fulfillment. However, all Amazon's services come with a cost, and if you use FBA, you will be charged 80+ different fees, some of them being hidden.
If your inventory is Merchant Fulfilled, this means that you need to take care of the picking, packing, and shipping yourself or hire a 3PL company to ship your orders.
Given the different principles and price components behind these two fulfillment methods, you need to account for the FBM and FBA orders separately. Doing it manually is a tiring process, and mistakes may occur. Amazon sales tracker can help you with this. Amazon sales tracker is a tool helping you sort out between the FBA and FBM orders.
This is what you can do with the new SelleRise FBA / FBM Filter in one click. From now on you can distinguish between the FBA and FBM orders in your Seller Central and see all related sales analytics.
It could be done very fast and very simple. Let's go and see it.
What is FBA / FBM filter and how does it work?
SelleRise FBA / FBM filter helps you see sales figures for each of your FBA, FBM and FBA, and FBM orders and estimate their statistics.
This new SelleRise tool shows you FBA or FBM sales, orders, and units separately, their applicable and due Amazon refunds. You can visualize expenses, net profit, margin, or ROI for either your FBA or FBM orders, and for both if you wish.
In order to find out your FBA or FBM orders separately, you need to sign up with SelleRise and export your data from Amazon Seller Central to your SelleRise account.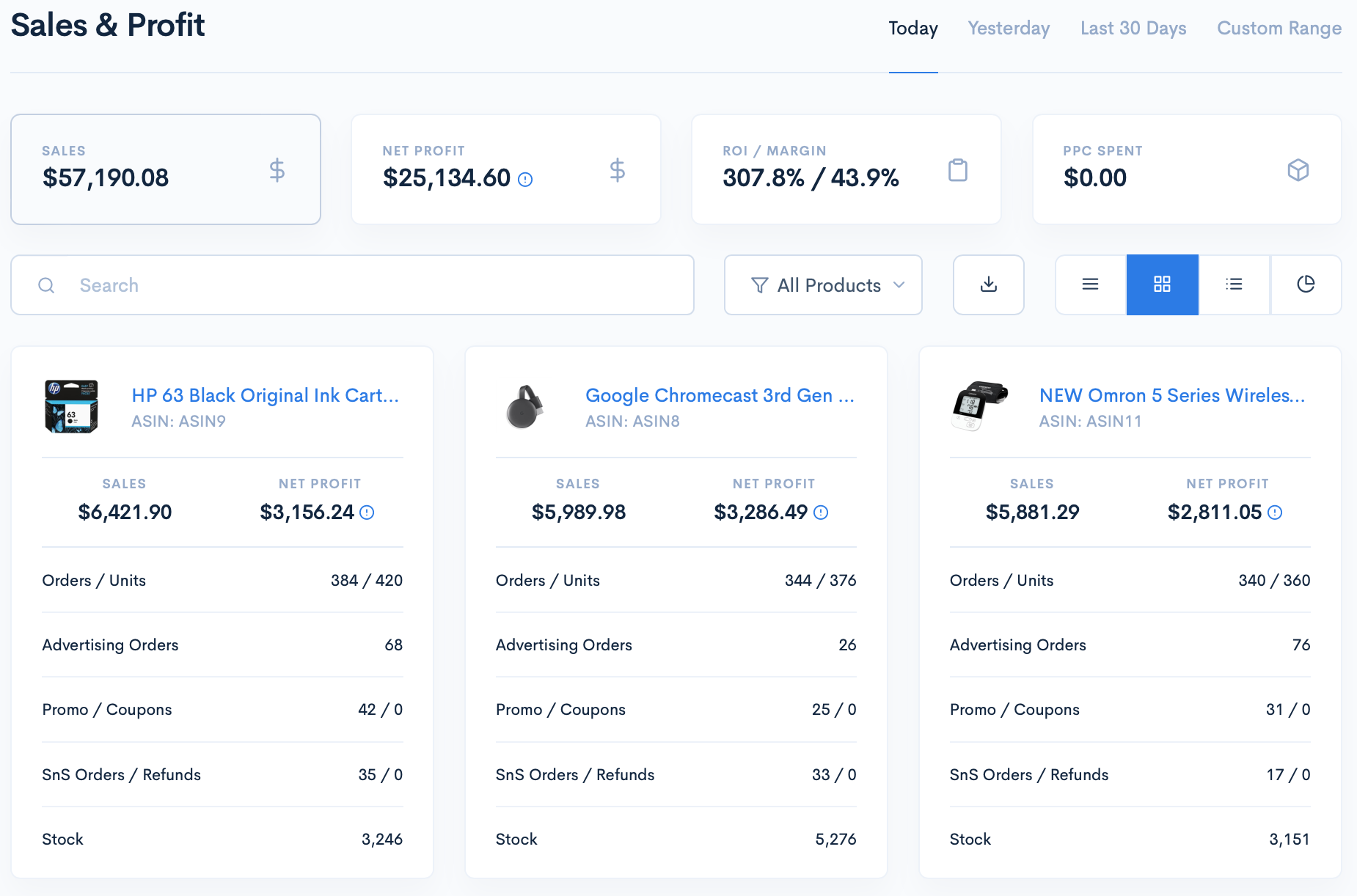 This is it!
Now you can also easily export your FBA or FBM numbers to an Excel spreadsheet in one click if you need.
Forget about endless time-consuming calculations leaving you with a headache.
Try SelleRise seller board.
Why do you need FBA / FBM filter?
The majority of Amazon sellers elaborate their own unique sales approaches to reach success on Amazon. And sure, successful business is all about exact figures.
Considering a very big difference in fulfillment approaches of FBA or FBM orders, you would normally need to separate them by fulfillment method to see the full picture of sales performance.
This is especially important if you have a lot of orders in your Seller Central and need to know the exact sales dynamics which, at the far end, shows how much money you earn now and how much you will earn in the future. It is a hard and boring job to do it manually, and our customers asked us to implement a feature of FBA / FBM filter.
Now you can easily see the performance of each FBA or FBM order or unit and understand how much you really earn with each fulfillment method. You can trace and compare which one suits better each of your ASINs and SKUs, having your numbers at hand.
Try SelleRise now and get free trial benefits!
It's a pretty good time to make sure it's the simplest service.