Aloha, Amazon Seller!
Setting up an Amazon store is fast and easy, but generating traffic is not. Here are 10 tips to help you use Amazon ads to generate traffic.
It's no secret that on Amazon essential part of your sales happens due to an effective Amazon marketing campaign and optimized Amazon advertising strategy. The reason for this is that there are so many products sold on Amazon.com, that to reach the target audience who will buy them your item, virtually lost among many others, including your competitors' analogs, it needs to be visible.
When your potential customers are looking for an item they want to buy, in the majority of the cases, they do a search on Amazon. As many as 89% of online buyers are more likely to buy from Amazon than on any other platform, and half of them, 47%, start their searches at Amazon rather than Google.
How Does Your Product Become Visible to Amazon Shoppers?
On Amazon, search sales are of two types - Organic (SEO) and Ad sales. Organic sales occur when a shopper buys your product due to better ranking on search results, determined by Amazon's proprietary A10 algorithm, which selects the items it considers the best match to the customer search based on a number of criteria and displays the search results to the shopper. Increasing organic sales implies Amazon Search Engine Optimization (SEO) with the keywords relevant to your product.
Ads sales (Amazon PPC sales) occur when a shopper buys your product through an advertisement. With the right Amazon advertising campaign strategy, you can achieve much better sales results compared to organic sales alone, therefore sellers commonly apply tools to boost both types. However, since ad sales, unlike organic sales, come with a price tag, you need to control their efficiency and optimize Amazon ads. To measure Amazon ad optimization, the platform implemented a metric called ACoS (Advertising Cost of Sales) and TACoS (total ACoS). Their calculation is based on the separation of your Organic and Ad sales. To see the figures separately, you can apply the Amazon seller tools, which can do it for your convenience.
How to Advertise on Amazon?
The advertising model used by Amazon is based on a bidding principle, which means that the advertiser (a seller who wants to promote a product to his potential shoppers) pays for the bid if a shopper clicks on the ad. This method is called PPC (pay-per-click). In this layout, the advertiser pays only for the ad that has reached the shopper.
To advertise on Amazon, you need to place a bid on your researched keyword and pay one cent more than your competitor. If you've bided $1.01 on a keyword, and your competitor - $1.00, Amazon will charge $1.01 for the ad. When the shopper sees the ad and clicks on it, you will pay $1.01 for such a click.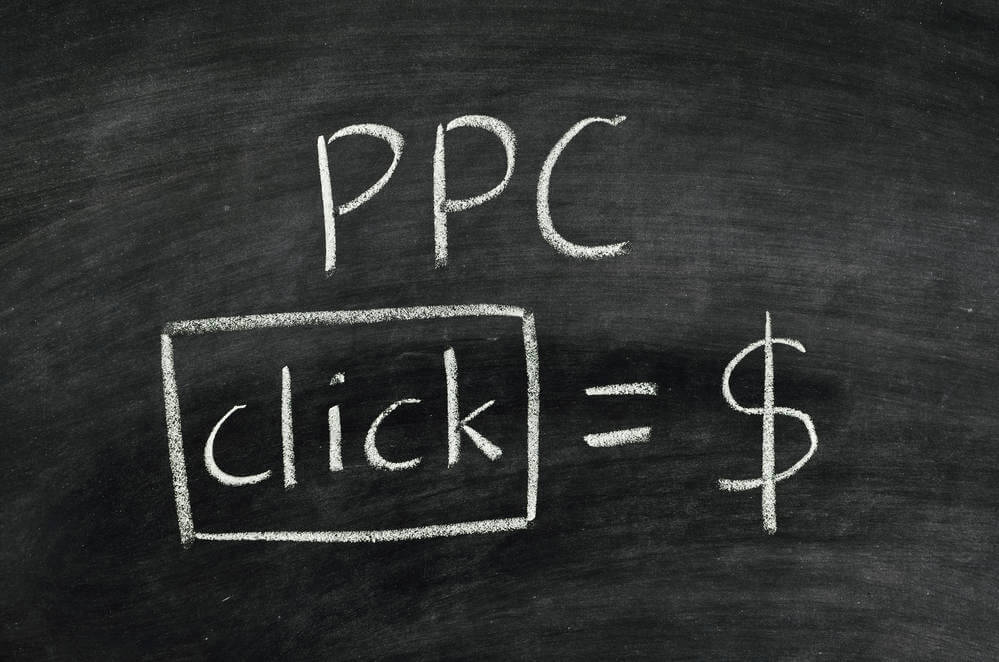 Types of Amazon Ads
In your Seller Central, there are a lot of types of ads for campaigns to select from. Depending on your marketing strategy and sales goals, you can choose those that fit the best.
Most Popular Amazon Sponsored Ad Types Are:
Sponsored Product ads;
Sponsored Brand ads;
Sponsored Display ads.
Sponsored Product Ads
Sponsored Product ads advertise items on product details pages and in search results. This type is a popular one among sellers since it helps drive conversions fast. It is a good tool to start promoting a new product as well. To optimize Sponsored Product ad campaign, you need to research keywords and target those that convert most. This type usually occupies the biggest lump of your ad budget.
To launch Sponsored Product ad campaign, in your Seller Central select a product, choose the target keyword, and allocate a budget. After that, Amazon will launch a campaign automatically for a target audience.
Sponsored Brand Ads
Sponsored Brand ads, as the name prompts, allow sellers to advertise their customer headlines, logos, and landing pages, and promote a variety of products. This type of ad also allows to advertise complementary products and drive customers' attention to the items they were not exactly searching for.
To launch Sponsored Brand ad campaign, in your Seller Central's Campaign Manager click on Create campaign and choose your campaign type - Sponsored Brands. In Settings specify your campaign title, its parameters, and the brand name. You can choose from a Product collection, Store spotlight, or Video ad. Select at least three products in a brand.
Sponsored Display Ads
Sponsored Display ads often occur next to the "Add to cart" button and are aimed at retargeting customers who have recently looked at your product pages, or applied search terms relevant to your listing. Sponsored Display Ads can showcase both on and outside Amazon, which is an advantage. Sponsored Display ad campaigns can help target different audiences.
To launch Sponsored Display ad campaign, in your Seller Central's Campaign Manager, select your targeting strategy - product targeting or audiences, specify your bid and daily budget and choose the products you want to promote or the audiences you want to target.

How to Split Amazon Advertising Budget?
Different types of sponsored ads target different marketing goals, they produce unequal click-through rates. Therefore, the portion of funds you allocate to Sponsored Product Ads, Sponsored Brand Ads, and Sponsored Display Ads may vary depending on your Amazon advertising strategy.
Although you'll need to research how to advertise on Amazon in terms of splitting your budget, the typical ad expenses breakdown looks as follows:
75% is allocated on Sponsored Products Ads;
20% is allocated on Sponsored Brand Ads;
5% is allocated on Sponsored Display Ads.
10 Effective Amazon Sponsored Ads Tips
With regard to your ad campaigns, it is very important to set them right so that they are working properly, and not simply burning down your money.
Here are Amazon advertising tips that are going to help you improve your campaign structure.
#1. Grow Brand Awareness with Sponsored Brand Ads
Since your Amazon brand is one of the most valuable assets you've created, it's a good idea to use Sponsored Brand Ads to promote it. Sponsored brands appear in the first column of the search results page header, thus essentially increasing visibility and driving conversions. Combined with keyword phrases and exact match keywords that highlight your item, this type of ad can add a lot to your brand awareness. Sponsored Brand Ads also help direct customers to your product and sales pages.
#2. Focus On Your ACoS
A strategic point in your Amazon ad campaigns is setting them effectively and measuring the result. You should also remember that the amounts you spend on ads affect your profit margins. Therefore, it is important to monitor the advertising cost of sales to determine if you selected a relevant advertisement campaign approach. ACoS helps sellers track all ad costs and get a picture of the amounts they can afford to spend to promote their Amazon products.
#3. Apply Negative Keywords and Phrases
Negative Keywords are search terms preventing your ad from being shown on an Amazon Search Engine Results Page if those terms are not relevant to the shopper's search query. Negative keywords tell Amazon where your ad should not appear. If you sell plastic plates and bid on the phrase match keyword "plates", negative keywords prevent your ad from showing up in "glass plates". If a shopper sees an irrelevant ad and clicks on it, he will leave the listing without even reading it, but Amazon will still charge for that click.
Target only keywords with high conversion rates.
#4. Apply Automatic Targeting
There are cases when letting auto-targeting is beneficial. You can use Amazon to research keywords that your customers are using and exclude irrelevant ones. If you set up Automatic Targeting more or less the same way as your manual targeting, and to a minimum budget, you can discover relevant search terms that your customers are already using.
This can be a good add-on to your keyword research.
#5. Focus on Categories for Sponsored Products
With Sponsored Products ads, you can pair your item with similar and complementary ones. When you pair a number of similar products with each other, this will increase your sales conversions. You can market an item based on the type of product, price, or related brands.
#6. Implement Match Types
Using different keyword match types increases visibility.
Broad Match: Ads are displayed on keywords or their close variants, such as plurals, acronyms, stemming, abbreviations, and synonyms;
Phrase Match: Ads are displayed for an exact keyword among a sequence of words. Additional words can be added before or after by the Amazon algorithm;
Exact Match: Ads are displayed for the search phrase exactly;
Broad Match Modified: applied with Sponsored Brands ads. You can specify words that must be included in the search term by adding a + symbol before it.
Create ad groups for each match type within each campaign.
#7. Include Target Keywords in Product Descriptions
See to it that your targeted keywords, including researched backend keywords (those, that are not appearing explicitly on the listing) are included in the product description page. This will help increase your organic sales.
#8. Optimize Your Bids
Constantly review the performance of your keywords and adjust the bids. Also keep in mind, that keywords and phrases may slightly change over time. Use Automatic Targeting to find the new terms your customers are using. Discard underperforming keywords.
#9. Bid on Your Brand Name
Most of the brand owners, especially if they have a new brand, never think of bidding on their own brand as a keyword. However, if you do, your brand name becomes more visible to Amazon Ads algorithm.
#10. Cancel Poorly Performing Campaigns
Monitor your ad campaign on a constant basis, look at underperforming keywords, and adjust those that are not fulfilling their target KPIs. Also, look closely at the products that aren't performing.
Enjoy your sales and don't forget about your product's profitability and KPIs, it's very important to keep track of them as they show your account health. To do the analysis easily, you can use Business Analytics Seller tools, like SelleRise. With this tool, you can keep track of your sales, costs, and profits and see where you can optimize them. Also, you can see sales and profit dynamics showing you how healthy is your business.