Aloha, Amazon Seller!
Learn why is it important to answer Amazon customer questions? What kind of questions customers can ask sellers on Amazon and how you should answer?
When you sell on Amazon.com, you can sometimes get questions on your listing from the customer, if something is unclear or they want to know additional details about the product. Being a customer-centered company, Amazon allows direct communication of the seller and buyer, this way providing enhanced customer service.
Handling customer questions & answers professionally and in a good manner is a part of customer relationship management policy. Communicating with customers and making them happy is worth the time and effort spent, as it adds to your ranking and increases customer satisfaction. It is also important to know, how to ask sellers a question on Amazon, as well as how to answer.
In this blog, you will find tips for Amazon sellers on how to ask and answer Amazon FBA questions, and how to ask a question on Amazon seller.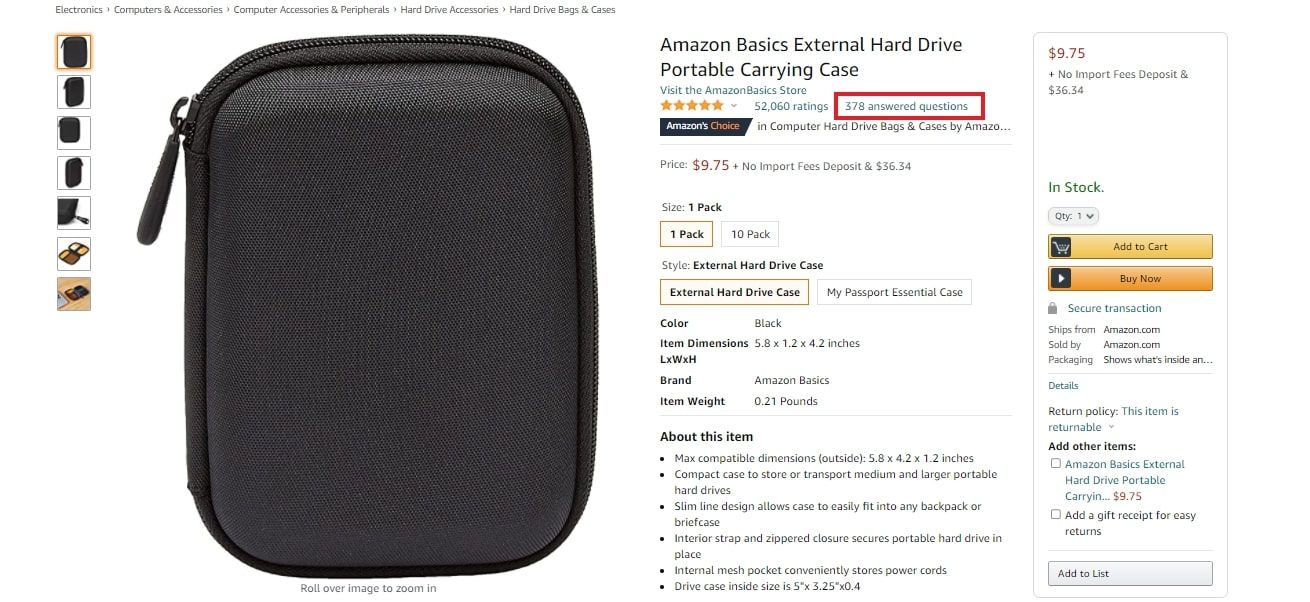 What are Amazon Seller Questions?
Amazon Seller questions are questions that are asked by the customers on your product listing. The purpose of them is to clarify details about the item or ask for the information the shopper couldn't figure out within your listing.
Normally, these Amazon FBA questions help customers in the buying decision process, therefore answering them clearly and timely, you are convincing a shopper to buy your product. The customer can also point out any discrepancies he noticed, or problems with the product, and open discussion about it.
Amazon thinks, that "Amazon questions and answers allow you to connect with other customers to ask or answer questions about products. You can ask questions about a product or use your own expertise to answer other customers' questions". The general Amazon guidelines re. Customer Questions & Answers and how to ask a question on Amazon seller are as follows. All entries on Amazon must be a question or an answer. Amazon has the right to remove any entries. This can include reviews of product availability, delivery, and shipping, or specific questions about orders. But this can also include topics about customer service or certain questions about the published guidelines. If necessary, help with the ordering process is available, or you can also use the Amazon help pages for existing topics about ordering.
Once formulated, the answers are published on the product page, above the customer reviews.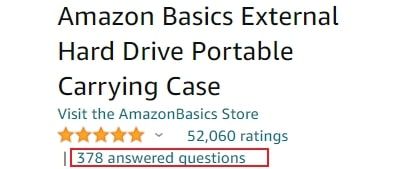 How Do You Ask and Answer a Question on Amazon?
How to Ask a Question about a Product on Amazon?
To ask the seller a question on Amazon, go to the product page, and navigate to the "Customer Questions & Answers" feature. Enter your question in the text box and click "Ask".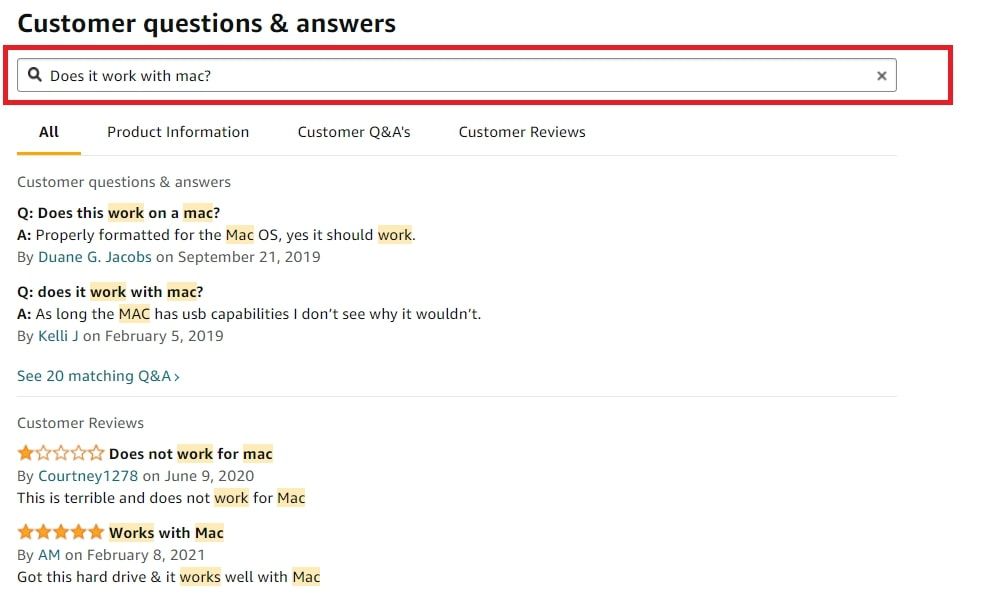 How to Answer Customer Questions on Amazon?
To answer a question, click the "See all questions & answers" section and choose questions you'd like to answer from the "Unanswered questions" feature in the right column.
The question can be answered not only by the listing owner but also by other customers, who think they experts with regard to the product. Amazon marks questions answered by the seller or manufacturer, for the buyers to see the difference.
Why Is It Important to Answer Amazon Customer Questions?
There are several reasons why customer questions & answers Amazon are important.
They Build up Buyers' Loyalty
When you answer Amazon product questions promptly and clearly, you build shoppers' trust in your competence and professional knowledge. By doing so, you earn a high ranking and boost sales. Also, customer care means a lot to buyers, creating loyalty to your business and services, and bringing customers back to your store.
They Add Value to a Product
When customers on Amazon ask the seller a question, he often asks for clarification or additional information you haven't mentioned on your listing. This information is displayed when other customers would have the same questions. When buyers see a '1000+' answers on the listing, they feel that the product is reliable, as many people have bought it and still proceed to buy. This gives them comfort and helps them make a decision about the purchase.
Answering questions may also be the final nudge your audience needs to convert. If the information they hear is positive, it convinces them to make a purchase.
They Improve Product's Exposure and Conversions
When your audience asks questions and you answer them, they use certain keywords you hadn't come across previously in your keyword research, improving your listing's relevancy. Also, answering questions properly triggers positive reviews, which influences ranking and generates conversions.
They Help You See Weak Points
Questions help you see the weak points of your listing and the product itself if any. When you see people asking questions or criticizing the product, you can improve the listing or fix the drawbacks of a product. Also, you can mention that the drawback is already fixed. This will add to your reputation as a seller.
What Kind of Questions Customers Can Ask Sellers on Amazon?
According to Amazon guidelines, the questions should be product-specific. The questions shall give you the opportunity to obtain feedback from the buyers, already familiar with the product. All messages you write under Amazon questions and answers should be either be a question or an answer to a question.
The examples of such questions are:
'Does this camera take good quality pictures in low light?'
'How long does the battery last in this laptop while watching movies?'
'Does this computer have noisy cooling fans?'.
If the posts are irrelevant, Amazon will remove questions or answers. This includes the following topics:
Shipping or delivery;
Product availabilit;
Order specific information;
Customer service;
Material that does not comply with Amazon Community guidelines.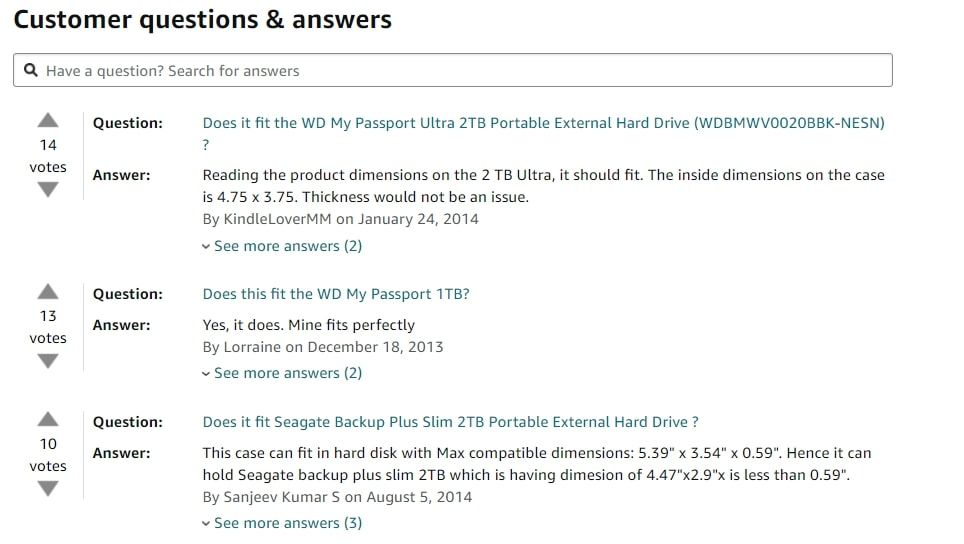 Best Practices for Answering Customer Questions
When you answer customer questions, there are commonly accepted communication rules, which will help you establish friendly and professional communication with the buyers. Here are the tips for Amazon sellers ondos and don'ts about how to answer Amazon customer questions.
Dos
Answer questions fast, within 24 hours;
Make answers short and concise;
Be informative;
Be professional;
Provide relevant details;
Personalize your answers;
Provide the best solution for the customer.
Don'ts
Avoid nonsense questions;
Don't give one-word answers;
Don't write irrelevant information;
Don't reply to the customer until you know the right answer;
Don't blame the customer.