If you are selling on Amazon, and you are an FBA seller, Amazon sometimes loses, damages, or destroyes your inventory in warehouses.
Amazon should automatically reimburse money to you for these inventory management mistakes, but often it's not happening. This means Amazon probably owes you money for unpaid reimbursement payments.
How to get your money back from Amazon Reimbursements
First, you need to find reimbursements Amazon owes to you and claim these reimbursement payments. You have two ways to do that:
1. Find this manually on Seller Central: go to Report->Fulfilment- Inventory Adjustments.
Look at your report: there are transactions with the codes 6, 7, E, H, K, U - damaged; D - disposed of; 5, M - lost. Also, there are codes for transactions that were found.
Look for detailed description of this report here. You may find it difficult to figure it out with this report.

2. Find reimbursements automatically with any software.
Usually, these services charge some % of estimated reimbursements before you get money from Amazon, and need some actions from you: return to service sometimes, chose the period, download the list with the transaction ID, etc.
Second, after you've found reimbursements, you need to open the case at Seller Central to claim for these reimbursement payments.
In Sellerise we have the most automated and simplest way for you to find them. Just try it!
Why SelleRise is the simplest solution for you?
We want to create the most simple service for Amazon sellers, which helps every seller to increase profit and make business more productive.
How SelleRise helps you to get back your reimbursements:
Connect to SelleRise.
Check the reimbursements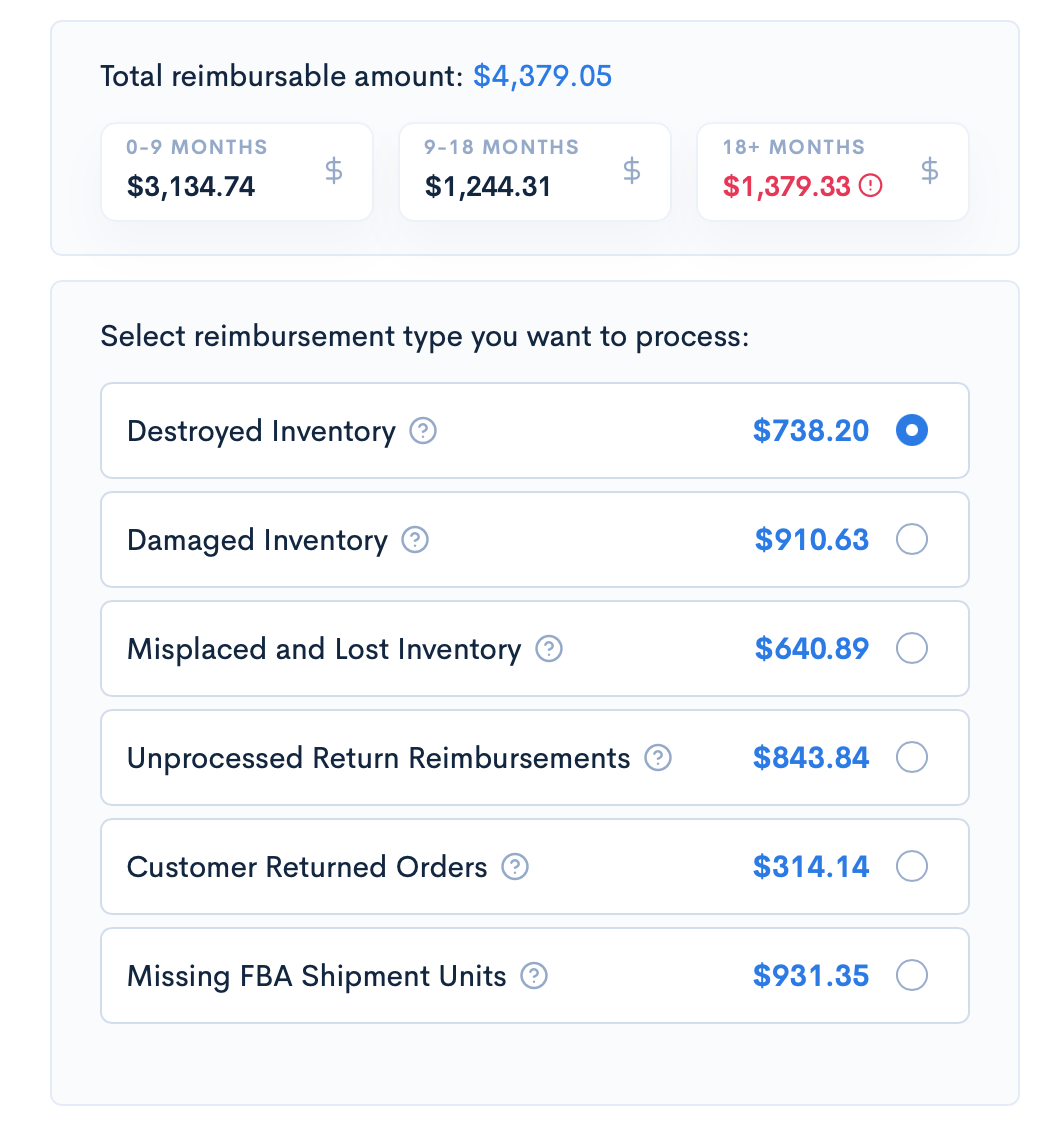 Try SelleRise now and get 14-days free trial benefits!
It's a pretty good time to make sure it's the simplest service.