Aloha, Amazon Seller!
You know different types of Amazon consultants, but don't know which one do you need? Follow our guide and choose the best Amazon consultant for you.
Nowadays, with the ever-growing popularity of e-commerce, the competition increases drastically. You have already seen the boost of e-sales during the pandemic, and it is likely to grow even more in the future, bringing to life the specific e-commerce business environment with a full-scale set of business strategies, tools, and approaches.
Amazon.com, being the world's largest marketplace, attracts a lot of sellers, and becoming successful on the platform is a result of a combination of knowledge, effort, experience, and creativity. And good luck, of course.
Apart from understanding how to create a perfect listing and how the sales process works on Amazon, you need to monitor your product KPIs and your account health, and your ranking, as all these things matter on Amazon. The marketplace has its own rules, and if you don't follow them, this may result in loss of profit, fines, or even account suspension.
This is why it's never wrong to get advice from an Amazon seller consultant to avoid painful downfalls. However, the expert assessment of your business should be of good quality and tailor-made specifically for your product sales. And the Amazon consultant proposing you solutions for the growth of your business, should be a professional and show a true result.
Who Is an Amazon Consultant?
Amazon consultants are companies or persons who provide consulting services and give you professional advice on how to do sales on Amazon and attract customers.
On the market, you have a lot of seller tools that offer useful and efficient solutions for your Amazon business. Those you should definitely use to monitor and grow your listings and stores. However, when it comes to selecting a business model or Amazon strategy, you might need Amazon seller consulting.
As far as all Amazon businesses are different, in the majority of the cases, you don't have any standardized "recipes" to improve or grow your business. There are a lot of generalized pieces of advice on how you can develop your business, however, in the majority of the cases, it's a good idea to let experts analyze your store's metrics and detect its drawbacks, bottlenecks, and ways for their improvement.
Amazon seller consultant can help you review and tailor your business development strategy to your needs. Amazon marketing consultant will help you optimize your marketing expenses and measure their efficiency, FBA consultant will help you enhance your inventory management, while experts in other areas will help you solve other tasks.
Generally speaking, an Amazon business consultant should:
Give you advice on how to sell on Amazon;
Help you create a perfect listing;
Help create your product strategy and SEO;
Help elaborate your marketing and PPC strategy;
Provide Amazon FBA consulting;
Be an Amazon optimization consultant;
Know all Amazon rules and see to it that you comply with them;
Determine pain points of your business and help cure them;
Increase your sales, conversions, and ranking;
Propose relevant seller tools for you to use daily.
Almost all categories of Amazon sellers can use Amazon consulting services. Amazon consulting experts are serving newbie Amazon sellers, especially when it comes to starting their business; Amazon private labelers, who want to optimize their listings and stores; established retailers, facing tough competition and dirty competitor tricks; and vendors, wholesalers, and manufacturers processing BigData and handling bulk operations.
What Are the Types of Amazon Business Consultants?
There are several types of Amazon business consultants, and each type may assist you with a specific area of your Amazon sales, starting from launching a new product managing your PPC campaigns, and SEO optimization.
The most common types of Amazon business consultants are:
Amazon FBA consultant;
Amazon marketing consultant;
Amazon sales consultant;
Amazon SEO consultant.
All of these consultants help you optimize your listing; include properly researched frontend and backend keywords on it; increase visibility and conversions; organize sales process in the most effective way; and deal with your inventory, customer returns, reimbursements, and refunds, as well as with lost&damaged inventory.
10 Reasons to Hire an Amazon Consultant
It is always a good thing to have professional advice. Even though you may be an experienced and successful seller on Amazon, chances are that you are not aware of some business optimization models or don't see the weak points in your sales process, that might bring up problems with time. Not all sellers agree, that hiring Amazon consultant is necessary. This depends on the scope and complexity of your business.
Amazon consultants assist in the setup and maintenance of Amazon accounts, optimize your product listings, ad campaigns, and inventory, maintain your account health.
Here are 10 reasons to hire an Amazon consultant.
1. Defining Business Profitability
A business consultant can tell you if your business is truly profitable, and if your profitability is low, they are going to show you how to improve the situation. By analyzing your sales channel, target market, and competitors, they will determine your sales capacity and possibilities for potential growth, while at the same time, analysis of your expenses level and structure will show the product profitability, ROI, and other important product KPIs. Based on those, they will show where and how you can reach a better result.
2. Growing Sales
Amazon seller consulting primary goal is to grow sales, conversions, and, therefore, your profit. А smart and competitive product strategy, proposed and implemented by Amazon consulting experts, is aimed at increasing your revenues. Also, sales volume matter when it comes to ranking, and brings you to the first page of search results, which, in turn, generates sales. Stats show that two-thirds of the sales are generated on the first page.
3. Professional Advice
Being professionals, Amazon consultants are always up-to-date on the latest business methodic, changes in the industry, and Amazon rules, which are quite frequently amended. They can also outline the ways of your business improvement and pinpoint potential risks, based on your business analysis. Doing their own research, they can create tailor-made solutions for your product sales.
4. Guidance on Your Storefront and Product
Amazon consulting services would always include comprehensive product and marketing strategies, determining how you should sell your product to maximize profits. This should also include proper handling of bad reviews, customer returns, optimizing Amazon Fees, etc.
5. Creating Perfect Listing and Brand
Clear, comprehensive, and eye-catching listing all the most important product details, helping customers make a purchase decision. Consultants will help you with researching relevant keywords, backend keywords, and optimized Search engine optimization (SEO) to increase your product visibility and conversion rates. They can propose ways to promote your brand and grow brand awareness.
6. Avoiding Mistakes
Hiring an Amazon consultant will help you avoid a lot of mistakes. If you missed coming changes Amazon made, or lack experience when it comes to PPC expenses, streamlining inventory supplies, etc., the consultant will definitely point it out to you. Also, you need to take into account that Amazon charges 80+ different commissions, which should be taken into account when you calculate your profit margin. In such a case, hiring a consultant will save you money, as the expense of Amazon consulting experts cost is much lower compared to potential money loss.
7. Improved Advertising Strategy
Understanding the PPC concept and bidding strategy can be a problem for some sellers. Sometimes, if you don't get the principle behind, you launch PPC campaigns with very poor performance, while they should, on the contrary, aim at attracting customers. This is where a consultant can be of help, and set up your PPC campaign with proper metrics and efficiency level
8. Optimized Budget Allocation
When consultants are analyzing your business, they estimate all your business metrics and the structure of your expenses. They then find out where you overspend, help you know where to spend money on marketing, monitor your ACoS.
They also track you costs involved when running an Amazon store, which is a lot, ranging from Amazon Fees and customer returns to taxes and shipment costs. Consultants will analyze those. They can also advise, what tools you can use to track all your business metrics and expenses. Also, they can give you a tip on how to improve your workflow.
9. Handling Account Suspension and Legal Issues
Sooner or later, you will run into the necessity of resolving the legal matters on Amazon, if you sell a lot. Account suspension, denial, or deactivation belong to this type of dreadful thing. When you get the notification suspension, you have to follow a certain procedure to try and reactivate your account, which means, that you need to file a suspension appeal. To reactivate your account, you would need to not only send Amazon a convincing Plan of Action with bullets and a clear explanation of how you are planning to fix the problem which caused your account suspension but it should also be done in a proper format. In such a case, it is much better if you ask for professional help.
You may face other legal issues while selling on Amazon, like intellectual property rights, etc.
10. Expand and Sell Globally
If you made up your mind to expand your business internationally and start selling Amazon Global Marketplace, you may face a lot of issues, like creating international listings, selecting a product to fit a marketplace, marketplace registration requirements, taxes, and customs duties, etc. It is a good idea to ask for an Amazon consultant's advice, in this case, to handle all these issues properly, and not to lose money.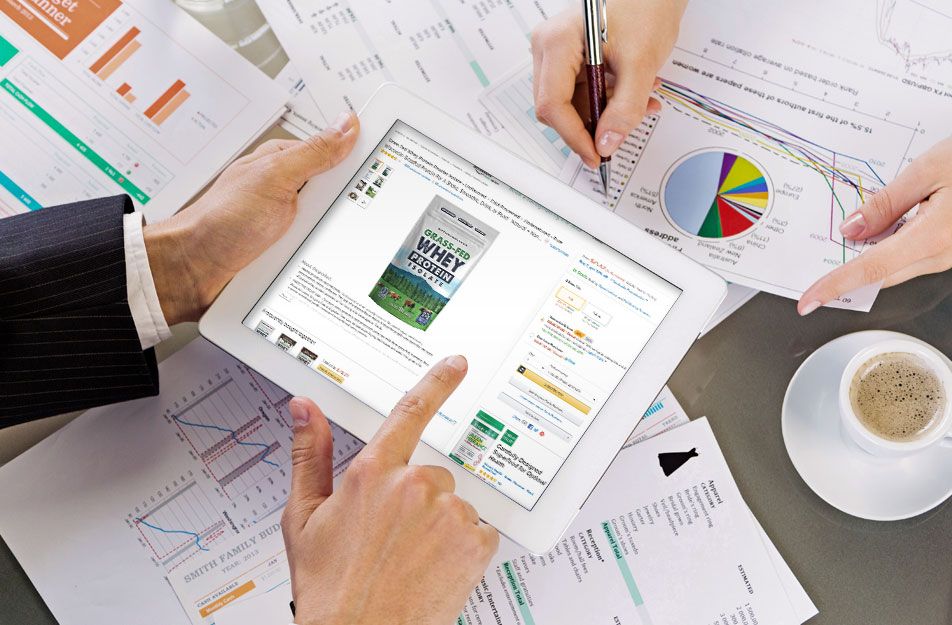 What Are the Qualities of a Good Consultant?
There are a lot of people and companies on the market, promising you a 'miraculous transformation' of your Amazon business 'in a couple of seconds'. Most likely, you would find it suspicious, as not every offer available is relevant and fair. Therefore, when choosing an Amazon consultant, you need to outline certain selection criteria.
15 Criteria to Select a Good Amazon Consultant:
They have excellent references and record;
They have years of experience;
They have an extensive portfolio:
They have competence in the industry;
They have perfect knowledge of Amazon sales processes;
They understand your brand and its USPs;
They apply analytical and strategic approach;
They propose a product strategy, tailor-made for your business;
They are flexible and can adapt to changes;
They accept only fair play;
They make only fact-based reasonable decisions;
They are ready to often contact you for discussion;
They are ready to help fast if there is a problem;
They propose 'insurance' if something goes wrong;
They offer transparent pricing.
Where Can You Find Amazon Consultants?
You can browse and find a lot of service offers on the Internet. Just follow the criteria above and thoroughly study your candidates. Don't rush, and don't go for a long-term contract from the start. Test your candidate and see the result.