Aloha, Amazon Seller!
As a seller on Amazon, you can increase your profit by buying from Alibaba and selling on Amazon. Follow our guide and get to know how to start this business.
If you are an Amazon seller, you are a creative person with good e-commerce trading skills, and you always look into diversifying your business in order to maximize profit. One of the good ways to do it is buying from Alibaba and selling on Amazon.
Sourcing products from China to sell on Amazon is a very common way to build Amazon seller FBA sales as the price for the products in the Chinese market are way lower. Buying items from Alibaba and reselling them on Amazon seems fairly straightforward: you find a product with a good price margin to resell on Amazon.
In general, this is correct. But as always, when you start a new business, in the case of reselling from Alibaba to Amazon, you will encounter that the process is not as easy as it looked from the first glance. You need to find a proper product, consider the risks, estimate if the business is profitable enough and has a healthy margin.
Let's dive deeper, find out how Alibaba to Amazon FBA works and detect all underwater rocks you need to avoid. We will also help you outline your step-by-by-step strategy on how to resell on Amazon and give some tips to eliminate associated risks.
What is Alibaba?
If you asked yourself how to buy from Alibaba, and how to send from Alibaba to Amazon FBA, you already know that Alibaba is the Chinese e-commerce platform for manufacturers of all scales, where they offer an extensive portfolio of goods for affordable prices. In some way, it is close to Amazon, but in this case, Alibaba manufacturers are your suppliers and you are the retailer on Amazon.
Selling Alibaba on Amazon is a good option to build an Alibaba Amazon FBA supplier network to sell products on Amazon, but you need to have a good strategy on how to do it. Also, this is a place to look for private label products if you want to create your own brand.
Is it Secure to Buy Products on Alibaba?
The simple answer is: Yes, it is secure if you know how. In principle, you should apply the same approach, as you always do when launching a new product on Amazon: select a product, think over a product concept, find a reliable supplier, analyze shipment options and calculate your profit margins.
One of the things to keep in mind is that when you start selling on Amazon, you rather concentrate on creating a perfect product that sells. You would think first about the perfect listing, PPC campaigns, creating your brand, etc.
On Alibaba, it is very important to select a reliable supplier. First and foremost, you should be careful with selecting your supplier. He should be able to provide quality items and meet your deadlines. But also, you need to be careful about the 'middlemen', who pretend to be manufacturers, but, in reality, they appear to be resellers, adding up pricing and creating a lot of miscommunication.
Also, you need to consider other risks, which we will discuss below.
Alibaba is constantly working on the verification of manufacturers and has a vast verification program. They also have a lot of anti-fraud programs, if not completely eliminating, but minimizing the risks. If a buyer encounters a problem with the supplier, they can file a claim to Alibaba. If this appears to be a mistake, buyers can get their money back.
And last, but not least, is that very many big and experienced sellers are making Alibaba Amazon reseller business, which proves the good reputation of Alibaba marketplace.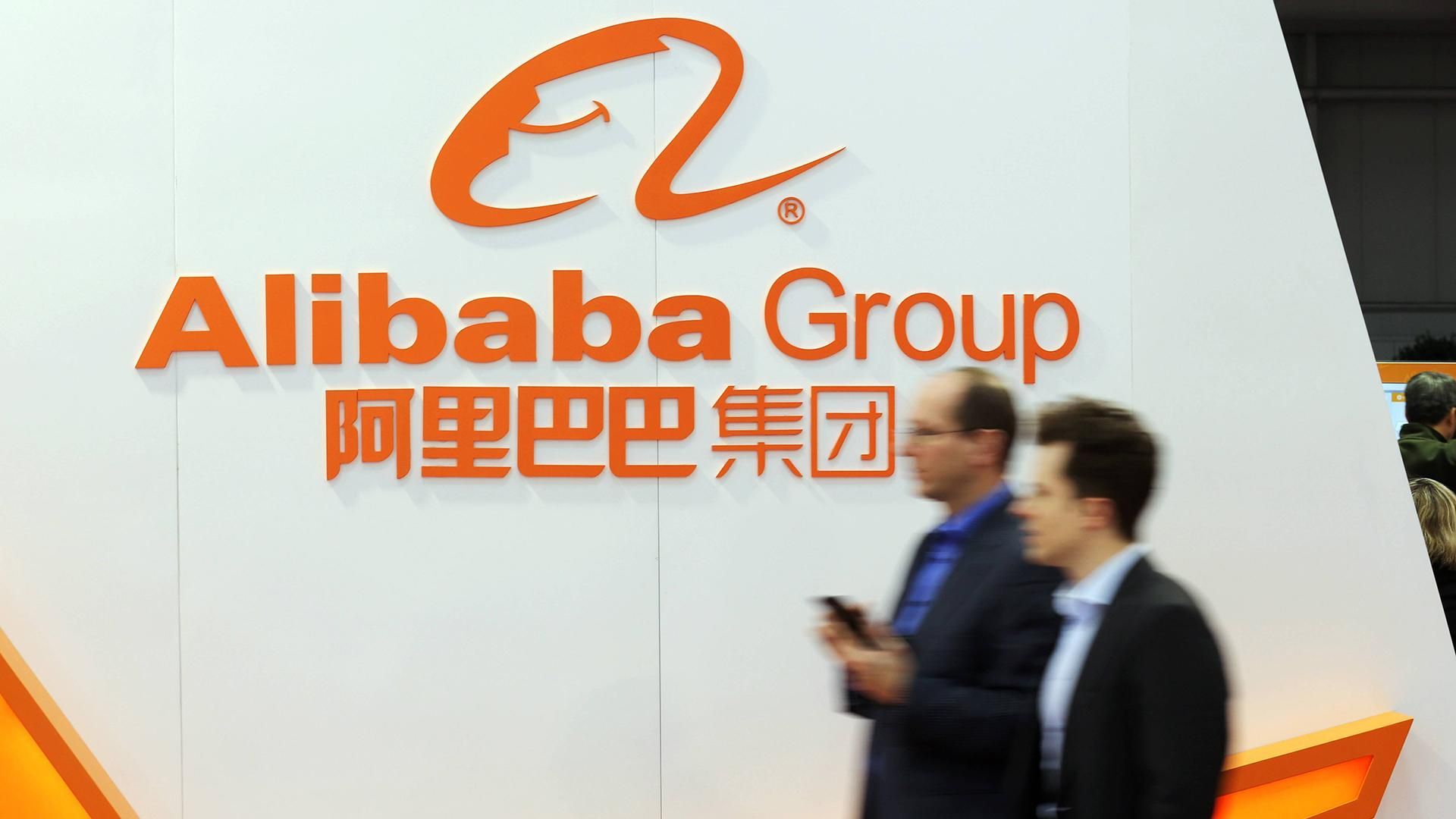 What Are the Risks of Sourcing Products Alibaba to Amazon FBA?
Major risks are related to fraud, especially payment transaction fraud, wrong selection of the product or manufacturer. Below is the list of main risks you may encounter when buying from Alibaba.
Low-quality items;
The product doesn't look like in the picture;
Payment transaction frauds;
Unreliable supplier or reseller;
Wrong product strategy.
How to Deal with the Risks of Sourcing from Alibaba?
There are several tips on how to find a proper and reliable supplier on Alibaba.
Select a Reliable Supplier
Look for gold suppliers with a perfect reputation. They invest a fortune in their rating and care a lot about it.
Verify your manufacturer to ensure it's not a 'middleman'. Ask the importer questionsabout their production and products, a copy of their business license, and a phone number. Make sure he is English-speaking. Have a Skype meeting. Ensure he is ready to ship out small consignments within agreed deadlines. Include all your quality control, lead times, and other terms and conditions in the order contract.
Select a Qualitative Product
There are different quality standards in different countries. Make sure that the product meets your requirements. Ask the supplier for samples, sometimes the real product may look very different from what you see in the picture. Test the product thoroughly.
Use Alibaba's Trade Assurance Program
This program is intended to protect buyers' orders. This program mitigates risks by enabling a money-back guarantee.
Check Details of Your Payment Transactions
Payment transaction frauds very often happen nowadays and any account or mailbox can be hacked. The hackers can provide you with wrong payment details and you will send payment to the wrong account not knowing this is a hacker's one. Always compare your importer's bank account name with the company details listed on Alibaba.
Take security measures as you usually do when selling on Amazon.
Make a Product Research
The product you select should be in demand by people. Ask yourself: 'Why should I buy this item?' Create your product concept. Analyze your business metrics, pricing, ROI, etc. Ensure you have a good profit margin.
Is it Legal to Resell Products from Alibaba?
Yes, it is absolutely legal. Your business comes up as reselling products from China, often under your own private label brand. However, you must ensure that the products are not copyright and trademark infringing.
You also need to ensure that the products you want to resell are not subjected to counterfeiting or IP infringement.
On top of that, you need to ensure that the products are not falling restricted categories on Amazon. If you're selling restricted products on Amazon, they may suspend your account. Amazon FBA restrictions mean, that sellers need to get approval before they can sell products in certain categories. This is important to remember because the restrictions vary depending on the marketplace and national laws, the lists of restricted categories and products differ. Whatever is not restricted on Alibaba may be a restricted category on Amazon.
How to Find a Product on Alibaba?
As a successful Amazon seller, you are already familiar with this process. Finding a perfect product is the most exciting part. Here you feel like a fisherman roaming a sea for a goldfish.
To find a perfect product you just need to go to alibaba.com and do a product search. With Alibaba, it seems that you have tons of options, but what you need to do is product research.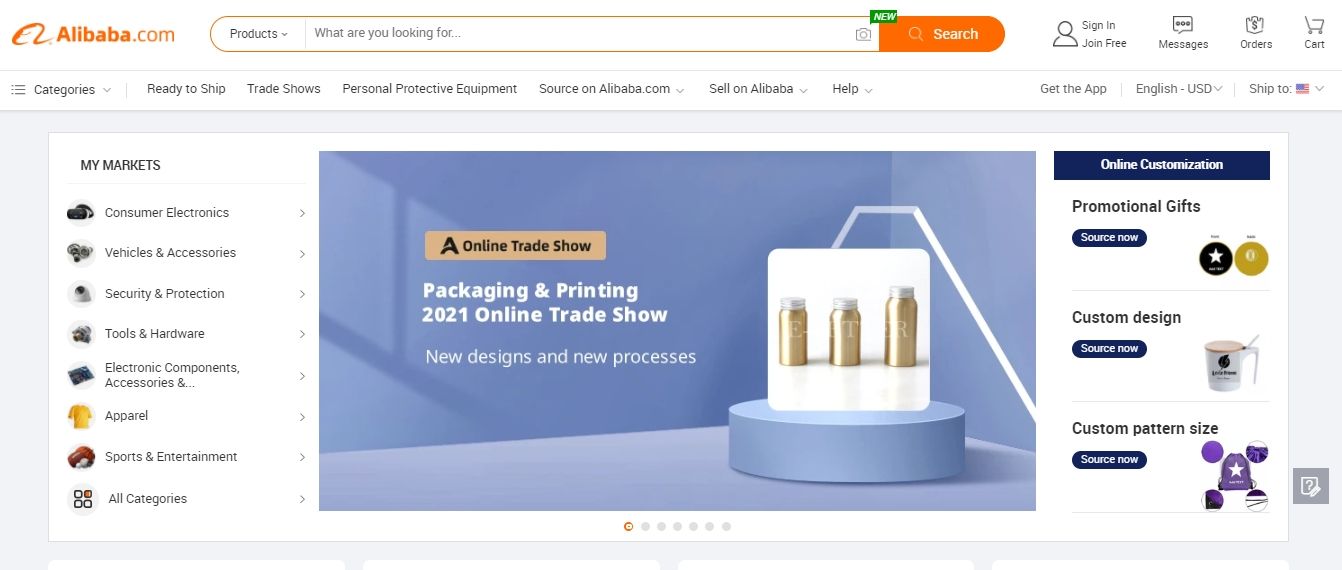 If you are reselling from Alibaba to Amazon first time, it is preferable that you start with the familiar items, those you've already sold or know about. Then you are aware of what are the quality requirements of the product etc.
As always, you need to ensure that the product you selected is in demand and its business case is solid. You'll need to select a niche, study competition, selling fees, profit margin, ROI, etc.
The sources for great ideas are normally best-seller or trending lists, like those from Amazon or eBbay.
The tick-a-box list for how to find your first product is here. You can also think about private label product options, as Alibaba provides you with a lot of those.
Additionally, you should keep in mind the brand and patent issues. There are products sold on Alibaba with the rights belonging to a national brand and selling such items in other countries might be illegal. You also need to check the health and safety regulations associated with the product.
How to Buy from Alibaba and Sell on Amazon?
Now, when you made up your mind about what exactly you intend to sell, you need to make sure that the product meets your expectations and start the sourcing process.
Create your Alibaba Account
To be able to contact your potential suppliers on Alibaba you need to register the account. The nice thing about it that it is free of charge.
Talk to the Alibaba Seller
Before placing the order, it is recommended to discuss with the seller all questions or doubts you might have about the product. Use a 'Contact Seller' button or the 'Chat Now' link. Request a quotation.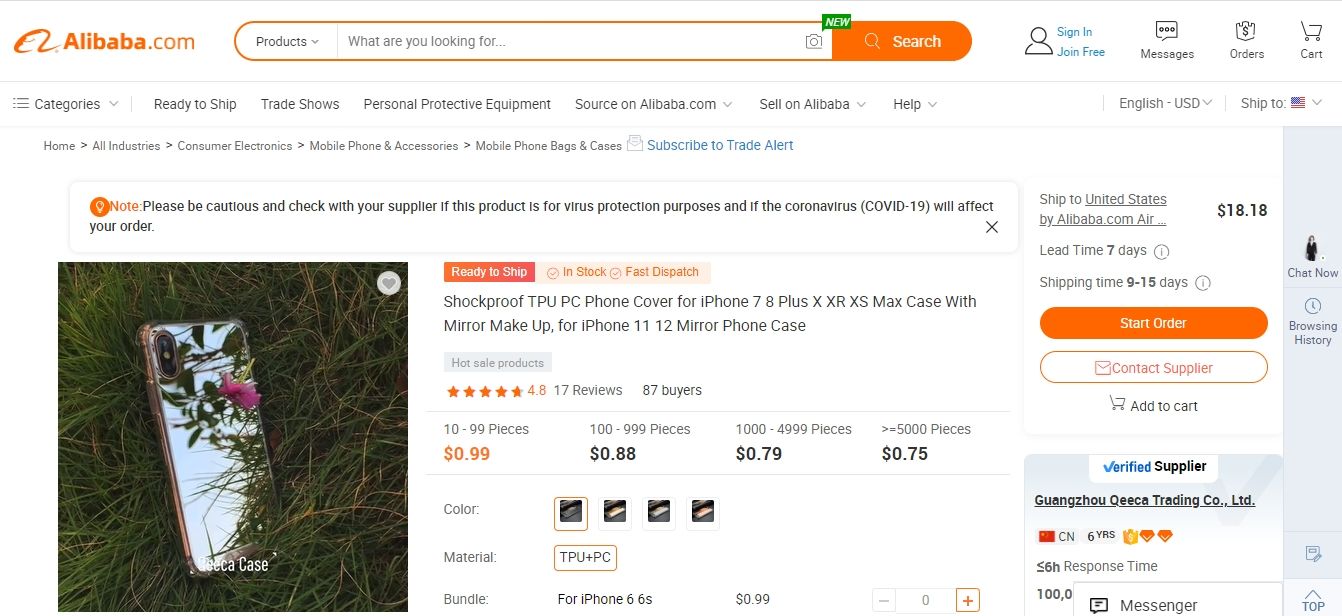 Ask for a Sample
Always start with getting a sample, this is a must. Very often the product looks different in the picture or the quality may be poor. Test it well before buying. Don't order too many items from the start.
Check Supplier's Details
Find out if the supplier understands Amazon FBA requirements, has trade insurance, authorization for shipment to the destination country, and shipment terms. Ensure if he can produce an additional quantity of goods if needed.
Now you are ready to sell the product on Amazon. You would then follow the procedure you normally have for your successful trade.