Lately, Amazon has become a really crowded place. Sellers put a lot of effort into promoting their products to make them stand out from the competition and to win the Buy Box.
There are two types of search sales on Amazon: Organic and Ad sales. Organic sales happen when a buyer purchases your product without ads for better placement on search results. If you focus on organic sales increase, you will need to concentrate on Amazon Search Engine Optimization (SEO).
Ad sales, or Amazon PPC (Pay-Per-Click) sales, happen when a buyer purchases your product through an advertisement. Running a PPC campaign is the most efficient way to increase your item's visibility.
PPC  is the way to advertise on Amazon. It is a click-based paid traffic ad platform. The PPC campaign creates a marketing channel to promote your product and allows you to 'buy' its visibility. Running PPC campaigns helps increase your profit, brand awareness, marketplace visibility, add on to organic sales and drive traffic and conversions.
However, there's no "one-size-fits-all" approach to product promotion. Your ad campaigns may have different goals and aim at different target audiences. In other words, it should be tailor-made for your product. In addition, you shouldn't overspend on it.
In this post, we'll discuss how to optimize your PPC, what PPC management is, and how to keep your Amazon ads profitable to avoid overspending.
What Is Amazon PPC Optimization?
Amazon PPC optimization is a set of steps grounded on your marketing strategy and targeted at improving your Amazon advertising performance.
How to Optimize Amazon PPC?
As said, to make your Amazon ads efficient and cost-effective, you'll need to make several steps.
Amazon PPC optimization includes:
measurement and analysis;
testing a new solution to ensure it works;
implementing changes to your PPC campaigns;
auditing the effectiveness of these changes.

PPC measurement and analysis
When you measure your product's PPC performance, you need to review the product listing's organic rankings,  ranking, and efficiency of your keywords, and look into your profit margin, ACoS, break-even ACoS, TACoS, and more.
Reviewing product listing's organic rankings
It's vital that your product ranks high organically on the Search Results Page. Buyers rarely scroll down to anything that's on page 10.
What to look at:
product ranking on the SERP;
keyword ranking in your product titles;
if product titles describe the product correctly;
whether product descriptions are clear and informative;
product images should be only high-quality.

Estimate your keyword strategy
An optimized listing receives more visibility and attention in search, driving higher clicks and conversions.
What to look at:
keywords performance in product title;
relevance of front-end keywords;
effectiveness of keyword match types in PPC Amazon campaigns;
bids and keywords relevance;
exclude irrelevant negative match keywords;
analyze your backend keywords;
look at bids for ad groups.

Analyze if the type of Amazon PPC ad is right for your product
Depending on your PPC campaign goal, you need to use the correct type of campaign. For example, Sponsored Products ads are suitable for launching a new product, while Sponsored Display ads drive impressions and retarget customers who have recently looked at your product pages.

What to look at:
Sponsored Products ads (automatic targeting or manual targeting);
Sponsored Brands ads;
Sponsored Display ads.

Look into your ACoS and TACoS figures
ACoS indicates how many cents per dollar advertising earns in revenue. If your strategy doesn't suggest otherwise, it should be kept low.
What to look at:
how high is ACoS;
define break-even ACoS (the point where you make or lose money from your ad spend);
how high is TACoS (Total ACoS).
Advertising budget
Ensure you don't spend too much on bids and turn off low-performing campaigns.
What to look at:
how you split the budget;
detect unprofitable campaigns;
cost of bids;
campaign duration.
Target audience
When creating your ad, you should remember who it is for. For instance, if you use toys, you shouldn't use complicated terms and keep them colorful and fun.
What to look at:
whether the ad matches your customer base;
if your customer persona is well-defined;
who your target audience isn't.
Testing revised ads to see how they work
Once you have measured and analyzed your PPC campaigns and adjusted all parameters, you need to see how they work. To do that, you have to carry out a series of tests.
One of the best ways to check experimentally which solution works out on Amazon is split testing, also known as A/B testing. Sinсе every product on Amazon is unique, you can't just copy and paste somebody else's listing, keywords, or ad strategy. You need to create your own and optimize it in line with consumer behavior and demand.
Experimenting is the best way to know what your shoppers like or dislike. When you make an A/B test on ads, select one listing element or pricing strategy you want to optimize and run successively different versions to analyze customer response.
Spit test helps optimize PPC ROI. text, images, and other display variables can be used interchangeably to find the most effective method.
What to split test?
Sellers can use Amazon A/ B  tests on individual elements of their listings or ad creatives.
Elements to enroll in A / B testing
A+ content or images - compare at least two versions of the main image + additional images and their order;
title – text and keywords;
bullet points – length, product's features, its benefits;
description – keyword phrases;
backend keywords – negative keywords;
pricing strategy - various pricing methods;
ads creative – picture, headline, ad description, display URL.
Benefits of A / B test
improved advertising cost of sales (ACoS);
reduced customer acquisition cost;
increased lifetime customer value;
better email signup conversion rate;
growth of average order value;
reduced cart abandonment rate;
increased conversion rates.
A/B testing tips:
test your best-sellers – there's no need to test poorly performing products;
better to get rid of them; while with newly-launched products, it's better to wait until they gain traffic;
use a large enough sample size - the minimum sample size is around 5,000 impressions per variant to validate results;
ensure you are testing a single variable at a time – this helps avoid confusion with collected figures and testing results;
include highly converting keywords – focus on relevant keywords and phrases;
run your A / B test at least 4 weeks at a time – it takes time until you can collect enough data;
analyze your A / B testing history – look into the data dynamics;
do a series of tests  – test different variables for the best result;
minimize the influence of external factors, like Prime Day, Black Friday, the Holiday season, etc.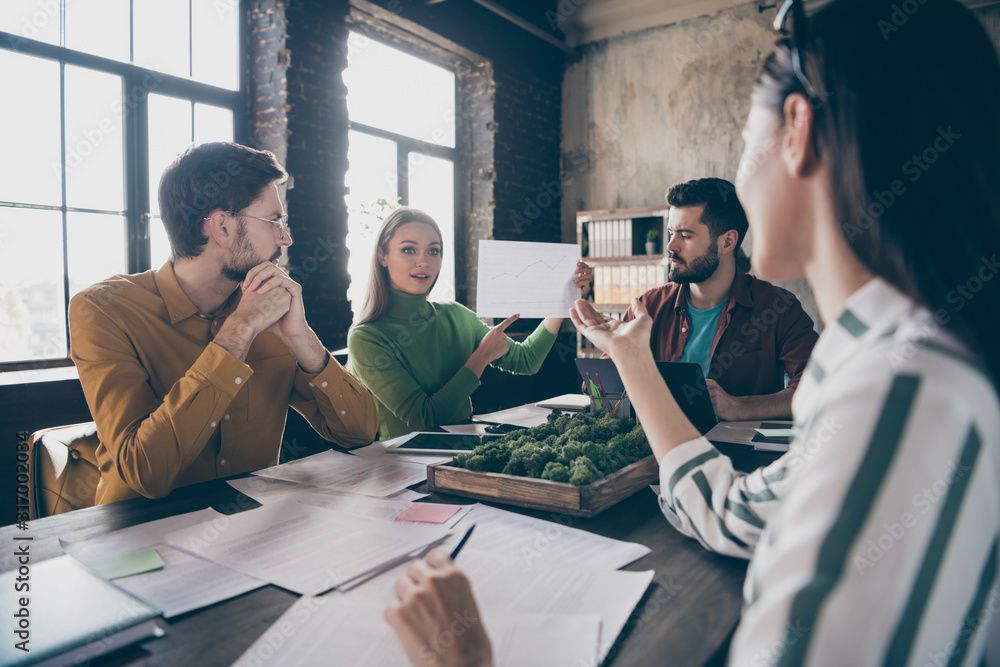 PPC audit and management
Once you've implemented changes to your PPC strategies and completed the tests, it's time to audit the results. And even more - there is no limit to perfection.
Since things are moving on Amazon quickly due to high competition, you must often revise your strategies. This is done through PPC management.
If you want to scale your business, going ahead with PPC management is an option for you. In that case, hiring an Amazon advertising agency is a good idea to create a tailor-made strategy for your Amazon business growth.
What is a PPC audit?
A PPC audit analyzes all PPC activities on your Amazon account and defines ways to optimize it for a better ROI and TACoS.
When running PPC activities for a specific time, you must ensure they're up-to-date and effective so that you don't spend extra money.
PPC audit benefits
determining strengths and weaknesses of your PPC campaigns;
defining ways to restructure your campaigns for better ROI;
cutting wasted ad spend;
researching new keywords;
optimization of ad spend for campaigns, ad groups, and keyword bids;
improving ACoS and TACoS.
Checklist for Amazon PPC audit
When making an audit, focus on product metrics, campaign KPIs, performance, and profitability. You can write to contact [email protected] to get a free PPC Audit.
PPC Goals
When you set a PPC campaign in your Seller Central, you should consider their goals. This can be anything ranging from achieving specific ACoS figures to converting new-to-brand customers. You need to modify the campaign parameters if the goal wasn't reached.
Wasted ad spend
Check your ad spend allocation and budgeting. Find out what campaigns are not performing to reconfigure or cut them.
PPC campaign structure
All of your campaigns should target a common set of goals, they shouldn't contradict. Campaign goals should match ad types (Sponsored Products, Sponsored Brands, and Sponsored Display). For instance, Sponsored Display type retargets customers to your product.
PPC performance by placement
Each ad type appears in a particular place on Amazon. The placement options should work best with your goals and budget.
Keywords analysis
Look into your keyword performance. Even though some of them have zero clicks but high impressions, you can use them as negative keywords.
Keyword metrics to consider
match type;
impressions;
clicks;
CTR;
CPC;
ad spend;
sales.
PPC bidding and ad targeting
Analyze your bids and ad targeting. On Amazon, you use automatic and manual targeting. If you select manual, you can manage keyword targeting and add negative keywords. Optimize your bids for the most profitable keywords.
Retail readiness​
The product is retail-ready when its listing contains all the information for buyers to make informed purchase decisions.
Retail readiness components:
title, bullets, and description;
images and video;
customer reviews;
star ratings;
inventory;
enhanced content.
Performance metrics audit
Your metrics performance figures are available in your Amazon's Advertising Reports.
What to analyze:
ACoS;
TACoS;
total revenue;
gross profit;
average order value.
What is PPC management?
PPC management is the process of evaluating, analyzing, and managing business PPC ad spend.
That involves creating and adjusting marketing strategies to maximize investment efficiency and minimize wasted expenditure. Merchants can do it independently, but typically involve ad agencies since this requires professional knowledge and constant optimization.
What does PPC management do?
Effective PPC pursues several interconnected goals. It helps run, optimize, and improve Amazon PPC campaigns.
Amazon PPC management includes:
campaign setup and optimization;
keyword research and identification;
campaign structure and targeting setup;
PPC bid adjustment and budget management;
market monitoring and adaptation for trends and seasonality;
campaign monitoring and analysis;
reducing wasted spend;
growing ad campaigns ROI;
optimizing ACoS and TACoS to your KPIs;
competitive analysis.
Why Using Advertising Agency for PPC Management?
To achieve a profitable result, you must have the knowledge and experience to manage PPC campaigns.
Benefits of using an advertising agency:
advertising professional handles your campaigns;
management of your PPC campaigns, including keyword research;
help with setting goals and tools to achieve them;
personal account manager takes care of your ads' profitability;
testing out different strategies and campaign types;
saving you time and money.
How can IGppc help you with PPC management?
When you've decided to grow your business, you need to do it right now, and not after a couple of months of research. IGpps is an advertising agency that will not keep telling you it "takes time" to see results. For that reason, their happy customers rate them as one of the best Amazon advertising agencies.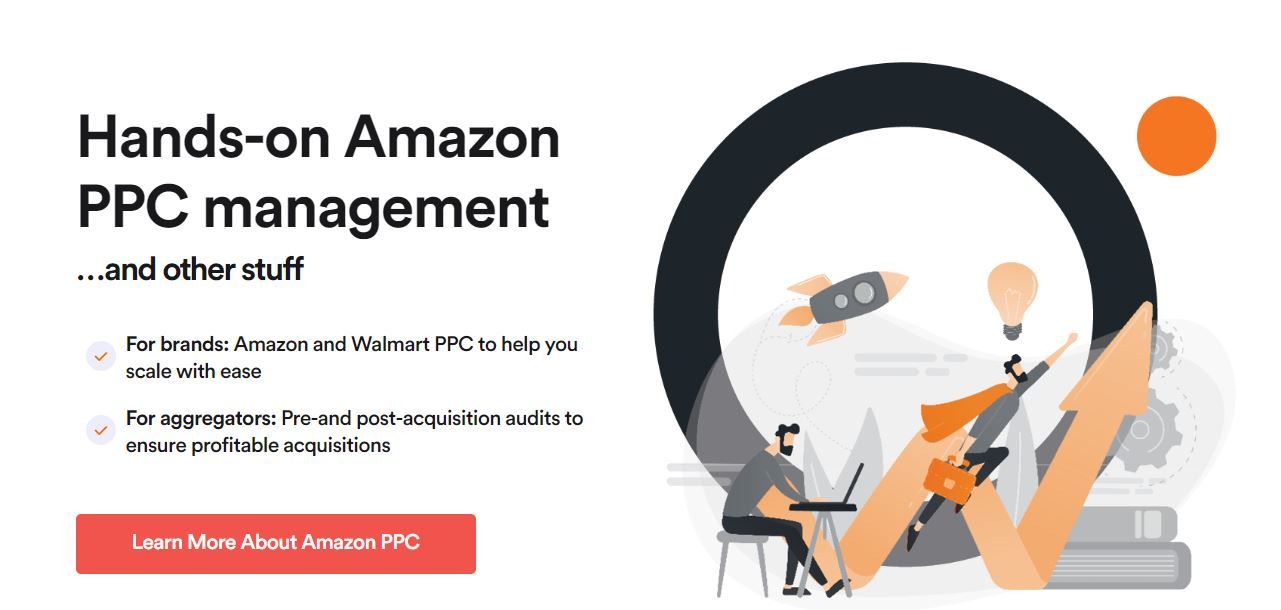 What will IGppc do for you?
intense research -  evaluation of your brand or products market, specific competitors, and, most importantly, Amazon keywords;
custom crafting your strategy and ad campaigns to meet your needs and KPIs;
campaign setup and management - your personal expert account manager will manually set up your campaigns with the greatest care and attention to detail to ensure maximum ROI and increased conversions;
growth tracking — professionals will manually optimize your account weekly to eliminate wasted expenditures, drive more sales, and decrease ad spend;
reporting – you'll get a complete picture of all results and metrics in monthly, in-depth reports, including the progression and effectiveness of your Amazon PPC campaigns.
Tips from IGppc to Optimize Your PPC Strategies
rank your product organically on the top keywords;
if it already ranks well, determine all terms of your product that are not in the top 15, but your competitors are. and create a campaign for them;
apply dynamic bids up and down – they grow CPC and CVR; ACoS is higher, and more spending allocates to the top of search (TOS);
monitor the percentage of PPC sales and Organic sales; increase organic ranking and tighten your budget by controlling TACoS;
get new keywords from Brand Analytics; enter a keyword in the ASIN search box, and Brand Analytics will give you a lot of similar/alternate keywords;
utilize Top of Search placement because it has significantly higher CVR, resulting in better organic ranking and, thus, more sales.
If you want to grow your business with cost-effective and profitable ads, IGppc is for you. Outpace the competition with IGppc asap. Contact IG PPC now for the best PPC management, and you'll get a free PPC audit right now!