Aloha, Amazon Seller!
Amazon A-Z guarantee allows customers to confidently buy directly from sellers. Check SageSeller's guide to know more about what Amazon A-to-Z guarantee is.
One of the essential drivers of Amazon's success as a company is customer satisfaction, and customer care. This, in turn, increases customer trust in Amazon sellers. Amazon.com as a marketplace applies best practices and social norms to make purchases and sales on the platform comfortable and secure both for the buyers and seller and tries to resolve claims, as the case may be, to mutual satisfaction.
This is why Amazon a special FBA inventory reimbursement policy, providing insurance to the customers of Amazon who might be, for some reason, not happy with the purchase, through the Amazon Pay A-to-Z Guarantee program and outlining, how to file A-to-Z claim.
This program helps settle all the bad experiences shoppers might have and encourages good communication between sellers and buyers.
What Is an A-to-Z Claim?
Amazon applies a special reimbursement program in the case when, for example, the order was not delivered or looks different from what the buyer expected. As a seller, if you put yourself in the shopper's shoes, you would understand the emotions he feels: most commonly this is anger and dissatisfaction. The shopper would like to return the item and get his money back.
However, you have two parties in this game, and the standpoint of the seller, who may have nothing to do with the late delivery or broken item, is not less important, and he needs to have a tool to justify this.
This is the case when the A-to-Z guarantee claims program steps in. The program's goal is to give a chance to the buyer and the seller to communicate and settle the claim in goodwill and resolve it, as it can be further removed, and sets the rules for the cases, when the buyer and the seller cannot settle the dispute themselves.
Here is how Amazon describes what's an Amazon AZ guarantee: "The A-to-Z Guarantee protects you when you buy items sold and fulfilled by a third-party seller. It covers both the timely delivery and condition of your items. If you're not happy with either, you can make a claim. Our team will decide if you're eligible for a refund".
When Can a Buyer File an Amazon A-to-Z Claim?
According to Amazon policy, the shopper can file an A-to-Z claim Amazon in the cases below:
Buyer did not receive an order;
Buyer got the order later than the delivery date set by the shopper;
Buyer received the order, which is defective, damaged, or was different from the item displayed in the listing;
Buyer returned the order as agreed with the seller, but you did not provide the agreed-upon reimbursement after receiving it;
Seller doesn't accept the return of the order in accordance with the seller's return policy;
Buyer thinks that he was charged an amount greater than the amount authorized for the purchase.
This means, that the Amazon AZ claims are submitted when orders are not received; items are damaged, defective, incorrectly described, misclassified, misrepresented, have missing parts and pieces; the shopper thinks the pricing is wrong; return orders are not refunded, or in case of refused returns.
Amazon A-to-Z Claims are not applied to the digital items or services, in the cases when the item was paid by Amazon gift cards, coupons, etc., and when a chargeback has been done.
How to File an A-to-Z Claim on Amazon?
A buyer can request an A-to-Z guarantee refund if they believe there's a problem with an item they bought from the seller on Amazon. They need to find the problematic order in the Orders on Amazon, select your problem from the list, give comments, if any, and file an AZ claim requesting a refund. Amazon reserves up to one week to review requests. The shopper can view the status of their request to see Amazon A-to-Z claim, how long it is processed, and the current status.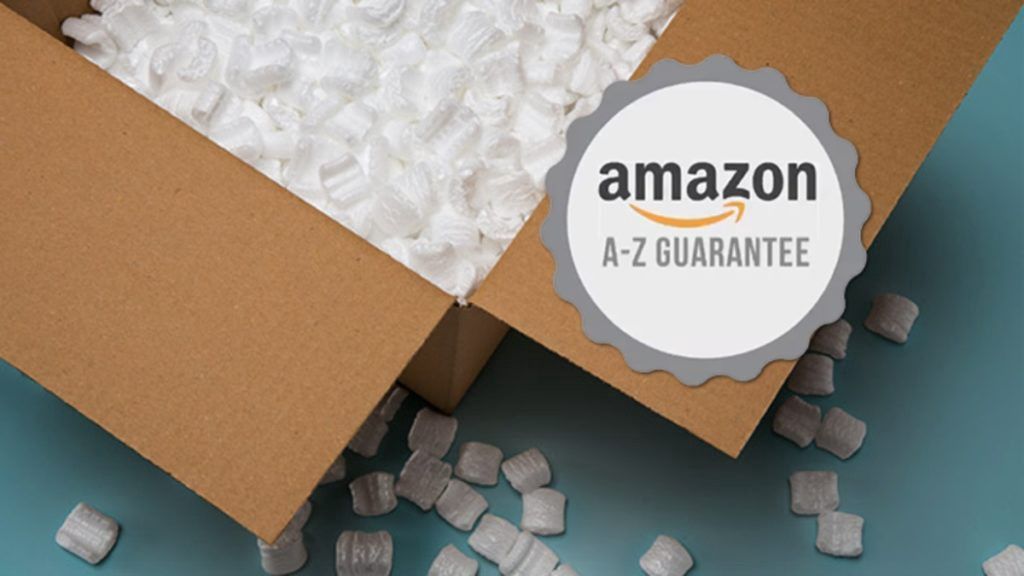 How Does the A-to-Z Claim Process Work?
As in the case with the majority of the policies on Amazon, AZ Amazon is described in detail and there is quite a straightforward as to what is Amazon A-to-Z guarantee and how it's applied.
If a shopper hasn't received their order for 3 days from the at least three days delivery date, specified by the shopper, or the received order looking different from what he expected, or in the other cases described above, they are encouraged to contact the seller, filing message or return request, and asking to settle the situation.
If after 48 hours buyer and seller cannot reach an agreement, the shopper has the right to file a claim to Amazon.
After that, the seller has 72 hours for the response. If they don't do it, he is automatically refunded from the seller's account.
When that is done, a seller has 30 days to submit an appeal to Amazon if they believe that that the claim was unfair. Amazon in this case might contact the shopper who, in turn, has 72 hours for a response.
What to Do If You Received an Amazon A-to-Z Claim?
If you sell a lot, sooner or later you will, though Amazon says that it happens quite seldom. When you receive Amazon A-to-Z, here's what you should do.
Study the claim and see if it is legitimate. If the claim is fair, respond to the customer, apologize, and make your conclusions so that you don't repeat the same mistake in the future.
If you believe, that the claim is not fair and you've decided to take time and prove that you're right and not just let the buyer get his refund, respond in a polite manner within 48 hours and try to settle the claim. Fill out a response form. Once you've submitted the form, ensure you've received an answer from Amazon within the allocated timeframe.
If you do not react to a shopper's claim within 48 hours, they can submit a claim to Amazon and you'll need within 72 hours file an appeal, otherwise, the refund will be automatically withdrawn from your account.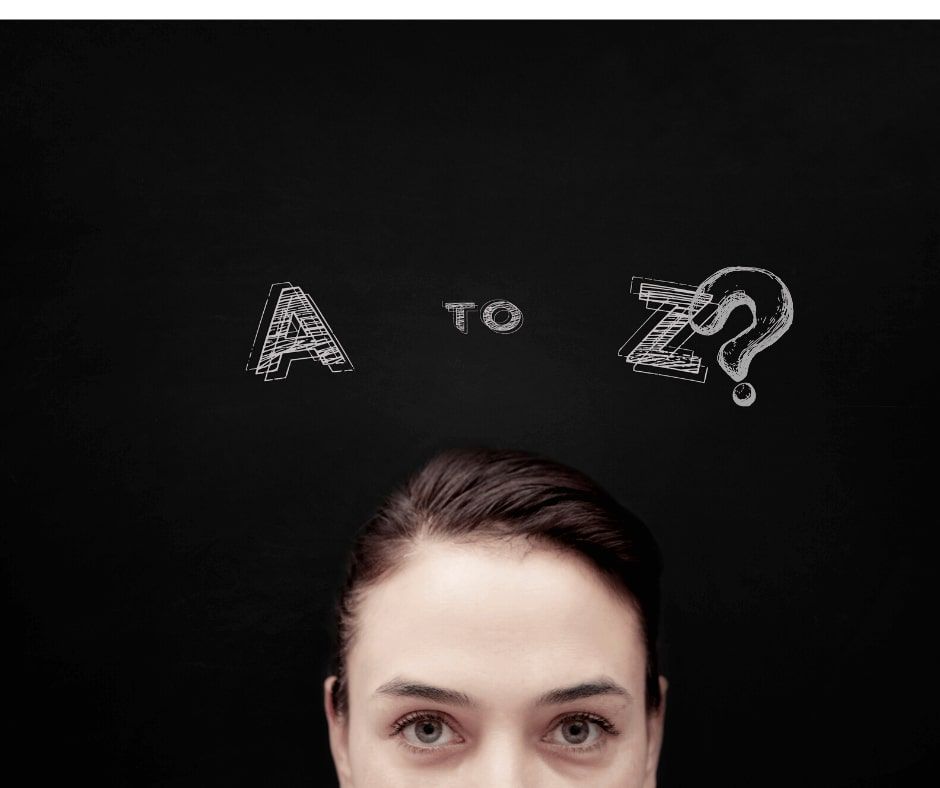 What Should You Do to Avoid a Claim?
It is important to minimize the number of Amazon A-to-Z claims as Amazon would not appreciate having sellers with a bad reputation on board. They position themselves as a customer-centered company offering high-quality customer services.
Here are 5 most useful tips to avoid receiving A-to-Z claim:
Deliver orders on time and use a fulfillment method that ensures reliable delivery.
Make delivery with tracking information and give this information to the customer.
Activate insurance for high-priced orders.
Ship the high-priced items with signature confirmation.
Be careful about the details: clear listing, shipment details, etc.
How to View and Manage Your Claims?
In case of a claim, Amazon will send the seller an email with details and requests a response, where they can give their layout of a problem. You can answer the e-mail and give you details. In the Seller Central account, you can also manage your claims by visiting the A-to-Z Guarantee Claims page. There is a link to the A-to-Z Guarantee claims page in the Performance section.
How Do Amazon A-to-Z Claims Affect Your Account?
These kinds of claims Amazon can affect seller account Order Defect Rate, which Amazon uses in the accounting of your reserve. Excessive claims can cause warnings, suspensions, or account termination. It is recommended by the marketplace to minimize the number of received A-to-Z сlaims. According to Amazon, issuing a refund is the easiest way to resolve the issue.
SageSeller wishes you to receive minimum number of A-to-Z claims and reminds you about your business analytics. Keeping track of your figures is a key for your account health and maximizing your profits. Get your easy and visual business analytics with SageSeller's dashboards. Try them now, it's free.