Aloha, Amazon Seller!
Amazon Vine Program helps you generate valuable reviews from credible buyers. Learn more about how to join Amazon Vine Program and get trusted reviews.
On Amazon.com, positive customer review is a key to success and a conversion driver. If you have multiple 5-star reviews, your product will rank higher on Amazon and gain visibility. This is because it's an integral part of human nature to trust other people's opinions. A lot of people tend to trust customer reviews more than advertising. Stats reveal, that 84 percent of shoppers trust online reviews as much as personal recommendations. Both positive reviews and customer feedback are, therefore, sales, supply and demand, and conversions driver, and help build up brand awareness and reputation among consumers.
If you have a lot of positive reviews to a product and managed to promptly take care of the negative reviews, you are on the safe side here. Another story is when you are launching a new product with zero reviews. You can ask for a review via e-mail or a use the "Request a Review" button, but sometimes it doesn't help much.
This is where Amazon's Vine program steps in. By enrolling products in this program, you can get unbiased feedback from the most trusted reviewers. However, you need to have a product properly prepared, because you can't influence the nature of the reviews you'll get – they can be both positive and negative.
One more reason why Amazon introduced the Vine program is fake or biased reviews. They want their customers to get genuine opinions and accurate assessments from the most trusted reviewers to help make informed purchase decisions, as per best customer care practices.
In this blog, we will discuss the Vine program Amazon, how to join Amazon Vine, and how to become a Vine reviewer.
What Is Amazon Vine?
Vine Amazon is a program in which reputable reviewers selected by the platform (Vine Voices) review new and pre-release products of the enrolled sellers in an unbiased manner. Vine Voices are chosen based on their reviewer ratings and a number of criteria set by Amazon.
Sellers, who want to get Vine Amazon reviews, enroll in Amazon Vine program and submit free products to the Vine Voices. The Voices test the products, check their satisfaction and performance, and publish their reviews about the product's features and quality on Amazon.
Vendors who submit their products for Vine Voices' examination are not able to contact the reviewers directly. Vine Voices are encouraged to share their unbiased opinion, no matter if it is positive or negative. The rating of the reviewers doesn't depend on the review outcome, even if it's a negative input. Since Amazon couples the items with the most relevant reviewers and tags these reviews with a Vine Voice Badge, the shoppers are reassured that the reviews are trustworthy.
Vine program Amazon was launched with the purpose to fight fake and malicious reviews. Since some of the sellers were craving positive reviews in exchange for free or discounted products, Amazon started to combat this practice by introducing the Vine program. Alongside this, since some of the products with fake reviews were counterfeited, Amazon initiated the Project Zero program to fight counterfeits.
Vine Amazon is a good tool that helps increase the number of reviews of seller products and improve brand awareness. In order to reduce the number of negative reviews, sellers should apply for reviews only when their products are prepared for sales.
Considering that Amazon is going to shut down its Early Reviewer Program, Amazon Vine is becoming one of the few ways to generate reviews on a newly launched product.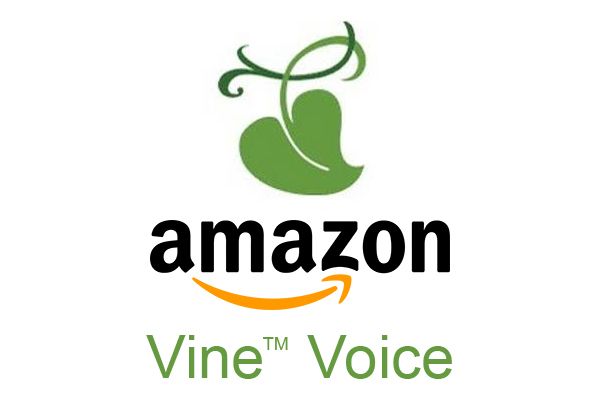 How Do Vendors and Sellers Benefit from Vine Amazon?
Amazon Vine helps increase brand awareness, conversions, and sales volumes, and indicates whether your product has any defects or drawbacks.
Amazon Vine Program's Benefits:
It grows sales and conversions;
It enhances traffic quality;
It creates trust for freshly launched products or slow-moving products;
It builds up brand awareness;
It improves product ranking on Amazon.
Who is Eligible for Amazon Vine Program?
Both vendors and sellers have access to this feature.
To enroll in Amazon Vine, you have to match the following criteria:
Be a professional seller;
Be registered in the Amazon brand registry;
Have less than 30 reviews on a product;
The product should be FBA-fulfilled;
You should have enough inventory;
Product listing should contain an image, title, and description;
The product shouldn't be digital software, apps, or adult content.
Products that are not eligible for Amazon Vine
Certain product categories are not eligible for the Amazon Vine program. You can't submit restricted items, and those that require reviewers to order another product to review.
Other products not eligible for Amazon Vine are as follows:
Products sold in packages;
Heavy or oversized items;
Sample products;
Hazmat or hazardous products;
Dropship products.
What Is Amazon Vine Program's Cost?
Participation in Amazon Vine had been for free for third-party sellers for some time, however, as of October 12, 2021, Amazon charges a $200 enrollment fee for each parent ASIN you enroll. On top of the enrollment fee, you'll also have to cover the cost of the products provided to Vine reviewers.
Some years ago, only first-party vendors were eligible for participation; they had to pay a fee starting from $2500 and up to $7,500per ASIN.
How to Join Amazon Vine?
Amazon limits the number of ASINs you can submit for the Vine program to five ASINs per product. You will have to provide free units of the product, to be reviewed by Amazon Vine Voices.
You will need to select the enrollment level. The levels are as follows:
Basic level – 5 products;
Plus level – 10 products;
Premium level – up to 20 products.
Here's how to enroll in Amazon Vine program, step-by-step:
Step 1. Navigate to your Amazon Seller Central account and login;
Step 2. Click on Vine under Advertising tab;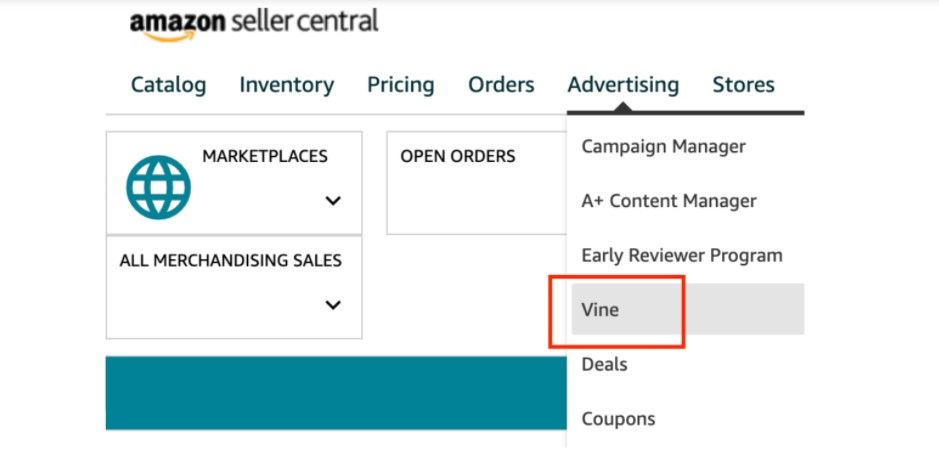 Step 3. Enter in the search box the ASIN you'd like to submit;
Step 4. Register the ASINs, specify the parameters and the number of units you'd like to enroll;
Step 5. Monitor the enrollment progress on the details page by selecting the 'Details' button.
How to Become an Amazon Vine Reviewer?
The Vine Voices are selected by Amazon on basis of predetermined criteria. They serve as independent experts sharing their opinions with the shoppers. The selection criteria applied when Vine Voices are chosen are mostly based on Amazon shoppers' feedback about their reviews. Their reviews should be regarded as helpful and accurate. It matters also, how many reviews they've published and how recently they've reviewed products. Amazon's algorithm matches them to products according to the category of their prior purchases. All posts under the Amazon reviewers' program should comply with posting guidelines. Reviewers are not in any way compensated for the reviews.
Vine Voices are chosen from Amazon's reviewer base and it is only possible to become one of them by receiving an invitation from the marketplace.
The Amazon Vine program considers Vine Voices' interests. The reviewers are invited to test the products from the categories they are familiar with. Therefore, you have to be a frequent buyer and reviewer of the corresponding category of products to be requested to review them.
Enjoy your sales, and don't forget about your product's profitability and KPIs. It's very important to keep track of them as they show your account health. To do the analysis easily, you can use Business Analytics Seller tools, like SelleRise. With this tool, you can keep track of your sales, costs, and profits and see where you can optimize them. Also, you can see sales and profit dynamics showing you how healthy is your business.