Aloha, Amazon Seller!
The e-commerce business is facing new challenges every time. We want to give you some tips on how to overcome the issues in e-commerce.
In recent years are facing an enormous boom in the e-commerce business. Customers buy more and more products online, and their increasing demand attracts both big online entrepreneurs and small businesses to start and grow their sales on e-commerce platforms, like Amazon or Walmart.
Globally, online sales are expected to reach about $4.9 trillion in 2021. This is an increase compared to $4.28 trillion in 2020. The figure is estimated to grow even more substantially in the future, up to an inspiring $6 trillion in 2024.
On Amazon alone, there are around 2,000,000 active merchants, competing with each other and with you as a seller. At the same time, customer expectations are rising, which puts additional pressure on sellers and creates new challenges for e-commerce businesses every day.
In this blog, we will uncover major today's e-commerce problems and you will see which of the following is a challenge facing an e-business in your case.
Challenge 1. Exponentially Growing Competition
The only existing way to override your competitors on Amazon is to find a better product and to make your business in a more efficient manner, which means having a more sophisticated marketing strategy, targeting better visibility, offering better customer care, etc. Also, you need to constantly monitor your business KPIs.
One of the challenges of e-business is to find a perfect product to sell.
Here are 7 criteria as to how to selecy aproduct to sell on Amazon:
Avoid items with extremely high competition;
Select product with good margin;
Avoid products with non-standard sizes, too heavy, or those that can be easily broken;
Avoid extremely seasonal items;
Avoid items with complex design;
Avoid licensed or restricted category items;
Check if the product sells in the selected marketplace;
Select products with sufficient profit margin.
If you are interested, you can find a detailed guide on how to select a product that sells good on Amazon, in our blog.
Among the top e-commerce challenges are creating an optimized product listing. Even if you have the best product in the world, if your product listing is an unclear mess with poor pictures, shoppers will not be interested to buy it.
An optimized listing should contain:
High-quality images / video;
Highly-ranked keywords;
Clear product descriptions and informational bullets;
A+ content;
20 to 30 reviews with at least a 4-star rating.
To promote your product efficiently, which also makes one of the e-commerce challenges, you need to have a marketing strategy.
An efficient marketing strategy should include the following elements:
Target increasing visibility on Amazon;
Keeping track and optimizing your ad campaign parameters, like reach, engagement, impressions, clicks, CTR, CPA, CPM, and ad frequency;
Analysis of your Sponsored product promotions efficiency;
Setting up and reviewing your ad campaigns;
Target attaining Buy Box;
Monitoring of your ACoS;
Increasing of Amazon conversion rates;
Promoting of products outside Amazon;
Engaging influencers.
If you've put all these elements together successfully, be sure you'll avoid a lot of problems in the online shopping business.
Challenge 2. Customers Prefer Fast and Free Shipping
In today's online shopping industry offering fast and free shipping to buyers is a must since this is what meets your customer expectations. Very often shoppers are expecting sellers to provide not only one-, or even same-day shipping, but also free or discounted delivery. Offering free delivery is a competitive edge because in the majority of the cases this is something convincing customers to make a purchase decision. The majority of online buyers shop on Amazon because of fast, free shipping (79.8%).
Modern patterns of fast shipping are same-day delivery, next-day delivery, and express delivery. Fast shipping means that specific order to be delivered is assigned a higher priority, therefore being shipped faster. For many shipping service providers, this means offering faster than normal shipping.
On Amazon, to ensure fast delivery, sellers can select one of the two fulfillment methods depending on their strategy.
Amazon Prime
Merchants can use Fulfilled by Amazon (FBA) delivery method, where Amazon stores, packs, and ships seller orders to the shoppers. If sellers select to join Amazon Prime program, they are guaranteed two-day shipping and can offer the same to their customers.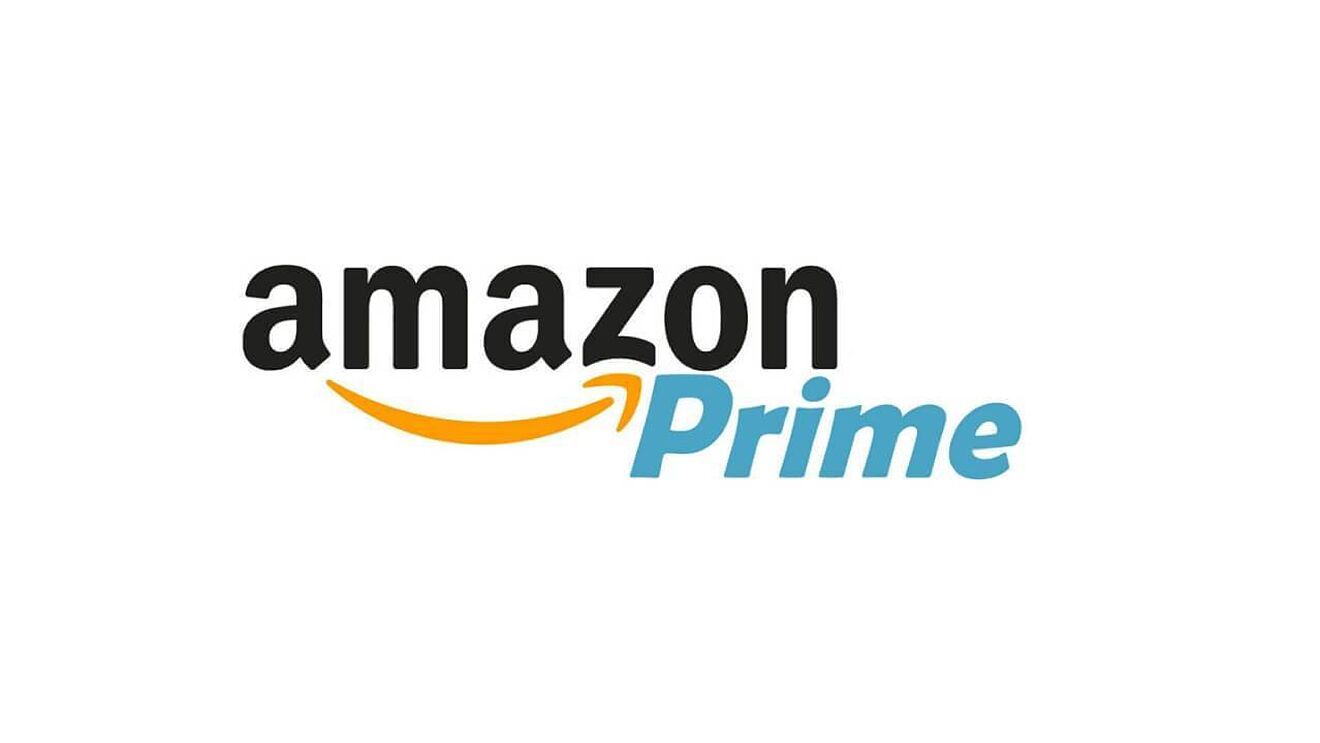 Seller Fulfilled Prime
Another option for merchants is to fulfill orders themselves from their own warehouses using the Fulfillment by Merchant (FBM) delivery method. Seller Fulfilled Prime program gives sellers opportunity to ship orders directly to customers. However, when displaying the Prime badge, sellers commit to Two-Day Delivery at no additional cost for Prime customers. When selecting FBM fulfillment method, merchants can either ship orders on their own or use the services of a third-party logistics company (3PL) that offers two-day shipping.
Challenge 3. Omnichannel Customer Experience
Among the new challenges of e-business is that the buyers are increasingly shopping omnichannel. They might encounter your brand on social networks, for instance on Facebook ads, then do pricing research on a platform and finally make a purchase through your website.
Among today's important e-commerce challenges is bringing external traffic to the Amazon page and offering a seamless brand experience across channels.
To drive traffic, you can involve:
Amazon Sponsored Display Ads;
Social media marketing;
Facebook advertising;
Influencer Marketing;
Email or Messenger List;
Blogs and Google SEO;
Paid Ads, Google Ads.
Challenge 4. Increased Customer Expectations
Another one of e-commerce challenges is providing high-quality customer service. This means that you value customers' time, have a friendly polite attitude, provide informative and accurate eCommerce data. You need to ensure that shoppers can contact you, respond to any messages quickly, and deal with negative reviews.
Also, a shopper is attracted to your brand or product by an exciting customer journey. Create an outstanding storefront or listing with A+ Content, add videos. Make sure that your listings are adapted to the audience buying from you. Make your customers understand your brand and products better, tell your brand story, encourage them to leave a review.
Personalized buyer's experience is one of the issues in e-commerce since shoppers expect a personalized approach. With Amazon's features to show its customers recommendations based on their previous purchases, you have a good tool to help you. You can also send reminder emails or notifications to your customers who have already added some items to their wish list or to their cart but haven't yet purchased them.
To the existing customers, you can add some promo samples or insert cards to any new purchase they make. Thank them for the purchase, ask about their purchase experience with you, provide them with a special offer. You can find some ideas on how to do it here.
Challenge 5. Return Policy and Negative Reviews
Among the challenges, Amazon faces every day are customer returns. With Amazon Return Policy and A-to-Z guarantee a lot of issues related to customer return policy are dealt with.
However, if a customer returns a product and leaves a negative review, you need to respond or remove it. The reason for this is that a lot of people would rather trust other people's opinions than an advertisement and always tend to read bad reviews. You can respond directly to the customer review, apologize, talk to the customer in an open and friendly manner, show your concern and readiness to cooperate.
You can also choose to respond to the negative review in public, via the Feedback Manager. This is also an efficient way to fight negative reviews and shows your customer care.

Challenge 6. Controlling Your Business Metrics and Tracking What Burns Your Profit
To generate and increase sales and conversions it is very important to create optimized product listings, relevant ad strategy, manage customer reviews, and more. However, down if you don't monitor your expenses and other business metrics on the current basis, all the profits you earned can be immediately burned down.
Amazon analytics for sellers helps you not only know your sales numbers, but also your real profit figures, and a lot of other data, that can increase or reduce it. Accurate profit analytics helps you monitor all your Amazon transaction details, down to each SKU, see your ad and organic sales separately to measure your ad campaigns efficiency, and keep track of other significant business metrics. To do this without extra complications, it's a good idea to use Amazon business analytics tools. This is an efficient and easy way to maximize your profits.
The metrics you need to monitor are as follows:
Key metrics influencing your Amazon profit;
Organic and advertising Amazon sales figures separately, also per order and unit;
ACoS;
Net profit;
Amazon Fees, including 'hidden fees' that are not explicitly displayed;
Occasional modifications in your expenses on items, which Amazon change without you being notified;
Changes of your order fees including fees, charges, and taxes paid in connection with the sale, storage, packaging, and delivery of the item;
Fees burning your Amazon profit;
Refunds and reimbursements.
These metrics also matter a lot in the case if your build a ready to sell Amazon business. Then you need to monitor all your product KPIs from the start considering how to sell Amazon FBA business.
Challenge 7. Cybersecurity
With Amazon's business gaining popularity rapidly, sellers are becoming vulnerable to fraud or cheating competitors, who want to grab easy dirty money. Amazon had developed an extensive data protection policy to minimize the security risks. Amazon data protection general security requirements involve network protection, access management encryption in transit, incident response plan, request for deletion or return.
Additional security requirements specific to personally identifiable information are also an essential part of user data security. There are security requirements that relate to Amazon data retention and recovery, data governance encryption and storage, encryption and storage, least privilege principle, logging, and monitoring.
From your side, you need to take additional measures to protect your seller account.
Here are the steps of your Amazon account protection:
Enable Amazon Two-step verification. Use Amazon security code;
Use a secure password and don't save it in the Cloud;
Change your password;
Do not expose your login and password to anyone;
Control the users having access to your account;
Regularly monitor notifications;
Don't open 'suspicious' e-mails;
Provide secure delivery with One-Time Password;
Contact Amazon security if you suspect that something has done wrong.