How to start an Amazon business? Should you Buy an Amazon FBA Business or start one from scratch? The complete guide can help you to choose one way.
Starting an FBA business on Amazon.com is both a great chance and a challenge. You can earn big money on this biggest marketplace in the world, but this is not easy. You need to have the right product and create a perfect listing, facilitate your store's economic growth, consider supply and demand, market competition level to ensure profit, constantly monitor key sales metrics and inventory, and whatnot.
To build up a successful store with great sales history you need time, patience, devotedness, and luck. If you are ready to face these challenges and join the multimillion army of Amazon sellers, then it's time to elaborate the sales strategy and start your Amazon business. If you feel, that you are not ready to invest time and effort into starting an Amazon business, but still want to operate a successful store or feel competent enough to add value to the existing Amazon business, there is another option for you: you can buy an Amazon FBA business.
In this post, we're going to consider both options for you to compare and make the right decision on which way to go and based on this you can decide for yourself is starting an Amazon business worth it or not.
How to Start an Amazon Business?
To start a business from scratch, first and foremost you need to understand how the process works, step by step.
How to Start Selling on Amazon? Step-by-Step Guide
Step 1. Register an Amazon seller account;
Step 2. Select a sales strategy on Amazon (Private label, dropshipping, wholesaling, Online arbitrage, or handmade);
Step 3. Select fulfillment method (FBM; FBA; MCF, Multi-channel Fulfillment; or SFP, Seller-fulfilled Prime);
Step 4. Select a Selling Plan (Individual or Professional);
Step 5. Select your product;
Step 6. Create your perfect product listing;
Step 7. Start selling.
You can find out all details about the process here.
The process looks very straightforward; however, Amazon is a very crowded place with a very high competition level. You need to have a consistent marketing strategy and stay fit to fight the competition.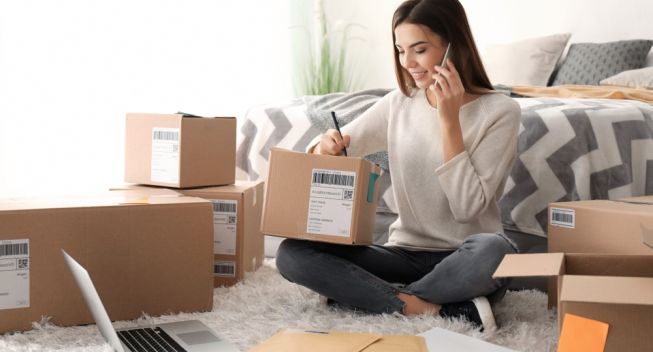 Here's what you need to do:
#1. Content is a king: regularly revise your listings;
#2. Marketing strategy is a fuel for sales see if your advertising is efficient;
#3. Consider all ways of driving conversions;
#4. Constantly revise your pricing strategies, sales plan, and inventory;
#5. Analyze your business metrics;
#6. Make most of all Amazon features, but account for the price.
The tips about how to optimize your sales process are here if you are interested.
This doesn't look that easy anymore, but with the help of Amazon marketing tools, which are plenty, and other seller tools, which are a lot in the market, we are sure you will win the game. But, as we said from the start, this requires time, patience, persistence, and a bit of good luck.
Why Buy an Existing Amazon Business?
When you look at the list above, you might think, that this is a long way to go and you will be right. Building a successful and efficient Amazon business will take you half a year to a year. If you don't want to wait that long and have money to invest, you buy an Amazon FBA business that is already established, from an existing seller. This helps you avoid all the headaches of the startup, saves your time, and gives you room for improvement and growth, at the same time minimizing the risks.
However, if you've taken a decision to buy an Amazon seller account, you need to make a proper business valuation and due diligence, to avoid buying an unprofitable store with quick and dirty accounting, risky inventory portfolio with high Cost of Goods, and a low profit margin, or even an account that can be a subject to suspension.
To avoid all these risks, the deals to buy Amazon business always follow certain procedures, including business valuation and due diligence. It is highly recommended to use a professional brokerage company to buy an Amazon business, as they will help you overcome the challenges of Amazon sales deal navigation.
3 Reasons to Buy an Existing Amazon Business
Save Time, Grow Profit
The reason why a lot of Amazon businesses are growing slowly is the lack of massive investment. If you bring in a good lamp of capital in the business, it will return with considerable profit. With big money, you can always get much better conditions for the deals, discounts from suppliers, etc.
Reach Success, Avoid Risks
Buying a successful Amazon business means that you are already on top of some risks: bad product selection, wrong profit margin, poor supplier chain, wrong marketing strategy, etc. If you acquire one, you don't have these risks – your task is to improve, scale, and develop already existing sales processes.
Add Value, Grow Sales
If you have any skills, knowledge, or other tools you can use to boost sales, you can apply them to an already existing business. For example, if you are a successful influencer promoting kitchenware, with 2 mln subs to your YouTube channel, you can buy a kitchenware store and bring your fans to your listing.
What Should You Look at When Buying Amazon Business?
When you're looking for an Amazon business to buy, it's not only important that it brings tons of profit. The business you're going to acquire should have considerable growth potential, and, at the same time, be consistent and should be able to bring constant and stable profits.
When you are buying an Amazon business, it is preferable that it's an FBA, and not purely wholesale business, it should be ideally a private label brand. It should be operating for more than one year on the market so that you can analyze the trends and consistency. The business category should not be something extremely overcrowded, like Electronics, or something that generates short-term profits, like Fashion. The best categories to look at are Home and Garden, Pet Supplies, Baby Products, Outdoors, or Health.
Also, you need to business audit and perform due diligence, review business efficiency, profitability, scalability, and growth potential, as well as account health, profit margins, financials, and main business metrics. A business should generate around 1 M in annual sales.
How to Buy an Amazon Business?
An Amazon business purchase is very similar to buying any other business, with the difference that Amazon has a number of very specific sales metrics.
It is highly recommended that you conclude a deal through a professional broker, especially if you aim at a multi-million deal. You will save time, money, and minimize risks. Professionals will help you with negotiations and audits.
How Can SageAudit Help You Buy an FBA Business Fast and Safe?
SageAudit is a part of SageGroup, an ecosystem for Amazon sellers, having profound experience in Amazon business and on the e-commerce market.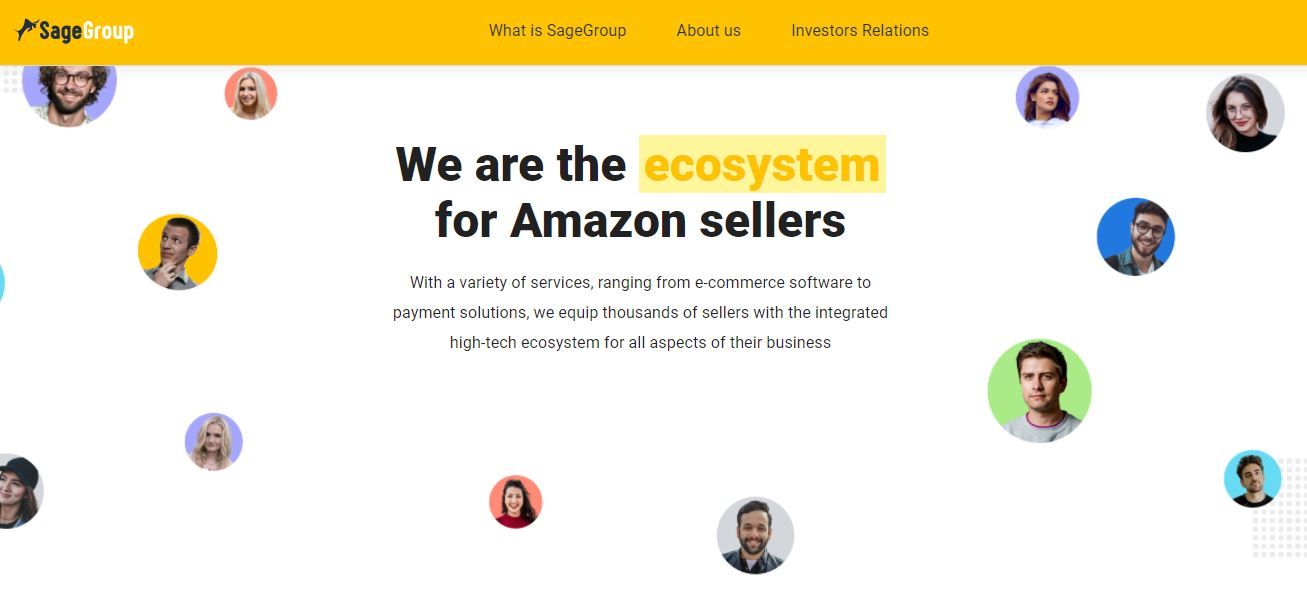 With SageGroup you will:
Connect with the wide seller database;
Save time;
Get a comprehensive audit and fair business valuation.
Get the best deal possible.
SageAudit will provide you with unique information about the quality of business you buy:
BSR History
Sustainability of Best Seller Rank dynamics: timing and fluctuations, shown in the chart for each ASIN by date.
Profit Analytics
Key sales metrics analyzed for business as a whole and for each SKU. Net Profit, Margin, ROI, Sales Revenue, etc., shown in the visual Profit Dashboard.
Inventory Rate
Stock status over the last year: inventory age and quantities, shown in the chart for the stock as a whole and each SKU by date.
Review Cheating
Review history and authenticity: origin and quality of the reviews, shown in the chart for each ASIN by date and quantity.
Refund Rate
Refund analytics: quantity and reason of refunds, shown in the pie or bar chart for the store as a whole and each ASIN, with a refund rate %.
Keyword Ranking
Product keyword ranking: keyword ranks, shown in the table for each ASIN and key.
How to Buy Amazon FBA Business with SageGroup?
The essential steps to buying a business are as follows: the process includes looking for a deal; comprehensive business audit; due diligence; legal documents; deal closing and fund transfer.
If you are thinking of buying your Amazon business and don't know where to start, SageGroup is here to help you. We will find the best deal for you in a short time, perform a comprehensive audit, and take care of the deal. You are welcome to contact us now.