Aloha, Amazon Seller!
Retail trade doesn't stand still and is constantly evolving. We've put together and analyzed retail trends and innovations that will be popular in 2023, for your consideration.
Today's incredibly fast-changing world brings to life a lot of new tendencies in retail sales, partially driven by new customer behaviors, and in part emerging due to new high-tech solutions becoming an integral component of customer experiences, expectations, and services.
E-commerce retail sales are experiencing a boom, with over 230 million online shoppers in the U.S. alone in 2021. The number of shoppers who visited stores in person to buy products has decreased almost twice over the years marked by the pandemic – from 60% to 37%.
The biggest online retailer companies like Amazon, which is dominant in the U.S. online market, as well as other big e-commerce players - Walmart, eBay, Apple, Target, and Home Depot, focus on retail innovation to win the race against competitors and expand consumer base.
For the retailers, it's becoming increasingly important to reach their target audience since the shopping habits continue to change and shift online. Mobile apps and social network shopping via Facebook, Instagram, or YouTube are attached ever-growing weight.
However, despite economic disruption due to the pandemic lockdowns and lower number of visitors, traditional brick-and-mortar stores are fighting to keep their customer base and increase brand loyalty by introducing new retail technologies and innovative retail ideas, offering unique in-store experiences, and making their customer journey unforgettable by implementing augmented and virtual reality innovation in retailing.
In this blog, we're going to discuss the latest retail industry trends and changes in customer behavior that are influencing these shopping trends.
What Are the Latest Trends in Online Shopping?
The biggest trend in retail sales since several years from now is the exponential growth of online shopping.
Moreover, e-commerce companies are not only expanding their reach to unconventional areas, like their own production and trading groceries. They are also starting to create online stores in offline spaces, this way knocking out of the saddle traditional brick-and-mortar store owners.
It is more and more so that the reality is becoming increasingly hybrid with online and offline merging, this way making retail omnichannel. Another trend in retail is the emerging of new shopping channels, voice, and other smart gadgets, like Amazon's Alexa and Google Home.
Among other top retail trends that are forecasted to dominate 2023, it's worth noting changes in shopper's behaviors - buyers are becoming increasingly conscious consumers and their appetites as to the level of customer services and implementation on new technologies grow daily.
The increased popularity of Private Label brands is also one of the notable retail trends. The value of social media commerce will continue to grow, the same way as an influencer marketing role in generating conversions.
A lot of technologically-driven transformations are happening in shipping, logistics, and inventory management, making free shipping and fast delivery a common customer expectation. To solve logistics and inventory management tasks, retailers are more and more looking at and implementing AI-based solutions.
Due to latest retail trends, traditional brick-and-mortar stores undergo essential transformations of their sales practices. Many of them introduce technological advancements, offering augmented reality-powered experiences and virtual reality shopping.
Retail Shopping Trends: What to Expect in 2023?
In 2023, e-commerce trade will continue to grow and diversify to non-conventional areas; retail will become increasingly omnichannel; shopper's behaviors will evolve due to social and high-tech transformations; Private Labels will grow popularity; traditional brick-and-mortar stores will adapt their sales processes and technologies to the changing reality to develop unique shopping experiences and attract customers.
Online Shopping Outgrows Its Boundaries and Expands to Unconventional Areas
E-commerce Industry Becomes a Big Player
Today, no one would dare to argue that online shopping takes a significant share in retail sales. During the past two years, it has gradually started to outplay traditional physical stores in terms of sales rates. E-commerce shopping is growing and buyers are willing to spend more and more money online.
In the United States, e-commerce sales are predicted to reach $740 billion by 2023. Compared to 2020, when the number of online shoppers exceeded 256 million, in 2021 it is expected to reach 263.01 million, and 278.3 million in 2024.
Amazon, taking first place in the online retailer list with 41% of the industry market share, generated $386.4 billion in e-commerce sales in 2021, being $319 billion ahead of Walmart, the second-large online shopping player. During Amazon Prime Day 2021 alone, Amazon's customers purchased over 250 million items across 20 countries.
A lot of retailers are now focusing on a digital-first approach, prioritizing their online stores over physical shops.
E-commerce Expands Offline
One of the new retail trends is online stores in offline spaces. It's quite a common thing when a physical store, especially a big company, maintains extensive online sales, like Walmart, Home Depot, or Target. However, now, when a lot of traditional stores are experiencing downtime, online direct-to-consumer brands like Bonobos, Glossier, Casper, and Warby Parker are expanding into offline sales are developing their new brick-and-mortar stores. These stores, majorly selling apparel, take advantage of in-store customer experiences.
E-commerce Grocery Platforms Are Booming
Since 2020, grocery sales, which had been traditionally an in-store shopping practice, in big part shifted online. At least 38% of shoppers in the U.S. are using grocery delivery services. With the same-day delivery option, this service is likely to continue growing in popularity.
Instacart, Amazon Fresh Grocery Store, and Walmart are the most popular services to bring fresh groceries to the homes of online subscribers in the U.S. and Canada.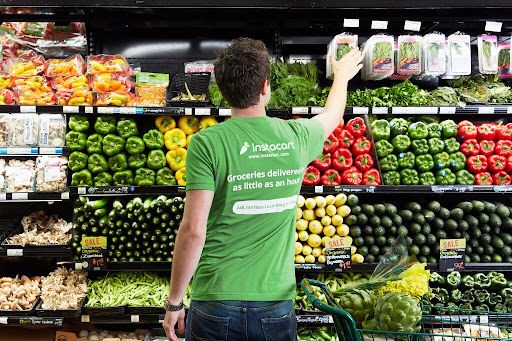 Conscious and Technology-Driven Shopping Reshapes Retail
With the increasing penetration of technology into everyday life, shopping habits and behaviors are changing. Customers want to shop in a fast and convenient manner. Value-driven shoppers want to receive clear and exact information about a product, very often being consulted by virtual voice assistants. Retailers are, therefore, implementing AI solutions to provide the best customer services.
Easy-to-Buy Experiences
Shoppers are increasingly becoming used to their customer journey being a seamless and entertaining process. Mobile apps are as important as desktop website store versions, mobile shopping is expected to account for almost 73% of e-commerce.
"At Home" Economy Is Spreading
Emerged during the pandemic, the "at home" economy still stays there no matter what level of restrictions is applicable overtime. Home and kitchen product categories, home cooking, home appliances and electronics, household supplies, smart home technologies, and entertainment are dominating shoppers' spending priorities. With a growing number of remote workers, the trend seems to stay.
AI Is Penetrating in Everyday Life
It's not only so that retailers are increasingly introducing chatbots (around 9o% of internet users interact with a chatbot daily). Typical uses of AI in retail include inventory management, adaptive homepage, dynamic outreach, visual curation, guided discovery, conversational support, customer engagement, and more.
At the same time, shoppers using intelligent and AI-enabled services, like Apple's Siri, Amazon's Alexa, or Microsoft's Cortana to get shopping information is quite a commonplace thing nowadays. According to Google, 27% of people conduct voice searches on their mobile devices.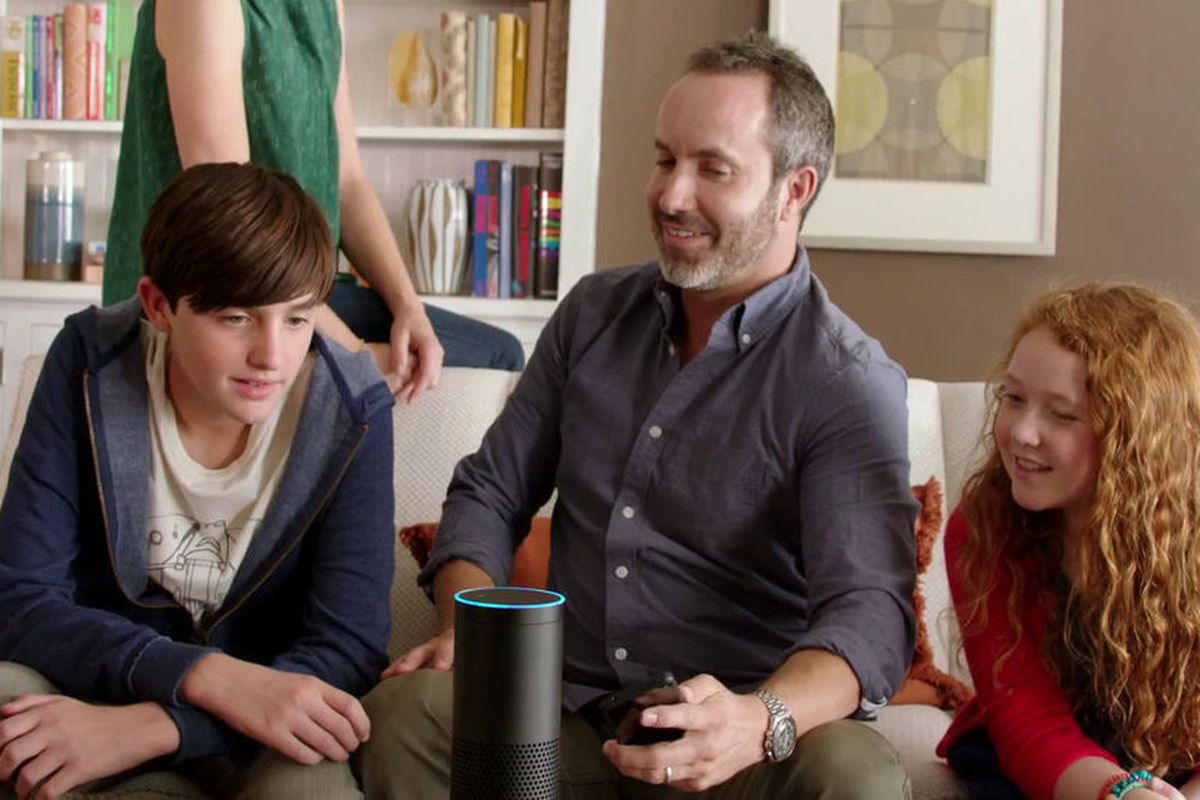 Senior Generations Embracing High-Tech
The majority of seniors are conservative when it comes to new technology, however, it's becoming so much spread in everyday life that they're gradually accepting high-tech. Smart home devices and virtual voice assistants are of use for them.
Conscious Consuming Is a Trend
For today's shoppers, sustainable information about a product matter, as well as environmental impact. Labeling of products with carbon labels, food mile labels, or sourcing information may address these trends.
Focus on Health and Well-Being
Health and well-being are trendy, shoppers are buying a lot of products in the categories like Baby & Child Care, Vitamins & Dietary Supplements, Sports Nutrition, Health Care.
Increased Popularity of Private Labels
Private Label products are gaining popularity, not only as brand substitutes. Sales of private label products has grown grow almost three times faster than that of branded products.
Amazon, being famous for its support of Private Labels via its Brand Registry, also develops its tools like video in sponsored brands; sponsored brands custom image; A+ content; Amazon posts; and Amazon OTT to help brands grow customer's brand awareness.
Ethical and values-based brands are also gaining popularity among shoppers.
Retail Becomes Omnichannel
In a hybrid world, as it is, online and offline realities merge. New sales channels are all technology-driven. They range from virtual voice assistants (Alexa, Google Home, etc.) to refrigerators alerting about food reorder. Microwave with WiFi is quite a common thing. Google ads and Facebook ads bring to your view products based on your search preferences.
To stay on top of the competition, retailers need to explore the trend with regard to their products since it will only grow.
Social Media and Influencers Are Sales Boosters
Social Commerce is growing its weight as a sales instrument. U.S. social commerce sales are expected to grow by 35% to surpass $36 billion by the end of 2021.
One of the retail marketing trends is that retailers use social media commerce as an omnichannel sales and marketing tool. Shops on Instagram and Facebook are commonly used by businesses as storefronts to sell their product to social media users. Instagram Shopping is rapidly growing in popularity among shoppers and brands due to its user-friendly functionality. Livestreaming is also one of the marketing channels growing in popularity.
Affiliate and influencer marketing is an efficient way for retailers to drive sales to their storefront and build awareness of their brand by attracting a social media users. Influencers on YouTube, TikTok and other platforms allow retailers to reach niche audiences and increase reach.
You can read more about influencer marketing here.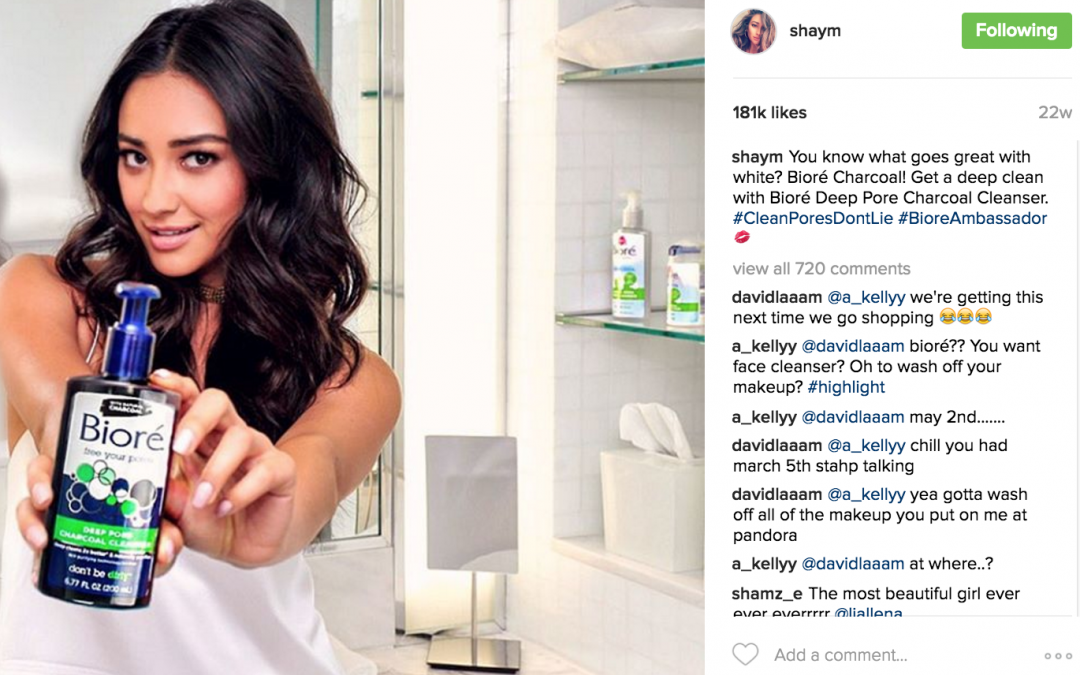 Fast and Free Shipping Is a Typical Customer Expectation
Same-day free delivery is becoming a common fulfillment praxis in retail. Fast and free shipping allows to increase conversions and reduce cart abandonment, increase customer satisfaction and loyalty, and add on average order value. Free shipping is very often a deal-breaker for online shoppers. 90% of consumers claim that they would shop online more often if they are offered free shipping.
You can read more about fast and free shipping customer expectations here.
To meet customer requirements with regard to fast delivery, retailers are looking at ways to automate their supply chain and delivery methods, using AI solutions and robotization. Supply chain transparency and tracking product at each fulfillment point allow monitoring inventory status.
Brick-and-Mortar Trade Transforms
With recent downtime and a shrinking customer base due to pandemics, physical stores are introducing experience-related shopping, which makes the customer journey more than just purchasing a product.
Leave alone tempting offers and discounts, retail stores implement augmented reality (AR) or virtual reality (VR) to tell the customer about products.
They also come up with creative 'fusion' solutions, like Gucci's flagship store in Italy, that attracted customers by a combination of a cafe, museum, art gallery, and store.
Some stores started building communities - bookstores encourage people to stay in-store and read the books they've purchased.
Also, a lot of brick-and-mortar stores redesigned spaces to make shoppers feel safe. They increased to a number of in-store self-checkouts and contactless payment options.